Vietnam Business & Weather Briefing (June 9): Reference Exchange Rate up VND 5
Vietnam Business & Weather Briefing (June 9): Vietnam invests over 815 million USD in hydropower and mining in Lao province, deposit interest rate forecast to rise by 0.3-0.5 percentage points in H2
Business briefing
Gold rate: VND 68.65 million/tael
Reference exchange rate: VND 23,062/USD
Investment news: Vietnam invests over 815 million USD in hydropower, and mining in Lao province
Finance news: Deposit interest rate forecast to rise by 0.3-0.5 percentage points in H2
Weather forecast
This large-scale rain is forecasted to last until about June 11-12, with heavy rain concentrated in the mountains and midlands of the North.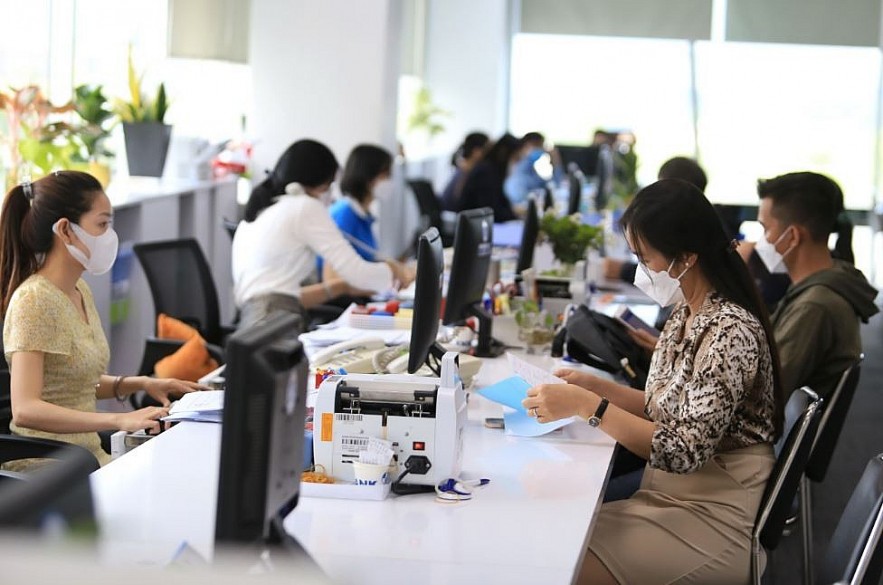 Photo: Thanh Nien
Business Briefing
Gold rate
Gold prices increased slightly in both domestic and global markets. Experts believe that the price may see a change in the next few sessions.
The domestic gold price was listed by DOJI Group in the morning of June 9 at VND 68.65 million/tael (buying) and VND 69.6 million/tael (selling). Compared to the previous session (June 8), the gold price at DOJI decreased by VND 50,000/tael in both buying and selling transactions.
Reference exchange rate
The State Bank of Vietnam set the daily reference exchange rate for the US dollar at VND 23,062/USD on June 9, up VND 5 from the previous day. With the current trading band of +/-3 percent, the ceiling rate applied to commercial banks during the day is VND 23,753/USD, and the floor rate is VND 22,370/USD.
The opening-hour rates at commercial banks remained unchanged. At 8:45 am, Vietcombank listed the buying rate at VND 23,020/USD, and the selling rate at VND 23,330/USD, the same as the rates at the end of June 8. BIDV also kept both rates unchanged, listing the buying rate at VND 23,050/USD and the buying rate at VND 23,330/USD.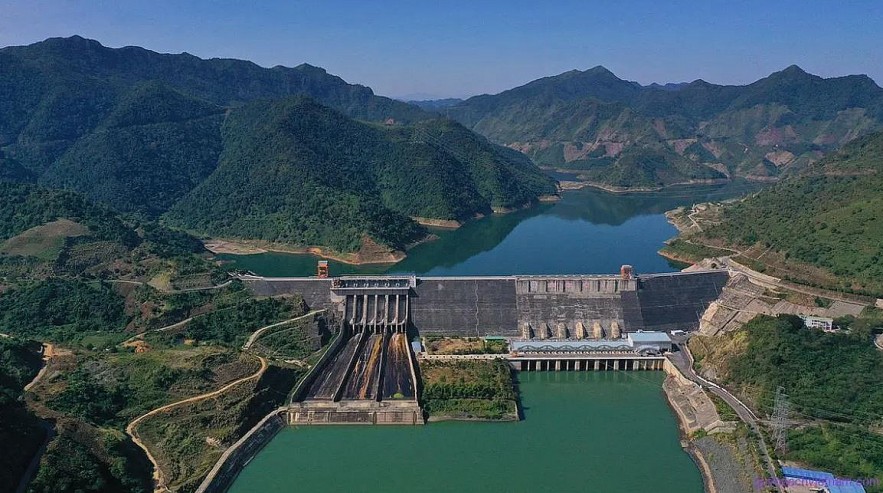 Photo: Quy hoach Viet Nam
Investment news: Vietnam invests over 815 million USD in hydropower, and mining in Lao province
Vietnam has invested over USD 815 million in hydropower and mining projects in Laos's Attapeu province, the Vientiane Times reported on June 9. Director of the provincial Energy and Mines Department Vithaya Phommachanh said that USD 691 million was invested in several power projects. The power projects also include thermal, solar, and biomass power plants, along with some transmission lines.
The remaining USD 30.8 million was invested in a transformer station. Meanwhile, USD 93.3 million was poured into the mining sector. The Vientiane Times also reported that Vietnam is currently running 417 projects worth USD 4.3 billion in Laos, ranking third among 54 nations and territories pouring capital into the country. Last year, the Lao Government allowed Vietnamese businesses to invest in three projects, including two in the mining sector and one in the banking sector. Two-way trade hit USD 1.37 billion in 2021, up 33.32 percent year on year.
Finance news: Deposit interest rate forecast to rise by 0.3-0.5 percentage points in H2
Deposit interest rate in the second half of this year might be adjusted up some 0.3 to 0.5 percentage points, experts forecast. According to banking expert Nguyen Tri Hieu, savings interest rates in the remaining months of the year will unlikely remain at historic low levels as last year due to a higher capital demand and inflationary pressure as well as a fiercer competition from other investment channels such as real estate and securities to attract idle capital flows.
The dong interest rates traded between banks on the interbank market by the end of April declined by 0.5-0.7 percentage points per year but increased again in early May 2022. Specifically, the interbank interest rates in early May 2022 were 0.1-0.4 percentage points per year higher than the rates at the end of April on short terms of less than one month.
Not only small-sized banks, but large-sized banks, which previously always kept deposit interest rates at very low levels, have recently also adjusted up their rates as a move to increase the competition in attracting depositors.
Data of the State Bank of Vietnam (SBV) showed total credit supply as of May 20 reached more than 11 quadrillion VND, up 7.66 percent compared to that at the end of 2021 and doubling the figure recorded over the same period last year. SBV's deputy governor Dao Minh Tu said from the beginning of this year, SBV had guided credit flow towards the production and business sectors as well as prioritized areas, while tightly controlling credit in risky areas.
Particularly, a growth of over 8 percent was seen in credit for sectors facing difficulties such as tourism and hotels, while a 7.6 percent increase was recorded in industrial sectors and supporting industries. The SBV Deputy Governor said as of the end of April, more than 695 trillion VND in loans had been given to more than 1.1 million customers.
Thanks to the strong credit growth, many banks have almost reached the credit quota they were granted at the beginning of the year. Research by SSI showed an unprecedentedly high credit growth rate was recorded in State-owned banks (up 6.4 percent since the beginning of the year), which is a positive sign of economic recovery. Therefore, banks could be granted more credit room to facilitate loan expansion. Meanwhile, banks involved in the restructuring of weak credit institutions such as Vietcombank and MB could have the opportunity to grow at a very high level.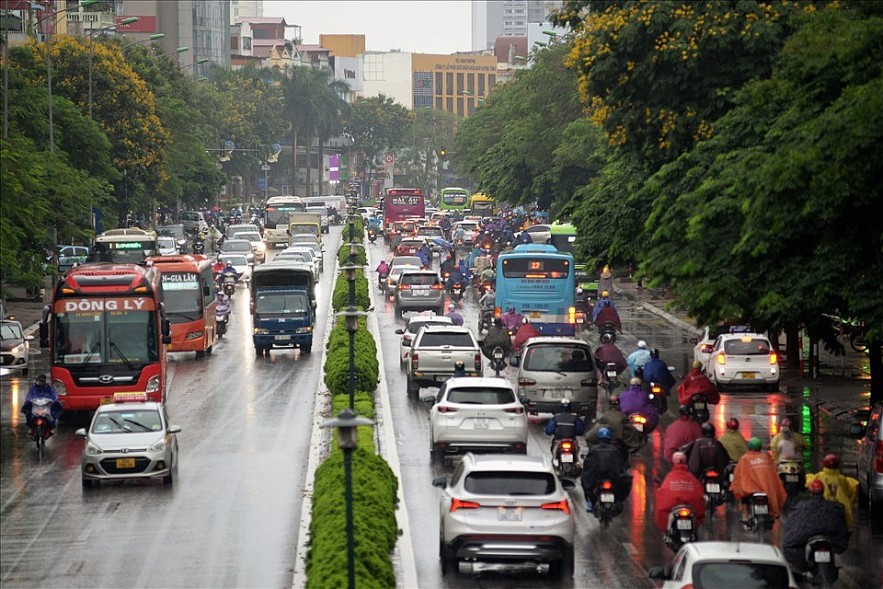 Photo: Bao Lao Dong
Weather Forecast
June 10-12: This large-scale rain is forecasted to last until about June 11-12, with heavy rain concentrated in the mountains and midlands of the North. There is a possibility of tornadoes, lightning, hail, and strong winds and a high risk of flash floods and landslides in the northern mountainous provinces.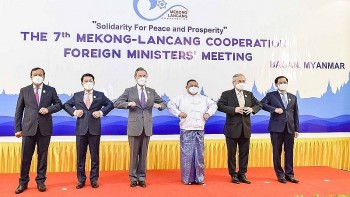 National
Foreign Minister Bui Thanh Son led a Vietnamese delegation to the seventh Mekong-Lancang Cooperation (MLC) Foreign Ministers' Meeting that was held in Bagan, Myanmar on July 4.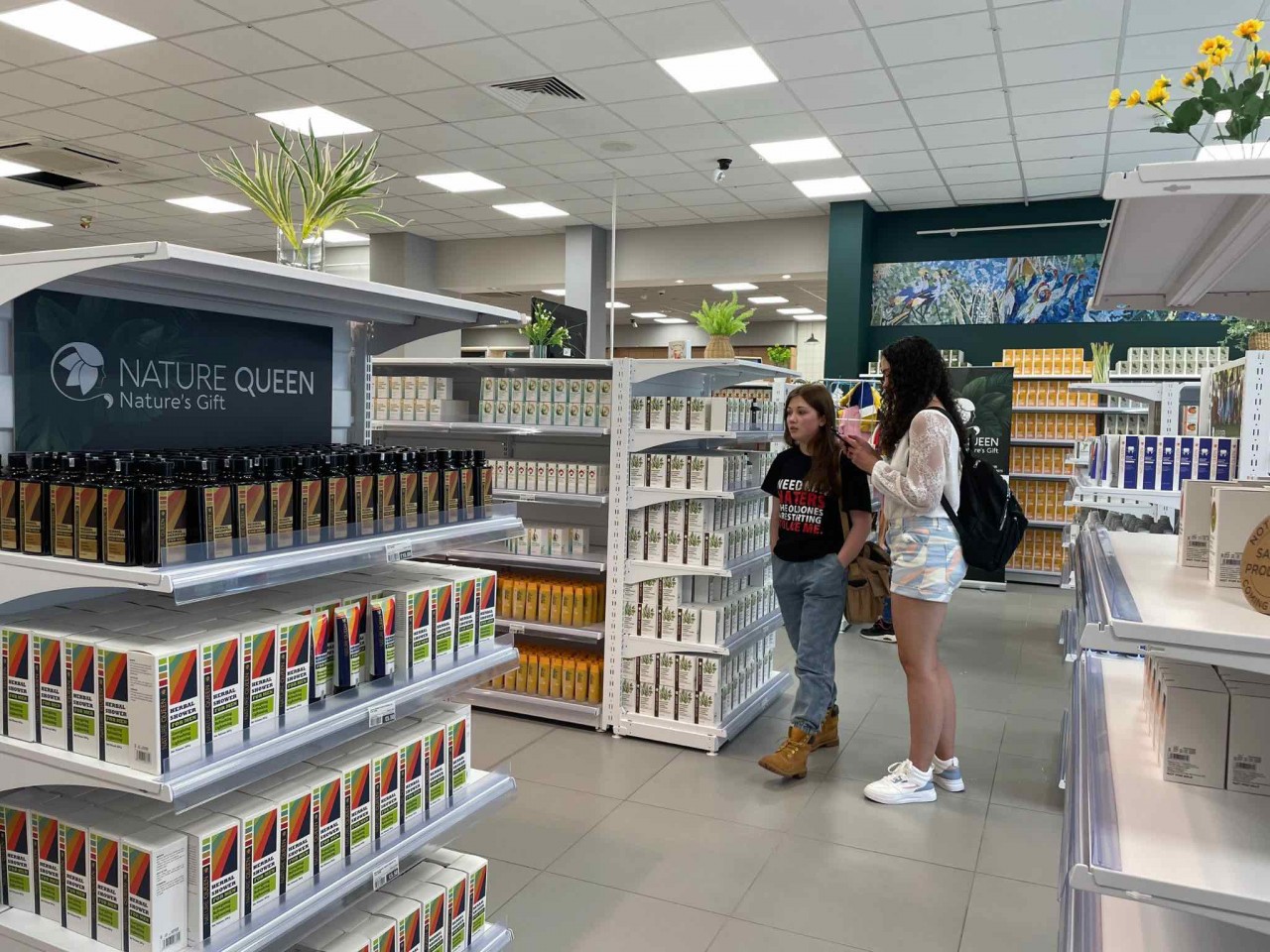 Economy
High-quality Vietnamese products have favorable access to the UK market thanks to the UKVFTA.
July 04, 2022 | 16:42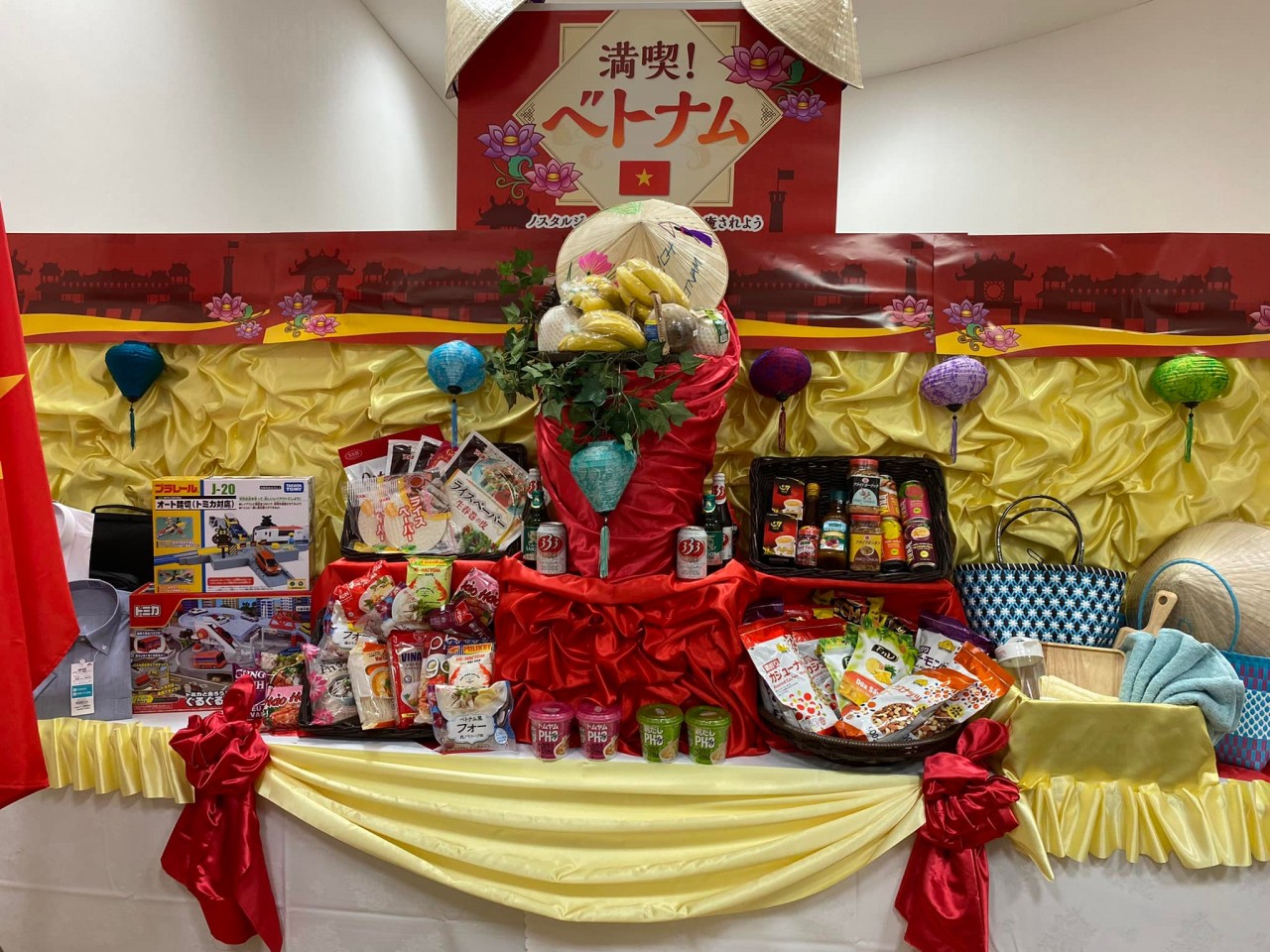 Economy
Vietnamese rice and agriculture products are rising stars in Japan, entering hundreds of supermarkets and retail stores in AEON's system across the country.
July 04, 2022 | 13:02