Vietnam Business & Weather Briefing (May 21): Gold Price Sharply Increases
Vietnam Business & Weather Briefing (May 21): Corporate bond issuance drops sharply after arrest of Tan Hoang Minh chair, Vietnam set to ramp up macadamia exports to the Middle East
Business Briefing
Gold price: VND 650,000/ tael
Reference exchange rate: VND 23,145/ USD
Market news: Corporate bond issuance drops sharply after arrest of Tan Hoang Minh chair
Export news: Vietnam set to ramp up macadamia exports to the Middle East
Weather Forecast
On Sunday morning, Hanoi will be cloudy, with showers and thunderstorms in some places. Ho Chi Minh City will also be cloudy, with showers and mild sunshine. Occasional thunderstorms may occur.
Business briefing
Gold rate
After 5 consecutive weeks remaining at the lowest level in 3 months, the world gold price this week increased by 1.8% compared to the previous week thanks to the strong US dollar and increased safe-haven demand.
The price of gold for June futures on Comex was last traded at US$1,841.4, up 1.8% from last week. Spot gold is pegged at US$1,846.7 per ounce, up US$34.5 from last week's closing level.
Domestic gold price this morning suddenly increased sharply of VND 650,000 per tael. The buying price of SJC gold has been brought up VND 650,000/ tael. Therefore, SJC gold in Hanoi and Da Nang costs VND 68.9 million/tael (buying) and VND 69.82 million/tael (selling).
Reference exchange rate

Photo: SBV
Market news: Corporate bond issuance drops sharply after arrest of Tan Hoang Minh chair
The Ministry of Finance (MOF) on May 19 said after the move by state management agencies to tighten control over corporate bond issuance and services and investments in bonds, the bond market in the first months of 2022 witnessed important changes. The number of bonds issued decreased, while regulations on information exposure and the checking of issuance conditions were more strictly observed.
In the first quarter of 2022, the volume of privately offered corporate bonds was VND138.809 trillion. The bonds were mostly issued in January, before Circular 16/2021 dated November 10, 2021, on bond purchases and sales by credit institutions and foreign bank branches took effect. The amount gradually decreased in February and March, according to Vietnamnet.
Meanwhile, in April, following information about the cancellation of bond issuance of three companies related to Tan Hoang Minh, the volume of bonds issued dropped sharply by 33 percent compared with the same period last year. Real estate and construction firms were the two biggest issuers in the first quarter of 2022, which accounted for 50.98 percent and 18.87 percent, respectively, of total bonds issued. The figures were 4.85 percent for commercial banks, 6.8 percent for trade and service companies, and 9.2 percent for production enterprises.
In April, bonds were mostly issued by credit institutions, which accounted for 63.4 percent. The bonds issued by real estate firms accounted for 11.6 percent. The buyback of bonds before maturity continued to be carried out in large quantities. In the first three months of 2022, the pre-maturity repurchase was valued at VND12.8 trillion.
As of the end of April 2022, the total pre-maturity buyback volume had reached VND24.7 trillion, an increase of 17.9 percent over the same period last year. The volume of bonds bought back in April was VND11.9 trillion, equivalent to the buyback volume in the first quarter. Meanwhile, some bond issuers took the initiative in disclosing information or correcting information released before about the purposes and methods of using capital.
After the release of MOF's Directive 01/CT-BTC, bond issuers and consultancy firms checked the conditions and the issuance documents before launching new offerings. The volume of shares issued in the first two weeks of May continued to decrease to VND5.2 trillion, just equal to one-third of that of the same period last year. MOF said it is going to propose amendments to some articles of the Securities Law and Enterprise Law. It is also considering a policy on compulsory credit rating for bond issuers.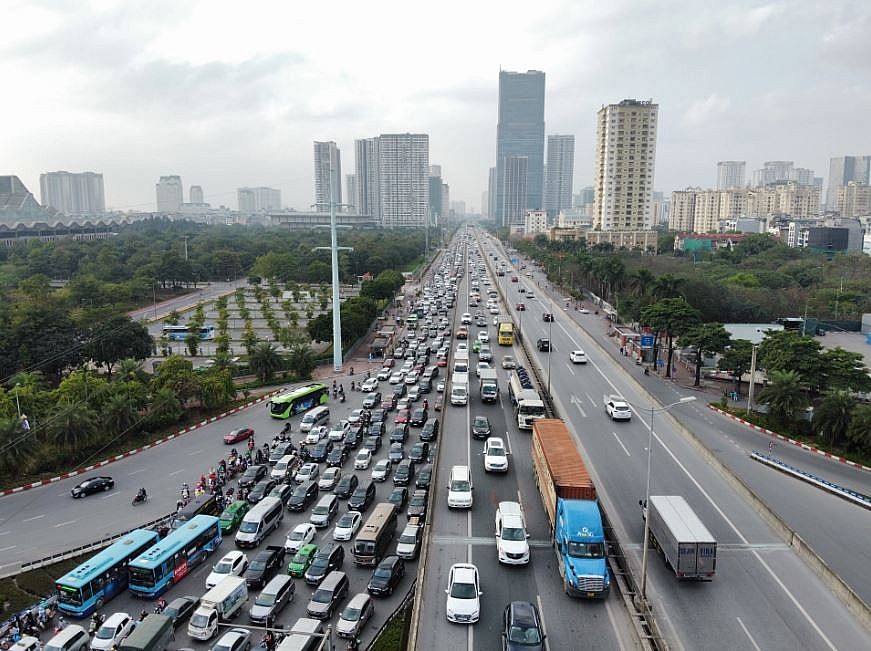 Photo: Zing
Export news: Vietnam set to ramp up macadamia exports to the Middle East
The Vietnam Macadamia Association has actively worked alongside major businesses in Dubai in the United Arab Emirates (UAE) as it seeks to strengthen trade promotion activities to accelerate the export of Vietnamese macadamia products to the Middle East market in the future.
The move comes as a result of a working trip conducted by Huynh Ngoc Huy, vice president and general secretary of the Vietnam Macadamia Association (VMA), who attended the launching ceremony of the World Macadamia Association (WMA) and the 39th International Nut and Dried Fruit Council (INC World) that was recently held from May 10 to May 13 in Dubai.
The 39th INC World attracted the participation of over 1,000 international delegates, including experts, suppliers, businesses, as well as customers in the dried fruit industry from more than 60 countries globally. The event offered an ideal venue for Vietnamese macadamia businesses to learn valuable experiences from other dried fruit enterprises based around the globe.
Huy revealed that after the launching ceremony, WMO members reached an agreement in order to jointly ramp up trade promotion activities of macadamia products worldwide. Furthermore, WMO has also developed and applied quality standards for global macadamia products.
The VMA leader emphasized that the participation in activities of WMO and INC World also provided an opportunity for the Vietnam Macadamia Association to meet with foreign partners and gain greater entry into potential export markets. He noted that the VMA will become an active member of INC World and WMO during upcoming activities as it aims to contribute to developing the local dried fruit industry in general, with a particular focus on the macadamia sector.
Photo: Zing
Weather Forecast
May 22: On Sunday morning, Hanoi will be cloudy, with showers and thunderstorms in some places. Thunderstorms will last into the afternoon. In the evening and at night there will be moderate to heavy rain. Daytime temperature will fluctuate around 22 Celcius degrees.
According to the National Center for Hydro-Meteorological Forecasting, Ho Chi Minh City will be cloudy, with showers and mild sunshine. Occasional thunderstorms may occur.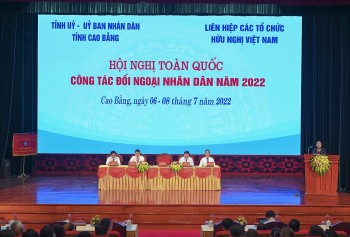 Friendship
During the event, many important issues will be discussed, and constructive suggestions and solutions will be provided to promote more effective people-to-people diplomacy operations.