Vietnam Business & Weather Briefing (Oct 4): Petrol prices fall to over a year record low
Vietnam Business & Weather Briefing (Oct 4): Reference exchange rate up VND 11, Hai Phong lures more than 1.24 billion USD in the first nine months, rubber exports gross US$2.32 billion over nine months
Business Briefing
Reference exchange rate: VND 23,423/USD
Petrol prices: E5RON92 bio-fuel: VND 20,730 per liter
Investment news: Hai Phong lures more than USD 1.24 billion in the first nine months
Weather Forecast
The North continuously welcomes cold air waves until October 10.
Business Briefing
Reference exchange rate
The State Bank of Vietnam set the daily reference exchange rate for the US dollar at VND 23,423/USD on October 4, up VND 11 from the previous day. With the current trading band of +/-3 percent, the ceiling rate applied to commercial banks during the day is VND 24,125/USD, and the floor rate VND 22,720/USD.
On the contrary, the opening-hour rates at many commercial banks dropped. At 8:40 am, BIDV listed the buying rate at VND 23,750/USD and the selling rate at VND 24,030/USD, both down VND 15 from the end of October 3. Meanwhile, Vietcombank kept both rates unchanged at VND 23,730/USD (buying) and VND 24,040/USD (selling).
Petrol prices
Petrol prices tumbled to the lowest level in more than a year in the latest adjustments made on October 3 by the Ministries of Industry and Trade and the Ministry of Finance. According to the latest changes, the retail price of E5RON92 bio-fuel dropped by VND 1,050 to be sold at a maximum of VND 20,730 per liter, while that of RON95-III decreased by VND 1,140 to VND 21,440 per liter.
The price of diesel oil was reduced by VND 330 to VND 22,200, while those of kerosene and mazut oil fell by VND760 and VND 560 to VND 21,680 per liter and VND 14,909 per kilo, respectively.
For their adjustments, the two ministries also set aside between VND 451 and VND 600 for every liter of petrol, as well as between VND 300 and VND 741 for diesel oil, kerosene, and mazut oil, from the price stabilization fund The move aims to stabilize the petrol price during the year-end period amid petrol prices facing unpredictable fluctuation, as well as ensuring that petrol prices are adjusted in line with global market trends, said representatives from both ministries.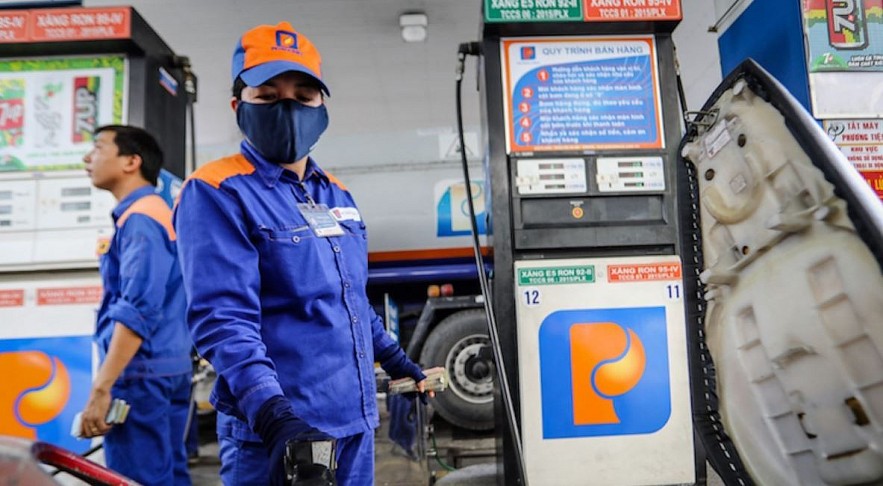 Photo: Zing
Investment news: Hai Phong lures more than USD 1.24 billion in the first nine months
The northern city of Hai Phong attracted more than USD 1.24 billion in foreign direct investment (FDI) in the first nine months of this year. The FDI flow came from 11 countries and territories across the world.
Of the total, USD 787.7 million was poured into 56 new projects while USD 456.4 million was added to 29 existing projects. These new and adjusted projects mainly engaged in the manufacturing, processing, trade, and commerce sectors. The city is now home to 833 valid FDI projects with total registered capital of nearly USD 23.9 billion.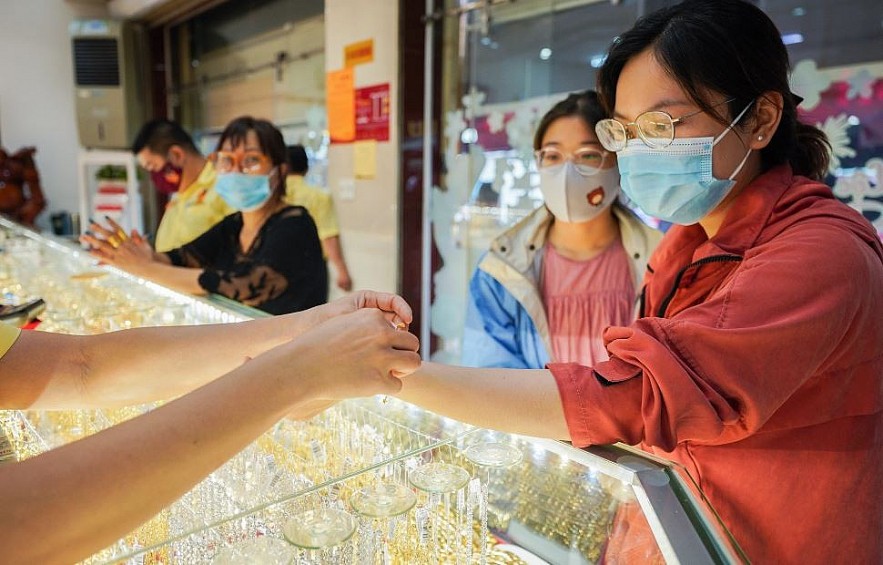 Photo: Zing
Export news: Rubber exports gross US$2.32 billion over nine months
Vietnam exported approximately 1.41 million tonnes of rubber worth US$2.32 billion during the past nine months of the year, representing a rise of 9.7% in volume and 7.8% in value compared to the same period last year. According to figures released by the General Department of Vietnam Customs, September alone saw the country ship some 210,000 tonnes of rubber worth US$305 million abroad, representing an annual rise of 16% in volume and 2% in value.
The average export price in September reached US$1,455 per tonne, marking a drop of 4% from the previous month and 12.1% lower than September last year. In the initial eight months of the year, major Vietnamese rubber exports mainly consist of a mixture of natural rubber and synthetic rubber, Latex, SVR 3L, SVR 10, RSS3, and SVR CV60.
Of these, the mixture of natural rubber and synthetic rubber is the most exported item, accounting for 56.4% of the nation's total export volume of rubber with turnover hitting US$14 billion, representing a decline of 1.3% in volume, but up 1.1% in value against last year's corresponding period.
Most notably, rubber exports to the Chinese market made up 99.7% of the country's total export of natural and synthetic rubber, with turnover reaching US$1.13 billion, a drop of 1.1% in volume, but up 1.3% in value on year. The global rubber market in September is anticipated to be impacted by China's slowing demand for rubber products coupled with falling crude oil prices and ongoing concerns about a global economic recession.
According to industry experts, rubber prices are unlikely to increase sharply in the near future as the global supply source of natural rubber is expected to rise as a result of acceleration in mining activities. Furthermore, the demand from tire companies may not be strong due to the possibility of a global economic recession in the future.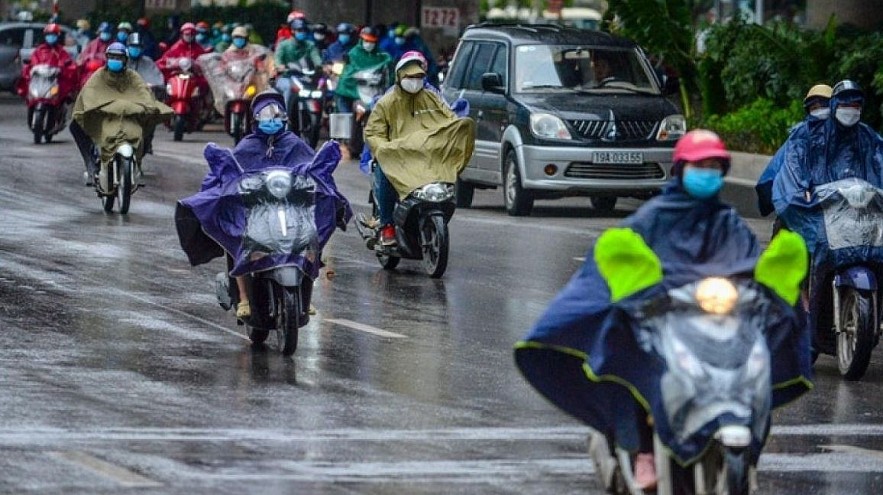 Photo: Zing
Weather Forecast
The North continuously welcomes cold air waves until October 10. By October 6-7, the cold air will be strengthened. Around October 9-10, cold air will continue to affect Vietnam with higher intensity. From October 7-10, the North will have showers and thunderstorms. On October 9-10, the mountain area will enjoy cold weather. The cold will then spread to the midland and plain areas.
Thanh Hoa to Thua Thien - Hue will have showers and scattered thunderstorms. From October 11-13, the South is likely to have moderate to heavy rain.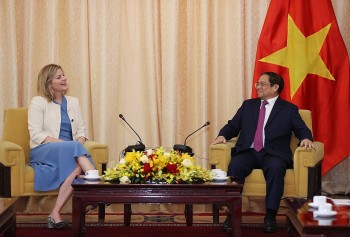 National
The Netherlands committed to cooperate with Vietnam, and together find innovative and sustainable solutions to accelerate green economy transformation.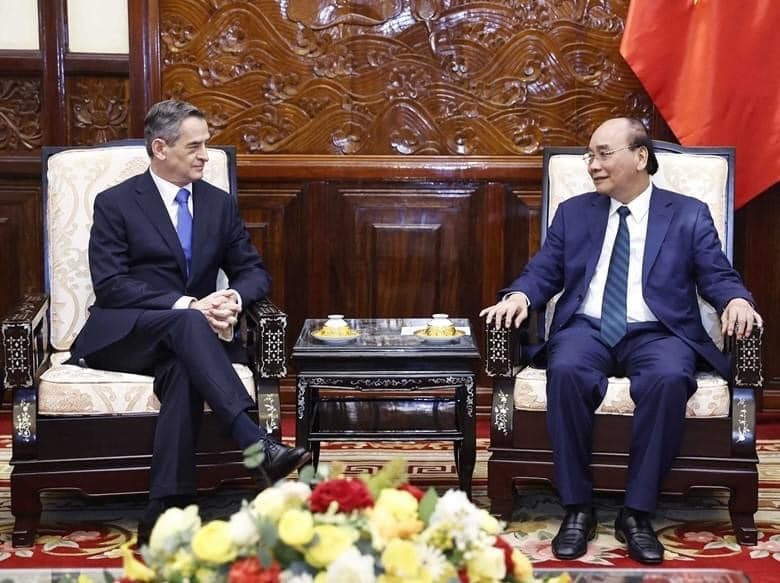 Economy
In the time to come, authorised agencies of both sides will work together to increase the export of Vietnamese fruits to Chile, and the import of Chilean goods into Vietnam, said outgoing Chilean Ambassador Patricio Becker
November 29, 2022 | 21:25