Vietnam Business & Weather Briefing (Oct 29): FDI inflows reach USD 22.46 billion in 10 months
Vietnam Business & Weather Briefing (Oct 29): Vietnam likely to enjoy USD 10 billion trade surplus this year, Ho Chi Minh City's office leasing market sees positive signs
Business Briefing
Gold rate: VND 66 million/tael (buying) - VND 67 million/tael (selling)
Export news: Vietnam likely to enjoy USD 10 billion trade surplus this year
Real estate news: HCM City's office leasing market sees positive signs
Investment news: FDI inflows reach USD 22.46 billion in 10 months
Weather Forecast
Hanoi will be cloudy, sunny in the early morning, and cold at night. Ho Chi Minh City will be cloudy and sunny, there will no rain in the afternoon.
Business Briefing
Gold rate
On October 29, gold prices in the domestic market continued to decrease while the global gold price could not maintain its recovery momentum.
At 9 o'clock, the price of SJC gold was listed at VND 66 million/tael (buying), and VND 67 million/tael (selling), a decrease of VND 200,000 per tael compared to yesterday. Meanwhile, the price of gold jewelry and 24K gold rings decreased sharply to VND 52.05 million/tael (buying) and VND 53.05 million/tael (selling), down VND 150,000/tael compared to yesterday.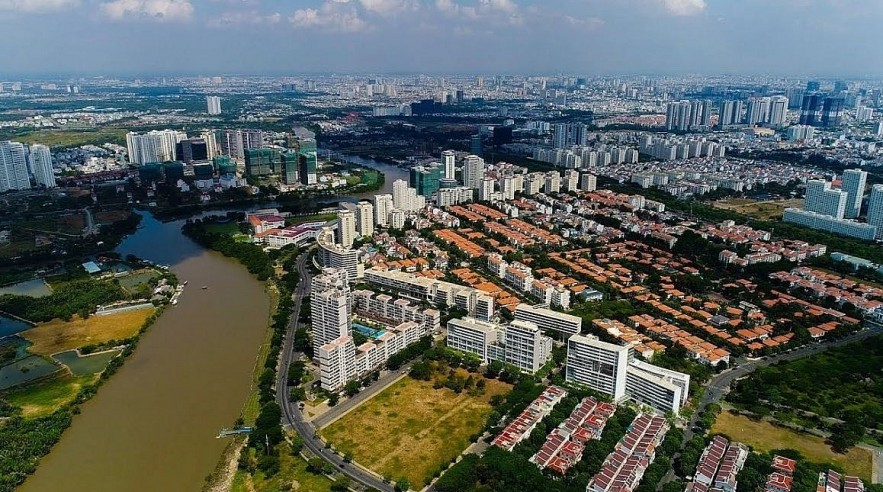 Photo: Zing News
Export news: Vietnam likely to enjoy USD 10 billion trade surplus this year
Vietnam is on track to see a trade surplus of USD 10 billion this year despite enduring global market uncertainties and fluctuations, Minister of Industry and Trade Nguyen Hong Dien reported at the ongoing fourth session of the 15th National Assembly last weekend.
As of October 20, the country's total foreign trade turnover stood at an estimated USD 620 billion. Exports are estimated at USD 313.8 billion, and imports are USD 306.1 billion, resulting in a trade surplus of roughly USD 8 billion. The import-export value is likely to climb to USD 800 billion by the end of the year, with the trade surplus set to rise to USD 10 billion. This is certainly a spectacular achievement for Vietnam this year, stressed the minister.
He attributed these positive results to solutions the Government, ministries, and especially the business community have implemented to stimulate consumption demand and connect product consumption outlets in order to promote trade exchanges. Dien recalled that despite facing the negative impact caused by the Covid-19 pandemic, Vietnam's total foreign trade turnover last year hit USD 668 billion, making the country one of the 20 largest economies in the world in terms of international trade.
He went on to say that export businesses no longer rely on key markets but have branched out to new ones. Decreasing demand coupled with high inflation in major markets such as China, Europe, Japan, and the US has forced local businesses to return to the Eastern European market. Furthermore, the effective application of e-commerce services has enabled Vietnamese commodities to reach more overseas markets. Currently, the country's e-commerce sales have fetched approximately USD 14 billion, with the figure projected to rise to up to USD 18 billion for the whole year.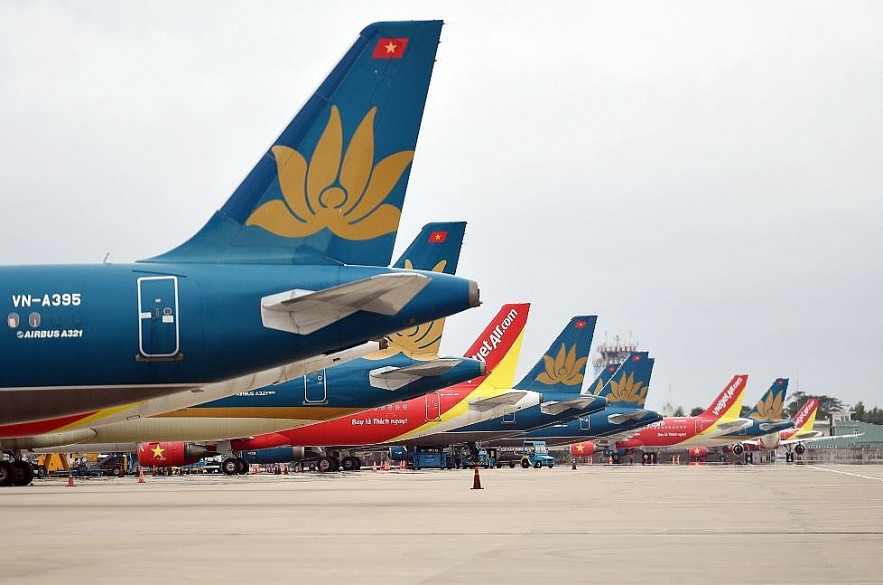 Photo: Zing News
Real estate news: HCM City's office leasing market sees positive signs
Ho Chi Minh City's commercial property market has returned to its growth trajectory from before the Covid-19 pandemic, with positive signals seen in the office market, according to real estate firm CBRE. In its latest quarterly report, CBRE said that HCM City recorded improved vacancy rates in both the central business district (CBD) and non-CBD areas compared to the previous quarter. The occupancy rate in the third quarter in the central area reached nearly 93.8%, up 1.0 percentage points quarter-on-quarter.
Meanwhile, the vacancy rate of the non-CBD area of HCM City was 11.4%, down 1.2 percentage points quarter-on-quarter. However, compared to the same period last year, the vacancy rate recorded an upward trend of 4.3 percentage points year-on-year in the CBD.
Thanh Pham, associate director of, the research and consulting department at CBRE Vietnam, said: "The asking rent in the CBD area is still high with upward momentum, especially in prime locations as foreign retailers are entering and expanding their businesses in the Vietnamese market. Vacancy rates tend to decrease slightly in the non-CBD areas as some brands shift towards non-CBD areas and shopping centers are changing the tenant's category to match the shopping demand and brand expansion after Covid-19." CBRE reported positive growth in the number of leasing inquiries, especially those focusing on categories such as food and service (F&B), fashion & accessories, and lifestyle, which account for nearly 87% of the total number of requested inquiries.
The food and beverage (F&B) sector continue to rank first in the number of total leasing inquiries with a 26% quarter-on-quarter increase since the beginning of 2022. In Q3/2022, in the central area of district 1, famous brands such as McLaren, Beverly Hills Polo Club, ViinRiic Galeries De Parfumes, Maestro, De Obelly, and Sohee entered the market. In September 2022, Decathlon was also officially opened at Van Hanh Mall, District 10.
Thanh Pham said: "The asking price in the prime area of the city will continue to increase in the coming time. With the increasing interest of foreign retailers in the Vietnamese market, brands need to seize the opportunity for presence expansion." In addition, as rising inflation will have a negative impact on consumer spending, leading retailers are forecast to face more pressure and their revenues might not be as high as expected.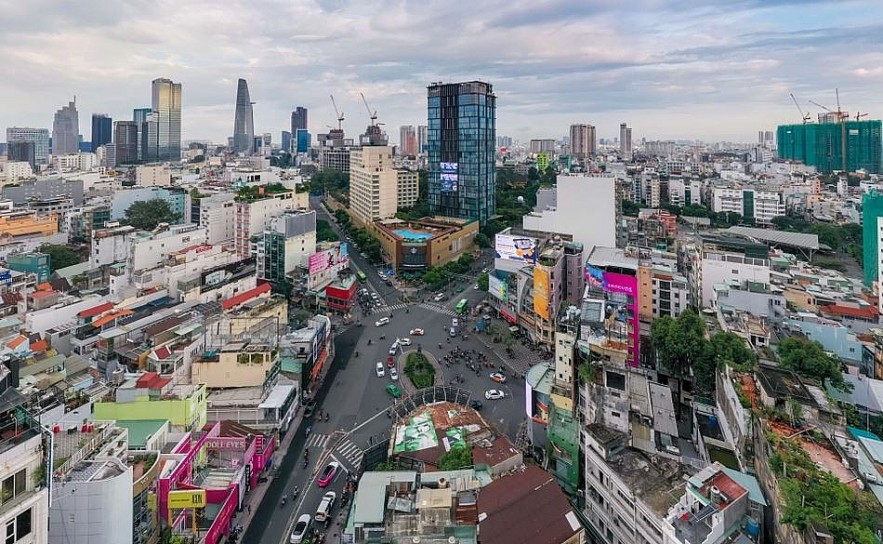 Photo: Zing News
Investment news: FDI inflows reach USD 22.46 billion in 10 months
Foreign capital inflows fell whereas disbursed capital rose in the first 10 months of 2022, according to the Foreign Investment Agency (FIA) under the Ministry of Planning and Investment. The total newly-registered capital, adjusted capital, and capital contribution and share purchase stood at USD 22.46 billion in the January-October period, down 5.4% year-on-year.
Specifically, 1,570 projects were granted investment registration certificates during the period, with total registered capital of USD 9.93 billion, down 23.7% from last year. One bright spot was disbursed capital, which topped USD 17.45 billion in the first ten months of the year, 15.2% higher than the same period last year. It was expected to hit USD 22 billion by the year-end. Adjusted capital, as a single item itself, reached over USD 8.74 billion, up 23.3% year-on-year. Roughly 880 projects registered for capital adjustment during the ten-month period. There were 2,997 capital contributions and share purchases by late October, equivalent to USD 3.97 billion. The figure was 4.5% higher than that in 2021.
FIA Director Do Nhat Hoang underlined two factors behind the falling registered capital, which are stringent Covid-19 preventive measures and global uncertainties. He said strict Covid-19 preventive measures had made it more difficult for foreign investors to travel to Vietnam to seek new investment opportunities. Such hindrance held back the number of newly-registered projects in early 2022. Global uncertainties, including geopolitical conflicts, inflationary pressures, and supply chain disruptions, compounded the situation by scaling down the capital flows from big economies, especially Vietnam's partners.
On the bright side, many large-scale projects had their capital adjusted up significantly in ten months. For instance, Samsung Electro-Mechanics Vietnam was given two capital boosts, of USD 920 million and USD 267 million. Samsung HCMC CE followed suit with USD 841 million. The projects to manufacture electronics and multimedia devices in Bac Ninh, Nghe An, and Hai Phong provinces were financed with additional capital of USD 306 million, USD 260 million, and USD 127 million, respectively.
The rise in additional capital indicates that foreign investors have great confidence in Vietnam's economic growth and business environment. The FIA census also showed that foreign investors invested in 18 out of 21 sectors of the economy during the period. Which, processing and manufacturing took the lead in terms of foreign investment, with USD 12.9 billion. Realty estate came next with a total investment of USD 3.9 billion, followed by electricity production and distribution with USD 928 million and scientific and technological activities with USD 835 million.
It is also worth noting that wholesale and retail, processing and manufacturing, and scientific and technological activities were the sectors with the largest number of newly-registered projects, accounting for 29.9%, 24.8%, and 16.7% of the total number of newly-register projects in the country. By partners, 103 countries and territories poured money into Vietnam over the year. Singapore was on top with USD 5.3 billion, accounting for 23.8% of the total foreign investment in the country.
Japan came second with USD 4.2 billion and the Republic of Korea (RoK) came third with USD 3.9 billion. Other names further down the list included China, Hong Kong (China), and Denmark. Despite its third position regarding investment capital, the RoK topped the list of investors when it comes to the number of newly-registered and capital-adjusted projects in the ten-month period.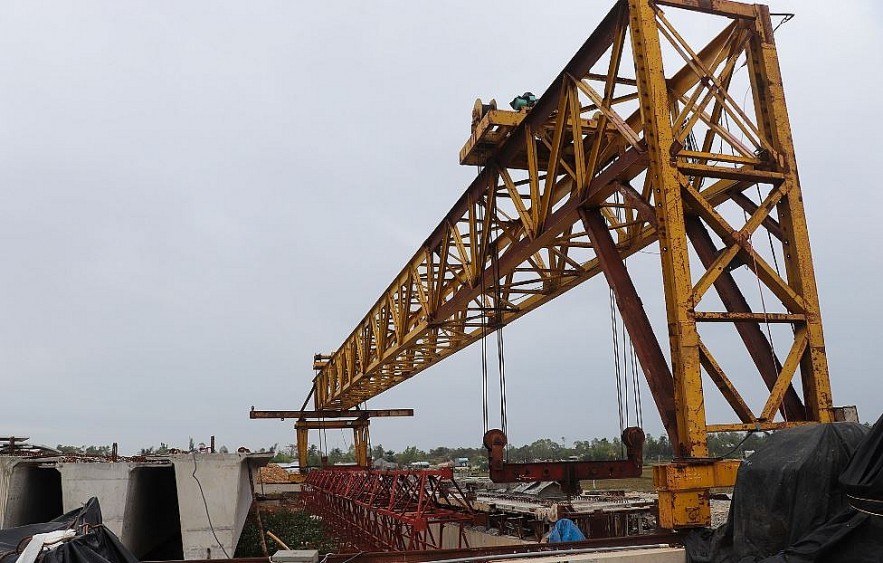 Photo: Zing News
Weather Forecast
October 30: Hanoi will be cloudy, sunny in the early morning, and cold at night. The daytime temperature will fluctuate between 31 - 33 Celcius degrees, the average humidity is common at 48 - 56%. The nighttime temperature will fluctuate between 22 - 24 degrees.
Ho Chi Minh City will be cloudy and sunny, there is no rain in the afternoon. The temperature will lie between 32 - 34 Celcius degrees, the average humidity is around 57 - 68%.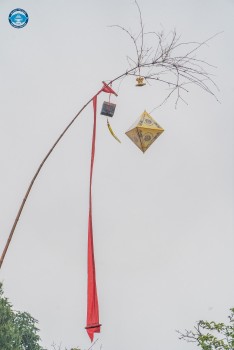 Viet's Home
In the past, the Neu pole (a tall bamboo pole with red garment strips used to ward off evil spirits during the lunar New Year) lowering ceremony at the royal palace of the Nguyen Dynasty was performed to mark the end of the New Year holiday and prepare to enter a new working year.