Vietnam Business & Weather Briefing (Sep 25): Huge potential for luxury real estate in Vietnam
Vietnam Business & Weather Briefing (Sep 25): Three Vietnamese airlines named among world's best air services, Vingroup injects VND 6.3 trillion into LFP battery line in central Vietnam
Business Briefing
Gold rate: VND 65.8 million per tael (buying) - VND 66.6 million per tael (selling)
Real estate news: Huge potential for luxury real estate in Vietnam
Aviation news: Three Vietnamese airlines named among world's best air services
Investment news: Vingroup injects VND 6.3 trillion into LFP battery line in central Vietnam
Weather Forecast
Under the influence of Noru storm, rain remains in most region.
Business Briefing
Gold rate
SJC Hanoi's 9999 gold bars price is VND 65.8 million per tael (buying) and VND 66.6 million per tael (selling). SJC Ho Chi Minh City listed the gold price at VND 65.8 million per tael (buying) and VND 66.62 million per tael (selling).
Real estate news: Huge potential for luxury real estate in Vietnam
The branded residence market is gaining a stronger foothold in the Vietnamese market with the potential to further develop, shaping the lifestyle of the country's elite, according to experts. Duong Thuy Dung, Senior Director of CBRE Vietnam, noted that the first branded residence projects were developed 20 years ago in association with hotel management brands and motivated by the existing tourism market. However, the situation is gradually changing as the business class, merchants and billionaires thrive in both quantity and quality, leading to increasing demand for luxury products.
Recognizing these opportunities, luxury brands have joined the fray led to the birth of branded residences. Worldwide, the supply of lifestyle luxury real estate accounts for about 15-20% of the total luxury real estate, she said. She noted that in Vietnam, branded residence projects only appeared in 2021, but according to CBRE's statistics, this model has overwhelmed the world real estate market with a proportion of over 60%.
Wealth-X, a US organization specializing in wealth research, the number of rich people with net assets from 1-30 million USD in Vietnam is forecast to grow about 10.1% in the 2018 - 2023 period, putting Vietnam in the top five countries with the fastest growth rate in the world. In 2021, Vietnam saw the first luxury real estate projects in the ultra-luxury segment selling for over 12,000 USD per sq.m. The Grand Marina Saigon and The Grand Hanoi have an average price of 14,700 USD and 25,000 USD per sq.m, respectively, with 70% of the apartments sold.
According to Dung, lifestyle-branded real estate is not only seen as an asset but also a measure of the owner's class. The appeal of lifestyle branded residences comes from connectivity with luxury brands and sustainable value. This type meets the needs of the elite - those who have the need to affirm their class and own branded items, and are interested in lifestyle and living experience. CBRE forecasts that the trend of this type of real estate will develop strongly, especially in Vietnam, driven by the growth of the super-rich and the development of the luxury goods market.
Photo: Zing
Aviation news: Three Vietnamese airlines named among world's best air services
Vietnam Airlines, Vietjet Air, and Bamboo Airways have been honored in different categories by Skytrax, a UK-based site that ranks airlines and airports. Vietnam Airlines ranked 48th among the top 100 best airlines, as compiled by Skytrax. Meanwhile, Bamboo Airways finished second in the Best Regional Airline in Asia category and 15th in the World's Best Regional Airline category.
Vietjet Air was named the Best Low-Cost Airline in Vietnam. Elsewhere, the world's top 20 airlines in 2022 included Qatar Airways, Singapore Airlines, Emirates, ANA (All Nippon Airways), Qantas Airways, Japan Airlines, Turkish Airlines, Air France, Korean Air, and Swiss International Air Lines.
Skytrax has conducted more than 14 million customer surveys in over 100 countries from September 2021 to August 2022 in order to find out the world's favorite airline. The awards ceremony was held at Langham hotel in London, the UK, on September 23.
Photo: Zing
Investment news: Vingroup injects VND 6.3 trillion into LFP battery line in central Vietnam
VinES Energy Solutions Joint Stock Company, an affiliate of Vingroup – the largest private conglomerate in Vietnam, has decided to pour VND6,329 billion into a Lithium Iron Phosphate (LFP) battery factory in Ha Tinh province. VinES' investment plan has been approved by the Ha Tinh Economic Zone Management Board.
The factory will be built on an area of more than 14ha in the Vung Ang economic zone. The project will have total investment capital of VND6,329 billion, including VND2,405 billion sourced from VinES and the remainder from stakeholders. The facility is designed to produce approximately 30 million LFP rechargeable battery cells mainly used for electric cars batteries and energy storage systems (ESS).
The production line is expected to churn out its first commercial products in the third quarter of 2024. In December 2021, Vingroup broke ground for the first VinES Battery Factory in Vung Ang Economic Zone. In the first phase, the factory is being on an area of 8ha with a total investment of VND4,000 billion. The factory is designed to supply LFP batteries to electric cars and electric buses of VinFast.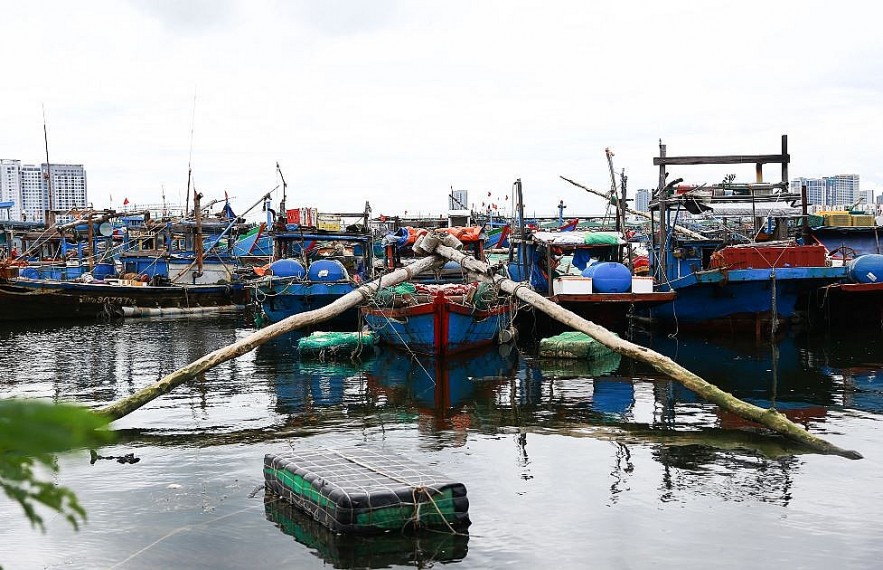 Photo: Zing
Weather Forecast
September 26: Hanoi will be cloudy with occasional showers and thunderstorms. During thunderstorms, there is a possibility of tornadoes, lightning, and strong winds. The highest temperature ranges from 30 - 31 Celcius degrees, and the lowest relative humidity is common at 89 - 96%.
Ho Chi Minh City will be cloudy. In the evening and at night there will be showers and thunderstorms. The highest common temperature is 30 - 31 Celcius degrees, and the lowest average humidity of the day is 75 - 89%.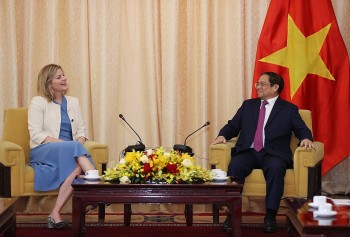 National
The Netherlands committed to cooperate with Vietnam, and together find innovative and sustainable solutions to accelerate green economy transformation.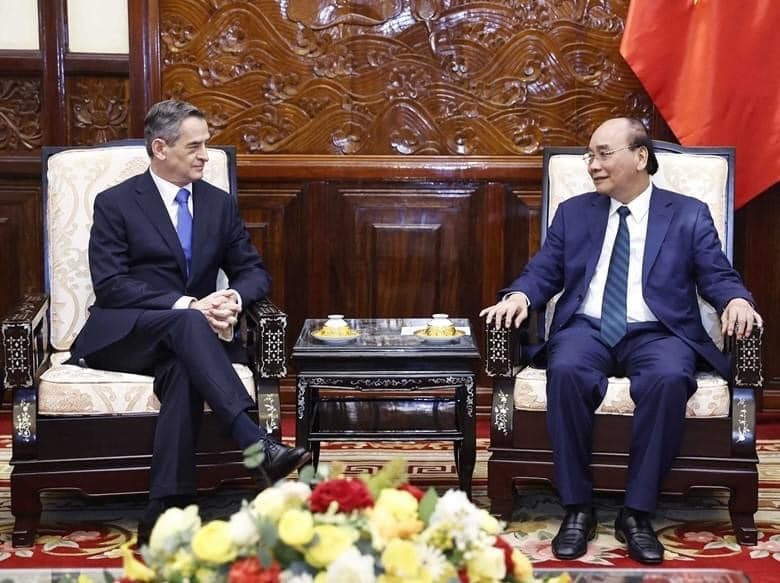 Economy
In the time to come, authorised agencies of both sides will work together to increase the export of Vietnamese fruits to Chile, and the import of Chilean goods into Vietnam, said outgoing Chilean Ambassador Patricio Becker
November 29, 2022 | 21:25