Vietnam Business & Weather Briefing (Sep 22): Vietnam Business Integrity Index launched
Vietnam Business & Weather Briefing (Sep 22): Reference exchange rate up VND 15 following Fed's interest rate hike, Vietnamese giants invest trillions of dong in raising pigs
Business Briefing
Reference exchange rate: VND 23,316/USD
Business news: Vietnam Business Integrity Index launched
Market news: Vietnamese giants invest trillions of dong in raising pigs
Weather Forecast
Cloudy weather with moderate to heavy rain and thunderstorms remains throughout the country.
Business Briefing
Reference exchange rate
The State Bank of Vietnam set the daily reference exchange rate for the US dollar at VND 23,316/USD on September 22, up VND 15 from the previous day, following the Fed's decision to raise the interest rate by 0.75 percentage points. With the current trading band of +/-3 percent, the ceiling rate applied to commercial banks during the day is VND 24,015/USD, and the floor rate VND 22,616/USD.
The opening-hour rates at some commercial banks increased. At 8:32 am, BIDV listed the buying rate at VND 23,560/USD and the selling rate at VND 23,840/USD, up VND 10 from the end of September 21. Vietcombank kept both rates unchanged at VND 23,515/USD (buying) and VND 23,825/USD (selling).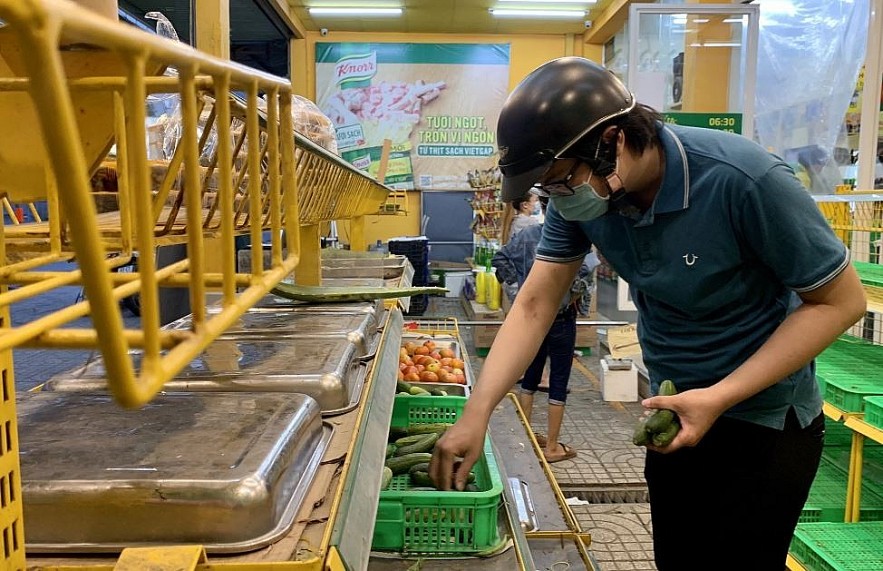 Photo: Zing
Business news: Vietnam Business Integrity Index launched
The Vietnam Business Integrity Index (VBII), the first of its kind in the country to assess enterprises in this regard, was launched on September 21. The index, introduced by the Vietnam Chamber of Commerce and Industry (VCCI) and UNDP Vietnam, has been designed for enterprises of all sizes, forms of ownership, sectors, and structures, regardless of whether they are a listed company, a domestic private company, a foreign-invested firm, or a State-owned one.
It was built with support from FairBiz, a UNDP regional initiative funded by the British Government within the framework of the ASEAN Economic Reform Programme, which aims at promoting a fair business environment in Indonesia, Malaysia, Myanmar, Philippines, Thailand, and Vietnam. Vietnam is one of the few countries with a higher position in the Corruption Perceptions Index released by Transparency International, jumping 26 places to 87th in 2021 from 113th in 2017. It is also an exception among ASEAN countries having moved up to the 88th position in the World Justice Project Rule of Law Index last year.
However, corruption still occurs in certain areas. A survey by VCCI and UNDP released last June showed that at least one in three enterprises engaging in public procurement reported informal payments to win contracts, and heard the VBII launching ceremony in Hanoi. VCCI Vice Chairman Nguyen Quang Vinh said sustainability is no longer an option but the only way for businesses to exist and develop at present and in the future, noting that the VBII is a new push to help Vietnamese enterprises move closer to international business transparency and integrity standards.
UNDP Deputy Resident Representative Patrick Haverman noted if used honestly and transparently by enterprises, the VBII will help improve the country's stature and brand, create data and information-based trust, attract investment, generate a property, and better people's life quality. Deputy British Ambassador Marcus Winsley said together with Vietnamese and international partners, the UK is ready to help Vietnam realize its commitments to create a fair business climate, effectively reform the economy, and make progress in many other fields, including climate change response, education, healthcare, and reform.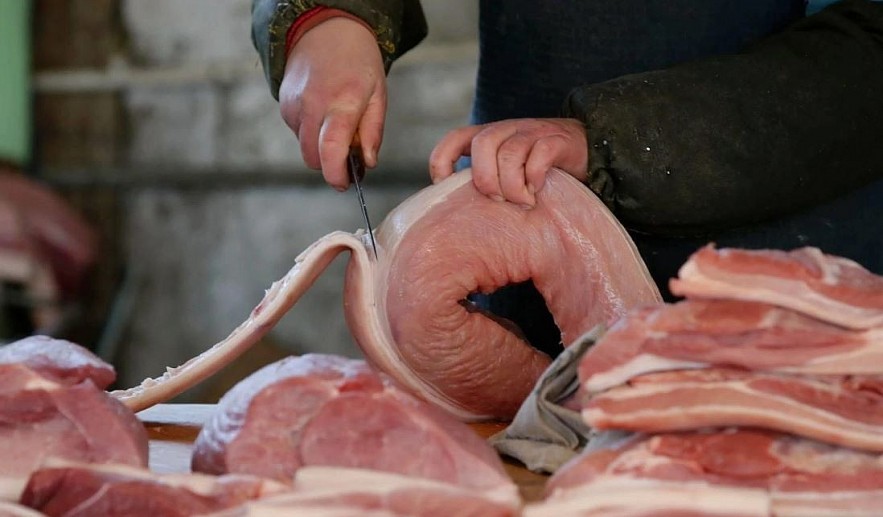 Photo: Zing
Market news: Vietnamese giants invest trillions of dong in raising pigs
As pork consumption is expected to rise in the short term, many big companies are injecting trillions of dong into pig farming, with a market value estimated at up to USD 15 billion. In a recent report, Fitch Solutions said that total meat consumption in Vietnam is forecast to grow by over 25% during 2018–2026. And pig farming has become an attractive business because pork is the main animal protein in Vietnamese meals, accounting for about two-thirds of total meat consumption.
By 2026, each Vietnamese person will consume on average more than 51kg of meat per year, up 9% compared to this year's expected consumption. Of which, 31kg is pork, more than 16kg is chicken, and more than 4kg is beef. Strong businesses will also benefit from a potential recovery in pork prices in the future, Fitch Solutions added.
In addition, after the African swine fever spread in 2019, smallholder farmers left the industry because of expensive investments and volatile prices. This is a huge chance for big companies to jump in. According to the financial report of Thaiholdings JSC, its subsidiary Thai group has cooperated with a third party to invest VND 600 billion (USD 25.3 million) in a pig farming project in Thanh Hoa province. Thaiholdings receive 60% of the total profit.
Previously, many domestic giants also poured trillions of dong into pig farming, including Hoang Anh Gia Lai JSC, Hoa Phat Group, Hoang Anh Gia Lai Agriculture JSC, and Truong Hai Group. In its August production and business report, Hoang Anh Gia Lai said that the company's revenue reached VND 448 billion last month thanks to pig farming and banana cultivation. For the first eight months of the year, it recorded consumption of 136,075 pigs and 176,280 tonnes of bananas, of which it exported 112,740 tonnes and used 54,540 tonnes as animal feed. Currently, the company has completed nine clusters of farms to raise more than 27,000 breeding sows and 600,000 slaughter pigs per year.
Meanwhile, Hoa Phat Group said that the agricultural sector helped it earn a profit after tax of nearly VND 207 billion last year. Moreover, many foreign-invested companies, including CP Vietnam Corporation under Thailand's CP Group, South Korean-invested CJ Vina Agri, and Australian-invested Mavin Group, have also invested heavily in this market.
Particularly, the International Finance Corporation (IFC), a member of the World Bank Group, has so far poured a total of VND 2.8 trillion into three pig farming companies, Mavin, BaF Vietnam Agriculture, and GreenFeed Vietnam. Of which, GreenFeed is aiming to sell more than 125,000 tonnes of pork per year, while Mavin has an annual plan to supply the market with 900,000 tonnes of pork.
Fitch Solutions also reported on a trend of industrialization in pig production. According to the 2021 annual report of Masan MEATLife, a meat processing company under Masan Group, the Vietnamese pig market is worth about USD 15 billion. However, Fitch Solutions believes that the Vietnamese pig industry will face long-term challenges as consumers gradually eat less pork. The financial data service provider said that during 2022-2026, chicken and beef consumption will increase almost equally, at more than 13%, while the growth rate of pork will be only half this rate.
Therefore, there will be more room for the chicken market to develop due to its affordable price. Many livestock enterprises have also started to invest in poultry farming to catch up with the trend.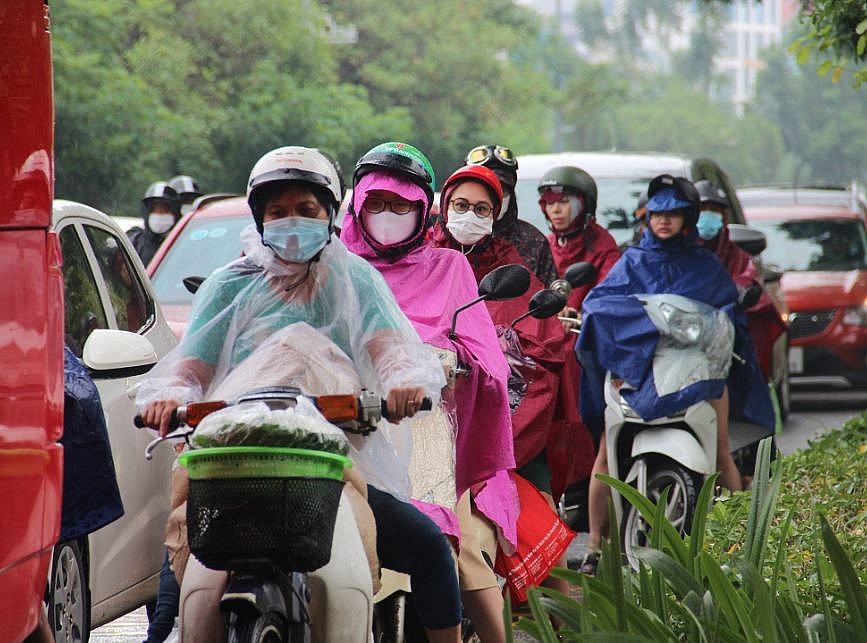 Photo: Zing
Weather Forecast
September 23: Cloudy weather with moderate to heavy rain and thunderstorms remain throughout the country. During thunderstorms, there is a possibility of tornadoes, lightning, and strong wind.
Flood warning: The National Center for Meteorology and Hydrology said a flood may occur on rivers from Thanh Hoa to Quang Tri between September 22 to 25. It also warned of high risk of flash floods, landslides in mountainous areas, and local flooding in low-lying and low-lying areas along rivers and urban areas in provinces from Thanh Hoa to Thua Thien Hue.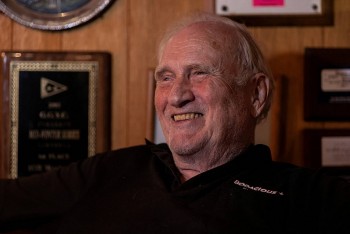 World
Alain Aspect, John F. Clauser, and Anton Zeilinger have won this year's Nobel Prize in physics for their work in quantum mechanics, Sweden's Karolinska Institute announced on Tuesday.
World
Vietnam's GDP grew by 8.83% in the first nine months of 2022, the highest increase in the period of 2011-2022.
October 05, 2022 | 16:26