Vietnam Calls for Dialogue, Citizen Protection in Ukraine
A Vietnamese representative to the United Nations has called on parties concerned to hold dialogue and protect civilians in Ukraine amidst escalating tensions in the country.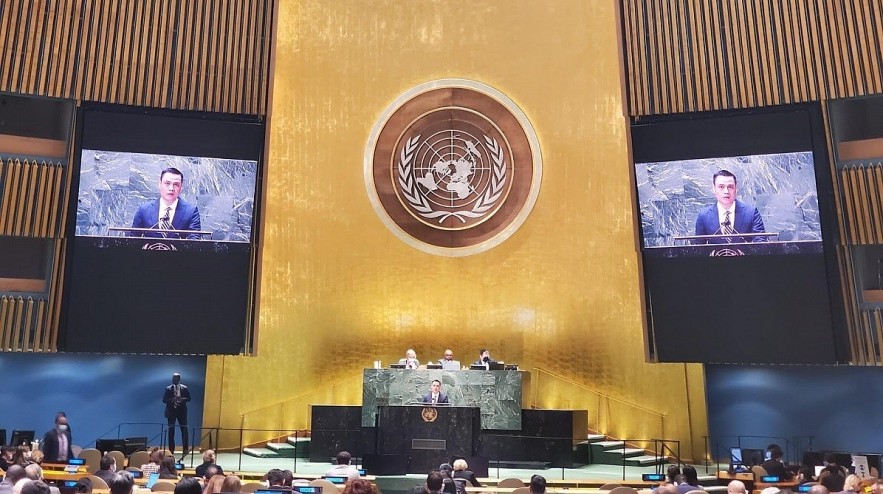 Ambassador Dang Hoang Giang, head of the Vietnamese delegation to the UN, address the UN General Assembly session on the Ukraine situation. (Photo: VNA)
Addressing a special session of the UN General Assembly on March 1, Ambassador Dang Hoang Giang, head of the Vietnamese delegation to the UN, expressed his deep concerns about tensions in Ukraine and called for an end to the armed conflict between Russia and Ukraine.
He welcomed the February 28 dialogue between Ukraine and Russia and hoped that relevant parties would continue to maintain dialogue towards lasting solutions to the conflict.
The Ambassador emphasized the need to ensure security and safety of the people, protect essential infrastructure in accordance with international humanitarian law, and to promote humanitarian aid to civilians.
He called on relevant parties to ensure security and safety for expatriate communities living in Ukraine, including the Vietnamese community, and create favourable conditions for the evacuation of Vietnamese citizens to safe areas.
The UN General Assembly is scheduled to adopt a resolution on March 2 requiring Russia to withdraw its troops from Ukraine on March 2.
VOV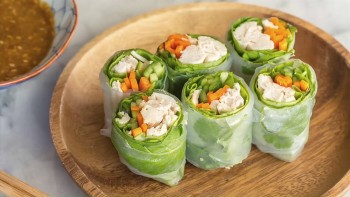 Travel
Rolls are a easy-to-make dish that is loved by many Vietnamese diners as well as Korean stars.