Overseas Vietnamese in Kyiv Maintain Business as Usual
Vietnamese small enterprises in Kiev, the country's capital, said that operations are still proceeding smoothly despite the anxiety caused by the war in Ukraine, rising since October 10.
Talking to the Vietnam News Agency correspondent in Eastern Europe, Ngo Thi Dung, a Vietnamese small merchant doing business at Troeshina market - a market with a large number of Vietnamese doing business in Kyiv, said her family consists of a husband and wife. and a 12-year-old child, returned from Germany to Kyiv in mid-June.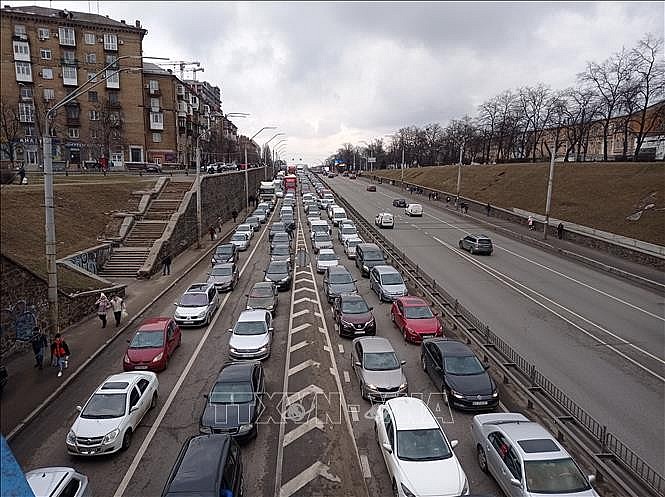 Vehicles one after another leaving the capital Kyiv, Ukraine, on February 24, 2022. Photo (documentary) illustration: THX/VNA
Due to the fact that all of the Vietnamese families who had left Germany, the Czech Republic, and Poland at the end of April had homes in Kyiv and continued to reside there, they all returned there in August and September. There are around 30 Vietnamese families in all. To keep up with business, there are still plenty of things to return.
Dung said: "Today, people still go to the market as usual, and live as it is." Dung claims that as of October 10 the market was less congested as purchasers from distant cities traveled to Kyiv to pick up products that had been prohibited from the capital's entry point.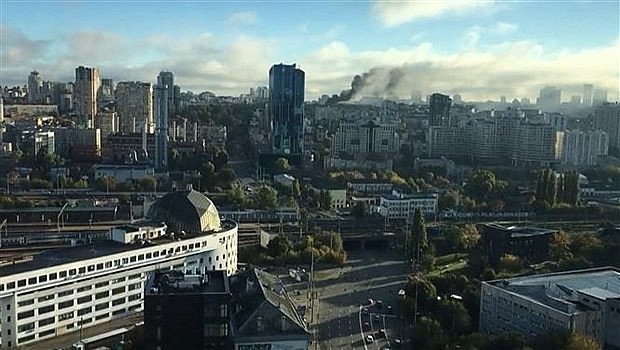 Smoke rises after a series of airstrikes on the Ukrainian capital Kiev, October 10, 2022. Photo: AFP/VNA
She said that everything was still normal at her home and that the water and electricity were still working. Vietnamese people mentality is accustomed to it and does not experience much fear. Despite the fact that prices have increased owing to the strengthening of the dollar, the food supply in the Ukrainian capital of Kyiv is constant and abundant.
According to Ho Sy Truc, vice president of the Vietnamese Association in Kyiv, many Vietnamese who had fled to Europe have now come back, and there are presently 500 of them residing in the southern area of Odesa.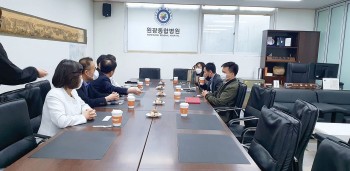 Overseas Vietnamese
A meeting was organized at the Wonkwang Hospital on the provision of medical support for the Vietnamese community in Korea in accordance with the signed cooperation agreement.