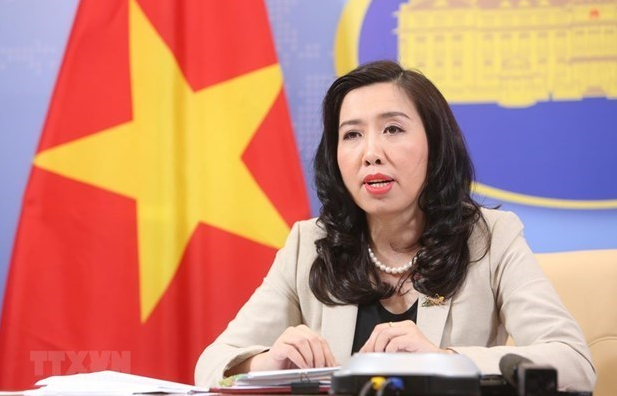 Spokeswoman of the Vietnamese Ministry of Foreign Affairs Le Thi Thu Hang (Photo: VNA)
Foreign Ministry spokeswoman Le Thi Thu Hang made the statement on May 21, while responding to reporters' query regarding a cease-fire agreement reached by Israel and Hamas.
Vietnam calls on concerned parties to soon resume the peace process in the Middle East based on the two-state solution, and in line with international law and relevant resolutions of the United Nations in a bid to gain sustainable and long-term peace in the region, VOV reported.
Hang said Vietnam welcomes and appeals to relevant sides to respect and seriously observe the agreement, and not to take actions that would complicate the situation.
"We highly evaluate reconciliation efforts of the international community, especially the United Nations and several related countries. We call on the international community to increase humanitarian aid, including support for activities of the United Nations Relief and Works Agency for Palestine Refugees in the Near East (UNRWA), in order to help Palestinians soon overcome difficulties and stabilize their lives," TG&VN quoted the spokeswoman.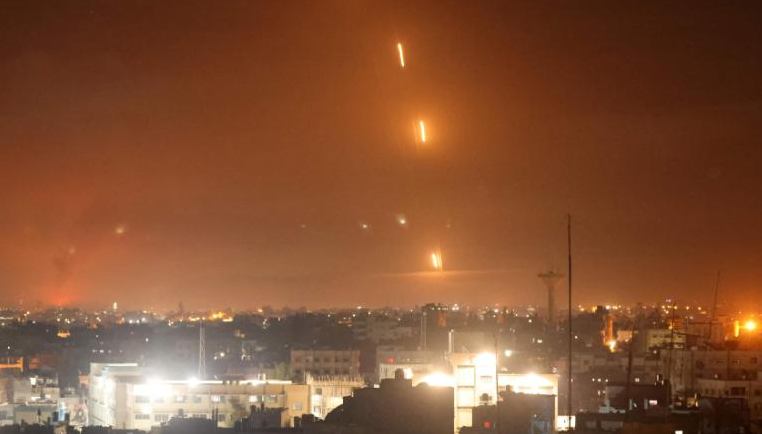 Rockets are launched towards Israel from Rafah, in southern Gaza. (Photo: CNN)
Tensions between Israelis and Palestinians have escalated further as Palestinian militants in Gaza fired hundreds of rockets into Israel, which responded with ramped-up airstrikes on the coastal enclave, as unrest spread to cities and towns beyond Jerusalem. At least 35 people, including 12 children, according to Palestinian health officials, who also said 220 people have been injured. The Israeli military said it had killed more than 15 militants.
Vietnam has several times called for international cooperation for peace and stability in the region. Ambassador Dang Dinh Quy, Permanent Representative of Vietnam to the UN on May 16 expressed his deep concern over the escalating tensions between Israelis and Palestinians with growing casualties. Vietnam condemns the attacks on civilians and civilian infrastructure while asking the parties, particularly Israel, to respect the international humanitarian law and exercise maximum self-restraint to minimize damage, including to essential infrastructure, and avoid civilian casualties as in line with the UNSC's Resolution 2573, VNA cited.
Valerie Mai