Vietnam calls for international support to Lebanon at UNSC meeting
A Vietnamese diplomat to the United Nations has called on the international community, donors and UN agencies to continue to support Lebanon in surviving the current crisis.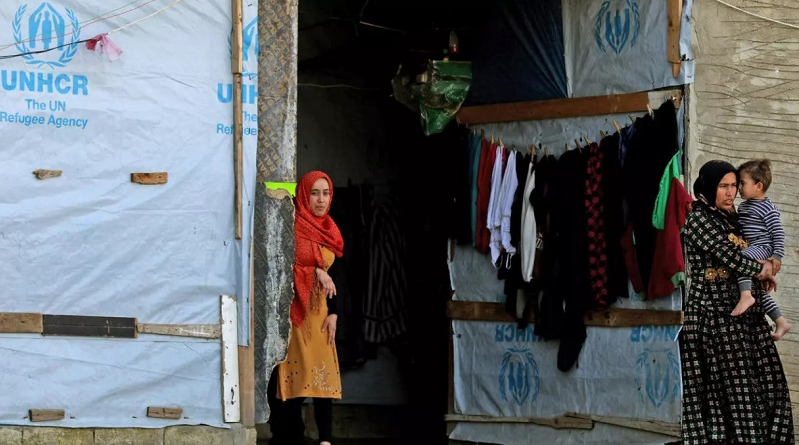 Syrian refugees walk out of a building under construction that they were using as shelter in the city of Sidon in southern Lebanon on March 17, 2020. (Photo: AFP/VNA)
The United Nations Security Council (UNSC) discussed the implementation of Resolution 1559 related to the situation in Lebanon at a meeting on May 11. Addressing the meeting, Deputy Permanent Representative of Vietnam to the UN Nguyen Phuong Tra expressed deep concern about the multi-faceted crisis in Lebanon, which seriously affects the living conditions of locals, VNA cited.
According to UN Under-Secretary-General Rosemary DiCarlo, the political situation in Lebanon has not seen positive progress, while the country has faced extremely difficult economic and unstable social conditions, along with increased poverty and unemployment. The sovereignty and territory of Lebanon has continued to be violated.
During the meeting, Tra expressed deep concern about the multifaceted crisis in Lebanon, which she said has seriously affected the living conditions of local people. Vietnam called on Lebanese leaders and all relevant parties to overcome barriers for the interest of the people, and establish a government capable of conducting necessary reforms, she stated.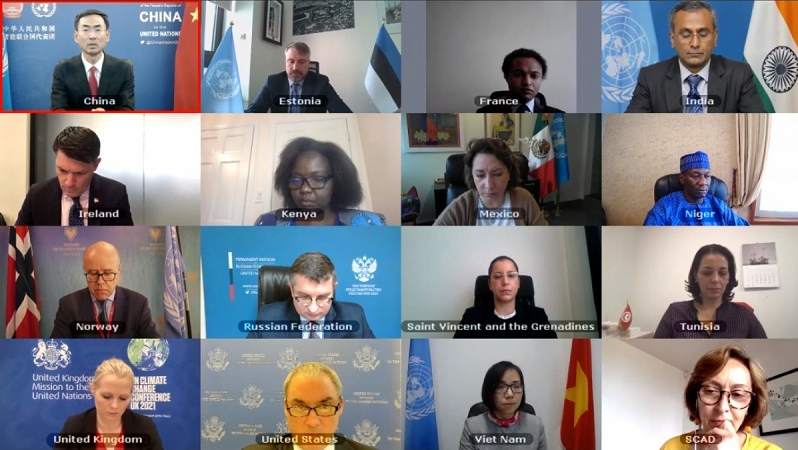 Minister Counsellor, Deputy Permanent Representative of Vietnam to the UN Nguyen Phuong Tra at the UNSC meeting on May 11. (Photo: VOV)
She urged Lebanese leaders and all stakeholders to overcome barriers, for the sake of their people, in order to form a government that is capable of carrying out necessary reforms. She also called on all stakeholders to respect the independence, sovereignty and territorial integrity of Lebanon, VOV said.
She added that Vietnam hopes that international community, donors and UN agencies will continue to help Lebanon to overcome the current crisis, while paying special attention to the humanitarian situation of Palestinian and Syrian refugees in Lebanon.
There are more than 1.5 million Syrian refugees and around 300,000 Palestinian refugees in Lebanon and most struggle to make ends meet, according to Anera, a non-governmental organization addresses the development and relief needs of refugees and vulnerable communities in Palestine and Lebanon, according the AFP.
Without formal citizenship, they have no social, political or economic liberties. Refugees in Lebanon also have limited job and educational opportunities and endure poor living conditions.
In the face of Covid-19, hundreds of thousands of Palestinian and Syrian refugees living in overcrowded and rundown camps in Lebanon are bracing for the virus. Palestinian and Syrian refugees who live in cramped quarters, including tent camps where basic services like water are poor, are particularly vulnerable to the illness, AFP reported.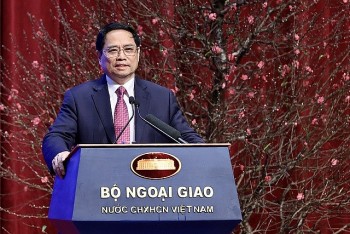 National
Prime Minister Pham Minh Chinh requested the diplomatic sector to scale up multilateral diplomacy in various fields like economy, politics, defense and security, culture, environmental protection, education and training, and science and technology.