Modern Diplomacy: Vietnam well poised to meet challenges of new era
Modern Diplomacy, a platform for assessing and evaluating international issues, has recently run an article saying Vietnam is "well poised to meet the challenges of the new era" with the new leadership.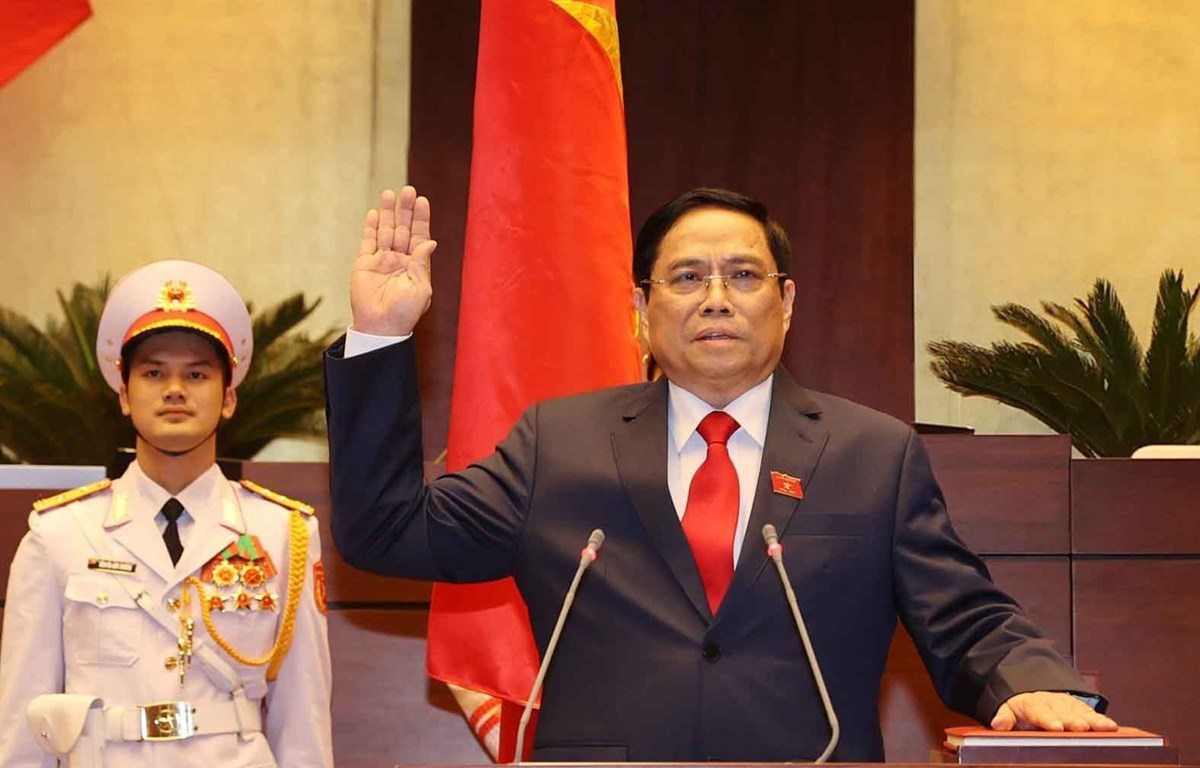 Prime Minister Pham Minh Chinh takes oath of office. Photo: VNA
Written by Vinod Anand, the article said the new leadership is expected to consolidate the progress Vietnam made in political, economic, social development and security fields as it strives to realise the aims and objectives of five and ten year plans and strategies.
Anand lauded experience of the newly-elected leaders – Party General Secretary Nguyen Phu Trong, President Nguyen Xuan Phuc, Prime Minister Pham Minh Chinh and National Assembly Chairman Vuong Dinh Hue.
Trong has now considerable experience in the Party work and Presidential duties, while Phuc has rich experience in governance after serving as Prime Minister for five years, the author said.
The article also commended enthusiasm and innovative outlook of new PM Chinh and chief legislator Hue.
"Notwithstanding these leadership changes, Vietnam is expected to continue to follow its economic policies of opening up in addition to adhering to its multi directional foreign and security policies," it said.
According to the author, the installation of a new government is unlikely to result in any disruptions in Vietnam's existing relationships with global or regional actors or for that matter with international or regional groupings/organizations.
He lauded achievements Vietnam has recorded over the past time, notably in economic development, as well as the country's position and stature in the international arena.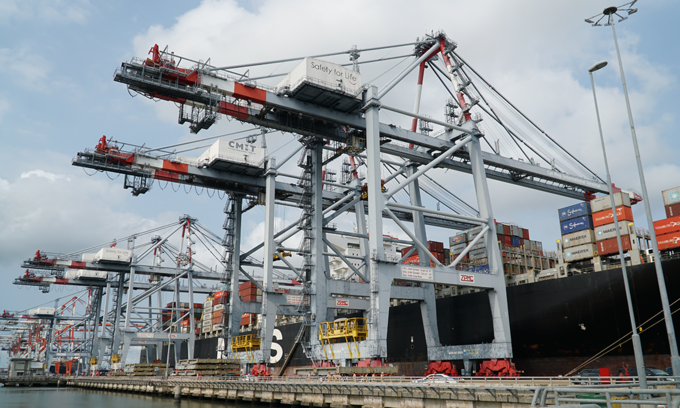 A container ship docks at a port at the Tan Cang – Cai Mep Thi Vai Terminal in Ba Ria–Vung Tau Province, southern Vietnam. Photo: VnExpress
In recent years, Vietnam economy became one of the fastest growing economies in the South East Asian region with a growth rate of 7.08 percent in 2018 and foreign direct investment in the year was US$30 billion, an increase of 44 percent compared to the previous year.
In 2020 the year of COVID-19 pandemic, Vietnam with its efficient and effective anti-COVID-19 measures was able to mitigate the negative effects on the economy while it continued to integrate its economy with the world.
The article cited a report by the General Statistics Office (GSO) of Vietnam as saying that the country's economy expanded 2.91 percent in 2020 with a trade surplus of over $19 billion whereas many regional economies have contracted showing negative growths in their GDPs.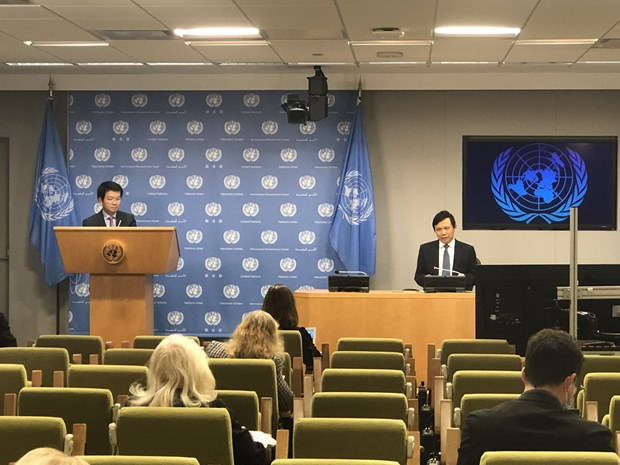 Ambassador Dang Dinh Quy, Permanent Representative of Vietnam to the UN, chairs a press conference on April 1 to announce Vietnam's assumption of UNSC Presidency this month. Photo: VNA
Further, at the international level, Vietnam has served as President of the United Nations Security Council (UNSC) in April 2021, its second time in the seat during the 2020-2021 tenure.
"This has enabled Vietnam to contribute its bit to promote peace, stability and security at the global level as well as in regional affairs and further integrate with the world," the article said.
Vietnam has been also well recognised for its contributions to the ASEAN as ASEAN Chair in 2020 amidst the COVID-19 spread, it continued.
Additionally, as part of its integration with the international community, Vietnam has engaged in several free trade agreements (FTAs) such as the EU-Vietnam Free Trade Agreement (EVFTA), the Comprehensive and Progressive Agreement for Trans-Pacific Partnership (CPTPP) and the Regional Comprehensive Economic Partnership (RCEP)./.