Vietnam, Cambodia Hold Consultation on 55th Anniversary of Bilateral Ties
Vietnam and Cambodia co-chaired the seventh Vietnam-Cambodia political consultation to discuss bilateral ties and issues of shared concern on Oct. 21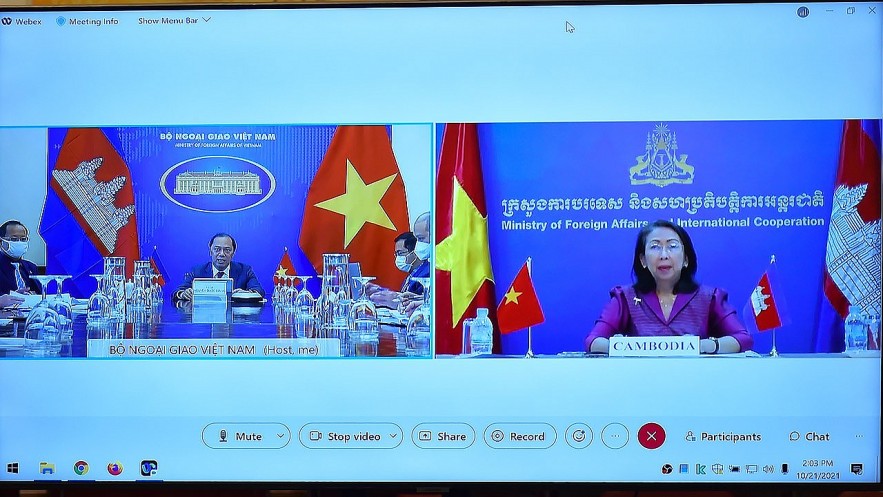 The seventh Vietnam-Cambodia political consultation
The political consultation was chaired by Deputy Minister of Foreign Affairs Nguyen Quoc Dung and Secretary of State of the Cambodian Ministry of Foreign Affairs and International Cooperation Soeung Rathchavy.
At the consultation, the two sides appreciated the development of the relationship of "good neighborliness, traditional friendship and comprehensive, sustainable and long-term cooperation" between Vietnam and Cambodia.
In the context of the Covid-19 pandemic, the two sides have made efforts to maintain contacts and exchanges effectively promoting bilateral cooperation mechanisms.
Trade exchange between the two countries continued to grow positively, with two-way turnover in the first eight months of 2021 reaching US$6.65 billion, doubling over the same period last year. Vietnam continues to be in the group of five largest investors in Cambodia with 188 projects worth more than US$2.85 billion.
The two sides agreed to step up trade and economic recovery post-pandemic, enhance national defence-security cooperation, improve the efficiency of border management and collaboration in education, information and communications, culture-sports and people-to-people exchange.
They discussed and agreed to coordinate for the organization of celebrations for the 55th anniversary of bilateral diplomatic ties during the Vietnam – Cambodia, Cambodia – Vietnam Friendship Year 2022, and the 11th Conference on Cooperation and Development of Border Provinces, the 19th meeting of the Vietnam – Cambodia Joint Committee on Economic, Cultural, Scientific and Technological Cooperation and other important external events in the time ahead.
Vietnam and Cambodia also discussed international and regional issues of common concern, including the situation in the Bien Dong Sea (internationally called the South China Sea) and some new developments related to security and stability in the region. The two sides pledged to closely coordinate and support each other at multilateral forums such as the United Nations, ASEAN, and ASEM, strengthen cooperation in sub-regional mechanisms, and link the development of the Mekong sub-region with the process of building the ASEAN Community.
Deputy Minister Nguyen Quoc Dung speaks at the consultation
Soeung Rathchavy announced a number of key contents and priorities in the 2022 ASEAN Chair Year.
He affirmed his desire to join Vietnam and other ASEAN member countries in maintaining solidarity and promoting the central role of ASEAN.
Deputy Minister Nguyen Quoc Dung affirmed that Vietnam supports Cambodia to successfully organize the 13th ASEM Summit, and assume the role of ASEAN Chair 2022.
The two sides appreciated the results of the seventh political consultation, and agreed to continue promoting the effectiveness of the 'important and substantial cooperation mechanism between the two countries.'
They agreed that the eighth political consultation will take place in Cambodia in 2023.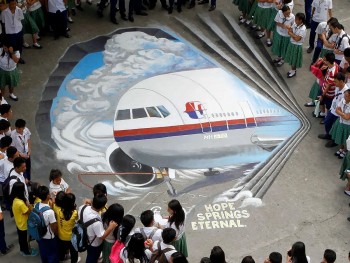 World
The world might never know what really happend when these planes went off the radar. Let's take a look at some of the unsolved mysteries of aircraft disappearances.