Vietnam-Canada bilateral trade turnover hit record thanks to CPTPP
After 2 years of implementing the Comprehensive and Progressive Agreement for Trans-Pacific Partnership (CPTPP) in Vietnam, Vietnam-Canada bilateral merchandise trade reached a record of US$8.9 billion in 2020, an increase by 12% compared to the previous year and 37% since the partnership came into effect, despite the COVID-19 pandemic.
Photo: VGP
The above figures were announced at a workshop held by the Embassy of Canada in Hanoi coordinated with the Vietnam Chamber of Commerce and Industry (VCCI) on March 23.
HE. Deborah Paul, Canadian Ambassador to Vietnam, commented that the CPTPP had improved accessibility for trade and services between Canada and Vietnam, strengthened the set of general rules, reduced costs for trade, and made investing more predictable. This helps to improve the competitive advantage of products in the two markets, both Canada and Vietnam.
CPTPP establishes duty-free access to trade between Canada and Vietnam, and at the same time, helps high-quality Canadian products more affordable to consumers in Vietnam.
"Vietnam is Canada's largest trading partner in the Association of Southeast Asian Nations (ASEAN) since 2015. Besides, Vietnam is Canada's second-largest market in ASEAN in 2020 for agricultural and seafood", said the Ambassador.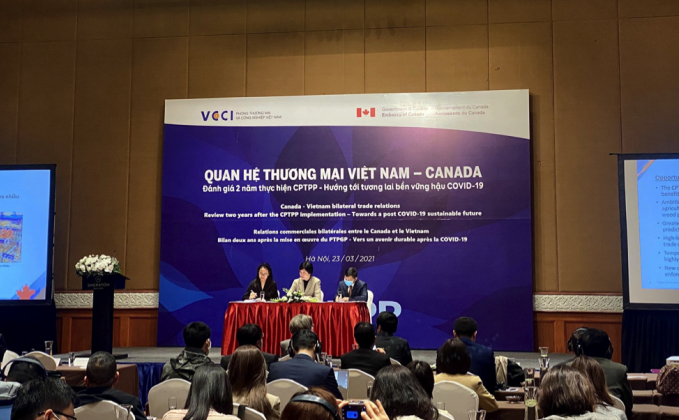 Photo: Cong Luan
Canada's top agricultural products to Vietnam include cereals, oilseeds, fish and crustaceans, fruit, beef, pork, and dairy products. While main products from Vietnam to Canada include textiles, footwear, electronic products and components, seafood, furniture.
According to Dr. Vu Tien Loc, Chairman of the Vietnam Chamber of Commerce and Industry (VCCI), in 2019, Vietnam and Canada's import and export achieved a high growth rate of approximately 30%, nearly 4 times that of the average figure between Vietnam and other CPTPP partners.
In 2020, under COVID-19 influence, the trade growth rate between the two sides slowed down but still nearly double Vietnam's average export growth rate. The CPTPP tariff preferences utilizing rate for export goods that Vietnam recorded with Canada was still modest, but still superior to the rest of the CPTPP partners. In 2019, while Vietnam only reached 1.67% in this rate, Canada still reached 8%.
"This result is based on the great efforts of both sides' Government and enterprises in establishing mechanisms and exploring the market in business cooperation during the past two years", Dr. Vu Tien Loc acknowledged.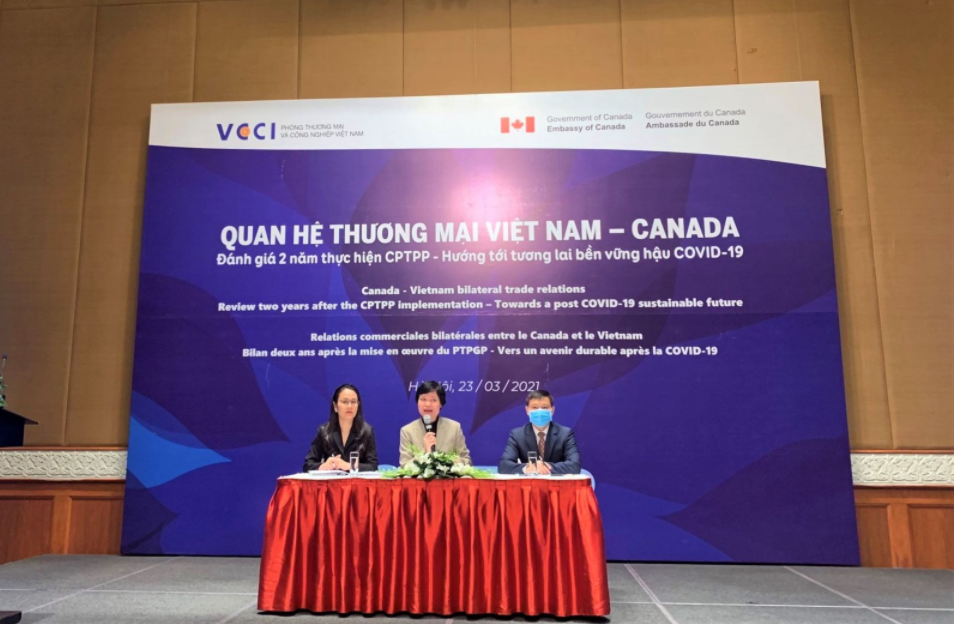 Photo: Hoi Nhap
Previously, on January 21, 2021, at the Online Workshop on "Developing Vietnam-Canada Business Partnership", Industry and Trade Deputy Minister Do Thang Hai affirmed that Canada was currently Vietnam's second-largest trade in the Americas and Vietnam was Canada's largest trading partner in ASEAN.
However, the total trade exchange value between the two countries only accounts for about 0.7% of Canada's total import and export turnover. Therefore, with the complementary commodity structure and the currently available conditions, there are still large rooms for two countries' enterprises commercial development.
"Vietnam is considered as one of the 10 most open economies in the world, with the export-import/ GDP ratio in 2019 reaching 197.4%. Vietnam has trade relations with over 230 markets and already signed FTAs ​​with 60 economies. With the signing of a series of large and important FTAs ​​recently such as CPTPP, EVFTA, and RCEP ..., Vietnam hopes to be a regional and global effective business bridge, especially in bilateral economy cooperations with Canada, on a solid foundation of a Comprehensive Partnership and the first FTA as both countries are members of the CPTPP Agreement," said Industry and Trade Deputy Minister.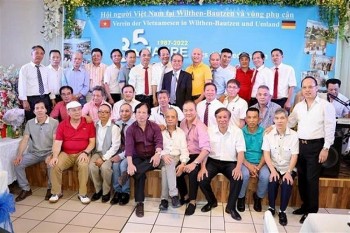 Economy
The Overseas Vietnamese Association in Wilthen - Bautzen and surrounding areas in Germany held a get-together on the occasion of the 35th anniversary of Vietnam - Germany labour cooperation.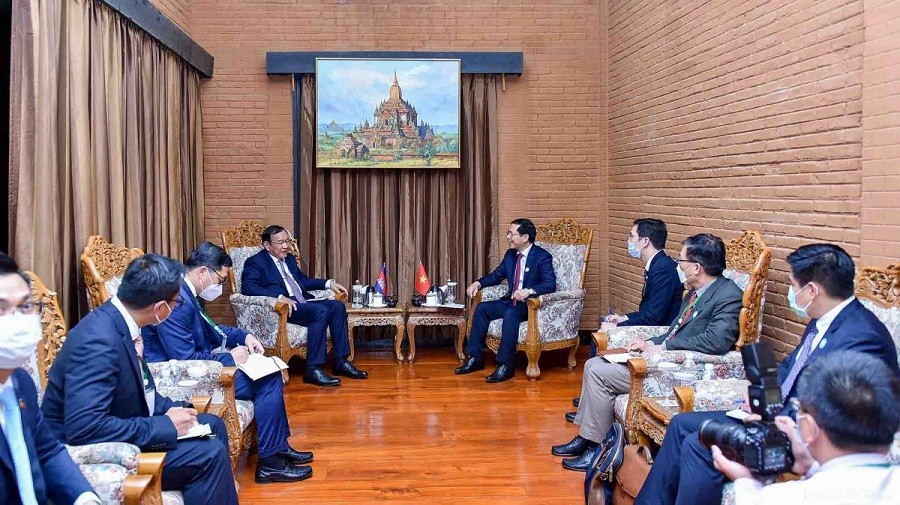 Economy
Foreign Minister Bui Thanh Son has bilateral meetings with FM of Cambodia, Thailand and Laos, seeking to promote relations and cooperation within the MLC framework for sustainable development in the region and beyond.
July 04, 2022 | 12:51