Vietnam - China Friendship Singing Contest helps better mutual understanding
The final round is held alternatively in China and Vietnam, with five representatives from each country. This year the final round will take place in Hanoi slated for December 28 night.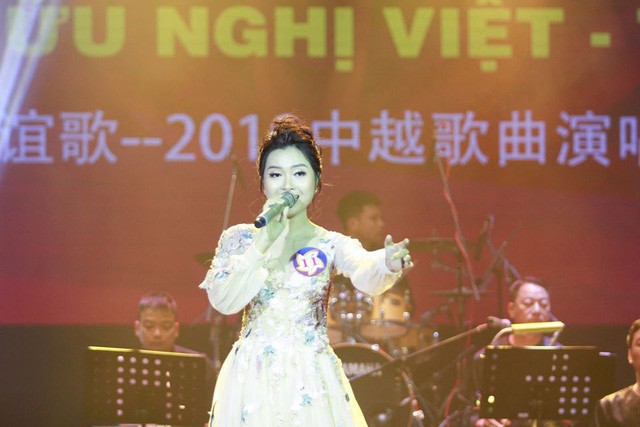 Ngoc Ha, one of five representatives from Vietnam. Photo provided by organisers
Four singers and one band will represent Vietnam in the final round of the 19th Vietnam - China Friendship Singing Contest 2019. They are contestants stood out in the qualifying rounds held across Vietnam.
The annual event has been held alternately between the two countries since 2010 with collaboration of the Ministry of Culture, Sports and Tourism, the Vietnam National Music, Song and Dance Theatre and China's Guangxi Radio Station and Television.
Launched annually since 2000, it's the longest competition in the history of cultural exchange between the two countries. It helped step up cultural exchanges between the two countries and foster music talents, said Hoang Xuan Binh, head of the organising board.
The contestants will perform songs about the beauty of Vietnam and China as well as the long-standing friendship between the two countries. It is open to Vietnamese and Chinese citizens aged 18-60. The entrants are required to sing one Vietnamese and one Chinese song, and the best five were selected for the final.
According to Binh, the jury, comprising prestigious experts, remarked that the quality of the contestants is higher than last year. Most of the contestants are 20-30 years old, with good looks, professional styles and beautiful voices./.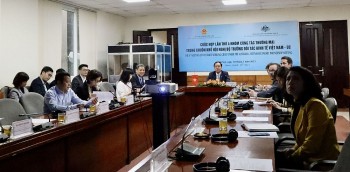 National
Vietnam and Australia facilitate the effective implementation of free trade agreements to beef up ramp up economic and trade cooperation.