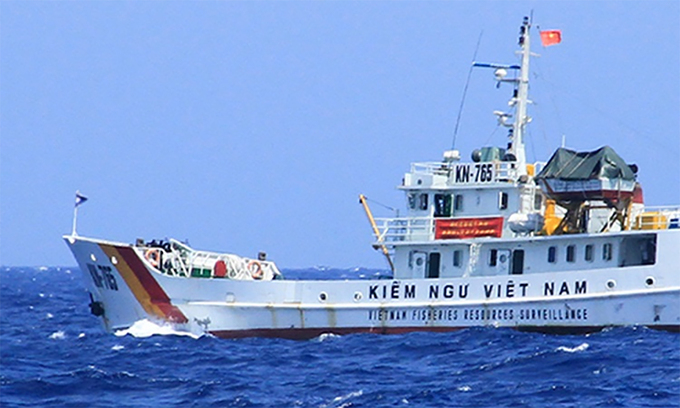 A Vietnamese fisheries surveillance ship. Photo: VnExpress/Nguyen Dong
Vietnam and China on January 7 held the 14th round of negotiations of the working group on the sea area beyond the mouth of the Gulf of Tonkin and the 11th round of talks of the working group for consultation on cooperation for mutual development at sea, both virtually.
The Vietnamese delegation was led by Nguyen Dang Thang, a department director at the National Boundary Commission under the Ministry of Foreign Affairs, while the Chinese side was headed by Yang Renhuo, a representative for border and maritime issues at the Department of Boundary and Ocean Affairs under the Ministry of Foreign Affairs.
The two sides exchanged views on activities of the two working groups. They consented that on the basis of the agreed roadmap, they will step up negotiations on the delimitation of the waters beyond the mouth of the Gulf of Tonkin and cooperation for mutual development in the Bien Dong Sea (South China Sea) in line with international law, particularly the 1982 United Nations Convention on the Law of the Sea, to which both Vietnam and China are signatories.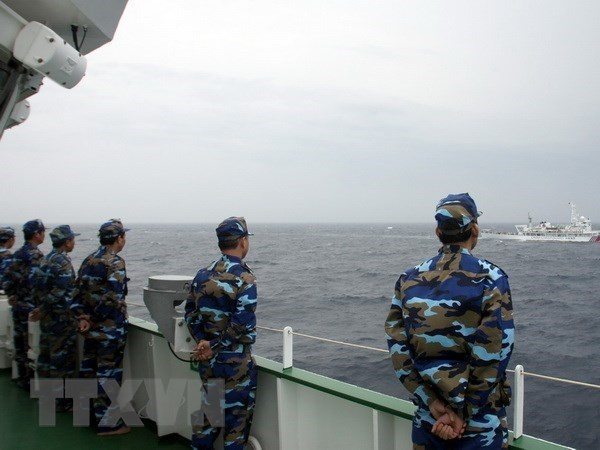 Vietnamese coast guards in a joint patrol in the Gulf of Tonkin (Photo: VNA)
They stressed the significance of seriously observing common perceptions reached by the countries' senior leaders on the proper settlement of issues at sea, and the agreement on basic principles guiding the settlement of sea-related issues between Vietnam and China, controlling differences and taking no actions that would complicate the situation and extend disputes, while maintaining peace and stability at sea.
Vietnam and China also agreed to organise the 15th round of negotiations on the Gulf of Tonkin matter and the 12th round of negotiations on sea development co-operation at a suitable time, to be arranged through diplomatic channels./.
Rosy Huong