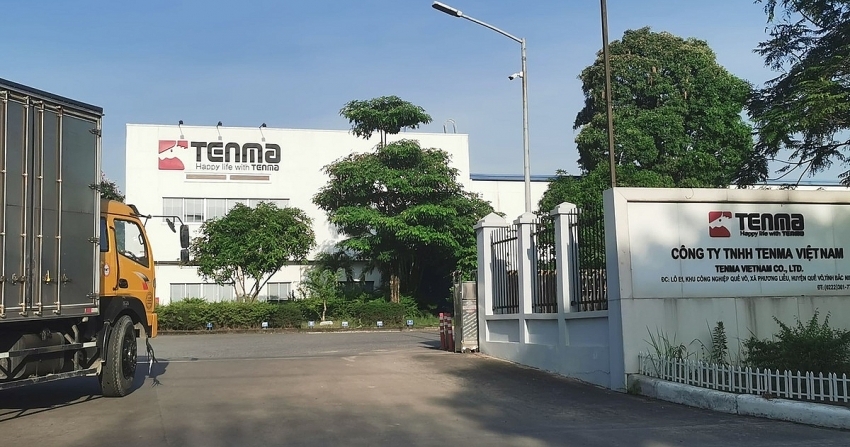 Tenma is being investigated for an alleged USD215,000 tax bribery in Vietnam.
"The information of Tenma bribing Vietnamese officials came from Japan, so we need international co-ordination to investigate this case," Lam said on the sidelines of a parliament session in Hanoi, VIR reported.
He further noted that the Vietnamese side has started by exchanging information with Japan as the allegation originated from the Japanese side.
Tenma is being investigated for its allegedly paying JYP25 million (USD215,000) in bribes to some Vietnamese tax officials to avoid tax duties in 2017 and 2019.
Previously, several Japanese media outlets, including Asahi, Kyodo, Nikkei, have reported plastic firm Tenma had bribed Vietnamese officials on two occasions in 2017 and last year.
Asahi said that Tenma representatives on April 1 confessed to prosecutors in Tokyo that its subsidiary Tenma Vietnam in June 2017 had imported a batch of molds and Vietnamese officials demanded a value-added tax of JPY1.8 billion ($16.7 million).
To avoid this obligation, the CEO of Tenma Vietnam had paid a senior custom official VND2 billion (JPY10 million or about USD86,000) in cash.
The newspaper also reported that in August last year, Bac Ninh tax authorities had asked Tenma Vietnam to pay tax dues, including corporate income tax, worth JPY89 million (USD826,400).
Tenma Vietnam paid VND3 billion (JPY15 million or around USD129,000) in cash to tax officials to get the tax lowered to JPY2.6 million (USD24,300), the report said.
11 Vietnamese officials were suspended
Eleven Vietnamese officials involved in tax and post-customs clearance inspections related to the case were suspended.
Pham Duc Thuong, former deputy head of Tax Department of northern Bac Ninh Province, is among the officials. He signed a decision dated August 2019 to establish a team to inspect Tenma Vietnam. Four other officials are Nguyen Duc Tuan, head of inspection team; Nguyen Duy Cu, Nguyen Thi Hoai Bien and Pham Thi Thanh Tam, team members, VNS reported.
They have been all suspended from work for 15 days starting from Tuesday, following orders of Minister of Finance Dinh Tien Dung.
Six other post-customs clearance officials from Bac Ninh Province's Customs Department were also suspended.
According to VNS, they are Tran Thanh To, head of Bac Ninh Province's Customs Department, who signed the post-customs clearance decision; Duong Minh Khai, head of customs management team; Nguyen Van Phuc, deputy head of expert division; Vu Quang Ha, head of expert team; Nguyen Luu Binh Trong, official of customs sub-department of Tien Son Port; and Nguyen Thi Hao, official of Bac Ninh Province Customs Department's Office.
Tenma Vietnam was established at Que Vo Industrial Park in Bac Ninh province in 2007. The firm produces plastic parts for vehicles and household items.
Jennifer Tran