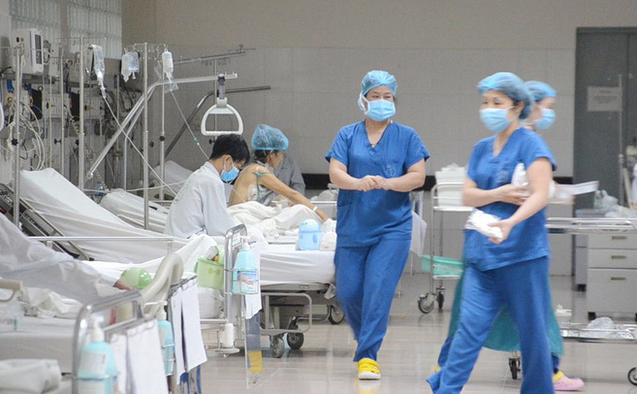 Photo: MOH
No new cases to report on the April 8 morning
Eleven new COVID-19 cases, all imported, were recorded in Vietnam on April 7afternoon, the Ministry of Health said. Among the new patients, there are a 30-year-old Singaporean man, a 46-year-old Pakistani man, and nine Vietnamese. They have been quarantined upon their arrival in the country.
Vietnam records no new COVID-19 cases, either community or imported, on April 8 morning.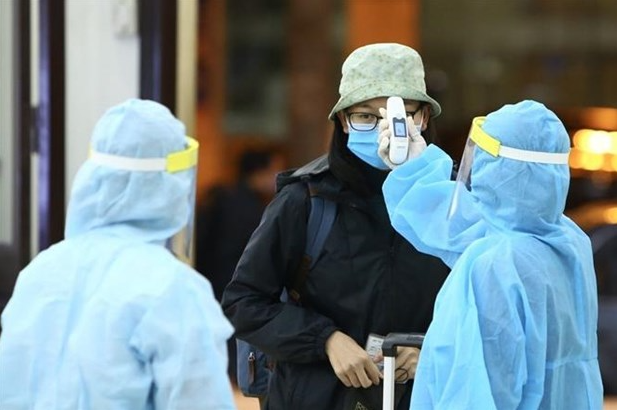 Photo: VNA
Vietnam's two COVID-19 vaccines prove safe during trial
Two COVID-19 vaccines Nano Covax and Covivac, which were studied and developed in Vietnam, have proved to be safe and effective in the first and second clinical trials. A total of 551 volunteers were given the second Nano Covax shots in the second stage, including 280 in Long An and 271 in Hanoi while 66 received the first Covivac shots in the first stage. The remaining nine in Hanoi will be vaccinated this week.
According to the Military Medical University, all volunteers receiving two Nano Covax shots in the second stage are in normal conditions. At the end of the first clinical trial of Nano Covax, all participants were safe and produced a high concentration of antibodies. The vaccine proved effective on new variants of SARS-CoV-2 like those found in the UK.
Covivac, which was developed by the Health Ministry's Institute of Vaccines and Medical Biologicals, is in the first stage of clinical testing by the Hanoi Medical University's Centre of Clinical Pharmacology. Since March 15, 66 volunteers have been vaccinated. Their slight reactions like swelling in injected area and headache disappeared within 24 hours after injection. The remaining 54 volunteers will get the first shots from now to April 18. The interval between the first and second shots is 28 days. Six volunteers, who received the first shots on March 15, will become the first to be given the second shots on April 12.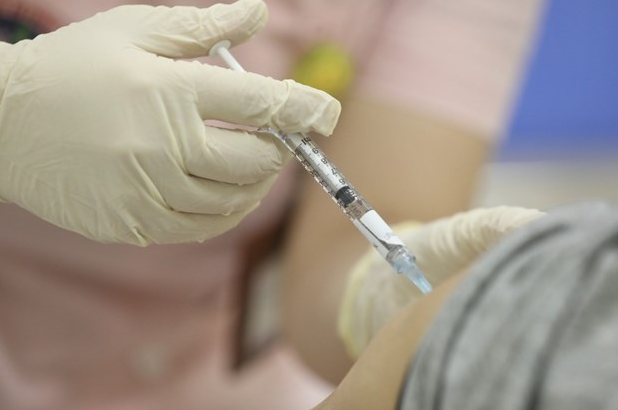 Photo: VN Express
Vietnam hopes to have no shortage of Covid vaccines from 2022
Vietnam aims to secure enough Covid-19 vaccines for its population starting next year through both local production and imports. The Ministry of Health makes this proposal in the draft of a decision to be promulgated by Prime Minister Pham Minh Chinh on developing Covid-19 vaccines. It calls for speeding up research, trial, and production of vaccines in Vietnam and tying up with foreign vaccine producers for either technology transfer or import.
The ministry will be responsible for amending policies to reduce the vaccine trial period and confer approval. Once trials prove successful, plans for vaccine production and funding plans will be made.
Currently, four indigenous Covid vaccines are being developed by Nanogen Pharmaceutical Biotechnology JSC, the Institute of Vaccines and Medical Biologicals (IVAC), Vaccine and Biological Production Company No. 1 (Vabiotech), and the Center for Research and Production of Vaccines and Biologicals.
Vietnam has already been using the vaccine made by British-Swedish firm AstraZeneca, with around 54,000 people getting their first shot so far, mostly frontline workers in the fight against the pandemic.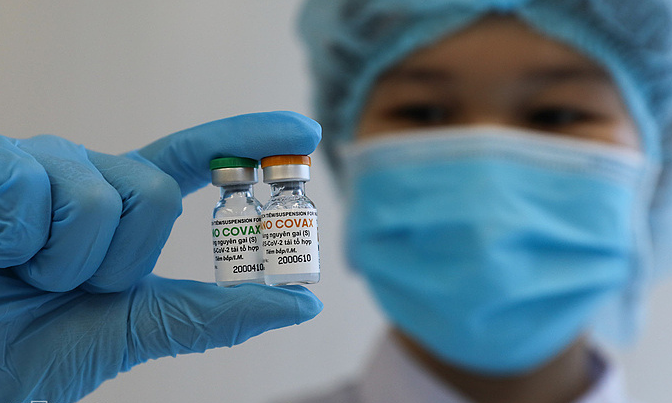 Photo: VN Express
Plan to distribute COVAX's COVID-19 vaccines revealed
The Ministry of Health has decided plans to distribute the second shipment of Covid-19 vaccines, which includes 811,200 doses sponsored by COVAX. According to the Ministry of Health, Ho Chi Minh City and Hanoi will be given the highest number of vaccines, which is over 56,000 and over 53,000 respectively.
Pandemic-hit provinces will receive the second-highest number of vaccines. Hai Duong will receive over 43,000 doses. Thanh Hoa and Nghe An will be given 18,000-20,000 doses per locality. Provinces in the South will also be distributed with 245,350 doses, of which, Can Tho will receive 6,700 doses, Dong Thap will receive 16,150 doses. The Central Highlands region is given 49,000 doses. Specifically, Kon Tum will have 8,400 doses, 9,000 doses will be given to Dak Nong, Gia Lai will receive 15,900 doses.
In addition, the Ministry of Health also decided to allocate 30,000 doses to the police force; 80,000 doses to the army force; 20,000 doses to the national expanded vaccination project. The 600 doses of AstraZeneca vaccines will also be tested and stored at the National Institute of Vaccine and Medical Biologicals.
So far, Vietnam has reported 2,659 cases of COVID-19. Of the 1,603 domestic infections, 910 cases have been detected since January 27, when the latest outbreak began.
According to the ministry's Department of Medical Service Administration, seven patients were given the all-clear from the coronavirus SARS-CoV-2 on April 7, raising the number of recoveries to 2,429, while the fatalities are still kept at 35.
Among patients undergoing treatment, 22 have tested negative for the virus once, 11 others twice, and 17 thrice. There are 36,682 people having close contact with confirmed cases or entering Vietnam from pandemic-hit regions under quarantine at present.
Valerie Mai