Vietnam Covid-19 Updates (October 8): Daily Tally Reaches 4,150 Across 43 Localities
With 826,837 cases found so far, the nation ranks 43rd out of 223 countries and territories globally. 10 out of 62 cities and provinces nationwide have now gone 14 days without any new infection cases.
Photo: Zing News
Daily tally reaches 4,150 across 43 localities
The Health Ministry reported the detection of 4,150 additional Covid-19 cases across 43 localities on October 7, marking a drop of 209 from the previous day.
Ho Chi Minh City accounted for the majority of infections with 1,730 new cases being discovered, followed by the neighboring provinces of Binh Duong with 840 infections, and Dong Nai with 589. Hanoi recorded three positive cases, all of which were detected in quarantined areas or places under lockdown.
The Ministry also confirmed a further 120 Covid-19 fatalities over the past 24 hours, including 92 in Ho Chi Minh City and 19 in Binh Duong.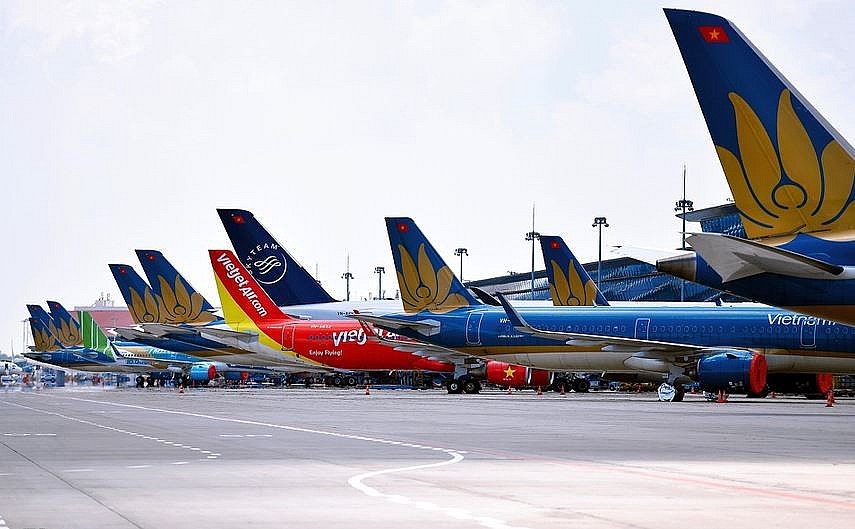 Photo: Zing News
Vietnamese carriers to service domestic routes starting October 10
Vietnam Airlines, Pacific Airlines, and VietJet Air have announced plans to resume service on certain domestic routes from October 10 after being grounded for more than a month. Vietnam Airlines said Thursday that the national flag carrier and Pacific Airlines plan to resume flights on seven domestic routes from Sunday after receiving approval from aviation authorities. There will be one daily return flight from HCMC to popular beach hotspots Thanh Hoa, Nha Trang, Tuy Hoa, Quy Nhon, and Phu Quoc. There will be one return flight a week from HCMC to Hue and two weekly one-way flights from Vinh to HCMC.
Budget airline Vietjet Air is also planning to resume once a week return flights from HCMC to Quy Nhon, Thanh Hoa, Tuy Hoa, Phu Quoc, and Nha Trang. From Thanh Hoa to Nha Trang and Phu Quoc, there will be two weekly flights each. Bamboo Airways said it is awaiting a final decision from aviation authorities to announce its resumption plan.
To fly, passengers need to be fully vaccinated, with the second dose administered at least 14 days but no more than 12 months prior, or show a certificate proving they had contracted and recovered from the disease no more than six months prior. In addition, passengers coming from 'red zones,' deemed to be at very high risk of spreading the novel coronavirus, must furnish a negative Covid certificate with the PCR or rapid test done within 72 hours before departure.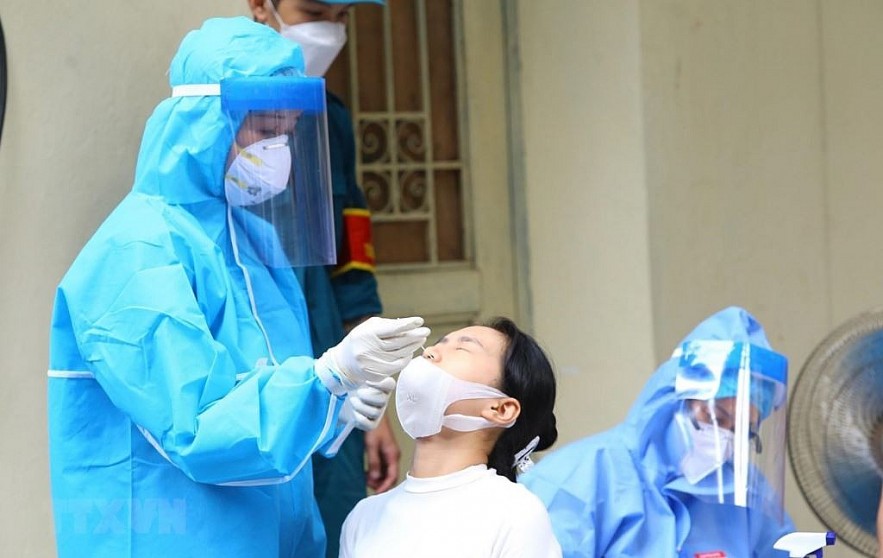 Photo: VNA
Ho Chi Minh City assists over 2.4 million workers affected by Covid-19
The Ho Chi Minh City Federation of Labour announced on October 7 that it has spent over VND 1.39 trillion (US$60.4 million) as relief aid for 2.4 million trade union members, workers, civil servants, laborers, and their children affected by the Covid-19 pandemic in the city.
Since the pandemic outbreak, the city has recorded 623,000 trade union members, workers, civil servants, and laborers who received support in line with Resolution No.09 by the municipal People's Council, and 44,380 others in accordance with the Government's Resolution No.68 at a combined cost of more than VND 1 trillion. As many as 200,000 welfare bags were also handed over to those affected by the pandemic.
The federation's social work center also received over 317.4 tonnes of food and necessities valued at more than 18.6 billion VND from cities and provinces nationwide and sent them to workers. More than 1.5 million people also benefited from meal and cash support from trade unions at the grassroots level.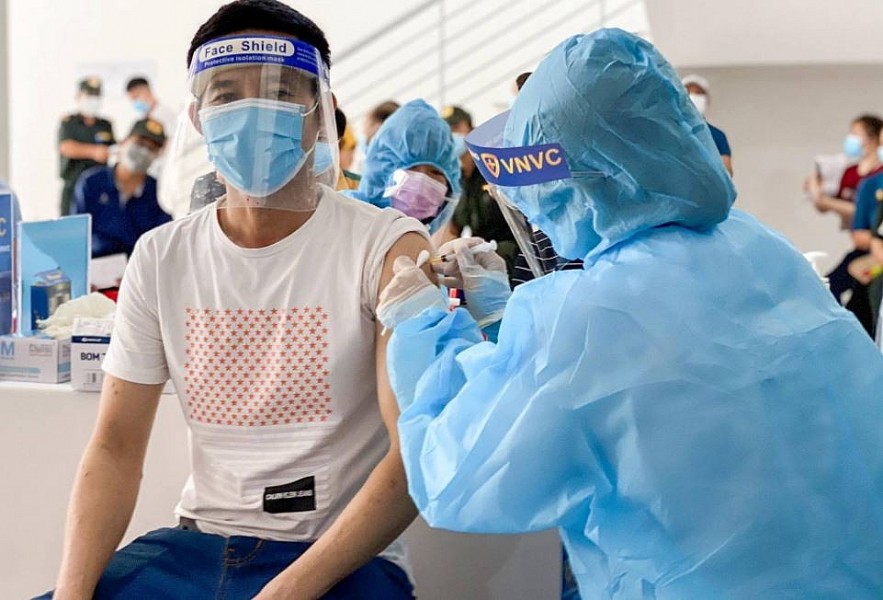 Photo: VGP
Gov't agrees on criteria for use of vaccine passports in Vietnam
Leaders of the Vietnamese Government have agreed on a set of criteria for the recognition and use of other countries' vaccine passportsin Vietnam as proposed by the Ministry of Foreign Affairs, its Spokeswoman Le Thi Thu Hang said at a regular press conference via videoconference on October 7.
Hang said one of the important contents in the set of criteria is the types of vaccines. Accordingly, Vietnam accepts vaccines licensed by the World Health Organisation, the US Centers for Disease Control and Prevention (CDC), or the European Medicines Agency as well as those approved by the Vietnamese Ministry of Health for emergency use.
The spokeswoman said that in the process of effectively fighting the pandemic and restoring socio-economic development, vaccine passports, health green cards, or digital health certificates are considered feasible solutions to gradually reopening the economy, especially services and tourism.
The nation's Covid-19 death toll since the beginning of the pandemic now stands at 20,223, thereby accounting for 2.4% of the total number of infections.
With 826,837 cases found so far, the nation ranks 43rd out of 223 countries and territories globally. In terms of infections per one million population, the nation is placed 155th. Since the start of the fourth pandemic wave on April 27, there have been 822,238 new cases detected, with 753,309 of them going on to make a full recovery from the virus.
Furthermore, 10 out of 62 cities and provinces nationwide have now gone 14 days without any new infection cases.