Vietnam Covid-19 Updates (October 6): Vietnam To Use Sputnik V Vaccine This Week
Twelve out of 62 cities and provinces have gone through 14 days without new infections, including Bac Kan, Tuyen Quang, Lai Chau, Hoa Binh, Yen Bai, Ha Giang, Thai Nguyen, Dien Bien, Hai Phong, Thai Binh, Lang Son, and Lao Cai.
Photo: Thanh Nien
New Covid-19 cases down on October 5
Vietnam recorded 4,363 new Covid-19 cases, including three imported ones, from 5 pm on October 4 till 5 pm on October 5, reported the Health Ministry. There were 4,360 domestic cases recorded in 42 provinces and cities, a decrease of 1,022 cases against the previous day. They were reported in Ho Chi Minh City with 1,491 cases, followed by Binh Duong (1,107), Dong Nai (653), An Giang (172), Binh Thuan (149), and others.
Also on October 5, 25,573 patients recovered and 134 died from the disease, including 104 in Ho Chi Minh City, 15 in Binh Duong, 4 in Dong Nai, each 3 in An Giang and Can Tho, two in Ca Mau, and each 1 in Kien Giang, Ba Ria – Vung Tau and Nghe An.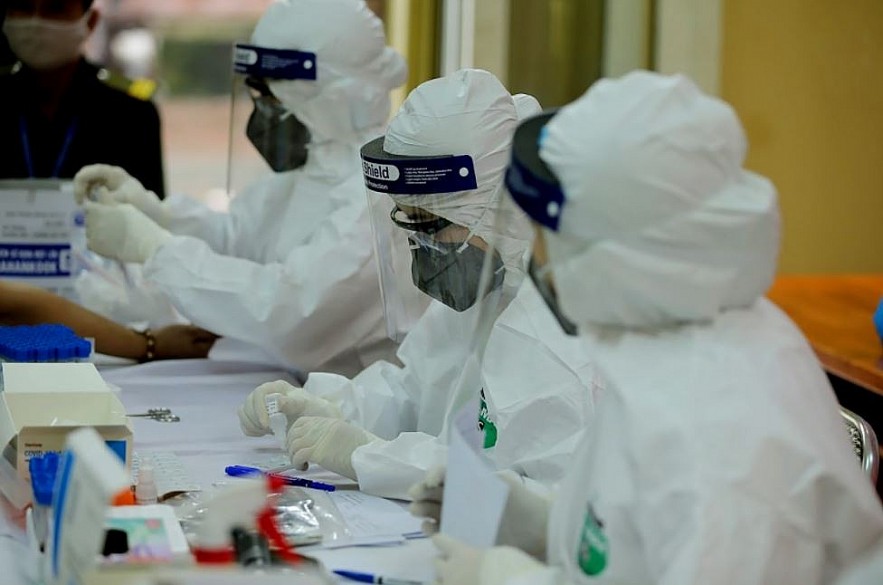 Photo: MOF
Campaign launched to detect loopholes on anti-Covid-19 tech platforms
The Ministry of Information and Communications (MIC) has rolled out a campaign to detect security loopholes on Covid-19 prevention and control tech platforms. It aims to further collect feedback from experts on possible errors and security loopholes on current tech platforms in the field, thereby better-ensuring information safety and helping developers beware of emerging risks.
In late August, the National Cyber Security Centre (NCSC), the MIC's Authority of Information Security, and the VNSecurity Foundation jointly launched a bug bounty program called BurBank at https://bugrank.io/user/NCSC/policy. One month after its implementation, the program received opinions from nearly 90 experts who submitted 81 reports on platforms' loopholes and shortcomings.
BugRank employs a competitive model that leverages the use of ethical hackers (or security researchers) to detect and submit bugs or vulnerabilities within an organization's digital assets with the potential for rewards if found and validated within a predefined scope.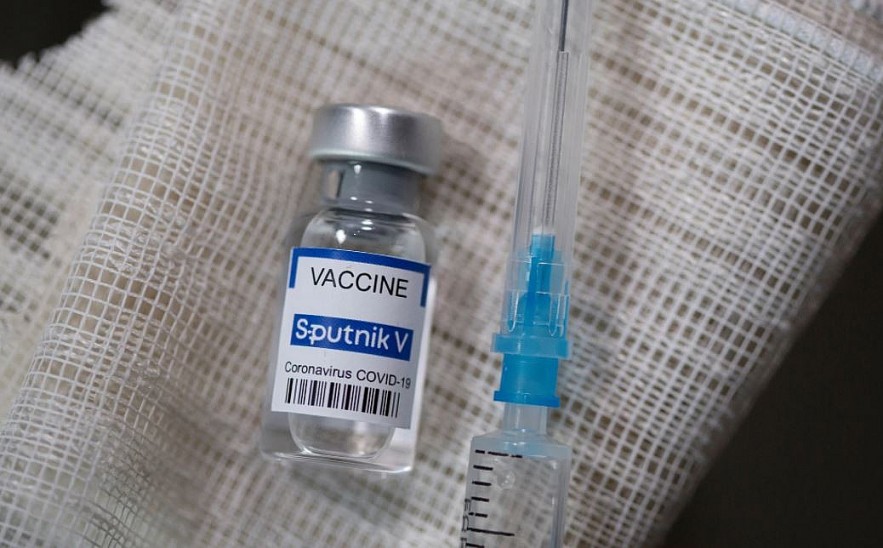 Photo: VietnamBiz
Vietnam to use Sputnik V vaccine this week
Vietnam is anticipated to use Russia's Sputnik V Covid-19 vaccine for the ongoing national vaccination campaign this week as soon as the factory certificate of the imported batch is secured. The Company for Vaccine and Biological Production No.1 (VABIOTECH) received the first batch of Russia's Sputnik V vaccine numbering nearly 740,000 doses on September 29.
The vaccines, together with those VABIOTECH is producing under a signed contract with a Russian partner, will be used for the national vaccination campaign. VABIOTECH will deliver the vaccines to vaccination sites as soon as the factory certificate is available this week, said Do Tuan Dat, the company's director.
Sputnik V, known as VGam-Covid-Vac, is a viral vector vaccine, similar to those developed by AstraZeneca and Johnson & Johnson (J&J). It is one of the vaccines with a publicly available price of less than US$10 per jab. It also can be stored at standard refrigerator temperatures of between 2-8 degrees Celsius. Sputnik V has been approved for use in dozens of countries, including Vietnam, and it's also under review by the World Health Organisation.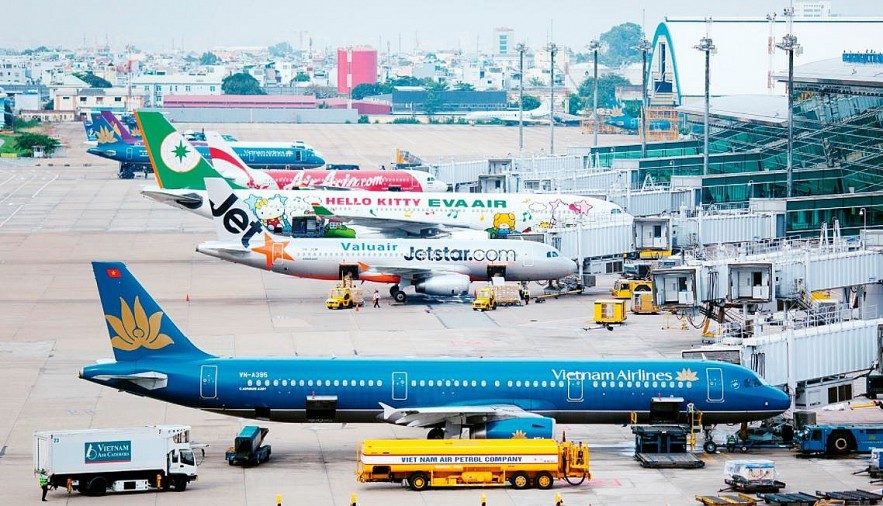 Photo: Vietnamnet
10 localities set to reopen domestic flights
A total of 10 out of 19 localities have signaled their agreement with the Civil Aviation Authority of Vietnam's plan regarding resuming domestic flights. Several provinces, including Dien Bien, Phu Yen, Khanh Hoa, Binh Dinh, and Thanh Hoa, fully support the plan. Furthermore, Nghe An will allow the operation of two-way flights between the central province and both Hanoi and Ho Chi Minh City, with a frequency of two flights per week.
Ho Chi Minh City has also basically agreed with the plan, whilst it has requested that several two-way flights between the southern city and Hanoi run each week to partially solve the urgent travel needs of people. Meanwhile, the Hanoi People's Committee has asked the CCAV to launch flights both to and from Noi Bai International Airport.
Previously, the CCAV built a plan on resuming domestic flights following the relaxation of social distancing measures. It, therefore, sought the opinions of 19 cities and provinces about the plan. This included Ho Chi Minh City, Da Nang, Hai Phong, Can Tho, Quang Ninh, Nghe An, Dien Bien, Thua Thien-Hue, Quang Binh, Quang Nam, Dak Lak, Gia Lai, Lam Dong, Phu Yen, Binh Dinh, Ba Ria-Vung Tau, Khanh Hoa, Kien Giang, and Ca Mau. The CCAV has therefore suggested resuming 385 round-trip flights per day, with 18 air routes to Ho Chi Minh City, a total of 132 flights, and 10 others to the central city of Da Nang.
With 818,324 cases so far, Vietnam ranked 43rd out of 223 countries and territories. In terms of infections per one million population, Vietnam was placed 155th. Since the fourth pandemic wave hit the country on April 27, there have been 813,735 new cases, 741,874 of them have been given the all-clear from the virus.
Twelve out of 62 cities and provinces have gone through 14 days without new infections, including Bac Kan, Tuyen Quang, Lai Chau, Hoa Binh, Yen Bai, Ha Giang, Thai Nguyen, Dien Bien, Hai Phong, Thai Binh, Lang Son, and Lao Cai.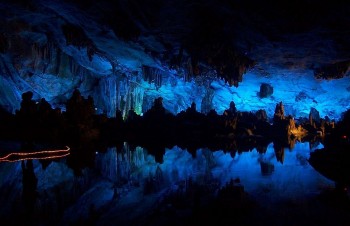 Travel
Caves are the creation of nature, charming any tourists with their mysterious and an air of danger, waiting for humans to explore the deepest secrets inside them. Take a look at these magnificent and beautiful caves around the world that you must visit once in your lifetime.
Viet's Home
According to the AFC official statement, Vietnam striker Nguyen Tien Linh won the AFC International Player of the Week after receiving the most votes out of the remaining nine players.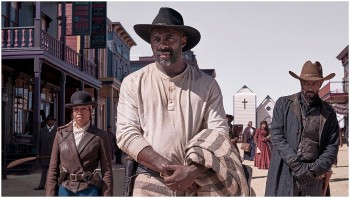 Handbook
November is coming close, and the cold outside makes us want to curl up inside our warm blanket and bing watch our favorite movies or shows. Here is the list of what is coming on Netflix in November, and some of the most expected Netflix originals for you to enjoy.