Vietnam Day in Switzerland: Made in Vietnam Green Fashion
The Vietnam Day 2022 and Gwand Sustainable Festival held in Switzerland are an opportunity to introduce many sustainable, environmentally friendly green fashion brands of Vietnamese entrepreneurs to international friends.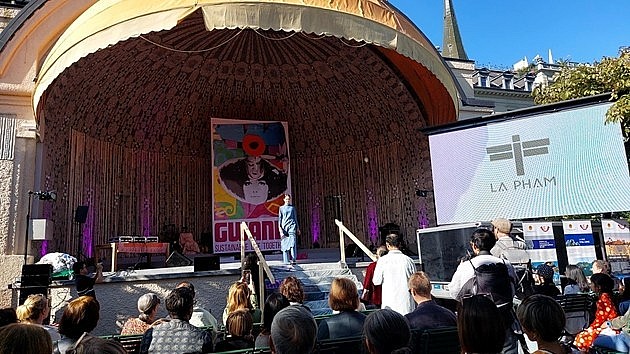 Vietnam Day is organized by the Vietnamese Embassy, Vietnam Chamber of Commerce in Switzerland, Keep It Beautiful Vietnam, Empower Women Asia.
The event was organized by the Vietnamese Embassy in Switzerland in early September 2022. Vietnam Day 2022 and the Gwand Sustainable Festival are considered as opportunities to promote Vietnam in supplying sustainable materials, products, and the Vietnamese fashion industry.
Contributing at Vietnam Day 2022 are many prominent names in green fashion such as La Pham fashion brand with products combining silk and brocade; Gai An Phuoc Group with products from raw fibers grown and produced in Vietnam.
In addition, there are Bao Minh Group with natural cotton products, international standard fabrics, Modern Humans and Faslink fashion brands with fabric products made from coffee yarn and lotus fibers.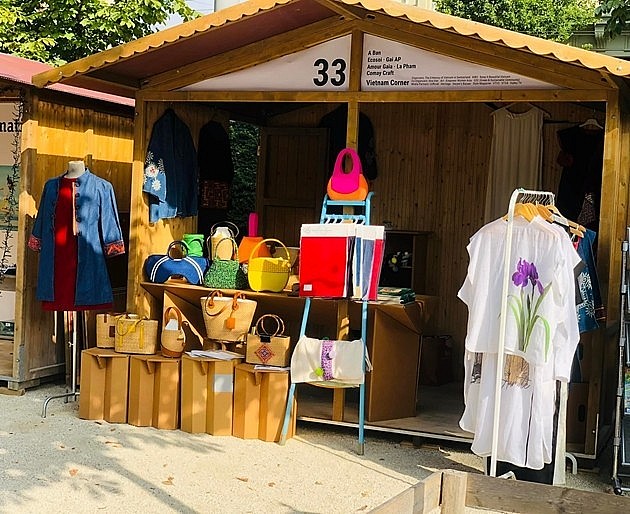 Products of Vietnamese brands at Vietnam Day 2022 and Gwand Sustainable Festival.
At this event, Vietnamese domestic fashion brands have transformed. They not only focus on processing and manufacturing fashion products for international brands but also researching and processing natural raw fibers from agricultural waste such as pandan leaves and banana stems.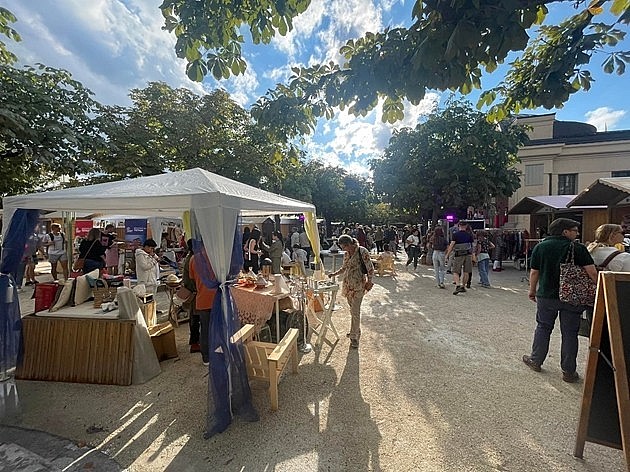 Space of Gwand Festival 2022 in Lucerne, Switzerland.
Designer Pham Ngoc Anh (La Pham) lives and works in Switzerland. She joined the event as a fashion designer, connecting and supporting Vietnamese brands, craft villages to attend the event, promoting cultural interference between Vietnam and the world.
"As a Vietnamese, I always keep the desire to contribute to the development of Vietnam and the fashion industry particularly," she said. "I help connect Vietnamese brands, patriots in European countries for the Gwand Festival and Vietnam Day 2022. I hope this event will provide an opportunity for Vietnamese products to be known more, brands to be able to reach potential partners."
La Pham also hopes to create a trend of environmental protection and towards sustainable development in Vietnam.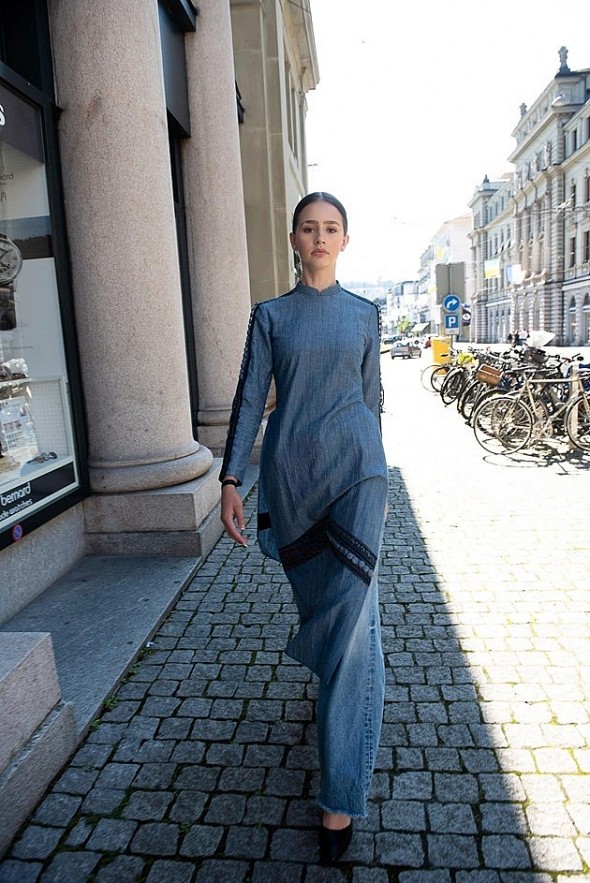 Fashion design of La Pham brand.
Joining Vietnam Day at Gwand Sustainable Festival, representative of Ecosoi (providing products made from fiber from pandan leaves, banana stem) said:
"Greening the fashion and apparel industry is one of the mandatory criteria of fashion brands that want to reach international levels. Changing materials to be more environmentally friendly is what businesses are trying to find.
Vietnam pineapple fiber ECOSOI is still a small business. However, we meet the criteria of raw materials, sustainable development, environmental protection and follow the trend of the international market."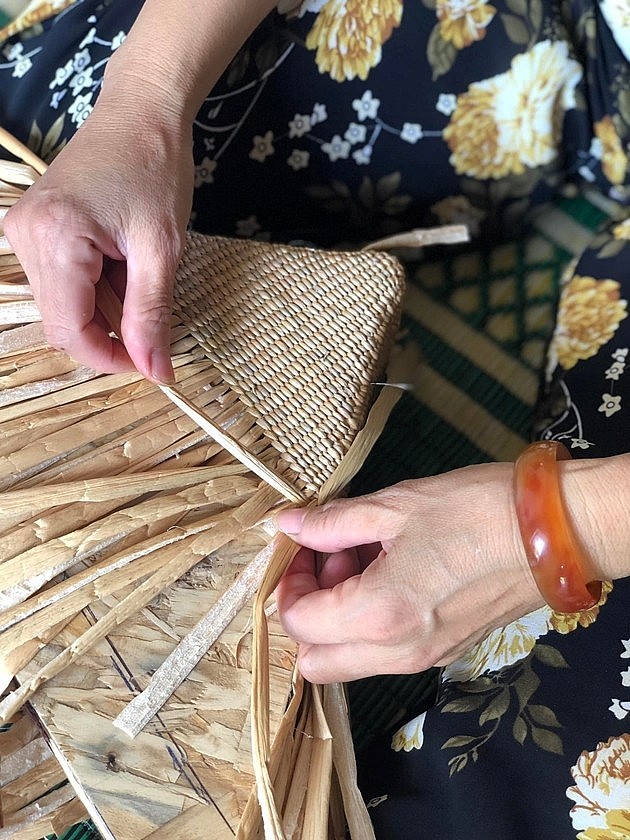 Producing fashion from natural fibers creates green and environmentally friendly Vietnamese fashion products that are loved by Europeans.
Gwand Sustainable Festival 2022 is also an opportunity for Vietnamese brands to meet and connect with consumers, businesses and media in the European market.
It brings the beauty of traditional culture as well as the "green" and "sustainable" message through each product to international friends. It also makes a mark for Vietnamese green fashion in the world market.