Vietnam Develops Juvenile Justice System
The rights of minors who violate the law are sensitive issues, always at risk of being violated. Vietnam is developing a project on juvenile justice, creating a solid foundation for a separate and distinct juvenile justice system.
Legal support for minors
Juvenile justice act refers to all processes and procedures for dealing with violations of the law (both administrative and criminal) by people under the age of 18. This includes many stages from prevention, containment, education to administrative handling, criminal handling and community reintegration after they have fully served their punishment and educational measures.
According to current Vietnamese law, juveniles who violate the law will be handled and divided into 2 age groups suitable for personality development, and maturity. That is the age from 14 to under 16 years old, and from 16 to under 18 years old.
Regarding administrative responsibility, the Law on Handling of Administrative Violations stipulates that minors from 14 to under 16 years old who commit administrative violations shall only be subject to warning. Minors aged 16 or older who commit administrative violations may be subject to a warning or a fine, depending on the seriousness of their violations. The fine level is not more than half of the fine for adults. In addition, the measure of education at the commune level, or sending to a medical facility may be applied.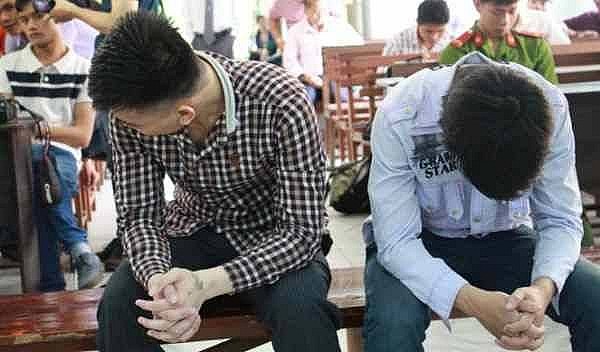 The handling of juvenile offenders is mainly aimed at educating and helping them correct their mistakes, develop and become useful citizens for society.
Regarding criminal responsibility, according to the 2015 Criminal Code, juveniles aged 14 to under 16 who commit crimes only have to bear criminal liability when committing serious crimes. The exemption from criminal responsibility for children is implemented in accordance with general regulations.
The provisions of Vietnamese law promote education, help juvenile offenders to correct their mistakes and develop into useful citizens for society as the main purpose. Holding juveniles accountable for their actions is aimed at making them deeply aware that their criminal behavior violates the norms and rules of the state and society.
Building separate and distinct juvenile justice system
According to Assoc.Prof.Dr. Nguyen Hoa Binh, chief justice of the Supreme People's Court, the Government of Vietnam has made great strides in strengthening the juvenile justice system. There are many special provisions for juveniles, under the laws governing the administrative and criminal justice systems.
However, Vietnam does not have a comprehensive, specialized law to create a solid foundation for a separate and distinct juvenile justice system. Special treatment measures for minors (administrative and criminal) are still scattered across many laws and sub-laws, leading to challenges in effective enforcement.
The introduction of a new law to consolidate and replace all existing juvenile justice legislation would address this situation. Vietnam is also one of the countries participating in many international documents on children's rights, to gradually implement international commitments. Vietnam aims to meet the practical requirements of child protection in the country, in line with the general development trend and requirements of international integration. Researching and perfecting the juvenile justice act is therefore one of the tasks in the coming time.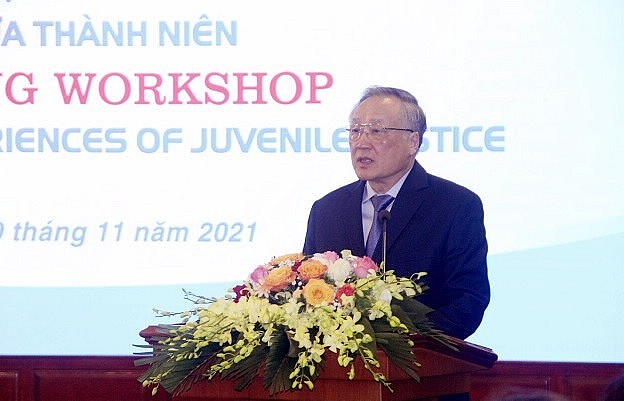 Assoc.Prof.Dr. Nguyen Hoa Binh, chief justice of the Supreme People's Court: The study and improvement of juvenile justice legislation aims to gradually concretize international commitments on children's rights to which Vietnam participates.
Legal experts also said that the rights of minors who violate the law are sensitive issues, always at risk of being violated. Therefore, not only national law but also international law, with its regulations and recommendations, creates different conditions and procedures. This makes competent agencies and individuals to comply, and creates a solid basis for minors to protect their legitimate rights and interests.
The project on juvenile justice is therefore expected to lay a solid foundation for a separate and differentiated juvenile justice system.
It is known that most countries in the world have a legal system for juveniles. This legal system varies from country to country. The juvenile justice act is expressed in two basic forms:
First, traditionally, many countries address the rights of juveniles in the justice system by providing a separate chapter dealing with juveniles in the Criminal Code. However, this approach is inefficient, because it only makes minor modifications to systems and processes designed primarily for adults.
Second, countries that enacted a comprehensive juvenile justice act have made the most progress in strengthening juvenile justice systems (22 countries and territories). It is known that most recently, France has promulgated the penal code for minors effective from September 30, 2021.
The Supreme People's Court is assigned to be in charge of 14 laws and ordinances, including the formulation of the law regulating juvenile justice.
The law will provide a more unified legal framework for the juvenile justice system, by consolidating and strengthening regulations scattered across many laws; ensure a more inclusive and professional approach to the education and supervision of juvenile offenders, who are subject to non-custodial measures; strengthen cooperation and improve the effectiveness of handling measures against juveniles.