Vietnam Establishes Friendship Society With Bangladesh
The establishment of the Bangladesh-Vietnam Friendship Society (BVFS) is a milestone in the bilateral relations, contributing to cooperation and friendship between the two countries, and their people-to-people diplomacy in particular.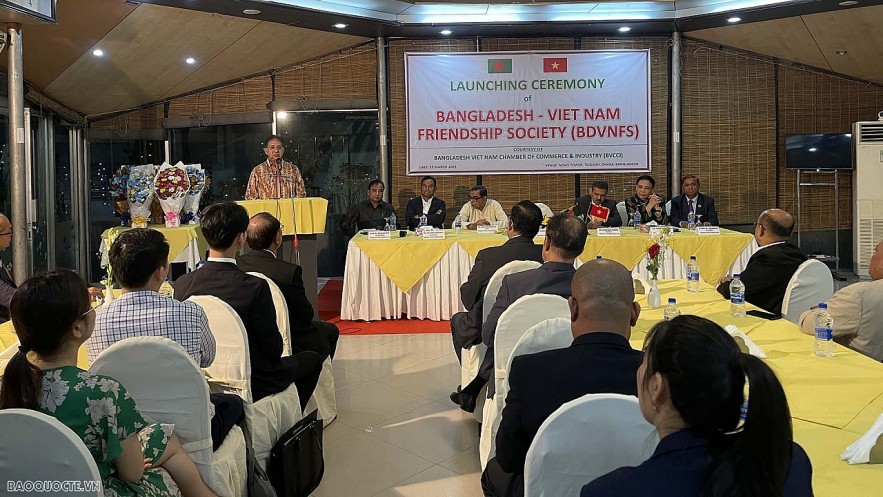 BVFS President Shamsher M. Chowdhury speaks at the launching ceremony. Photo: baoquocte.vn
The Bangladesh-Vietnam Friendship Society was officially established on March 13, staffed by former ambassadors of Bangladesh to Vietnam, members of the Bangladesh-Vietnam Chamber of Commerce and Industry, war veterans, intellectuals, journalists, writers and artists.
Ambassador Shamsher M. Chowdhury, BB, former Foreign Minister and former Ambassador of Bangladesh to Vietnam serves as BVFS President.
In his remarks, Shamsher M. Chowdhury stressed that the establishment of the association demonstrated the close ties between the two countries, as well as Bangladesh's efforts in promoting their solidarity.
Present at the launching ceremony, Secretary of Bangladesh's Ministry of Foreign Affairs, Ambassador Shabbir Ahmad Chowdhury reviewed major milestones in the Vietnam-Bangladesh relations over the past 50 years.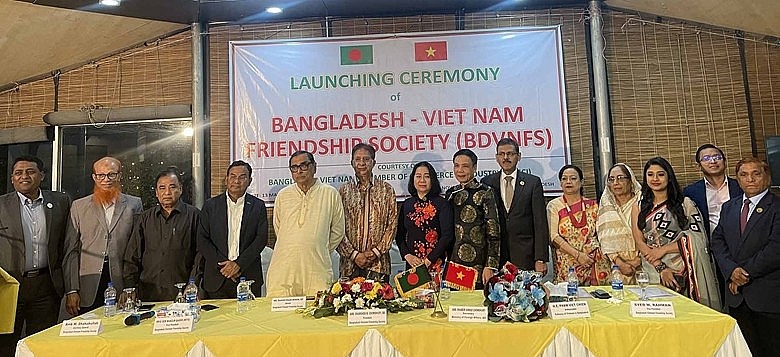 Delegates at the launching ceremony: Photo: Vietnamese Embassy in Bangladesh
Vietnam is one of the most dynamic countries in Asia, the official said, expressing his hope that with the engagement of the association, the relations between the two countries and their peoples in particular will grow more intensive and extensive.
Vietnamese Ambassador Pham Viet Chien emphasised that the formation of the association is meaningful to the Vietnam-Bangladesh relations as it celebrates the 50th anniversary of the bilateral diplomatic ties.
The diplomat noted his hope that the association will organise activities bringing peoples of the two countries together, and helping promote Vietnam's land, people, culture and achievements among Bangladeshi people.
On this occasion, President of the Viet Nam Union of Friendship Organisations (VUFO) Ambassador Nguyen Phuong Nga sent a letter of congratulations to the association.
In the letter, Nga said its establishment has contributed to cooperation and friendship as well as people-to-people diplomacy between the two countries, and expressed her hope for fruitful cooperation with the association in people-to-people diplomacy. /.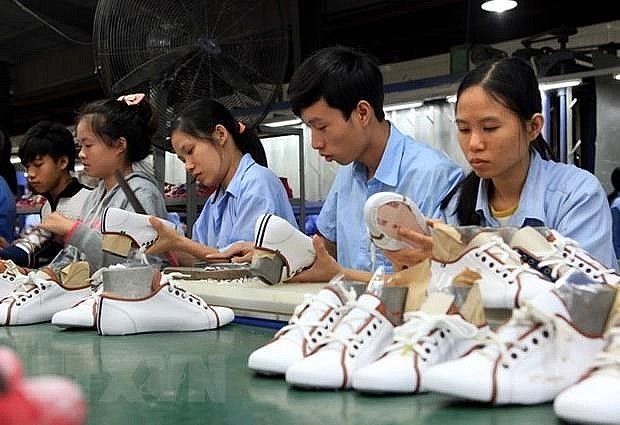 Bangladesh is currently Vietnam's second largest trading partner in South Asia. Photo: VNA
Bangladesh is currently Vietnam's second largest trading partner in South Asia. Trade between the countries nearly quadrupled within a decade from about $350 million in 2012 to about $1.47 billion in 2022, aiming for $2 billion set by the senior leaders of the two countries in 2018.
The traditional friendship between the countries has been continuously consolidated, developed and deepened across all channels of the party, state, parliament and people-to-people exchange.
Many bilateral agreements have been signed and a range of cooperation mechanisms formed in different fields like trade, industry, agriculture, fishery, animal husbandry, and science-technology.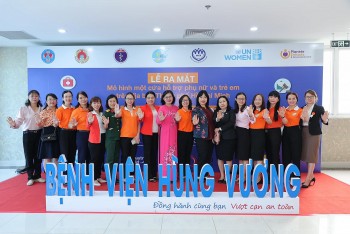 Viet's Home
What is the one-stop centre for women and children experiencing violence?