Vietnam facilitates Indian investments: official
Vietnam always welcomes and creates optimal conditions for Indian firms to invest in such spheres as processing, manufacturing and auto support industries, along with IT, renewable energy, high-tech agriculture, health care and infrastructure.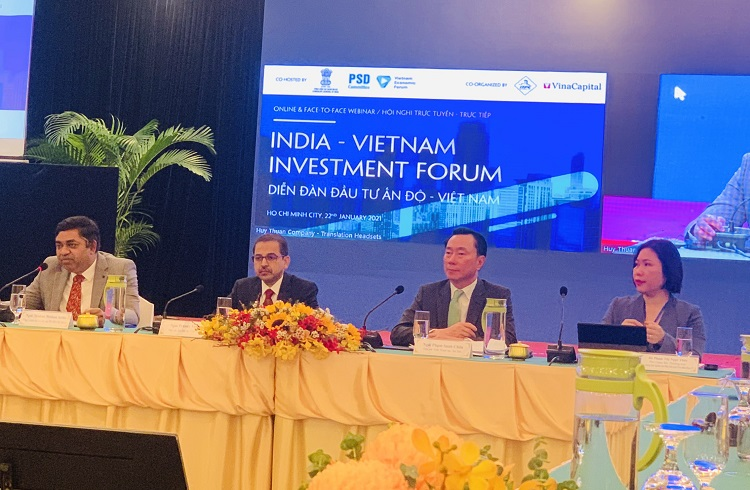 The India-Vietnam Investment Forum was held online on January 22. Photo: VNA
Vietnam always welcomes and creates optimal conditions for Indian firms to invest in such spheres as processing, manufacturing and auto support industries, along with IT, renewable energy, high-tech agriculture, health care and infrastructure, a Vietnamese official has said.
Speaking at the India-Vietnam Investment Forum held online on January 22, Deputy Minister of Planning and Investment Tran Duy Dong stressed the need for both sides to step up investment promotion and connectivity, both online and in-person.
The ministry commits to working together with Vietnamese ministries, sectors, and localities to support Indian enterprises for win-win cooperation, thus helping to lift the Vietnam-India comprehensive strategic partnership to new heights, he was cited by Vietnam Plus as saying.
At the meeting, the two sides shared the view that garment, food processing, pharmaceuticals, information technology (IT), construction materials, and renewable energy are fields of potential where businesses from Vietnam and India can bolster investment in the time to come.
Don Lam, deputy head of the Private Economic Development Research Board and CEO of VinaCapital, said Vietnam's private sector continues to expand despite the COVID-19 pandemic. Nearly 135,000 new enterprises with combined capital of 2.2 quadrillion VND (95 billion USD) were set up last year, a 29 percent increase in registered capital compared to 2019.
Vietnamese businesses, both large and small, are ready for economic recovery and development, he said, adding that trading with India is of interest to many of them.
Vietnam's imports from India rose from 2.7 billion USD in 2016 to over 4.5 billion USD in 2019, while the former's exports to the latter increased from 2.6 billion USD to 6.7 billion USD in the period.
"The strategic relationship between the two countries does not stop at trade," Lam said. "Indian companies consider Vietnam an attractive destination for their investments in the fields of oil and gas, steel, minerals, tea, sugar, and IT training, as well as a place for the transhipment of goods in Southeast Asia."
According to Indian Ambassador to Vietnam Pranay Verma, Vietnam's investment in India now stands at 30 million USD, while Indian companies are investing 900 million USD in the Southeast Asian nation.
He suggested further cooperation in food processing, IT, and tourism.
Vietnamese Ambassador to India Pham Sanh Chau said that with a population of over 1.4 billion, India is a market of great potential for Vietnamese enterprises. He also proposed the two countries' businesses invest in garments, food processing, IT, and high-quality human resources training.
Vietnam - potential market for India pharmaceuticals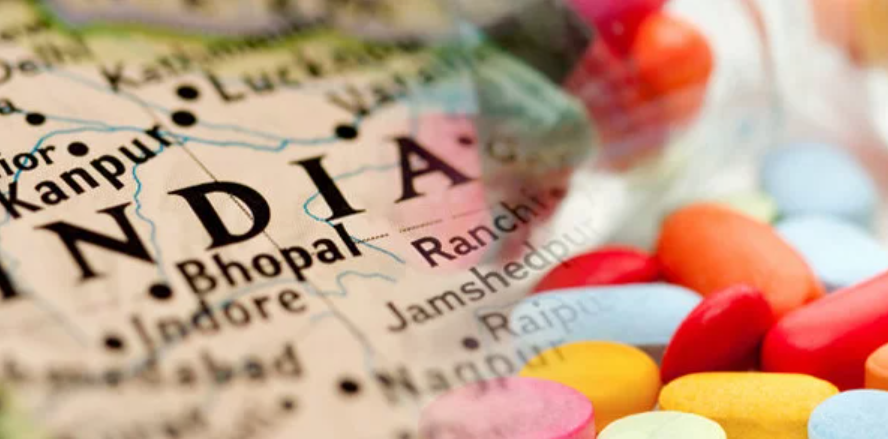 India - "the Pharma of the World". Photo: Embassy of India, Dublin
Vietnam is currently among top 25 destinations for Indian pharmaceutical products, according to Hanoi Times.
The US$7-billion pharmaceutical market of Vietnam is a promising consumer of India which is known as the "Pharmacy of the World".
Vietnam's pharmaceuticals demand is expected to grow 8 percent annually till 2024.
While Vietnamese drug manufacturers are able to meet half of their domestic demand, they depend on imports for approximately 60 percent of pharmaceutical end products, 90 percent of active pharmaceutical ingredients and most of the raw materials for the production of pharmaceuticals.
India is the largest producer of generic drugs, supplying more than 60 percent of global demand for various vaccines. Over 80 percent of the antiretroviral drugs used globally to combat HIV-AIDS are manufactured by Indian pharmaceutical firms.
The total size of the industry was estimated at around US$43 billion in 2019-2020 and is likely to reach US$55 billion in 2022.
India has the advantage of a large raw material base, skilled workforce and increasing investment in research and development, that has enabled India to become a manufacturer of world-class medicines for its domestic consumption as well as overseas market.
Touching upon the importance of the pharmaceutical sector in trade and healthcare partnership between India and Vietnam, Ambassador Pranay Verma urged businesses and all other stakeholders on both sides to explore new opportunities for promoting engagement in pharmaceutical sector.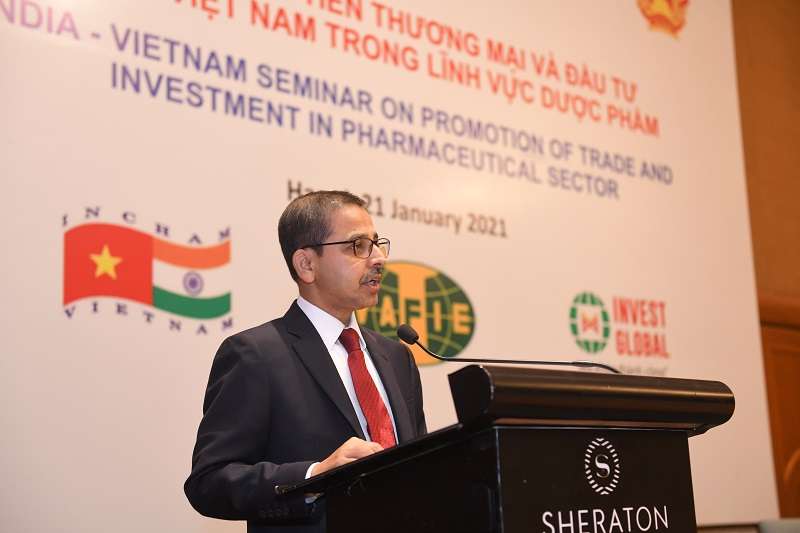 India's Ambassador to Vietnam Pranay Verma. Photo: Embassy of India in Hanoi
Speaking at "India-Vietnam Seminar on Promotion of Trade and Investment in Pharmaceutical Sector" held in Hanoi on January 21, the ambassador pointed out several reasons for the promising cooperation.
Pharmaceuticals is a sector which occupies an important place in the bilateral trade relations between India and Vietnam.
Vietnam is a key consumer of Indian pharmaceuticals with an annual trade worth US$ 225 million. Vietnam is currently among top 25 destinations for Indian pharmaceutical products.
Notably, Pranay Verma laid stress on the cooperation that has been duly recognized the "India-Vietnam Joint Vision for Peace, Prosperity and People" adopted by the Prime Ministers of India and Vietnam on 21 December 2020.
Their Joint Vision identifies deepening cooperation between the two countries in targeted areas including holistic healthcare, vaccines and pharmaceuticals as important elements of our future partnership over the coming years.
In addition, two countries remained engaged in augmenting their healthcare responses to the pandemic.
The third reason is the low-price and high-quality drugs and vaccines that India supplies to both developing and developed economies across the world.
India's cheap and quality medicines have been particularly helpful for developing countries in meeting more effectively the burden of healthcare.
In fact, India's pharmaceutical capabilities are not just for India, it is for the entire humanity to benefit from, he noted.
The ambassador also underlined India's globally acknowledged capabilities as a producer of high-quality, low-cost medicines and vaccines as the fourth reason. India's engagement was fully demonstrated during the COVID-19 pandemic as India became a major provider of pharmaceuticals to more than 150 countries.
He also highlighted India's launch of the largest ever vaccination drive in the human history on January 16, 2021 to fight the COVID-19 pandemic with two "Made in India" vaccines.
In the first phase, 300 million high-priority people – which include sanitation and healthcare workers, elders, people with serious illnesses – who are particularly vulnerable to the pandemic are being given the vaccine shots.
The fifth reason is the engagement in pharmaceutical sector with Vietnam has remained at the forefront of the bilateral trade relations.
Many hospitals, doctors and people in Vietnam have shown their faith in Indian drugs and vaccines which are life-saving and so affordable.
"We should help nurture these supply lines, which are really the lifelines for those who need them; not stymie them with regulatory or procedural obstacles," the ambassador stated.
The last but not least is Vietnam's supportive policies in local manufacturing of drugs and medicines and in attracting investment in its pharma sector.
The ambassador believed that various Free Trade Agreements that Vietnam has signed will encourage its pharma companies to become more quality-oriented and competitive, to be the part of the global pharma supply chain.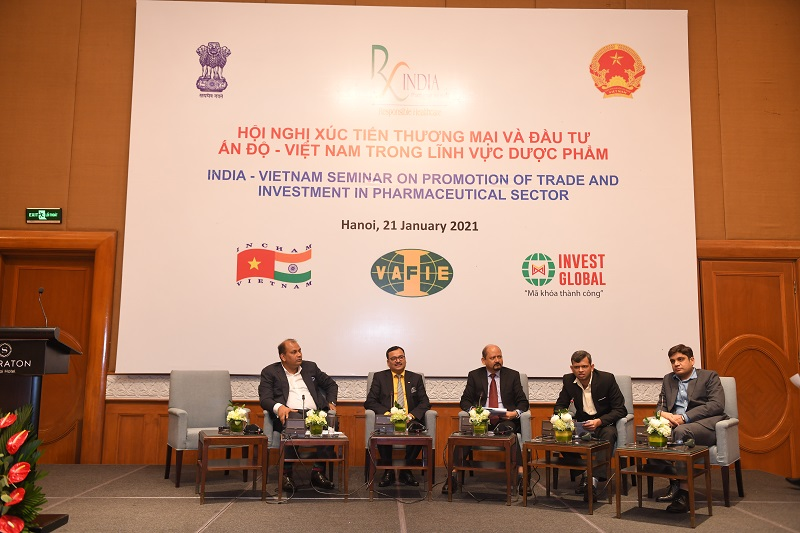 Penalists at the seminar. Photo: Embassy of India in Hanoi
At the seminar held by the Embassy of India in Hanoi in association with the International Investment Promotion Alliance (INVEST-GLOBAL), Vietnam Association of Foreign Invested Enterprise (VAFIE) and Indian Business Chamber (INCHAM), participants talked of the importance to take advantage of policies and incentives offered in India and Vietnam.
Views were expressed by the participants on the need for greater Indian investment in pharma sector in Vietnam and the need to enhance awareness in Vietnam of India's strength as the leading manufacturer of pharmaceuticals.
In their remarks, Prof. Nguyen Mai from VAFIE as well as Dr. Doan Duy Khuong from the Vietnam Chamber of Commerce and Industry (VCCI) emphasized the need to enhance the presence of Indian pharmaceutical companies in Vietnam, particularly through investment.
Representatives from Ministry of Finance as well as Ministry of Health provided details of incentives for investment in health sector, particularly high-tech projects, offered by Vietnam and upcoming new circulars that would further facilitate trade in pharmaceutical products for Vietnam.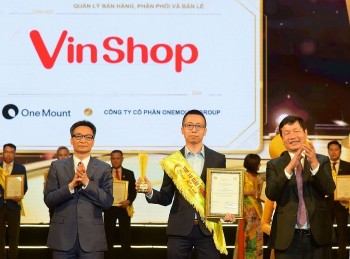 Viet's Home
The One Mount Group was recently been honored by Google as the industry's best practice in digitally transforming logistics and supply chains in 2021 at the Google Cloud Customer Award. This is also the only business in Southeast Asia to receive this award.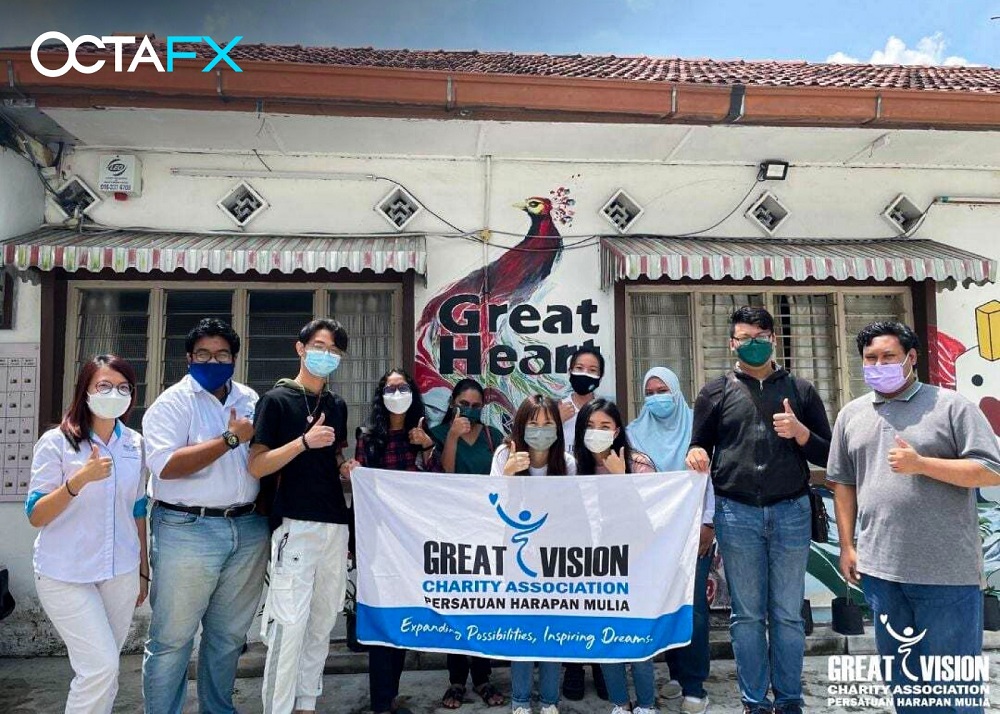 Economy
The global broker OctaFX and Great Vision Charity Association, a sister non-government organisation of Great Heart, partnered during this Ramadan to provide twelve-month allowances to six students pursuing different degrees in Malaysian universities.
July 01, 2022 | 18:20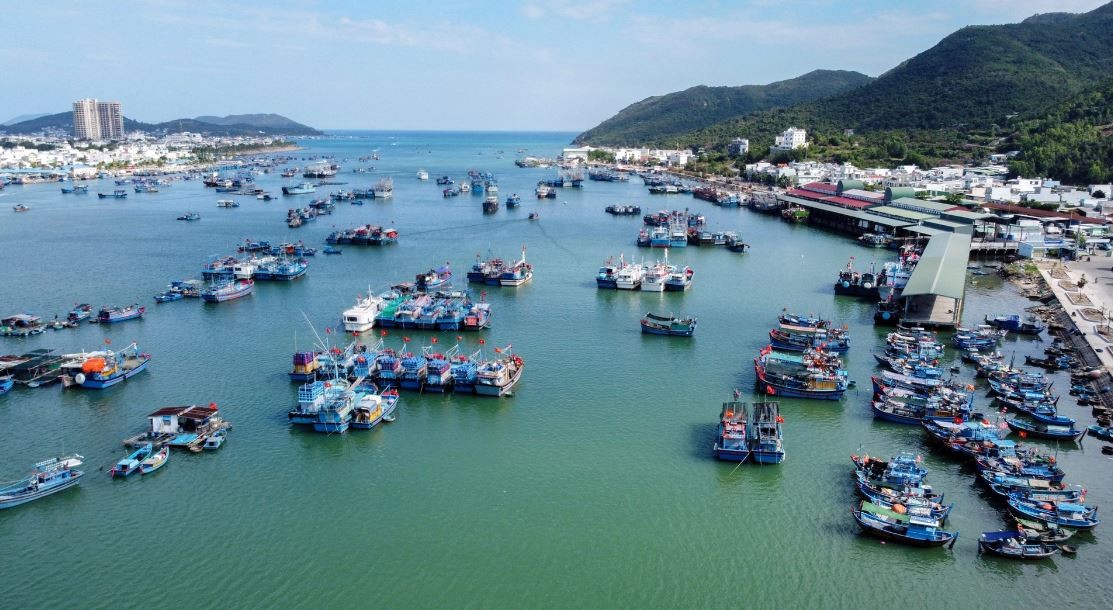 Economy
GDP growth quickened to 7.72% in the quarter ended June, beating the government's 6%-6.5% target.
July 01, 2022 | 17:12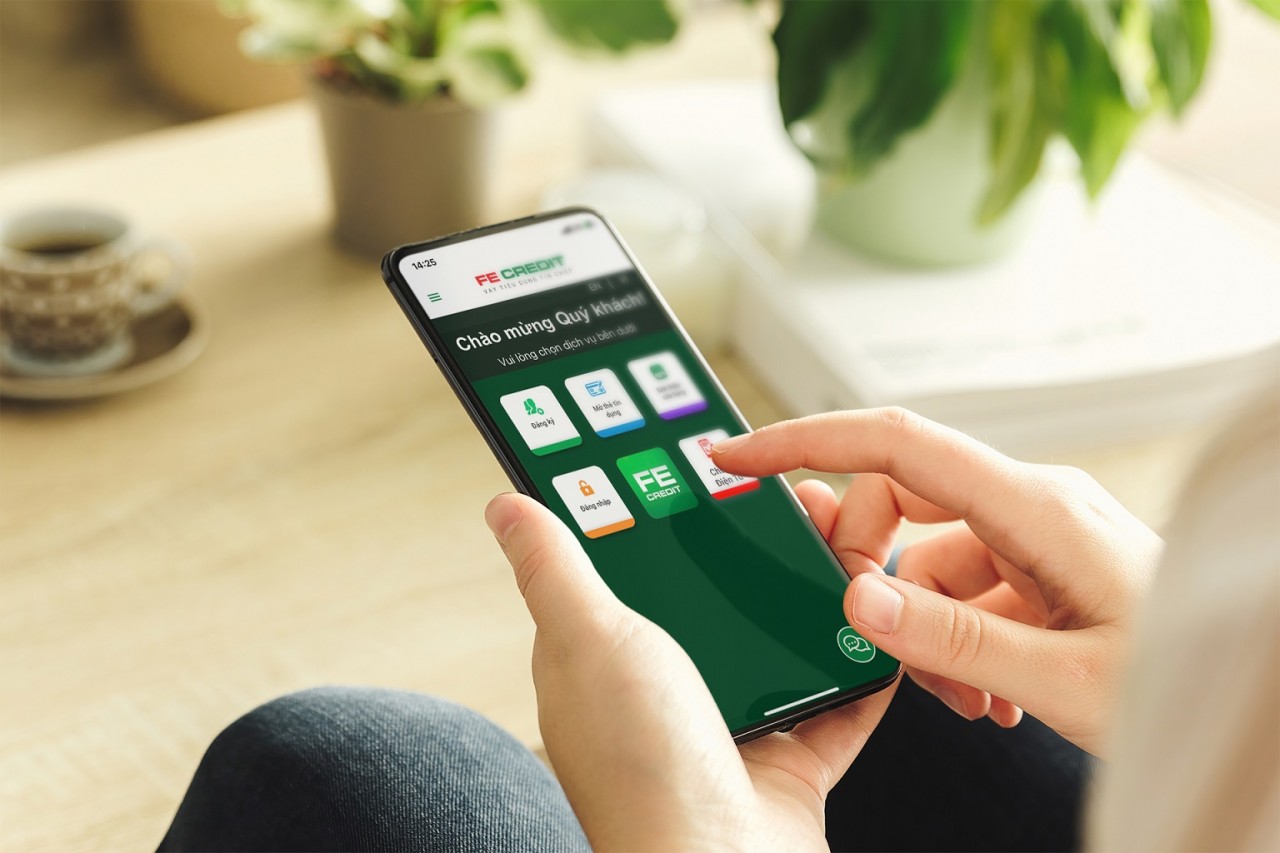 Economy
Besides official loan applications that operate openly and transparently, there have been many lending apps that turned out to be a form of black credit with cut-throat interest rates, which have unintended consequences and threaten social security.
July 01, 2022 | 16:14