Indian community holds traditional festival in Ho Chi Minh city
The Consulate General of India in HCMC on January 17 held Thai Pongal Festival 2021 – India's traditional cultural festival, in cooperation with the Indian Business Chamber.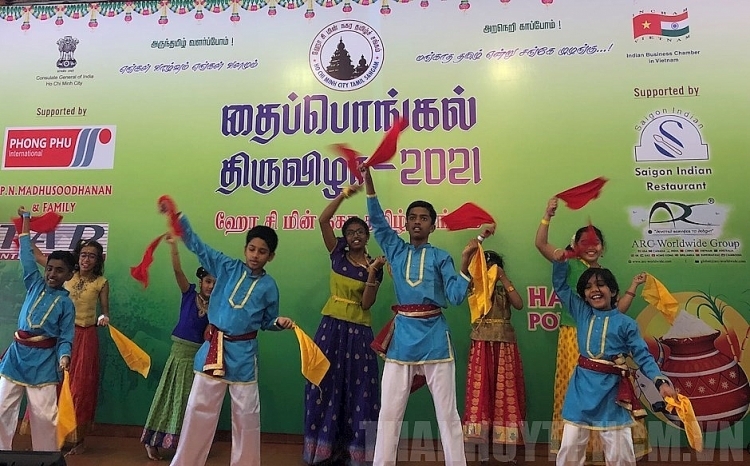 Opening dance performed by Indian children living in Ho Chi Minh City (Photo: Thoi Dai)
The festival was attended by Consul General of India in Ho Chi Minh city (HCMC) Madan Mohan Sethi and his wife, Chairman of the Indian Business Chamber in Vietnam Mohan Ramesh Anand, Permanent Deputy Secretary of District 1 Party Committee Hoang Thi To Nga, Chairperson of HUFO Vuong Duc Hoang Quan, Vice President of HCMC's Vietnam-India Friendship Association Ho Thi Trinh Anh, together with a large number of Indian and Vietnamese attendants.
Speaking at the opening ceremony, Consul General of India in Ho Chi Minh city (HCMC) Madan Mohan Sethi said "The Thai Pongal Festival is an important festival of farmers in southern India and northern Sri Lanka. The festival, welcomely celebrated in every part of India, is also called Bihu and Makar Sakranti".
The Thai Pongal Festival, held annually at the beginning of spring, is the harvest ceremony celebrated as a token of gratitude to the Solar Deity for granting them a fruitful crop, as well as happiness and prosperity.
https://thoidai.com.vn/cong-dong-nguoi-an-do-tai-tphcm-to-chuc-le-hoi-thu-hoach-thai-pongal-festival-2021-129130.html?fbclid=IwAR1bXbNZv9EqgPHuz6FfzZxdMdgvof3S0KZeaCAeRxykrsmgtB2gXzC93CA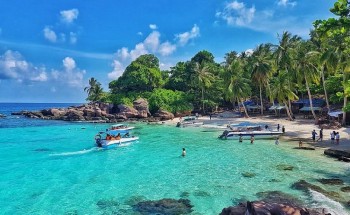 National
Vietnam News Today (Jan. 18): Vietnam confirms 21,691 new local Covid-19 cases; Logo marking 30 years of Vietnam-RoK diplomatic ties unveiled; Phu Quoc represents golden hope for Vietnamese tourism rebound; Int'l searches on Vietnam tourism reopening on the rise.