Vietnam-Germany Labour Cooperation Marks 35th Anniversary
The Overseas Vietnamese Association in Wilthen - Bautzen and surrounding areas in Germany held a get-together on the occasion of the 35th anniversary of Vietnam - Germany labour cooperation.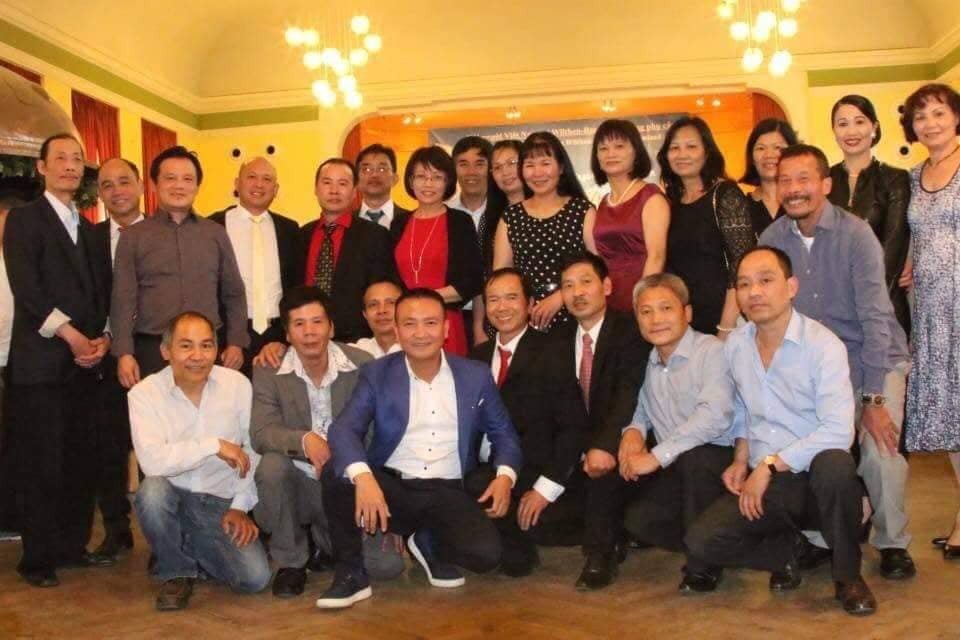 Vietnamese people who travelled to Germany in the labour cooperation programme 35 years ago. Photo: Overseas Vietnamese Association in Wilthen - Bautzen
More than 120 Vietnamese people from many parts of Germany, who travelled to the country in the labour cooperation programme, were present at the get-together to celebrate the 35th anniversary of Vietnam - Germany labour cooperation.
Unlike the previous meetings, this year's reunion is not only an opportunity to review the memories, hard days, events and efforts to rise up in the first days of arriving in Germany, but also the members shared and encouraged each other after the difficulties and losses caused by the Covid-19 epidemic that lasted for more than two years.
President of the Overseas Vietnamese Association in Wilthen - Bautzen Dao Ngoc Xuyen said that through many ups and downs in history, the association has promoted the tradition of solidarity and mutual support.
At present, Vietnamese labourers who travelled to Germany 35 years ago have settled down, and their children and grandchildren have also grown up and contributed to the German society, added Xuyen.
Also at the meeting, on behalf of the workers, Nguyen Trong Bui, leader of interpreter team, recalled their first day arrived in Germany. "Each of us has special circumstances, away from home, away from family and loved ones, carrying endless nostalgia, that's why each of us have the desire to change our lives, to work hard and help the homeland and relatives back home.
Besides, living in a new environment has given us experience to grown and changed a lot in our lives, thinking and acting at work to get the success we are today," Bui shared.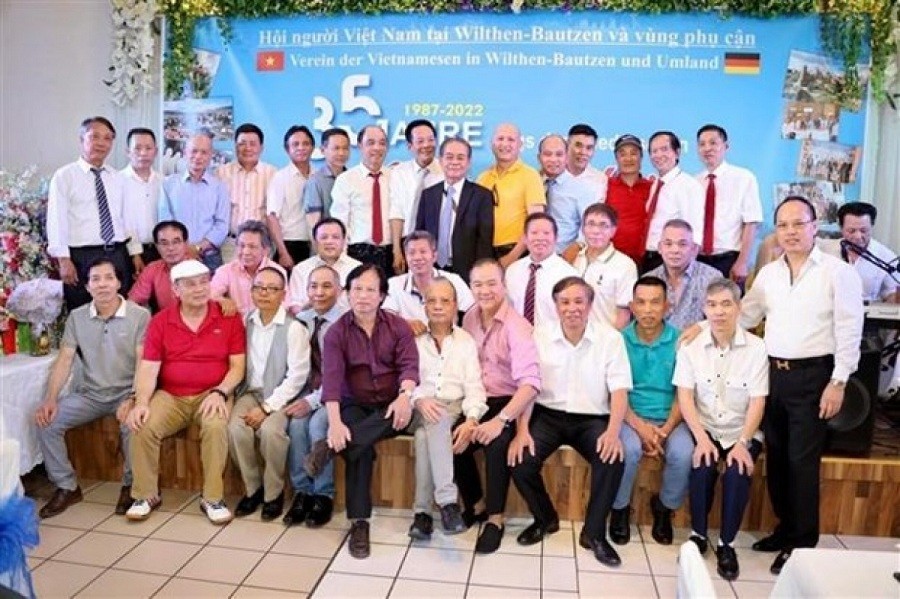 At the event. Photo: VNA
Wolfgang Bock, an administrative law expert who participated in and learned about the labour cooperation agreement between Vietnam and German, shared his experience in helping Vietnamese labourers stay in Germany legally 35 years ago.
"All of you sitting here are people who have gone to labor cooperation, which is an affection, attachment and cooperation between the two countries. Seeing you here again today, we are delighted to affirm that," said Wolfgang.
As a lawyer working in Berlin, but with affection and the desire to cultivate the Vietnam-Germany friendship, Wolfgang is always interested in helping Vietnamese people who wish to continue to study and study. live and work legally in Germany to fulfill their wishes.
Based on his legal knowledge, he fought with the Wilthen-Bautzen Department of Foreign Affairs, a large industrial area with the largest number of Vietnamese living in Germany, so that the workers of that day could stay in the country legally.
September 23, 2020 marks an important milestone in Vietnam-Germany relations, as the two countries celebrate the 45th anniversary of bilateral diplomatic ties in the context of their strategic partnership having constantly grown in a positive, extensive, effective and comprehensive manner.
In October 2011, Vietnam and Germany officially upgraded their relationship to a strategic partnership, creating a new impulse to promote substantive cooperation between the two sides.
Germany is the largest trade partner of Vietnam in the EU and Vietnam is the leading partner of Germany in Southeast Asia.
By the end of 2021, Germany had a total of 415 effective FDI projects worth USD 2.29 billion in Vietnam, with the biggest being a USD-190-million solar project in Thanh Hoa province.
In addition, bilateral collaboration in culture and education-training has been growing consistently. Over recent years, cultural and artistic exchanges between the two countries have taken place in a vibrant fashion. Germany has supported Vietnam in implementing a number of projects on conservation and restoration of cultural heritages in the ancient capital of Hue, as well as in archaeological research.
With regards to education-training, there are over 300 Vietnamese postgraduates receiving research scholarships in Germany, and more than 7,000 Vietnamese students are studying at German universities. Moreover, since 1993, through the German World University Service (WUS), the Hessian State Ministry for Science and the Arts has granted about 200 scholarships annually to students with excellent academic results at some colleges and universities in Vietnam.
There are about 200,000 Vietnamese community living in Germany.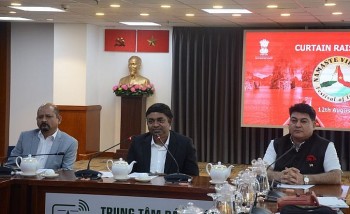 Handbook
The First Namaste Vietnam Fest will be held to mark 75 years of Indian Independence and the 50th anniversary of the establishment of Vietnam-India diplomatic ties (1972 – 2022).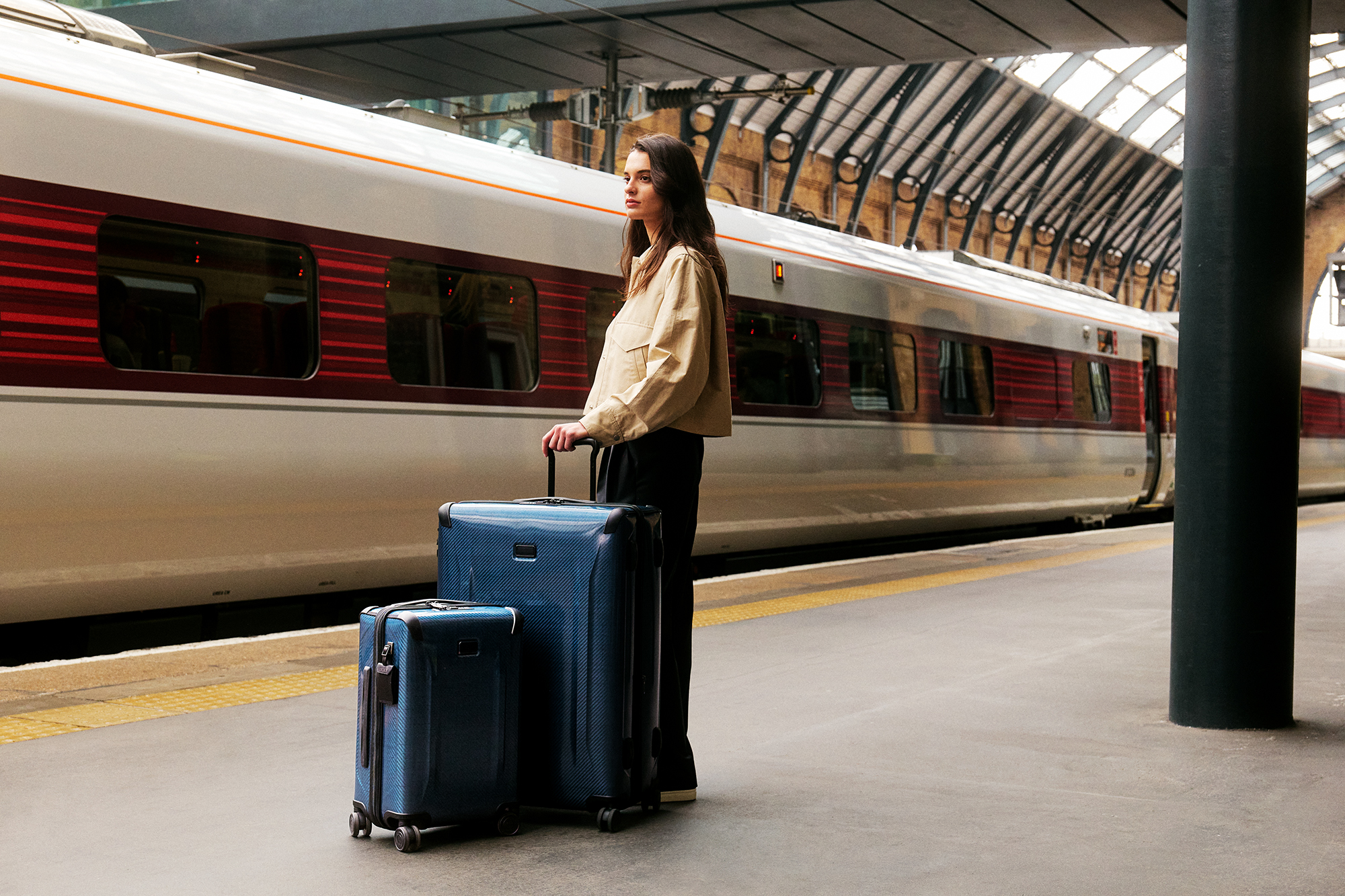 Economy
For Fall 2022, TUMI explores the concept of "Future Earth." Looking towards the new world, TUMI reexamined its innovations to help better every journey – and the planet.
August 10, 2022 | 10:00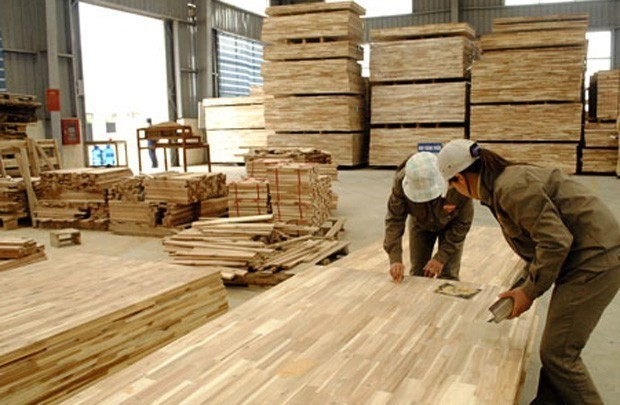 Economy
The US Department of Commerce (DOC) has announced the extension of the deadline for issuing its final conclusion on a trade remedy duty evasion investigation into hardwood plywood imported from Vietnam, according to the Ministry of Industry and Trade (MoIT).
August 10, 2022 | 08:19