Vietnamese Young Talent In Germany Shows Affection With Homeland's Music
Although being born and raised in Germany, Ngoc Thao always has a special affection for her homeland, Vietnamese language and Vietnamese music.
Recently, a girl named Ngoc Thao made a strong impression at The Voice Kids 2022 contest in Germany. The famous TV show broadcast on SAT 1 channel featured a charming appearance by a young Vietnamese-born talent with a sweet voice in the tune of Disney's Frozen II soundtrack.
Ngoc Thao's performance completely convinced the four judges and received enthusiastic cheers from the German audience. After that, the Vietnamese girl excellently passed three rounds and entered the Top 20. She surpassed more than 2,000 contestants.
Ngoc Thao attended The Voice Kids of German. Photo: baoquocte.vn.
The pride of the community
Ngoc Thao is the pride of her family as well as Vietnamese community in Germany. Although being 11 years old, she possesses an emotional voice and good vocal skills.
Ngoc Thao's father came from Bac Giang Province (Vietnam) and her mother came from Quang Binh Province (Vietnam). Since her early age, she grew up in folk songs and mantras filled with love for her motherland.
At the age of five, Ngoc Thao and her brother learnt by heart the Vietnamese alphabet to memorize and to practice singing Vietnamese songs fluently.
At the age of six, she was already a celebrated talent in Germany and was invited to perform in community programs in Germany with the songs named Father's Love, Mother's Heart. She thrilled all listeners with excellent performances and received the praise and love of the expats.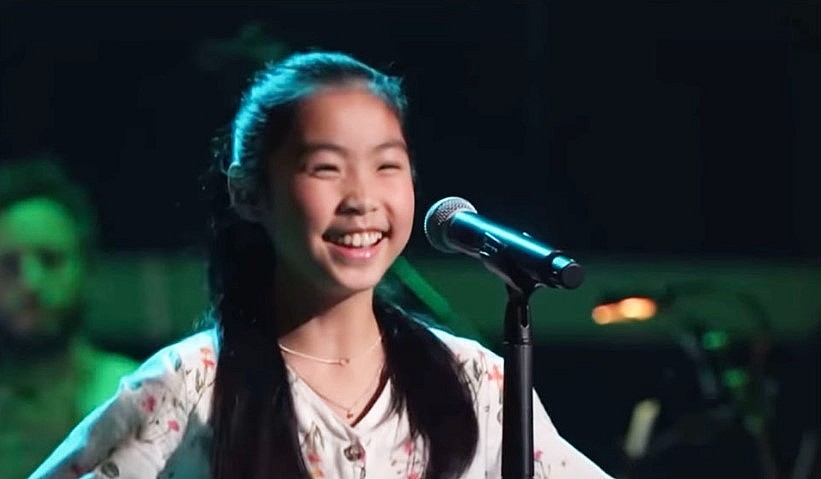 Photo: 24h.com.vn.
Realizing the child's talent and passion for music, his family wholeheartedly supported and created favorable conditions for her to develop. After participating in the talent program named The Voice Kids, she caught the eyes of organizers and conquered the hearts of millions of viewers.
Mr. Ngoc Hue - Ngoc Thao's father expressed his pride when his hardworking daughter passed five difficult exams to enter the young talent class of the famous KH Musikschule theater in Berlin. He said that Ngoc Thao would receive professional musical training here until the age of 18.
"Proud to be Vietnamese"
This is the saying that Ngoc Thao loves and often sings and shares to express the heart of the second generation of Vietnamese in Germany. Currently, Ngoc Thao and her family have always remembered the root and traditional values ​​in music. She is often fostered by her family's love for her homeland and Vietnamese culture.
Over the years, Ngoc Thao has brought her voice to many places around Europe. She has also participated in activities of Vietnamese associations. The Vietnamese-born girl always has a special affection for her homeland's music.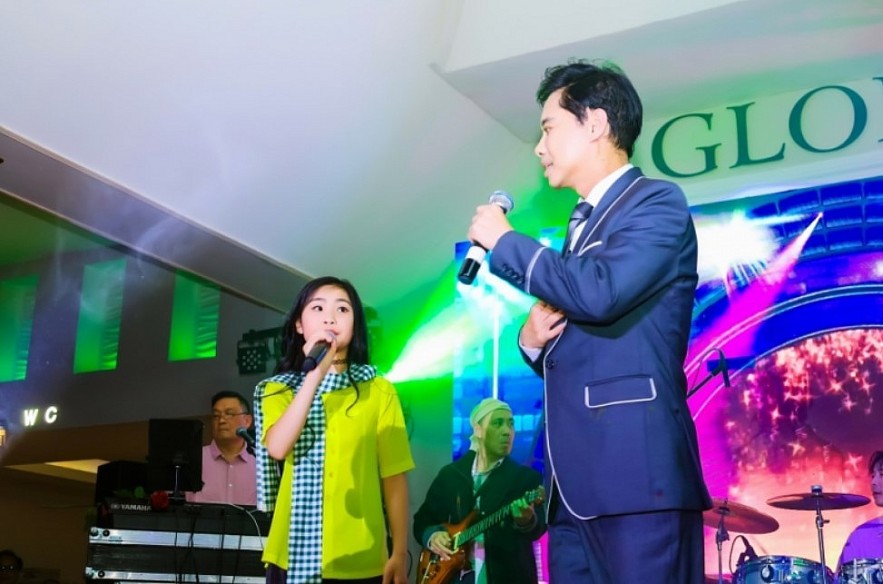 Ngoc Thao and Ngoc Son Singer. Photo: baodansinh.vn.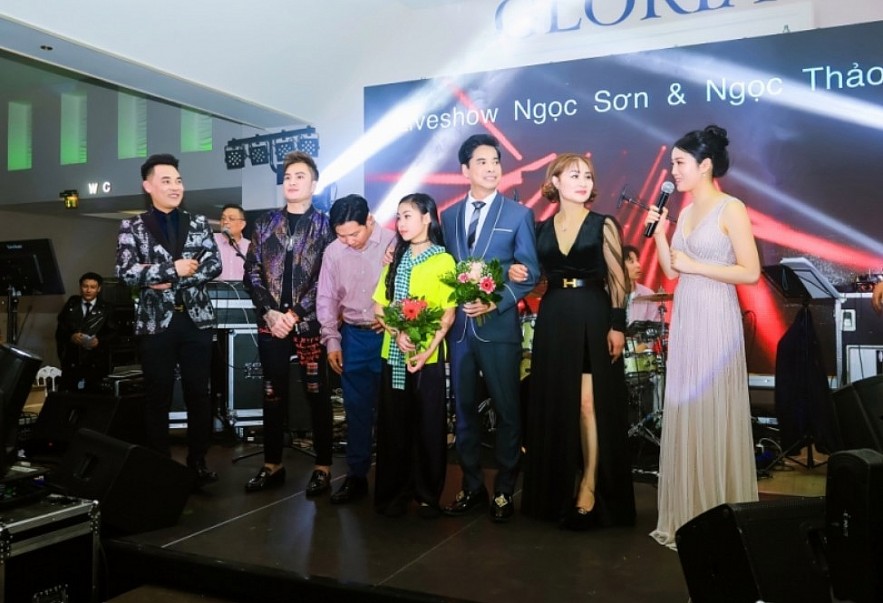 Photo: baodansinh.vn.
With the song "Tinh cha" (Father's Love), Ngoc Thao has a very special affection because this is the Vietnamese song that she has practiced singing and acting passionately in her own room. Thanks to this song, she was motivated to learn and write Vietnamese until she mastered this one.
Last May, Ngoc Thao successfully held the first live show in her career. The performance of Vietnamese young talent in Berlin was warmly received by the Vietnamese community.
Ngoc Thao and her family were very happy when the performance was honored to be attended by the Vietnamese Ambassador to Germany, Mr. Duc Vu Quang Minh and his wife, Ngoc Son singer - the author of the song "Father's Love". He is also Ngoc Thao's idol.
At the live show, Ngoc Son singer was especially impressed when he witnessed the young talent. Despite growing up far away, she always has the heart towards her homeland. Ngoc Son singer decided to accept Ngoc Thao as a student, and instructed the young girl to remember traditional values of Vietnamese people.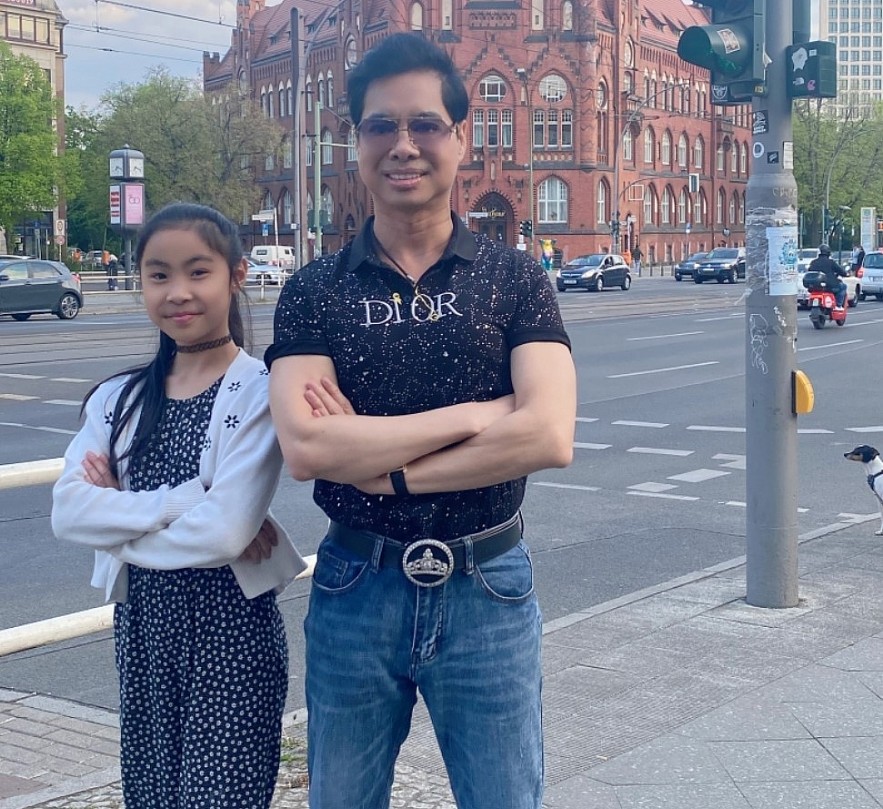 Ngoc Thao and Ngoc Son Singer. Photo: baodansinh.vn.
After attending the show, Ambassador Vu Quang Minh affirmed that the second generation of Vietnamese in Germany is proudly representing Vietnam with talents in different fields. They were successfully recognized and appreciated.
Ambassador Vu Quang Minh said that he and his wife were very happy and honored to attend the music night of the Vietnamese young talent, who brought a big surprise to The Voice Kids contest in Germany recently. She is able to sing perfectly German and Vietnamese, even singing Chau Van.
With love for the young Vietnamese talent, Ambassador Vu Quang Minh emphasized: "These are just the first successes on Ngoc Thao's challenging artistic path. Congratulations to the 11-year-old singer with the honor of being accepted into a prestigious German music school. I hope that she continues to try her best on the future artistic career path and becomes a source of pride and inspiration to young Vietnamese people".