Vietnam, Germany seek stronger economic ties
A virtual conference on economic cooperation between Vietnam and Germany was held under the sponsorship of Leipzig city, the Vietnamese Embassy in Germany, InvestRegion Leipzig, and Deutsch-Vietnamesisches Haus e.V.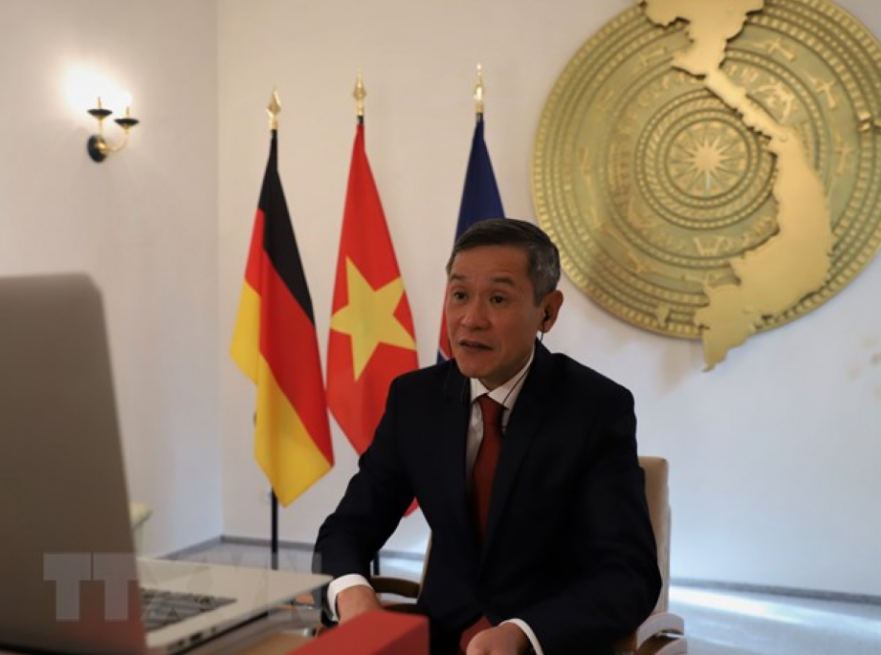 Vietnamese Ambassador to Germany Nguyen Minh Vu ( Photo: VNA)
Vietnam has risen to become Germany's largest trading partner in ASEAN and its fifth throughout Asia, while Germany remains the country's largest trading partner in the EU, with bilateral turnover reaching over EUR13 billion last year. The information was released at a recent seminar on economic development held virtually between both countries under the sponsorship and co-organization of the Leipzig city government of Sachsen state and the Vietnamese Embassy in Germany. They were joined by the development and investment agency InvestRegion Leipzig and the German-Vietnamese House Association, also known as Deutsch-Vietnamesisches Haus eV.
Upon addressing the event attended by over 120 delegates, Vietnamese Ambassador to Germany Nguyen Minh Vu emphasized that the participation of a large number of German and Vietnamese firms is a testament to their keen interest and desire to promote trade and investment co-operation. Whilst the nation is keen to promote ties with Germany in general, it is also seeking strong links with the city of Leipzig.
At the virtual conference on economic cooperation between Vietnam and Germany (Photo: VNA)
The Vietnamese Ambassador briefed participants on the country's outstanding socio-economic development in recent times, in which the nation is widely considered by investors to be a destination for shifting investment amid the novel coronavirus (COVID-19) pandemic. Not only does the country enjoy an abundance of human resources, and open and favorable investment mechanisms for foreign investors, it is also considered one of the largest open economies globally.
Vietnamese participation in many major trade agreements such as the European Union Vietnam Free Trade Agreement (EVFTA) and the Regional Comprehensive Economic Partnership (RCEP) will create favorable conditions in which German businesses can import goods and services produced locally. In addition, German goods will also have advantages when being exported to other ASEAN members, as well as large countries participating in the RCEP such as China, Japan, the Republic of Korea, Australia, and New Zealand, VOV quoted the Ambassador.
The local diplomat also noted his appreciation for the drastic changes occurring in Leipzig, with stringent socio-economic development strategies helping to develop it into one of the economic pillars of the central metropolitan area of Germany. Indeed, the city now features a developed economy, industry, strong infrastructure, along with science and technology, all of which are ideal incubators for startups.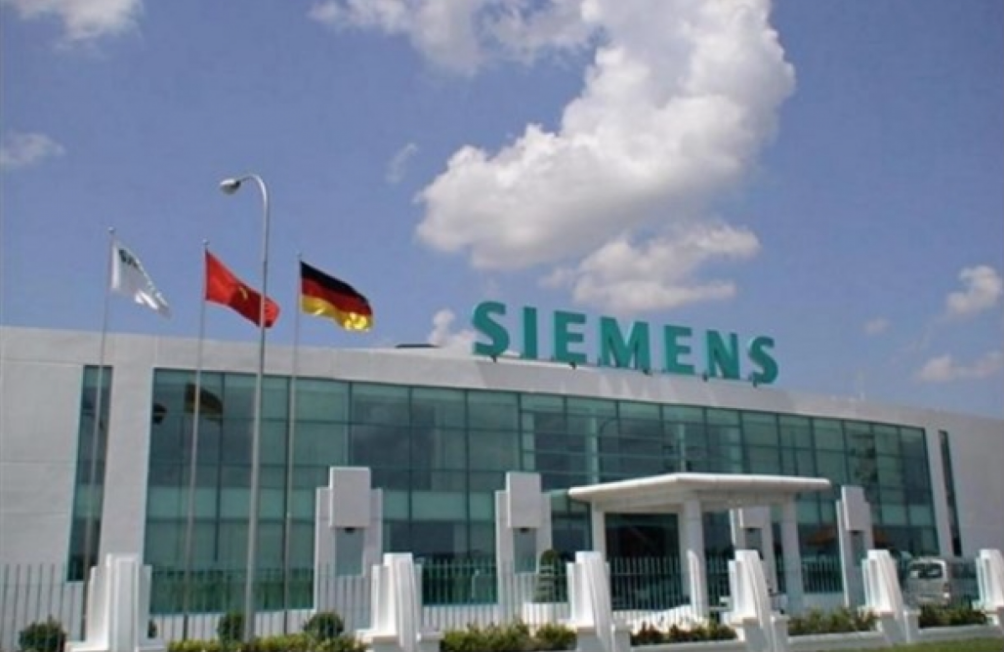 Siemens is one of Germany's best-known brands and is represented in 190 countries globally, including Vietnam. (Photo: VOV)
He believes that through the seminar firms from both sides can develop practical and mutually beneficial co-operation ties in order to make the most of the opportunities brought by their fruitful partnership.
Meanwhile, Mayor of Leipzig city Burkhard Jung said he rejoiced at the sound relations between Leipzig and Ho Chi Minh City and Vietnam as a whole in recent years, hoping the EVFTA will strengthen the ties between the two sides. Leipzig is the first German city to open a representative office in Vietnam. It has a wide range of cooperative activities across economic, cultural, and social aspects with Vietnam, and is housing a 3,500-strong Vietnamese community, according to Vietnam Plus.
A round-table discussion was held within the conference, highlighting several issues that investors of both sides were interested in.
According to the Trade Promotion Agency of Leipzig, the online seminar had been specially designed for businesses that intend to enter the Vietnamese and German markets through sharing the experience of German firms in Ho Chi Minh City and central regions of the European nation.