In the morning on 26 March, Vietnam has recorded the total 148 infections of COVID-19, 17 of them recovered and discharged from hospitals, and no death was reported until now.
Almost new cases in Vietnam are repatriates returned from overseas. "Patient 142", male, is a 26-year-old international student in the United States, residing in Ho Chi Minh City. "Patient 143", female, 58 years old, is from South Africa, also resides in Ho Chi Minh City "Patient 144", male, 22 years old, resides in Ho Chi Minh City. "Patient 145", male, 34 years old, residing in Ho Chi Minh City, is a manicurist in the United States."Patient 146", female, 17 years old, comes from Nghe An province. "Patient 147", male, 19 years old, lives in Hanoi. He is an international student from England,. "Patient 148", 58 years old, is a French national from Hanoi.
Among the total patients in Vietnam, 3 patients are in very serious condition, actively treated at the National Hospital of Tropical Diseases. 26 patients were tested negative for the first time, 7 patients were tested negative for the second time with SARS-CoV-2.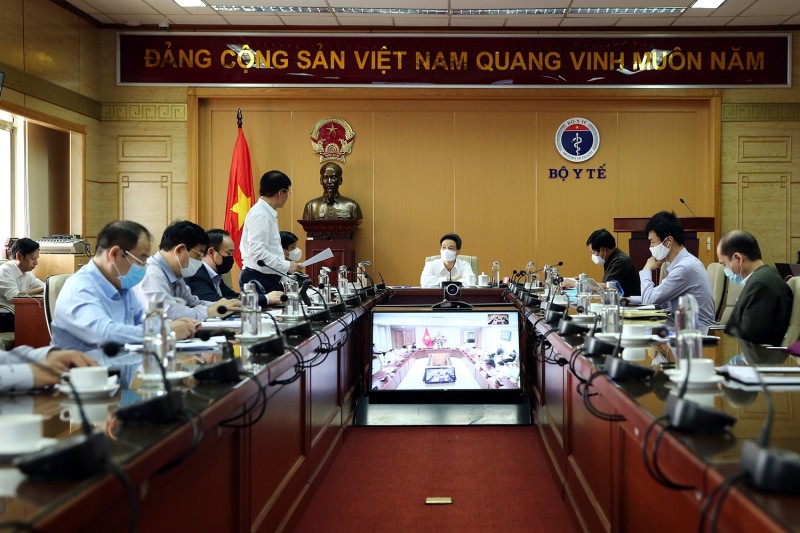 Deputy Prime Minister Vu Duc Dam - Head of the Steering Committee (Photo source: VGP).
Vietnamese government is taking more restrict measures to contain the disease outbreak. Notably, the Ministry of Health has finalized a treatment regimen for COVID-19, which is expected to be issued on March 26, followed by training for all levels.
In terms of testing capacity, the leader of the Ministry of Health said that, Vietnam can test from 8,000 to 10,000 COVID-19 samples every day. Vietnam is preparing to improve testing capacity in the future.
The National Steering Committee for Prevention of COVID-19 asked the localities to urgently focus on testing and screening all cases of concentrated isolation, especially those with large numbers of people such as Hanoi and Ho Chi Minh City. Military forces should support testing for isolated areas in the central provinces.
In the current stage, basically we have enough machines, supplies, protective equipment...to treat patients, and we should continue to cope with the new situation.
The Steering Committee urged people to limit leaving home. When you have to go out, wear a mask and keep a safe distance (2m). At the same time, keep personal hygiene (washing hands with soap under running water or with an antiseptic solution); eat cooked food, drink boiled water; and voluntarily declare health status.
In addition, the Ministry of Health calls for all people on these places and times immediately contact the City Disease Control Center for health monitoring instructions.
Candy Lee
thoidai.com.vn/VTV4