Guidance on quarantine and self-isolation amidst COVID-19 (Infographics)
The Minstry of Health (Moh) Thursday has issued English guidelines as a propaganda measure against the novel coronavirus, in a bid to provide timely, accurate information, recommendations and guidance to those self-isolating at their accommodations, being medically treated or under centralized isolation. 
The recommendations include:
Guidance for those self-isolating at home or place of residence (According to the latest guidance)
Guidance for those under centralized isolation (According to the latest guidance)
COVID-19 disease preventive measures recommendations
Instructions on wearing fabric face masks, and medical masks
Instructions on washing hands properly
In collaboration with the Ministry of Information and Communications, the Ministry of National Defence, the MoH has issued this propaganda guidance on its different communication platforms, as well as to provincial and municipal Diseases Control and Preventive centers.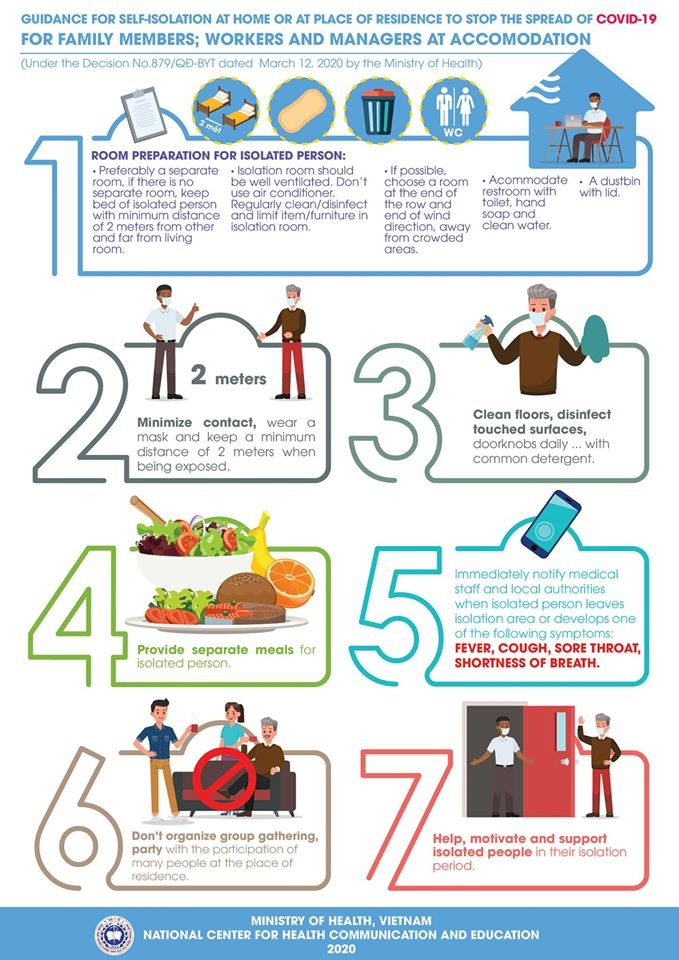 The notification applies for family members, workers, and managers who are looking to self-isolate at their accommodation as a means of containing the epidemic. (Photo: MoH)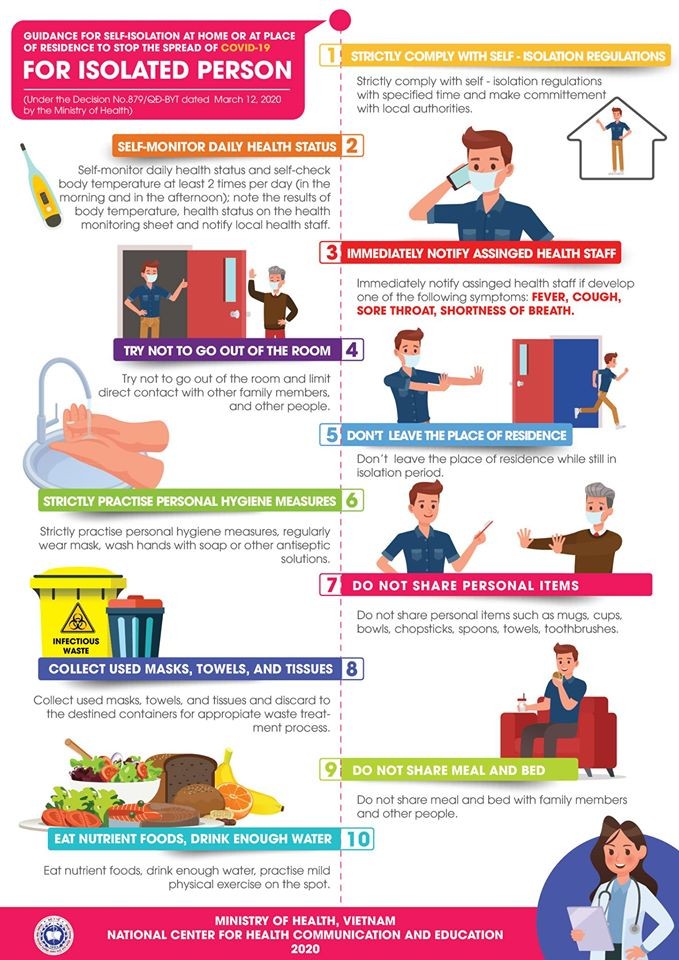 Self-isolated individuals at home/ place of residence are recommended to strictly comply with personal hygiene rules, refrain from mutual usage with family members, immediately notify medical institutions if displays COVID-19 symptoms (Photo: MoH)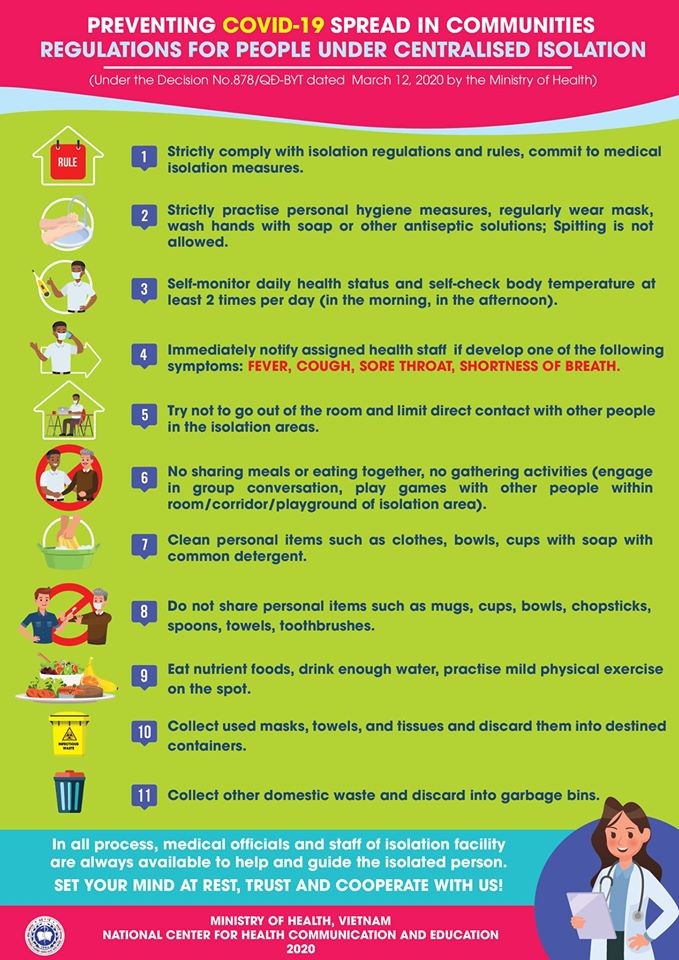 People who are under centralized isolation must follow this guidance (Photo: MoH)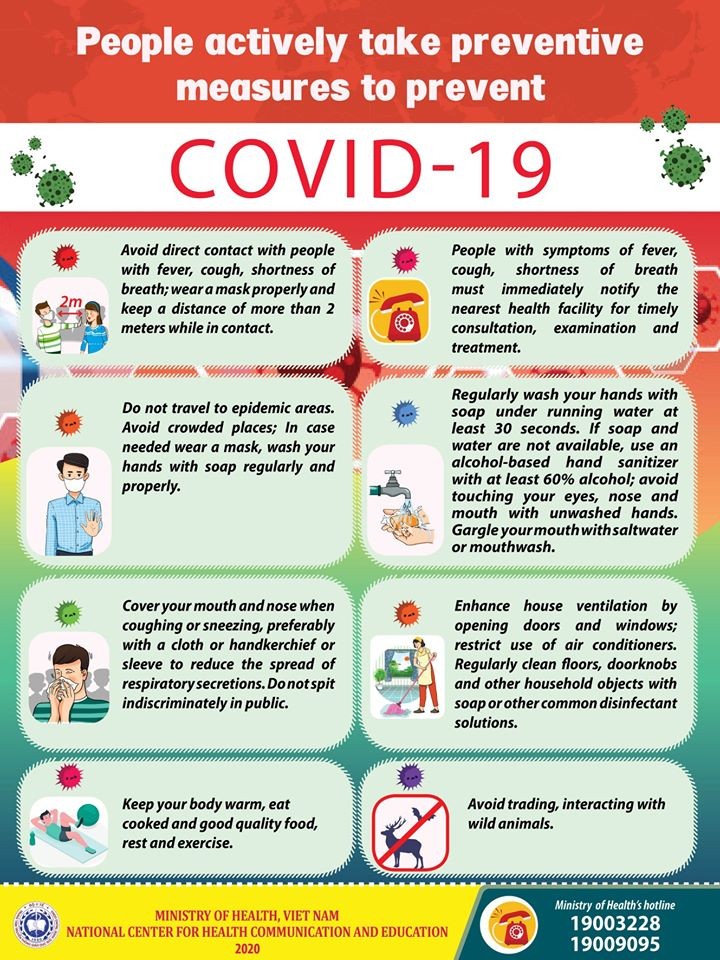 The Ministry also urges all Vietnamese nationals, expats, and foreigners in Vietnam to actively take preventive measure to protect themselves and their communities from contracting the resparatory disease (Photo: MoH)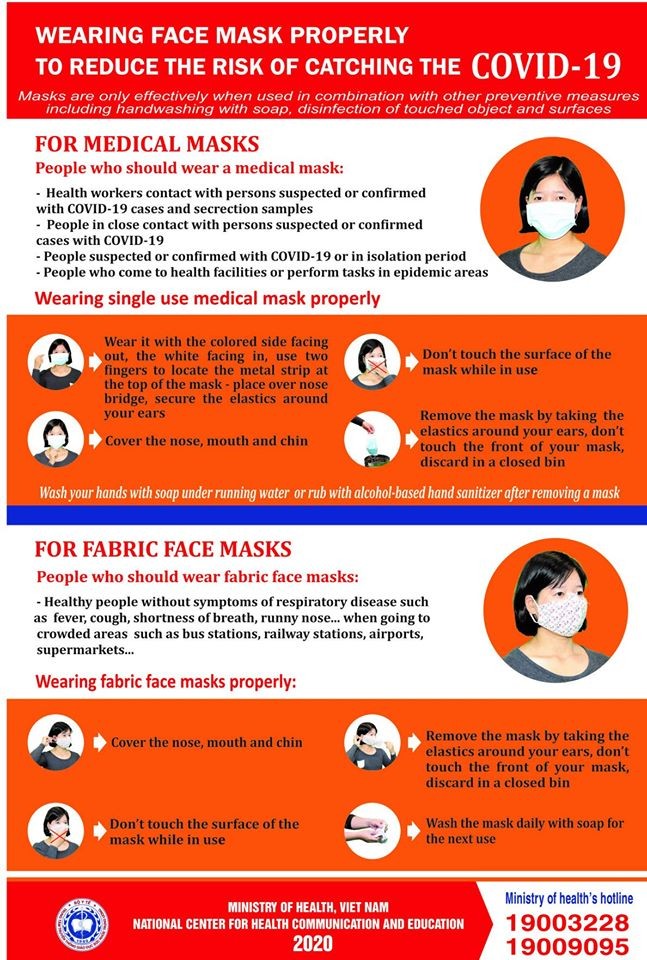 Both fabric and medical face masks, if worn properly, prove effective preventive measure against the novel coronavirus. As of March 16, wearing face masks in public places, especially at mass-gathering is declared a must for all Vietnamese citizens and foreigners. (Photo: MoH)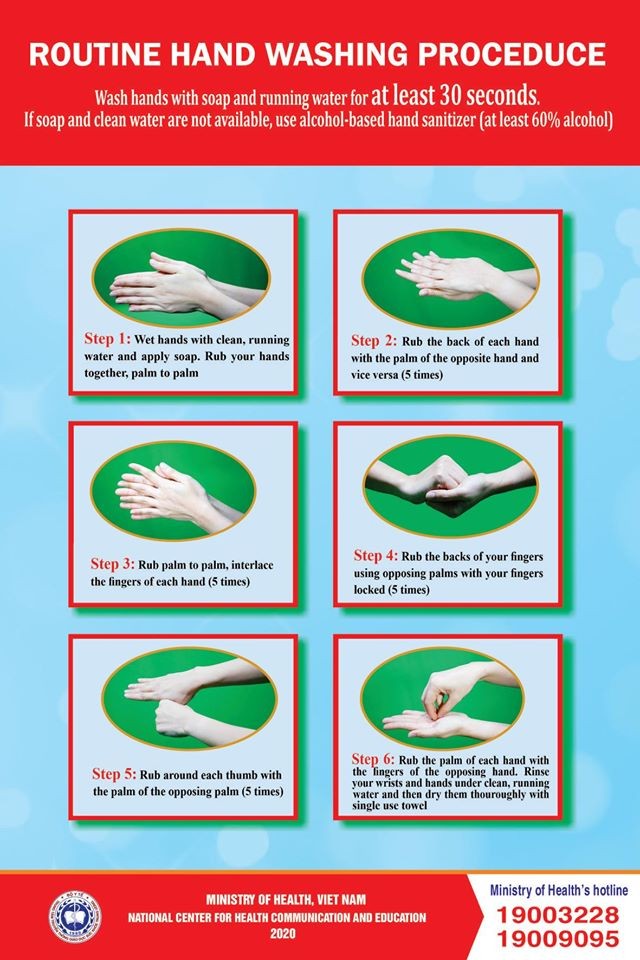 Hand washing with soap and running water must last for at least 30 seconds. If soap is not available, alcohol-based sanitizer is advisable. (Photo: MoH)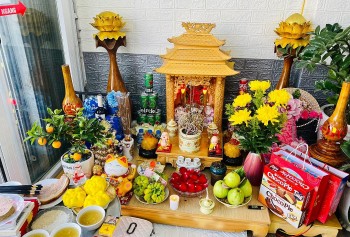 Handbook
Learn more about an ancient Vietnamese tradition that may bring you good fortune!