Vietnam in French-based actress's house and heart
If there is something which can instantly light up Yen Khe's eyes and make her talk non-stop, it can only be cooking. "I spend around 3 hours in the kitchen everyday, no matter how busy I am. The first question my kids ask me whenever they arrive home, is always "Mommy, what are we going to have for dinner?" she shared.
(VNF) – A slender figure, a ladylike Vietnamese accent mixed with a slight French tone, that's Tran Nu Yen Khe. She is known as 'the special someone' of director Tran Anh Hung, aka starring actress in his international award-winning movies including "Xích Lô" (Cyclo) and "Mùi đu đủ xanh" (The Scent of Green Papaya).
Tran Nu Yen Khe in the movie 'Cyclo' (1995) (source: thethaovanhoa.vn)
Hometown, Grandparents and the first sense of Vietnamese identity
Yen Khe's family left Vietnam for France when she was only 1 year old, even had yet to be able to speak. "My first trip back home was 5 years later, at the age of 6, for a visit to our grandparents in Da Nang city", Khe recalled.
The first impression of the little girl about her homeland was: "poverty". "Every time we ate out, whenever my grandfather asked me "What would you like to have?", my answer was always "Coca Cola". I was not aware of the fact that the price of a Coke can was shockingly high in Vietnam in those days."
"Da Nang was where I was born. The corner between two streets of Hoang Dieu and Chu Van An was where my grandparents' house was located. Nowadays, despite my granparents are no longer around, we still keep part of the property to pay tribute to our ancestors," she said.
"While traveling to Vietnam, I always felt a throbbing pain in my heart once the wheels touched the ground. The feeling suddenly made me want to cry," she recalled.
Yen Khe's awareness of her origin started since very young age.
Yen Khe said, when she was little, everyone in her school thought she was a Chinese.
"In their eyes, Asian means Chinese. I was the only one Asian in my class, and was among the only two Asians in my school. During those days, what I did was simply telling them that I was a Vietnamese, not Chinese."
Homeland in a matured woman's eyes: Ao Dai and Vietnamese language

Daughter Lang Khe, the one who gives Yen Khe the motivation to improve her Vietnamese. (source: vnexpress)
Yen Khe could not speak her mother tongue in a natural way. She was only able to memorize and repeat what written in the movie script mechanically. "My daughter, Lang Khe, was the biggest motivation which pushed me to pick up Vietnamese seriously, because I was longing to communicate with her fluently in Vietnamese," she confessed.
"While I was pregant with Lang Khe, I invited a teacher to teach me Vietnamese. It felt like I and my daughter had learned Vietnamese together, when she was still in my tummy. I wished that when Lang Khe came to this world, Vietnamese would be the first language she spoke. I even chose domestic helpers who spoke genuine Northern accent, and could not speak any French, to make sure that they only spoke Vietnamese to Lang Khe."
"That was why in the first few years of her life, my daughter only spoke Vietnamese. At the age of 5, when she began going to kindergarten, she couldn't understand French. How cute and funny it was when she started picking up French with an accent of a Vietnamese kid," said Yen Khe.
At the moment, Yen Khe's command of Vietnamese language has got much better, she not only can speak it confidently but also fluent in writing and reading.
Whereas to some other overseas Vietnamese, the language is quite challenging, Yen Khe picked it up easily and naturally. The only challenge she had to deal with, according to her, is "changing accent". "While my whole family speak Da Nang accent, I made up my mind to practice the Hanoian accent," she noted.
Yen Khe and her husband, director Tran Anh Hung (source: tuoitre)
Kitchen, where the love for Vietnam is nourished
Paris is glamorous, but it also places tremendous pressure on its residents. The pressure is sometimes "unbearable", just like Yen Khe admitted.
During those years, the love for Vietnamese culture has been a soothing soft pillow to calm her down amidst the hectic flow in the metropolis.
Yen Khe inherits the passion for cooking from her mother.
When she was little, a miniature of Vietnam is always present in mom's kitchen, which is filled with the authentic aroma of bún bò Huế (Hue beef noodles), bánh lá (steamy leaf-wrapping cake), mỳ Quảng (Quang noodles), among many dishes prepared by Yen Khe's mother.
"I think food is really what keep me inseparable from my root and retain the Vietnamese culture in my blood, literally. It is the easiest way, and also the strongest way to connect those living overseas with their homeland," she explained.
Mum was the one who instils the love for Vietnamese dishes in Yen Khe. Despite living in a Western country, where fastfood is present everywhere, her family has never been used to eating packaged or frozen food. Homemade soya milk, tofu, Banh Chung, and many traditional cuisines have formed part of her childhood memory.
"Since my daughter was born, I began to learn everything from mom, I tried to make everything by myself, using the freshest ingredient for my kids", she said. In her house, even the dishwashing detergent and soap were homemade from natural ingredient, instead of buying from supermarket.
Yen Khe not only cooks at home on special occasion but put it as her daily routine. "Dinner time was the occasion for all family members to spend time with one another. It is the chance for us to sit together and share about how our days have passed. Even though the life in France is so hectic, making it hard to keep this tradition going, we still keep doing it nowadays: at 7pm, the whole family will have dinner together."
Tran Nu Yen Khe is loved for her artistic mind. (source: thanhnien)
Every little story told by Yen Khe brought to listeners an endless source of inspiration: the peace of mind, the art of living a cultured life, the way to nurture eternal spring in everything, from work to family.
To her admirers, Yen Khe is 'something special between Heaven and Earth'. She is loved for the way she cherishes beautiful simple thing surrounding her, like the nature.
Yen Khe is loved not only for her talent in cinema, but also the way she treasures and preserves the quintessence of Vietnamese culture amidst the faraway, extravagant Paris.
Every summer, her family spent their vacation in Da Nang, where Yen Khe and her husband, director Tran Anh Hung conducted training for young filmmakers in Vietnam; while her daughter, Lang Khe was arranged to work part-time in a relative's coffee shop.
"I want my kid to work in Vietnam, so they can communicate with Vietnamese people more frequently. Since they are the third generation of Vietnamese in France, they need to learn about their homeland on their own, not only through their parents' experiences. Each trip to Vietnam, brought us the home-sweet-home feeling and brought my kids closer to their roots", she said./.
( Translated by Phi Yen )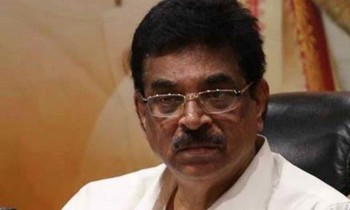 Economy
Mizoram Governor Hari Babu Kambhampati on Thursday said that a Super-Speciality Cancer Hospital and Research Centre would be set up in Aizawl