Vietnam-Japan Cultural Festival to be Held in Da Nang
The event will feature calligraphy demonstration, food courts, and Vietnam-Japan martial arts performances.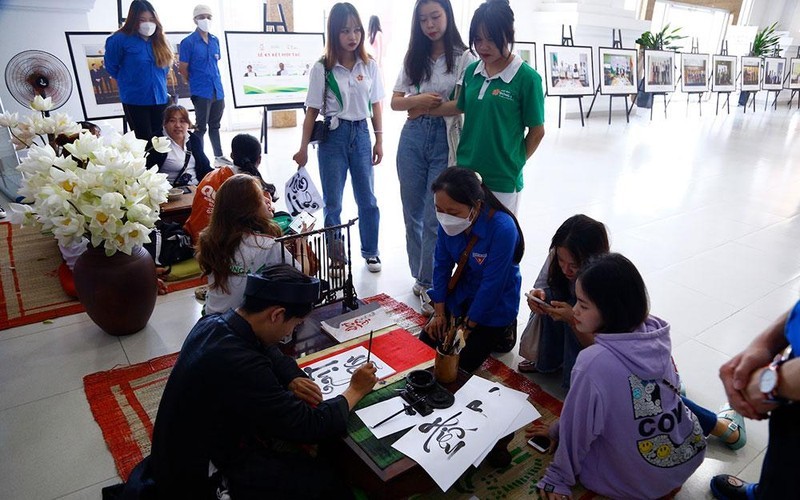 Da Nang students learn about Vietnamese and Japanese culture at the Vietnam - Japan cultural festival in 2022 held at Dong A University in Da Nang in May 2022. Source: NDO
A Vietnam-Japan cultural festival 2022 is scheduled to take place at Bien Dong Park in Son Tra district of Da Nang City from July 14 to July 17, VOV reported.
70 booths from both Vietnamese and Japanese enterprises will use the occasion as a platform to introduce culture, education, tourism, and food to visitors.
Artists will demonstrate the excellence of Japanese calligraphy, showcase classical and modern dances of both nations, and put on martial art performance during the course of the four-day festival.
Japanese artists, including famous calligrapher Sakamoto Koichi, dancer Tadaaki Nagoya, singers Mika Okudoi, Meik, dancers, and renowned Tikoker Hoshi Phan, will all be participating in the festival.
Most notably, an exhibition displaying Japanese traditional dolls and a painting exhibition drawn by Vietnamese and Japanese children in kindergartens will offer a unique experience for visitors.
Furthermore, the organisers will hold an exchange with Japanese football club Kawsaki Frontale, as well as offering a workshop to connect tour operators.
Vice Chairwoman of Da Nang City People's Committee Ngo Thi Kim Yen, head of the festival organizing committee, emphasized that the Vietnam - Japan Festival in 2022 is an important event, taking place in the context that Da Nang city is gradually changing. restore international exchange activities after two years of interruption due to the impact of Covid-19.
The event also contributed to enhancing understanding and cultural exchange between Vietnam and Japan in general, deepening the friendly relationship between Da Nang and local and Japanese partners; towards the 50th anniversary of the establishment of diplomatic relations between Vietnam and Japan (September 21, 1973 - 2023).
In Vietnam, Japan is often referred to as 'the land of cherry blossom' or 'the land of rising Sun'. Many of its cultural pieces such as kimono dress, ikebana flower arrangement, cherry blossom, samurai fighters, manga books, sushi and sashimi are very popular among Vietnamese, young and old alike.
The Vietnam - Japan Festival 2022 will open at 19 pm on July 14 at the main stage of East Sea Park, chaired by the city's leaders, and with the participation of the Consul General of Japan in Da Nang.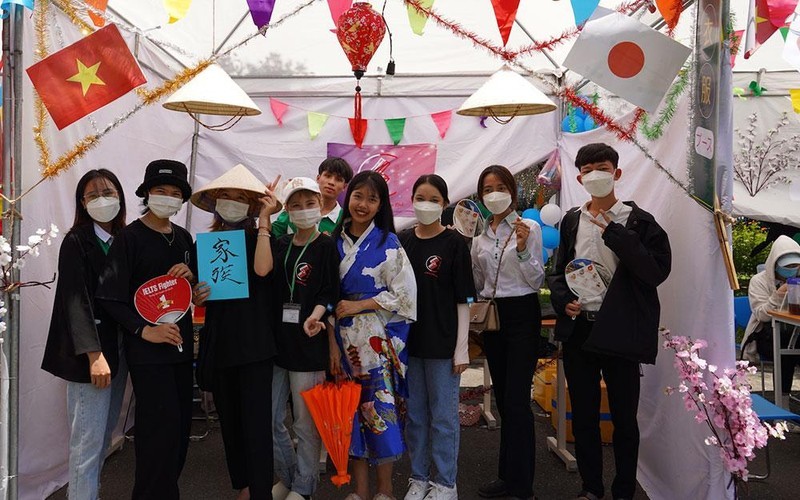 Such festival introduces the beauty of the culture, land, and people of Japan to locals and visitors, thus contributing to the strengthening of cultural exchange between the two countries, and bilateral friendship. Source: NDO
At the Vietnam - Japan Cultural Exchange Festival 2022 taking place in mid-June 2022, Shimonishi Kiyoshi, Deputy Consul General of Japan in Da Nang said, not only having vividly recreated the Vietnamese and Japanese cultural space, the festival brought many impressions to viewers through Japanese tea ceremony space, Origami paper folding art, Vietnamese calligraphy and Japanese manga display area.
"This year's festival is of great significance to students who are learning Japanese and understanding more about Japanese cultural characteristics, thereby serving as a bridge of friendship between the 2 countries," said Shimonishi.
According to the Da Nang People's Committee, in more than 10 years of implementing cultural diplomacy, Da Nang has witnessed a sharp rise in international visitor numbers.
The city has actively mobilised and successfully coordinated to organise many international and regional cultural and sports events, many international conferences and seminars at home and abroad.
At the same time, the city has actively integrated cultural diplomacy activities in people-to-people diplomacy activities.
Through exchange events, exhibitions, arts performances and film festivals organised by the municipal government in coordination with cultural centres and foreign diplomatic missions in Vietnam, it has attracted the attention of a large number of local residents and international friends.
Thanks to that, the position of Da Nang, and Vietnam at large, have been raised up in the international arena.
Besides Vietnam - Japan festival, the city will organise the Vietnam - Republic of Korea festival and ASEAN festivals with 10 participating countries.
​​​​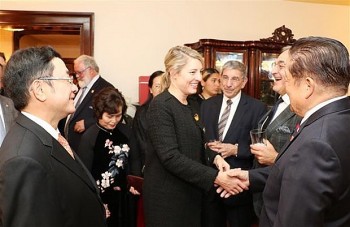 Friendship
Canadian Foreign Minister Melanie Joly believes in a prosperous future between Canada and Vietnam.