Vietnamese Mothers Spread Their Love to Lao Students
After more than 3 years of conducting, "Second Mother," a program to support Lao students, affirms that Vietnamese mothers always open their arms and give love to Lao students.
The "Second Mother" model started in March 2019. Since its launch, 11 women, who are officers of the Union of Women of Hoa Khanh Nam ward (Lien Chieu district), supported two Lao students studying in Da Nang. Till now, 22 Lao students have received assistance from Vietnamese "mothers."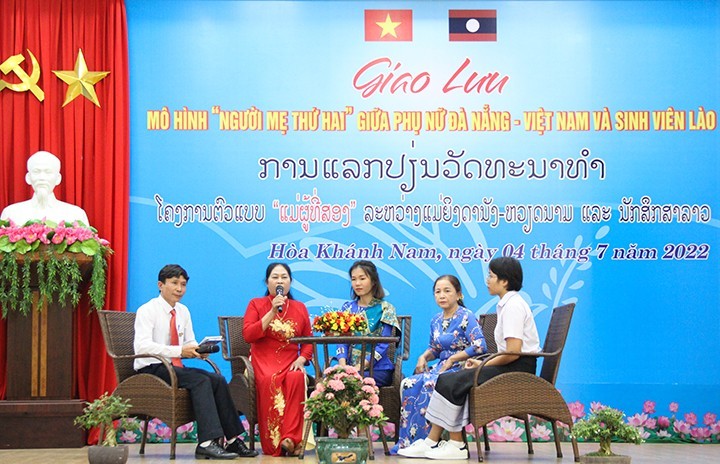 Delegation of Lao Women's Union and Central Vietnam Women's Union participated in the "Second Mother" model exchange session. (Photo: Thoi Dai)
Every weekend or on New Year, Lao students often visit the families of their godmothers. This is an opportunity for them to exchange and learn about the customs, habits and traditional culture of Vietnamese people. In addition, they can also participate in cultural, artistic, sports and culinary activities organized by their families or organized by the Women's Union.
This is not only a friendly, healthy and useful environment, helping them to feel secure when studying away from home, but also a great source of encouragement, especially for them to improve their Vietnamese speaking skills, helping them study better.
On June 28, the Union of Women of Hoa Khanh Nam ward started the second phase of "Second mother" model with the participation of 13 families, supporting 26 Lao students studying at the University of Education - University of Danang.
The "Second Mother" model exchange session has a lot of meaning as the two countries are looking forward to many important anniversaries. (Photo: Thoi Dai)
President of the Lao Women's Union Inlavan Keobounphan said that the "second mother" model is very meaningful when the two countries are celebrating the 60th anniversary of the establishment of diplomatic relations (September 5, 1962 - September 5, 2022) and 45 years of the Treaty of Friendship and Cooperation (July 18, 1977 - July 18, 2022).
"On behalf of the Lao Women's Union, members as well as Lao women across the country, I would like to express the sincere thanks to Vietnamese mothers, the Women's Union of Da Nang city, and the Women's Union of Hoa Khanh Nam ward for conducting this meaningful model and giving Laos students great help. We feel that everywhere, Vietnamese mothers always open their arms to extend their love for Lao students," said Inlavan Keobounphan.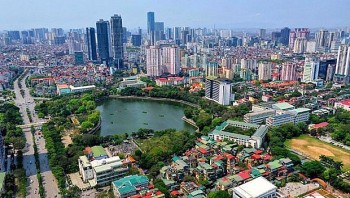 National
Vietnam News Today (Jan. 29): Quang Ninh: Cross-border trading with China resumed after Tet; Hanoi in the world's top three culinary destinations: Tripadvisor; Intertwined opportunities, challenges for Vietnam's economy in 2023; Supermarkets, traditonal markets gradually resume normal operations amid abundant supply.