The International Army Games is an annual Russian military sports event organized by the Ministry of Defense of the Russian Federation. This year's event drew the participation of 156 contingents from 32 countries and territories across the world.
According to Vietnam People's Army Newspaper, a high-ranking delegation of the Vietnamese People's Army (VPA), led by Lieutenant General Ngo Minh Tien, Deputy Chief of the VPA's General Staff, attended the opening ceremony, starting at 17:00 (Hanoi time) on August 23.
On the same day, the opening ceremony for the Army Games 2020 also took place in Belarus with the participation of the VPA's Sniper and Signal Teams. In Uzbekistan, the opening ceremony will be held on August 24, where the Vietnamese Medical Team will compete in the "Military Medical Relay Race" event.
The Army Games will be held from August 23 to September 5 in multiple countries, including Russia, Belarus, Kazakhstan and Sri Lanka. The ARMY-2020 will run from August 23 – 29.
Seven Vietnamese teams will take part in six categories of the Army Games 2020, such as Tank Biathlon (Tank Crews Competition), Safe Route (Combat Engineering Units Competition), True Friend (Dog Handlers Competition), Emergency Area (Competition among Emergency Rescue Units) and Sniper Frontier, cited by VNA.
This is the third time the VPA has participated in the Army Games. This year, Vietnam has the largest number of contestants and the most teams to compete in various contests. The larger Vietnamese contingent participating in the Army Games 2020 demonstrates the VPA's willingness to boost exchange and cooperation with the militaries of the host countries and from other countries worldwide.
Last year, Vietnam sent its soldiers to compete in eight different fields. They earned a silver medal in the tank biathlon and a bronze medal each in the safe environment (radiation, chemical and biological defense forces' competition), safe route (competition among engineering units), and emergency rescue personnel contests.
Nhan Dan reported that the Vietnam People's Army (VPA) delegation won their first golden trophy at the Army Games 2020 in Russia after overcoming the Uzbekistani team 2-0 in the final match of the amateur volleyball tournament on August 14 (local time). The golden volleyball trophy will be presented during the closing ceremony of the Army Games 2020 on September 5, together with other important awards.
Below are some photos of Vietnam team in the 2020 Army Games: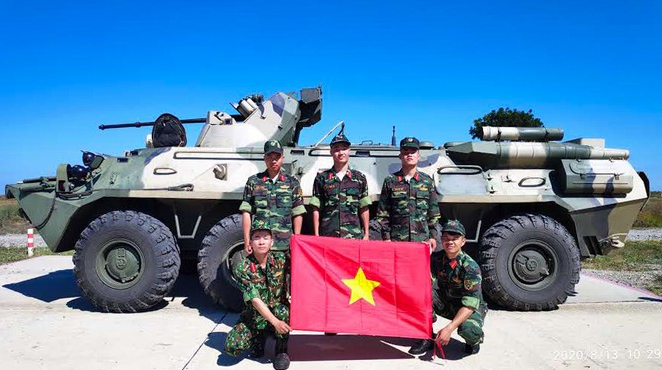 Vietnam team in Clear Sky events (Photo: Tien Phong)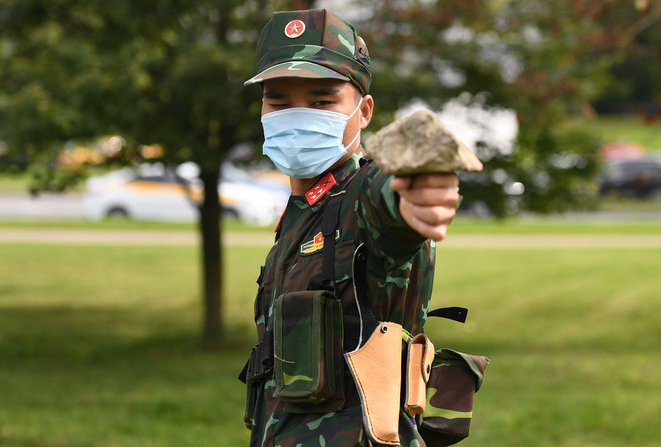 Captain Nguyen Dinh Hoa - an athlete in the Vietnam People's Army Sniper team (Photo: Tien Phong)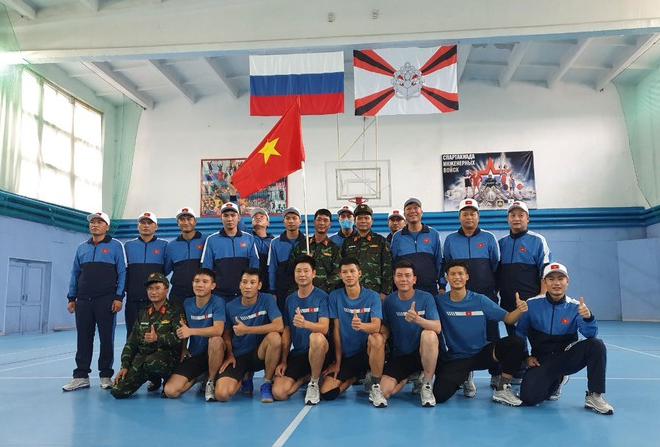 Vietnam's military engineering unit at the Army Games 2020 (Photo: Tien Phong)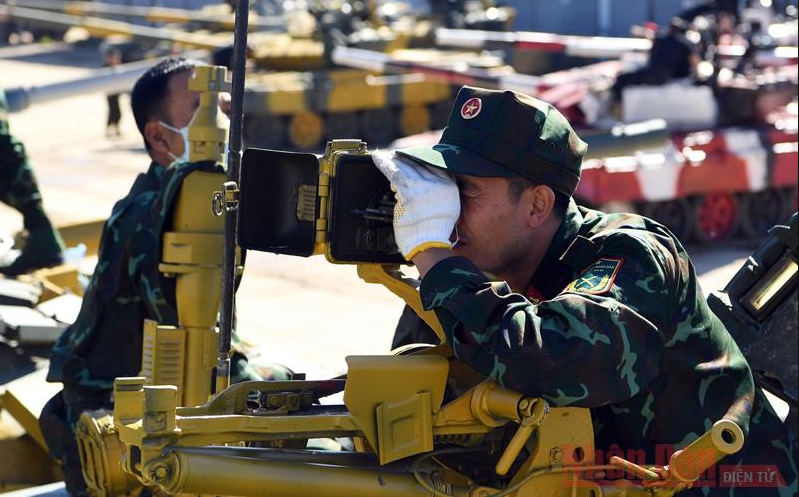 Technical inspection and equipment calibration on tanks. (Photo: Nhan Dan)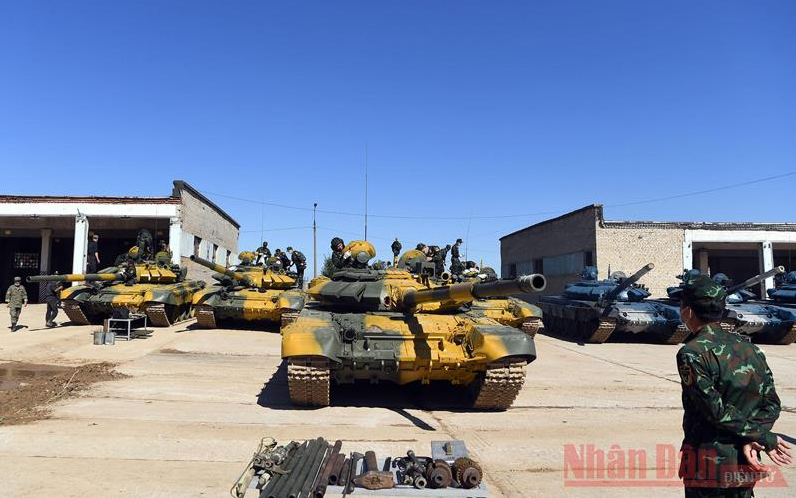 The organizers handed over the T-72B3 tank to the teams. (Photo: Nhan Dan)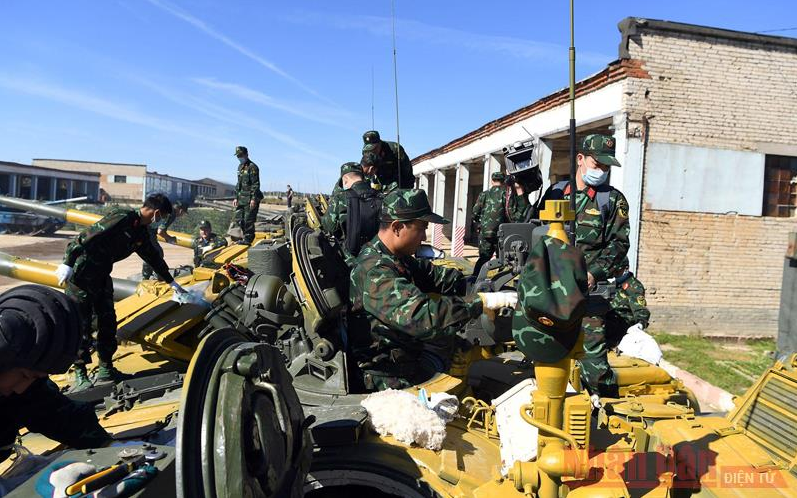 The Vietnamese tank team athletes approach the T-72B3 used in competition. (Photo: Nhan Dan)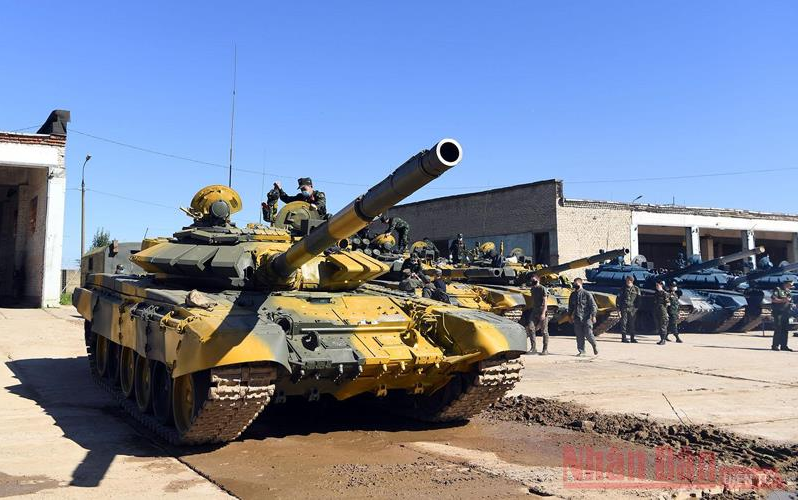 The Vietnamese team's tanks are painted yellow. (Photo: Nhan Dan)
Held for the first time in 2015, Army Games 2020 is expected to be the largest multilateral military event this year with over 440,000 soldiers from over 30 countries and territories taking part. The number of participants this year are eight times higher than in 2019.

Vietnam joined the Army Games for the first time in 2018 with three teams
Valerie Mai