Vietnam's First Remote Sensing Satellite VNREDSat-1 Marks Decade in Orbit
Celebrating 10 years of successful satellite launch VNREDSat-1 - Connecting to the future of a new space era.
The VNREDSat-1 was successfully launched in May 2013, enabling the country to better monitor and study the effects of climate change, predict and take measures to prevent natural disasters, and optimize the management of its natural resources.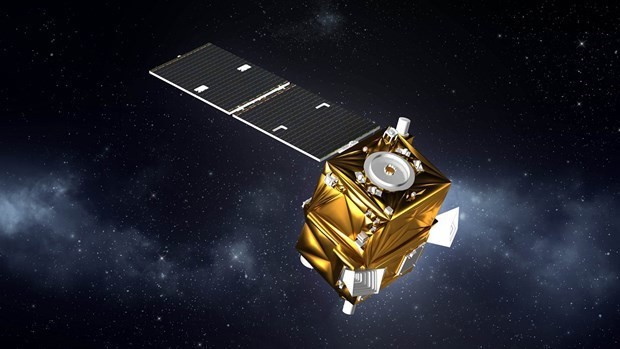 VNREDSat-1, Vietnam's first remote sensing satellite. Photo: Space Technology Institute
After a decade, Vietnam's first remote sensing satellite, the VNREDSat-1, has completed 53,000 rounds around the Earth, totaling 2.4 billion km, it was announced at a ceremony in Hanoi on May 16 to celebrate the 10th anniversary since its launch into space, VNA reported.
The event was co-organized by the Vietnam Academy of Science and Technology (VAST), the French Embassy in Vietnam, and the European multinational aerospace corporation Airbus.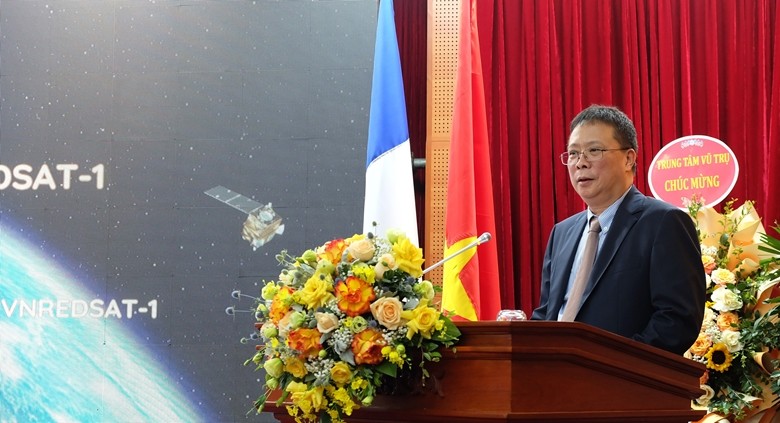 VAST President Chau Van Minh speaks at the event. Source: ISI,VAST
In his opening remarks, VAST President Chau Van Minh affirmed the launch of the French-funded spacecraft into orbit on May 7, 2013, was an important milestone in implementing Vietnam's space technology development strategy, a result of the close cooperation between VAST and Airbus, and a symbol of the Vietnam – France friendship.
According to Bui Trong Tuyen, Director of VAST's Space Technology Institute, the satellite has provided nearly 160,000 images across the territorial land and waters of Vietnam and around the world.
Designed to operate in five years, the 120-kg satellite has run for 10 straight years to assist Vietnam in addressing challenges in forest and water resources management, disaster management, urban mapping and planning, national defense and security, and coastal zone management.
Delegates at the event. Source: ISI,VAST
CEO of Airbus Vietnam Hoang Tri Mai said the group is proud to be a partner of Vietnam in the important space project and hopes to accompany the nation in its future space development journey.
French Ambassador Nicolas Warnery said VNREDSat-1 is a typical example of successful cooperation in space and satellite between the Vietnamese and French governments.
France looks forward to expanding the bilateral ties in this strategic area, sharing skills and expertise via training young scientists and researchers, and transferring technology to Vietnam so that the Southeast Asian nation can establish an integrated space industry.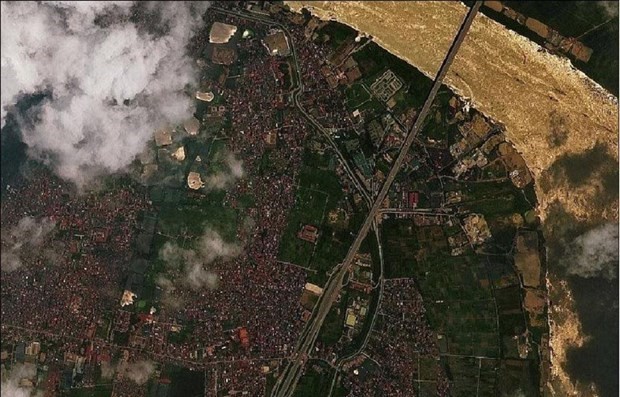 A high-resolution image provided by VNDREDSat-1. Photo: earth.esa.int
VNREDSat-1 (Vietnam Natural Resources, Environment, and Disaster-monitoring Satellite-1) is a proactive monitoring tool serving the management of natural resources and the environment, scientific research, and training as well as supporting the implementation of socio-economic sustainable development and national sovereignty safeguarding tasks.
Satellites of the same type have an average lifespan of five years, but VNREDSat-1 was used for nearly 9 years (from May 7, 2013, to November 9, 2021). During that time, it fulfilled its role as the first earth observation satellite system of Vietnam by successfully providing a valuable source of satellite images for the country.
On November 9, 2021, the VNREDSat-1 system encountered a serious technical error related to the hardware that stores operational and control data.
The successful restoration of the system on December 1, 2021, has marked a development step, bringing valuable experience to the engineers operating it and helping save a large amount of money, and significantly shortening the time the satellite is not in orbit.
Since its re-operation on April 4, the satellite has taken 280 photos, with over 80 high-quality ones.
Experts and customers all assess that the photos taken by VNREDSat-1 still ensure quality and efficiency to serve applications on socio-economic development and ensuring defense security.