Vietnam leads the world in tuberculosis treatment: Expert
Currently, 54 per cent of all multidrug-resistant tuberculosis (TB) cases have been cured, but the cure rate in Vietnam is far greater than that, at over 70 per cent. The success rate could be as high as 85 per cent if the patients undergo treatment under a nine-month regimen.
Currently, 54 per cent of all multidrug-resistant tuberculosis (TB) cases have been cured, but the cure rate in Vietnam is far greater than that, at over 70 per cent. The success rate could be as high as 85 per cent if the patients undergo treatment under a nine-month regimen.
According to Assoc. Prof., Dr. Nguyen Viet Nhung, Director of the Hanoi-based Central Lung Hospital, Vietnam is leading the world in TB prevention and treatment, thanks to its new and appropriate strategies.
Staff from the Central Lung Hospital provide free medical treatment to disadvantaged locals in Thanh Hoa province. (Photo: NDO)
TB SUCCESSFUL TREATMENT RATE AT MORE THAN 70 per cent
The number of TB infected people in Vietnam is decreasing by 5-6 per cent annually, with the number of deaths reducing rapidly. During 2015-2016, the country saw a reduction of 3,000 deaths from TB, as a result of the active examination and early detection of TB.
Prof., Dr. Nguyen Viet Tien, Deputy Minister of Health, said that Vietnam has achieved positive results in TB treatment, early TB detection, and the provision of TB treatment to all patients following diagnosis, as well as latent TB treatment. Every year, the country has detected and treated over 100,000 people with TB, with high cure rates at over 90 per cent among newly-infected cases. TB control is still maintained at 100 per cent of all districts, communes and wards. The percentage of the population covered by TB programmes has reached 100 per cent.
The National Tuberculosis Control Programme has expanded the scope of drug-resistant TB control from 51 to all 63 province and cities across the nation. Meanwhile, the multidrug-resistant TB coverage has been enlarged to cover all AFB (+) TB patients in all localities nationwide.
The national TB programme has adopted WHO's recommendations for the use of new diagnostic tests, such as GeneXpert and Hain tests for early detection of TB and cutting the source of infection. Furthermore, the programme has also piloted new drugs, such as Bedaquiline, and short-course multidrug-resistant TB treatment.
In 2017, the scheme began applying administering and treating patients with pre-super-resistant and super-resistant TB based on inpidual regimens in drug-resistant TB management units.
At present, Vietnam has successfully implemented the second national TB epidemiology survey and completed the development of active intervention projects in the southwestern region and Ho Chi Minh City. Several new intervention models are being actively expanded in a range of localities.
CHALLENGES AHEAD TOWARDS ELIMINATING TB BY 2030
A media campaign launched in Vung Tau city aims at raising public awareness on TB prevention and control. (Photo: NDO)
In 2018, the National TB Programme will expand its screening to drug-resistant suspects and 100 per cent of new AFB (+) TB patients. To meet this requirement, the TB programme will increase the number of Gene machines, ensure adequate cartridge and falcon supply, optimise the sample transfer system through the post office, and develop a flexible patient-centred approach to managing TB, as well as expanding the implementation of short-term regimens for multidrug-resistant TB throughout the country.
It also aims to enhance the detection and management of pre and super-resistant patients, while supplying enough medicines, chemicals and equipment, and ensuring that patients receive treatment immediately after detection and achieving high treatment rates (at 90 per cent).
Currently, TB epidemics in Vietnam remain high, ranked 16th in 30 countries with a high incidence of TB in the world and 13th out of 30 countries with the highest multidrug-resistant TB burden globally. With 20 per cent of TB patients having not been detected, this is a source of dangerous infection to the community.
Pointing to the difficulties facing the TB treatment, the Director of Central Lung Hospital analysed: "We have not screened all multidrug-resistant suspect cases yet, and the percentage of people undergoing GeneXpert tests among the multidrug-resistant suspects is still limited in many locations. Collaboration in the type of public-private mix in health coordination is also still limited. Meanwhile, collaboration for detecting TB among children between the national TB programme and peadiatric facilities is not regular and remains ineffective. The sector lacks qualified staff, resulting in missing the set target regarding TB detection as committed to with the donors".
To support the national TB prevention and control programme, health insurance will be the most sustainable source of funding to support people with TB. Currently, health insurance has covered the diagnosis and treatment of TB. By 2019, health insurance is expected to be expanded to cover the drugs used in treating TB patients.
Vietnam has set a target of reducing the prevalence of TB by 30 per cent and reducing the number of deaths from TB by 40 per cent within five years from 2015 to 2020. By 2030, it aims to reduce TB patients by 80 per cent, as well as 90 per cent of fatalities from tuberculosis and ensure that 100 per cent of TB families' incomes are not affected. To achieve the target, Dr. Nguyen Viet Nhung stressed the need to further facilitate medical operations at the grassroots level./.
VNF/NDO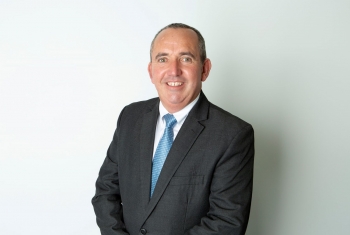 Economy
Skipton International, the award-winning Guernsey-licensed bank, has announced the launch of limited company buy-to-let lending giving customers an additional financing option for growing UK property portfolios.