Vietnam makes debut free face mask ATM with automatic facial recognition utility
The special ATM dispensing free medical face masks via facial recognition makes debut in Hanoi Tuesday morning. It is the first face mask ATM in Hanoi, following the model set up two weeks earlier in Ho Chi Minh.
After the unexpected success of the notable rice ATM back in March that earned international praise, Hoang Tuan Anh – the man behind the unique idea – continued to make a "face mask ATM" whose design being taken up a notch.
Unlike the rice ATM which requires users to press the buttons to get the rice out, people now no longer have to perform such move with the face mask ATM. Instead, the face mask ATM itself will identify the recipient's face automatically via its cameras system.
"This will minimize contact with the surrounding objects, hence mitigate the infection risks", Tuan Anh told Nguoi Lao Dong.
Two or three minutes after noticing there's a new recipient standing in front, the machine will automatically dispense out one bag of three medical face masks at a time.
The first face mask ATM is open to the public starting August 24 afternoon at 23 Lac Trung, Hai Ba Trung district, downtown Hanoi. The face mask dispenser came in time to serve Hanoians as the COVID-19 resurgence is growing complicated, and the demand for protective gear, including face mask has become higher than ever.
(Photo: Bao Tin Tuc)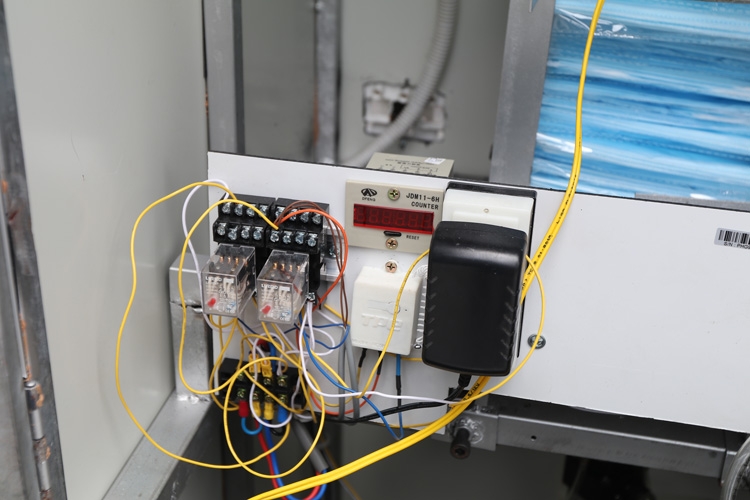 (Photo: Bao Tin Tuc)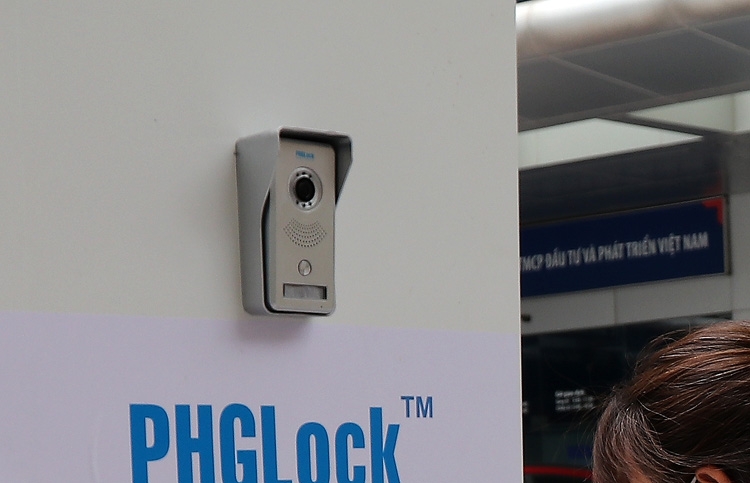 (Photo: Bao Tin Tuc)
The ATM's camera will automatically recognize the recipient's face once they step into the ATM to take facemask.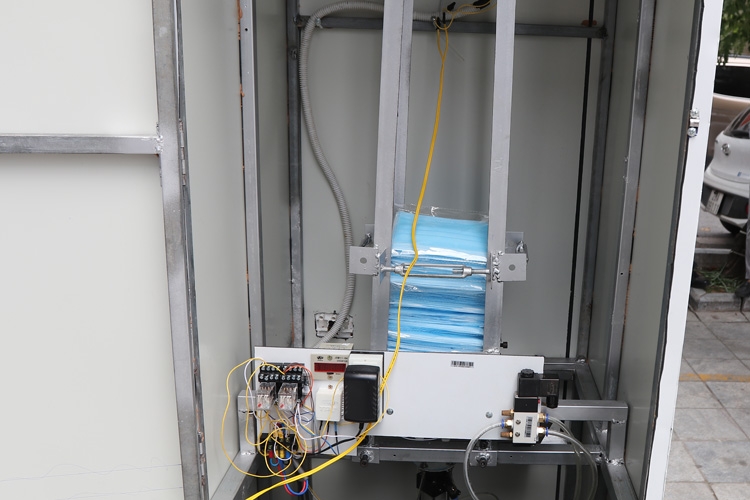 (Photo: Bao Tin Tuc)
The camera then signals the machine to automatically dispense a bag of three medical face masks out through the slot. People can also press the button to notify the machine instead of using facial recognition.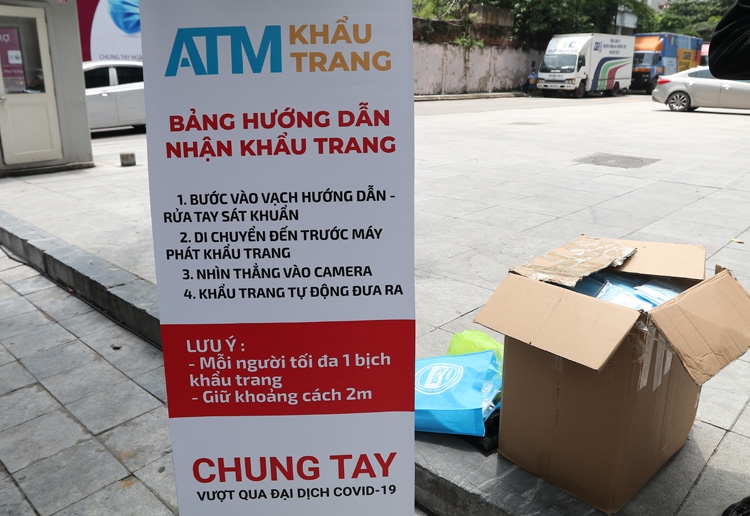 (Photo: Bao Tin Tuc)
Due to the high demand for face masks, each people is advised to take one or two bags at maximum.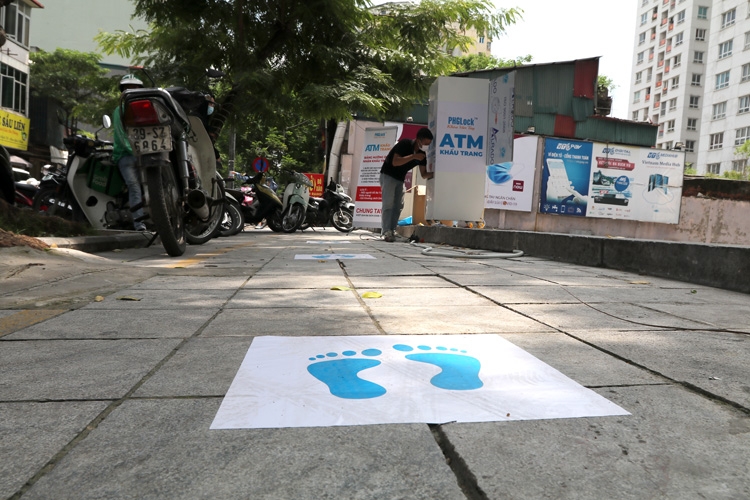 (Photo: Bao Tin Tuc)
People must stand at a safe distance waiting for their turn to receive the face masks.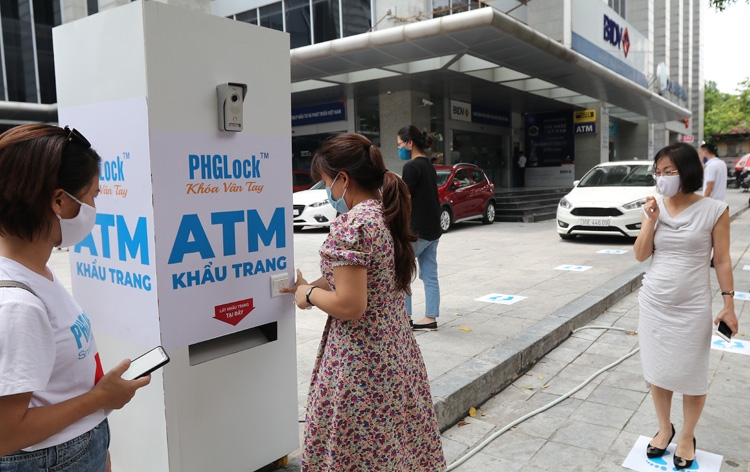 (Photo: Bao Tin Tuc)
The face mask ATM will open in the morning, from Monday to Wednesday with a total supply of 45,000 face masks.
The ATM will be refilled when it runs out of face masks.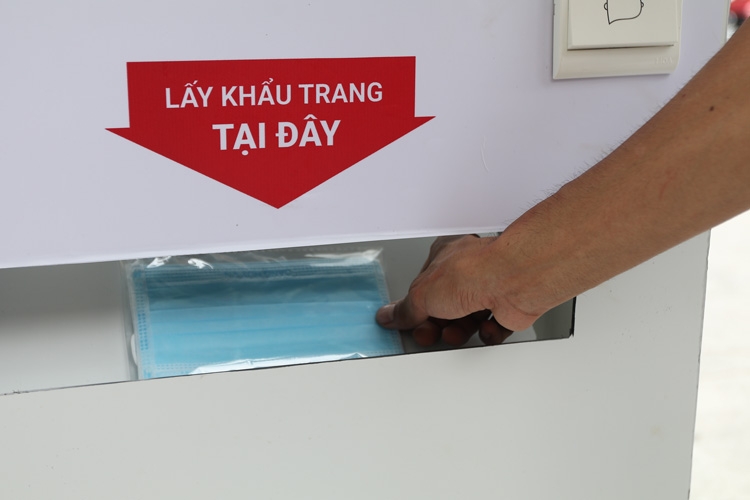 (Photo: Bao Tin Tuc)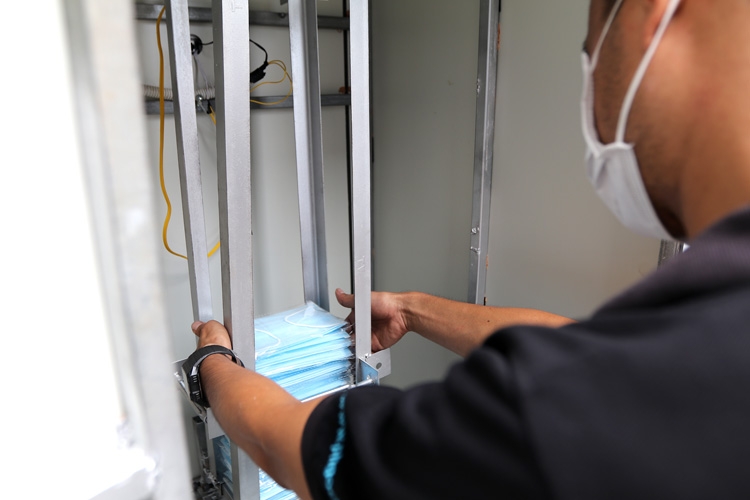 (Photo: Bao Tin Tuc)