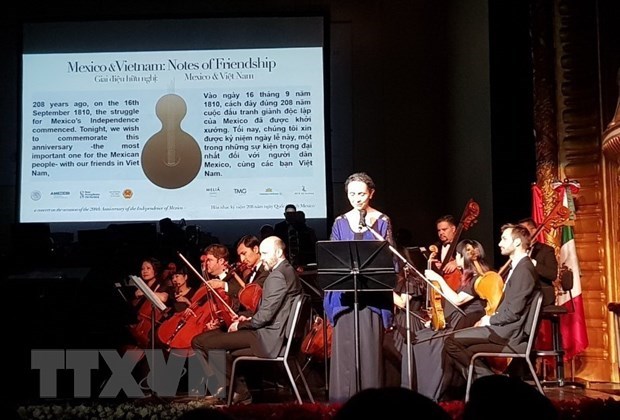 Mexican Ambassador to Vietnam Sara Valdés Bolaño (Photo: VNA)

The friendship and cooperation between Vietnam and Mexico have been continually developing since the two countries established diplomatic ties on May 19, 1975.
The two governments recently decided to step up measures to improve the bilateral cooperation framework towards a comprehensive partnership for the interests of the two countries as well as peace and stability in the region.
Mexico is now Vietnam's third-largest trade partner in Latin America, while Vietnam is Mexico's eighth-largest export market in Asia-Pacific.

Two-way trade has grown 10-15 percent annually over the last decade and surpassed 6 billion USD in 2019.

The Comprehensive and Progressive Agreement for Trans-Pacific Partnership (CPTPP) opens up a new horizon for the business communities of Vietnam and Mexico.
Mexican Ambassador to Vietnam Sara Valdés Bolaño said Vietnam opened its embassy in Mexico in 1975 and the following year the Mexican Embassy was opened in Hanoi.

In its early years, Mexico joined Vietnam's efforts in national reconstruction through cooperation in many areas such as maize variety research and development, training for Vietnam in oil and gas technology, and agriculture, she said.

A bilateral political consultation mechanism was established in 2002, enabling the two sides to identify priorities and directions in bilateral relations, she added./.
Mexico City bans disposable plastics

Mexico City's legislature voted Thursday (May 9) to ban businesses from buying, selling or giving their customers disposable plastics, a major shift for a sprawling ...
VNA