Vietnam News Today (Apr. 18): Foreign Giants Leave, Vietnamese Retailers Expand Business
Vietnam News Today (Apr. 18): Vietnam records 14,660 new Covid-19 cases on April 17; Foreign giants leave, Vietnamese retailers expand business; Vietnamese businesses on way to recovery after pandemic; Faulty undersea cable to slow internet speed in Vietnam.
Vietnam News Today (Apr. 18) notable headlines
Vietnam records 14,660 new Covid-19 cases on April 17
Foreign giants leave, Vietnamese retailers expand business
Vietnamese businesses on way to recovery after pandemic
Faulty undersea cable to slow internet speed in Vietnam
Vietnam striving for higher sovereign credit ratings by 2030
SEA Games 31: Delegation Registration Meeting to take place next month
European business leaders give positive forecasts on Vietnamese economic growth
Suitable legal frameworks, policies needed to fulfill climate targets: experts
Bac Ninh to develop 270-ha IT park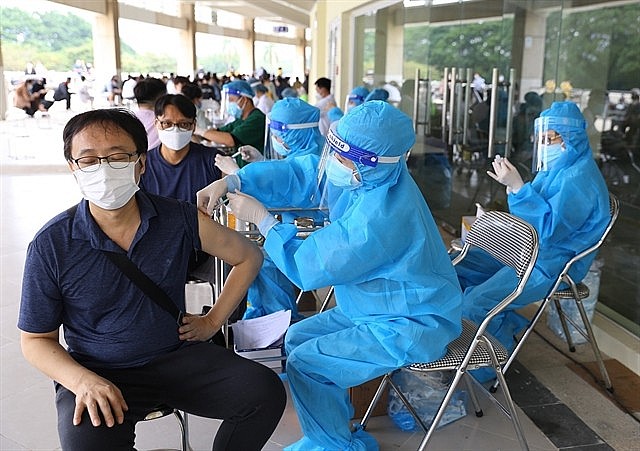 Photo: VNA
Vietnam records 14,660 new Covid-19 cases on April 17
A total of 14,660 new cases of Covid-19 were recorded in the past 24 hours from 4pm April 16 to 4pm April 17, according to the Ministry of Health.
Hanoi continued to report the highest number of infections on the day with 1,253 cases.
The national tally now reached 10,432,547, cited VNA.
A total of 5,472 Covid-19 patients were given the all clear on April 11, bringing the number of recoveries so far to 8,936,846.
An additional 10 deaths were recorded in the past 24 hours, taking the total fatalities to 42,944, equal to 0.4 percent of the total caseload.
By April 16, the country had injected 209,483,478 doses of Covid-19 vaccines.
Foreign giants leave, Vietnamese retailers expand business
The expected dominance of foreign retailers in the Vietnamese market has not occurred. Many foreign giants have left and Vietnamese retailers are controlling the market.
Mobile World Investment Corporation (MWG) has publicized its resolution from its board of directors on the establishment of a subsidiary – Bach Hoa Xanh Technology and Investment.
MWG has also amended the statement to the 2022 shareholders' meeting on the restructuring of Bach Hoa Xanh Trade JSC (BHX). MWG will transfer all the shares of BHX it is holding to the newly set up company. The value of the transfer deal is VND12.795 trillion.
MWG plans to make a private offering of 20% of Bach Hoa Xanh's shares to partners, regional and international investors in 2022-2023.
The money to be raised from the private offering will be used for the development of a distribution center, fixed assets, technology, online sales and the expansion of Bach Hoa Xanh chain throughout the country.
As such, Bach Hoa Xanh will contribute to MWG's strategy on becoming a big retailer in Vietnam. MWG plans to obtain turnover of VND140 trillion in 2022, an increase of 14% over the last year.
After raising funds worth hundreds of million of dollars from an Alibaba group of shareholders fore the retail section, Masan, owned by billionaire Nguyen Dang Quang, has been developing the 'mini mall' model to expand its business. It plans to obtain record high revenue of VND100 trillion a year in 2022 with the 'Point of Life' strategy.
After investments in WinMart (essentials) and Techcombank (financial services), Masan recently scaled up Phuc Long (tea and coffee chain) and Phano (healthcare).
In 2022, MSN plans to launch digital banking kiosks which allow consumers to deposit, withdraw money and access financial services, such as credit card and insurance. MSN plans to approach 1 million clients who still don't have bank accounts this year.
Meanwhile, Hoa Sen Group (HSG) owned by billionaire Le Phuoc Vu is building Hoa Sen Home which not only makes corrugated iron, steel and plastics, but hundreds of building materials and furniture items.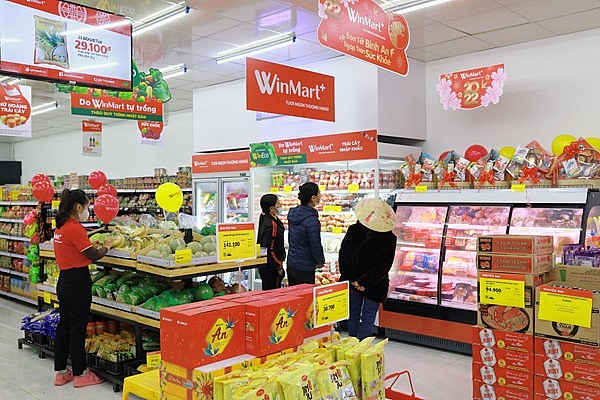 Photo: VNN
According to Vu, in the next 5-10 years, people will mention the Hoa Sen Home building material distribution network. If everything goes smoothly, the network can obtain revenue of US$2 billion.
FPT Retail (FRT) owned by billionaire Truong Gia Binh has also been expanding rapidly in recent years. Its pre-tax profit in 2021 was 19.5 times higher than 2020, reaching VND554 billion. The Long Chau drug store chain now comprises 600 stores which is an important part of FPT, according to VOV.
Analysts say that in recent years, big retailers, including Vincom Retail of billionaire Pham Nhat Vuong, Masan of Nguyen Dang Quang, Thaco of Tran Ba Duong, have been following a modern retail trend – one destination, many utilities.
They want to establish retail points that can satisfy the diverse requirements of consumers for shopping, entertainment, social interaction and food.
Thaco has taken over Emart from Emart Korea to develop a destination which comprises a shopping mall, conference center, showroom and car repair workshop. Meanwhile, Masan is developing Fresh&Chill, where customers can withdraw money, shop, drink bubble tea and buy medicine.
Retail is developing very rapidly. The economic groups which own large retail networks now have big advantages in exploiting the domestic market and satisfying the buying needs of the middle class which is expanding rapidly.
Even in difficult days because of the Covid-19 pandemic, large retail groups are expanding their scale.
In related news, market psychology is still weak as the VN Index could not bounce back from the assistance threshold of 1,470 point. Analysts predict that the index will hover around that level in the next one or two sessions.
On April 14, the VN Index fell by 5.08 points to 1,472.12 points. The HNX Index decreased by 3.76 points to 423.69 points and UpCom Index increased by 0.11 points to 113.41 points. Liquidity was VND20.9 trillion, including 18.5 trillion at HOSE.
Vietnamese businesses on way to recovery after pandemic
Meta's survey shows that small and medium enterprises in Vietnam are affected by the new Covid-19 strain, but optimistic signals are revealed.
As many as 20% of businesses globally closed, 3% higher than July 2021. The data is from Meta's survey of the situation of small and medium-sized enterprises (SMEs) across 30 countries and territories in January 2022.
According to the survey, the increase in the number of closed businesses in January is small compared to the previously recorded fluctuations, but it also reflected the negative impact of the Omicron wave in the region.
In Vietnam, the new strain of Covid-19 also caused difficulties, when 75% of SMEs using Facebook said that they were maintaining operations or having revenue-generating activities, a 5% decrease compared to September 2021.
Although most businesses recorded a decline in revenue, the business situation showed signs of improvement. About 23% of SMEs reported sales growth year on year, up 6%. About 67% recorded a drop in revenue, down 9% from September 2021.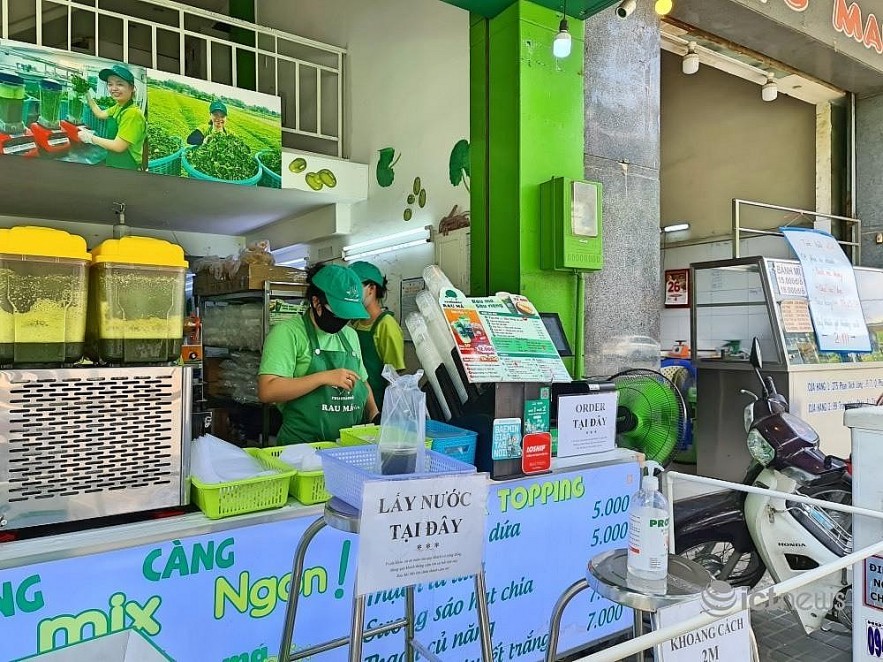 Photo: VNN
Many businesses were still concerned with the current business situation. Specifically, 42% worried about decreasing demand or lack of customers in the next few months. However, this number decreased compared to the figures recorded in September 2021.
Thanks to the improvement in business, the number of SMEs having to cut personnel decreased by 9% compared to September 2021, to 44%, reported VNN.
While social distancing measures are still in place due to the impact of the epidemic, the transition to an online model has become an inevitable trend for global businesses as well as Vietnamese businesses. Up to 59% of small and medium enterprises said that sales from online sales accounted for at least 25% of total revenue, up 13% compared to last September.
In addition to the efforts of Vietnamese small and medium enterprises to overcome difficulties, the significant improvement in the business situation and economic recovery in Vietnam has been achieved through the cooperation of relevant agencies. Around 9% of SMEs active on Facebook said they received financial support in the form of cash grants or loans from a government source since the start of the Covid-19 pandemic, demonstrating the efforts of Vietnam in accompanying and encouraging the business community to overcome difficulties caused by the pandemic.
In Meta's Asia Pacific survey, nearly half of the SMEs operating on Facebook said that at least 25% of revenue in January came from digital platforms.
However, they still aimed to operate on both the physical space and the digital platform. About 69% of businesses planned to work on both forms.
Faulty undersea cable to slow internet speed in Vietnam
The Asia Pacific Gateway (APG) undersea cable, which connects eight countries and territories in the region, is facing problems with its S1.7 section, about 910km from Southeast Asia.
The fault was detected at 9pm on April 15, the Internet Service Provider (ISP) said on April 17, noting that there has been no information about the repair work from the operator so far.
Vietnam's undersea internet cables break around 10 times a year on average, with each lasting for about a month, cited VNA.
Illustrative image. Photo: Internet
The APG cable, officially launched in December 2016, is capable of providing bandwidths of up to 54 Tbps (Terabit per second). It runs 10,400 kilometers (6,460 miles) under the Pacific Ocean, linking Japan with Hong Kong, Malaysia, Singapore, the Republic of Korea, Taiwan, Thailand, and Vietnam.
Vietnam is considered one of the countries with the highest internet usage and development speed in the world.
As of January 2021, out of its population of over 96 million people, the number of internet users reached approximately 69 million, according to a global consumer survey by German data portal Statista.
Vietnam striving for higher sovereign credit ratings by 2030
Deputy Prime Minister Le Minh Khai has approved the sovereign credit rating improvement project by 2030, part of an effort to make Vietnam a developing and upper-middle-income country with modern industry, heightening the country's international reputation and reducing credit risks.
The country sets to raise its credit rating to Baa3 or better on Moody's scale and BBB- or better on the Standard & Poor's and Fitch by 2030, which are considered as "investment-grade".
Under the project, the annual GDP growth during the period will average about 7%, with per capita GDP at the current price by 2030 reaching about US$7,500, and total social investment accounting for some 33% – 35% of the GDP.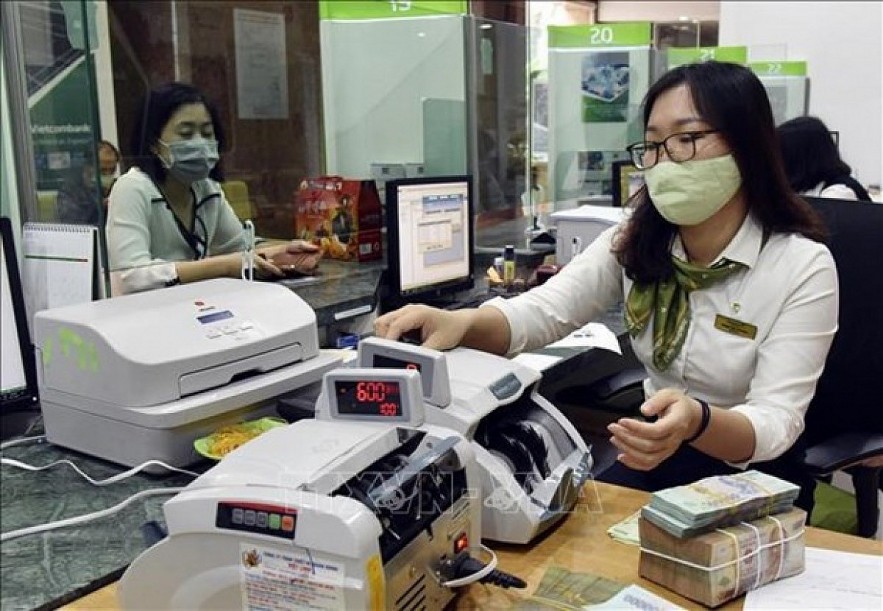 At a transaction branch of Vietcombank. Photo: VOV
Vietnam will also better control the State budget overspending, aiming to reduce the overspending to around 3% of the GDP and ensure that public and government debts will not exceed 60% and 50% of the GDP, respectively.
The main solutions are to build a strong public financial system, improve debt indexes, promote fiscal consolidation, enhance the transparency of fiscal policies, manage investment plans on a medium-term basis, and foster the harmony between the medium-run investment and the national financial plans, reported VOV.
Additionally, the project highlighted the need to enhance the structure and quality of the banking system and State-owned enterprises to lower risks for the State budget, and strengthen regulatory framework on providing loans and expanding credit growth, with a focus on production and the Government's priority areas.
Vietnam's current credit rating on S&P and Fitch's scale stands at BB while the country receives the rating of Ba3 on the Moody's.