Vietnam News Today (Aug. 9): Vietnam Emerges as Leading Global Tourist Destination
Vietnam News Today (Aug. 9): Spain officially recognizes new-style Vietnamese passports; Vietnam's peacekeepers install security fencing in Abu Qussa; Vietnam emerges as leading global tourist destination; Vietnam's manufacturing output continues to rise.
Vietnam News Today (Aug. 9) notable headlines
Spain officially recognizes new-style Vietnamese passports
Vietnam's peacekeepers install security fencing in Abu Qussa
Vietnam emerges as leading global tourist destination
Vietnam's manufacturing output continues to rise
Vietnam contributes to International Law Commission
Digital transformation crucial to an independent, self-reliant economy: PM
Hanoi adopts five-year public investment plan
Flag raised in Hanoi to mark ASEAN's 55th founding anniversary
Finale of Miss World Vietnam 2022 to take place on August 12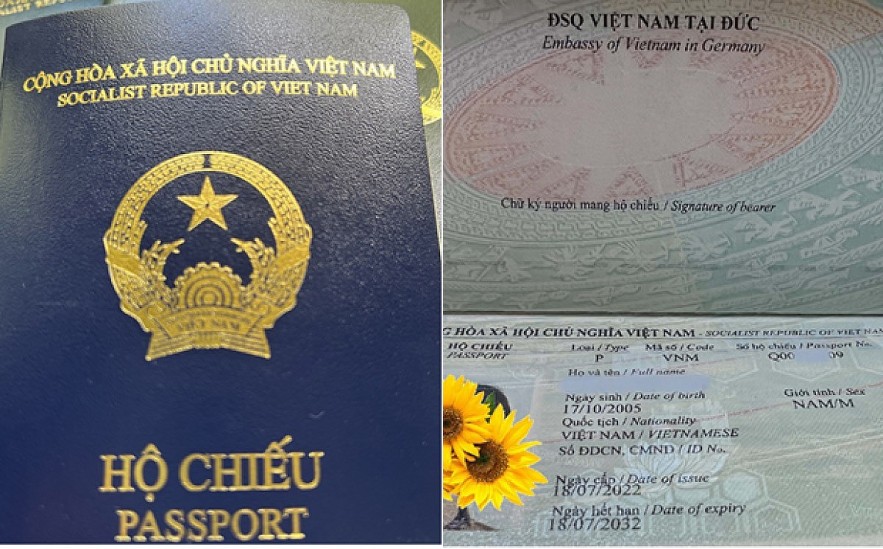 A new style passport. Image source: VNA
Spain officially recognizes new-style Vietnamese passports
The Spanish Embassy in Vietnam issued a notice on August 8 stating that after finalising mandatory technical consultations with competent central agencies in Spain, these agencies have decided to officially recognise new-style Vietnamese passports which have a blue cover.
These passports already contain all necessary information in line with international regulations.
However, since stating the "place of birth" is a mandatory requirement to obtain a Schengen visa, applicants holding the new blue-violet passport must submit a valid National Identity Card/ID to prove their place of birth, cited VOV.
According to details given by the Spanish Embassy in Vietnam, as of August 8 the Embassy will re-receive visa applications from new passport holders who also possess valid Identity Card/Citizen ID.
In any case, visa applicants with the new-style passport should be aware that, when planning to travel to Spain or Europe, according to Schengen regulations, visas issued on any new passports will not be valid for entry into any Schengen area countries where new passports are not accepted.
Therefore, the Embassy recommends that visa applicants, in case of traveling on tours to several different countries, should contact the embassies of those countries before preparing for departure.
The Embassy of Spain added that passports which have green covers and show the "place of birth" are not restricted from entry by any of Schengen member states and will continue to be processed normally without being impacted by similar territorial restrictions.
Earlier, on August 1, the Spanish Embassy in Vietnam announced that it would not be able to accept Schengen visa applications for new Vietnamese passports which don't have "place of birth" information.
Vietnam's peacekeepers install security fencing in Abu Qussa
Vietnam's Engineering Unit Rotation 1 at the UN Interim Security Force for Abyei (UNISFA) has completed installing a 380m-long metal security fencing around a UNISFA military observation station in Abu Qussa on the border between South Sudan and Sudan.
The fencing, made from 127 Y-shaped and 126 I-shaped columns, lies about 500km away from the unit's position. The observation station was placed here to monitor how concerned parties observe peace agreements along the border.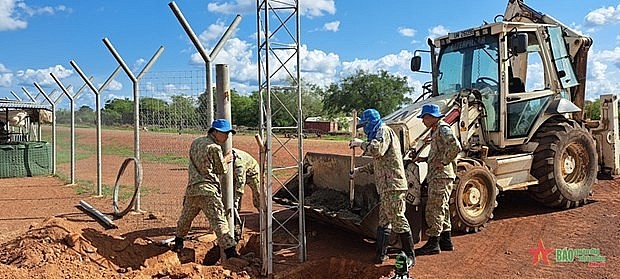 The fencing is made from 127 Y-shaped and 126 I-shaped columns. Photo: Engineering Unit Rotation.
As the Vietnamese unit boasted an efficient approach and close coordination with others of the mission and worked on weekends, the installation had been finished after 14 days, six days ahead the initial plan, according to VNA.
According to Colonel Mac Duc Trong, chief of the unit, the independent task was performed by 17 officers. The unit has made good preparations in logistics and technical affairs, ensuring sufficient provision of tools and equipment, he added.
Since its deployment at UNISFA, the unit has completed the repair and maintenance of a 50km arterial road passing through the Amiet wholesale market, regularly rescued bogged trucks, and built drainage in residential areas.
Vietnam emerges as leading global tourist destination
The India Times recently published an article highlighting the country's emergence from a quiet nation to one of the world's best tourist destinations.
The article outlines how celebrity chef and author Anthony Bourdain made a significant contribution to elevating the country's image to the wider world.
"People are put on Earth for various purposes. I was put on Earth to do this: Eat noodles right here," said Bourdain during his visit to Vietnam.
The globally-renowned chef always felt a special connection with the nation, dating back to the first time that he showcased Vietnam back in his 2002's show A Cook's Tour in Episode 3 of Season 1. Little did the world know that the door opened by Bourdain would come as a blessing in disguise for the country. Indeed, its tranquil seaside would see a transformation so great that it would attract generations of travelers, all of whom are curious to learn more about local culture.
Approximately 20 years ago, Vietnam was not hugely popular among international travelers. In general, people were still travelling in traditional ways, including ready-made tours, according to the article.
The article added that in the country's case, food played a major role in reviving the tourism industry. Major credit must go to celebrity chef and author Bourdain as the world took inspiration from his adventures and grew curious about the various taste and sights of the country. This led to Vietnam's first batch of travelers who also kick started the first generation of adventure tourists, leading to backpacking to become a popular activity.
The early 2000s were largely slow due to social and political unrest throughout the region, although local businesses got the idea that travelers from the West will come and will want to explore. In order to make it more accessible and welcoming, cities like Ho Chi Minh and Hanoi started to open up backpacker-friendly options specifically for these small tribes of international guests. Other small towns and cities quickly followed suit and started making their locations more traveler-friendly.
In addition, access by air was made easier with the opening of airports in places like Da Nang and Nha Trang, with these picture perfect locales now being made accessible to the world and boasting beautiful locations and interesting food for visitors.
While Western adventure travelers are typically on a mission to take as many off-the-beaten paths as possible, Asian travelers have not followed the changing trend. The curiosity to check out what attracted the Western travelers in the first place has been a big thing among tourists from Asian middle-class societies with disposable income.
Celebrity chef Anthony Bourdain eats bun cha with former US President Barack Obama in Hanoi in 2016. Photo: anthonybourdain/Instagram
This has led to mass tourism, with places such as Hue being popular for its history, Quang Binh province for spelunking, Sa Pa for its iconic paddy fields, and Nha Trang for picturesque beaches. Other popular places include Mekong Delta for its iconic waterways and Phu Quoc for its underwater adventure, leading Vietnam to quickly rise as a hot destination everybody wanted to experience.
Bourdain's love for pho immediately comes to mind in relation to food tourism. In the last decade, Vietnamese cuisine has become a hit globally. Thanks to various food shows on television, YouTube, and other social media platforms, rice paper rolls (gỏi cuốn), pho, and banh mi have become popular choices of food while eating out.
One of the greatest Vietnamese attractions is therefore the street food scene. It is affordable, easily available, and has plenty of variety, with street food in Vietnam possessing its own unique charm. Experiencing a destination's unique culture through its food is be a terrific activity to do, the article explained.
It concludes that in a span of less than two decades, going from an underdog destination to a tourism hotspot, Vietnam has developed a long way in a relatively short period of time. It now Draws the interests of photographers, foodies, culture and history buffs, and thrill seekers, meaning it is safe to say that Vietnam is here to stay as a popular tourist destination.
Vietnam's manufacturing output continues to rise
The Vietnamese manufacturing sector remained in growth territory at the start of the third quarter of the year, but there were some signs of demand softening, according to a survey released on August 8 by S&P Global.
S&P Global said the Vietnam Manufacturing Purchasing Managers' Index (PMI) remained above the 50.0 no-change mark for the tenth successive month in July, signalling a further strengthening of business conditions. That said, at 51.2, down from 54.0 in June, the index signalled a softer improvement.
As such, output, new orders and employment all increased at weaker rates than in June. New orders increased for the 10th month running, but the rate of expansion eased to the weakest since April. New export business rose solidly, meanwhile, and at a faster pace than total new orders.
The continued growth of new orders encouraged manufacturers to keep expanding production in July. Output rose for the fourth successive month. That said, the rate of expansion was only marginal and the softest in the current sequence of growth amid signs of demand softening, shipping difficulties and price pressures.
There were signs, however, of price and supply pressures easing at the start of the third quarter.
On prices, according to the survey, the rate of input cost inflation slowed sharply and was the weakest since October 2020 as the prices of some inputs fell on global markets. That said, the latest rise was still above the series average amid reports of higher costs for oil, gas and freight. Similarly, output prices continued to rise, but the rate of inflation slowed and was only modest.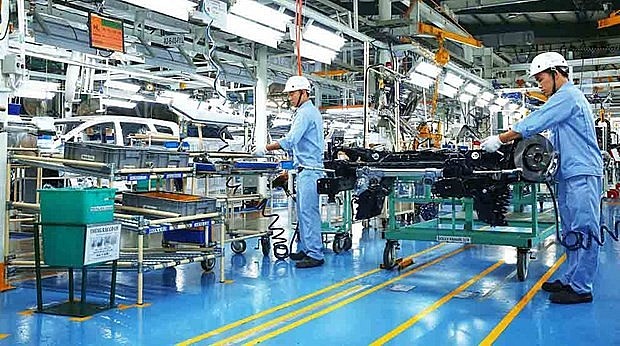 Illustrative image. Photo: VNA
Suppliers' delivery times neared stabilisation as the rate of lead time lengthening softened for the second month running to the weakest in 22 months. Where delays continued, this was linked to issues with shipping and rising transportation costs.
Manufacturers continued to expand their workforce numbers in line with higher output requirements, the fourth month running in which this has been the case. The rate of job creation was solid despite slowing from the three-and-a-half year high posted in June. Meanwhile, backlogs of work were unchanged following a decrease in the previous month, cited VNA.
As well as taking on extra staff, firms also expanded their purchasing activity in July, due to rising new orders and efforts to build inventory reserves. Any attempts to accumulate stocks of purchases were in vain as preproduction inventories decreased at the sharpest pace in just over a year.
Stocks of finished goods also decreased, falling for the fifth month running and at a faster pace than in June. Some firms lowered inventories in response to slower new order growth, while others had found it easier to dispatch products for export.
Manufacturers remained optimistic that production will increase over the coming 12 months. Positive sentiment reflected hopes for further improvements in customer demand, stable market conditions, new product development and business investment. Close to 58% of respondents were optimistic about the outlook, while 11% were pessimistic.
Vietnam contributes to International Law Commission
Vietnamese Ambassador Nguyen Hong Thao has pledged to make more contributions to the progress and development of international law, for peace, friendship, cooperation and sustainable development worldwide.
Speaking at the 73rd session of the International Law Commission (ILC) on August 5, the ambassador, on behalf of the Asian States regional group, spoke highly of efforts by the commission as well as its contributions and support to developing countries.
The 73rd session is the final meeting of the commission in the 2017-22 tenure, which lasted up to six years due to the Covid-19 pandemic. The session took place from April 18 to June 3, and from July 4 to August 5.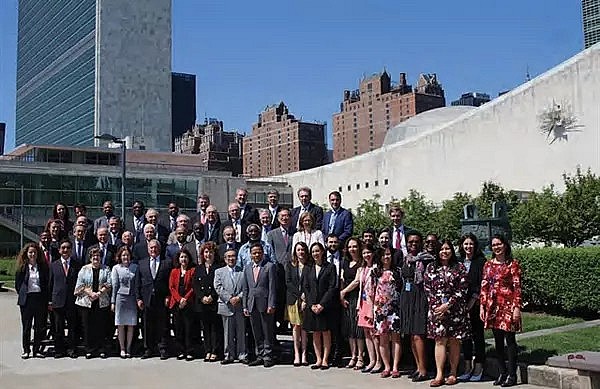 73rd session of the International Law Commission (ILC) was held on August 5 in Geneva, Switzerland.
Vietnamese Ambassador Nguyen Hong Thao was re-elected to the ILC for the 2023-27 tenure on November 12, 2021, with 145 out of 191 votes, ranking fourth among 11 candidates from the Asia-Pacific.
During the 2017-22 tenure, Ambassador Thao was the first Vietnamese to be elected to the ILC, VNS reported.
He joined and offered ideas to the committee's important discussions regarding environmental protection in armed conflict, protection the atmosphere, rising sea levels and international law.
Thao earned a doctorate degree of law from the University of Paris 1 Pantheon-Sorbonne and previously held important positions such as Vice Chairman of the National Border Commission and head of the Vietnamese delegations to negotiations on border agreements with its neighbouring countries.
The ILC is an independent body of the UN, and specialises in developing and codifying international law, and reporting to the UN General Assembly's Legal Committee.
It is composed of 34 members who are elected by UN member states every five years via secret ballot.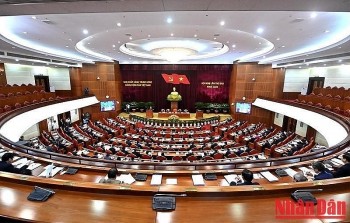 National
The 13th Party Central Committee discussed two important projects on October 4, the second working day of its 6th plenum.