Vietnam News Today (Dec. 9): Vietnam - Singapore Innovation Centre Helps Firms Transform Production
Vietnam News Today (Dec. 9): Vietnam - Singapore innovation centre helps firms transform production; HCM City among most searched destinations by travelers; Vietnamese digital technology industry's revenue estimated at 148 billion USD in 2022; Two Vietnamese films up for consideration at Oscars.
Vietnam News Today (Dec. 9) notable headlines
Vietnam - Singapore innovation centre helps firms transform production
HCM City among most searched destinations by travelers
Vietnamese digital technology industry's revenue estimated at 148 billion USD in 2022
Two Vietnamese films up for consideration at Oscars
Forum highlights new opportunities for Vietnamese exports
Business association helps connect Vietnamese, Malaysian firms
2022 International Circus Festival wraps up in Hanoi
PM's trip to elevate Vietnam – EU to new height: diplomat
Vietnam interested in expanding int'l defence partnership: PM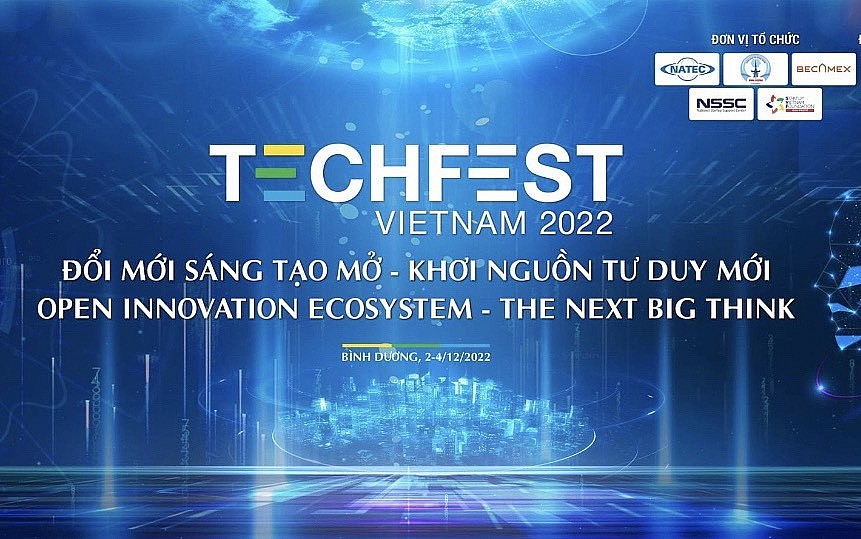 Techfest Vietnam 2022.
Vietnam - Singapore innovation centre helps firms transform production
The Vietnam - Singapore Industry 4.0 Innovation Centre recently made debut in the southern province of Binh Duong, aiming to not only support startups but also assist manufacturers to carry out reforms and raise labour productivity.
The centre comes as a result of the cooperation between the Vietnamese side, comprising of the Becamex IDC Corp. under the Binh Duong provincial People's Committee, the Vietnam - Singapore Industrial Park (VSIP) joint venture and the Eastern International University, and Singaporean partners, including Singapore Polytechnic and the Smart i4.0 Transformation Alliance.
It is equipped with laboratories, machinery, and facilities to help creators and enterprises conduct research and reform without having to make their own financial investment.
With support from experienced Singaporean partners, it also looks to assist enterprises to improve and transform their existing machinery and production lines to promote governance effectiveness, labour productivity, and added value, cited VNA.
At the recent National Innovative Entrepreneurship Day 2022 (Techfest Vietnam 2022), the Ministry of Science and Technology and Becamex IDC, which represented Vietnamese and Singaporean partners, also signed a cooperation agreement to design programmes for supporting startups.
HCM City among most searched destinations by travelers
Ho Chi Minh City was named among the top 15 most searched destinations by global travelers for the holiday season as complied by Booking.com, one of the world's leading online travel companies.
The southern city climbed up a total of 2,985 spots to secure 12th place among destinations searched for by global travelers.
"Being one of the first countries in the world to have lifted restrictions on Covid-19 since March 15, 2022, Vietnam has since attracted a great number of tourists," according to Booking.com.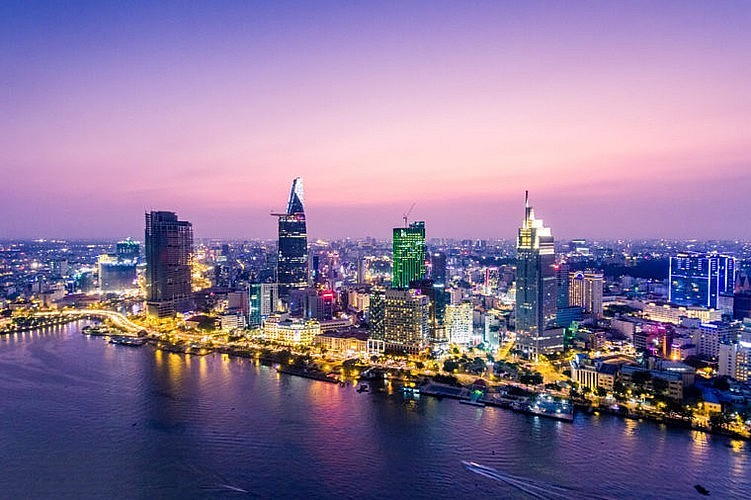 Photo: VNN
Elsewhere, London and Paris were the most searched destinations, followed by Dubai (United Arab Emirates), Amsterdam (Netherlands), Barcelona (Spain), Rome (Italy), New York (United States), Tokyo (Japan), and Prague (Czech Republic). Other locations to make the list include Vienna (Austria), Madrid (Spain), Berlin (Germany), Budapest (Hungary), and Istanbul (Turkey).
Booking.com also released a list of the top 10 most searched destinations by Vietnamese nationals for international travel.
They include Khon Kaen, Chiang Mai, Phuket, and Bangkok (Thailand), Singapore, Seoul (Republic of Korea), Taipei (Taiwan - China), Tokyo (Japan), and Melbourne (Australia).
Vietnamese digital technology industry's revenue estimated at 148 billion USD in 2022
A national forum on the development of digital technology enterprises (Make in Vietnam Forum 2022), one of the biggest annual events of Vietnam's digital technology industry, was held in Hanoi on December 8.
Speaking at the forum, Deputy Prime Minister Vu Duc Dam said that technology carries the mission of paving the way. He also pointed out three issues, namely institutions, human resources and new problems that need to be solved by modern digital technology.
Dam urged digital technology enterprises to join hands and stay united to seek digital solutions serving the government and people, according to VNA.
Deputy Minister of Information and Communications Pham Duc Long affirmed that digital businesses need to have ambitions and pioneer in helping to turn Vietnam into a developed country by 2045. Businesses must turn digital technology into an important driving force for creativity and innovation, he said.
The Ministry of Information and Communications will consider changing institutions to better support the development of digital businesses, he said, adding that it will also accompany the Ministry of Education and Training to develop human resources, making it a core for the national digital transformation process.
The ministry will work with the business community to further explore the domestic market and then, enter the foreign markets, he said.
At the event. Photo: VNA
Long said that the digital technology industry is a bright spot in Vietnam's economy. Its revenue is estimated to reach about 148 billion USD in 2022, marking a year-on-year increase of 10%.
Vietnam now has 70,000 digital technology firms and the exports of the digital technology industry are estimated at 136 billion USD, Long noted.
Vietnamese digital technology enterprises have continued to affirm their pioneering role in research, development and innovation, mastering technology, and making important contributions to the process of promoting national digital transformation, he added.
At the forum, enterprises shared information about global information technology trends, and proposed solutions to develop sustainable Vietnamese digital technology enterprises, master the domestic market, and enhance Vietnam's value in the global value chain.
On the sidelines of the forum, a hybrid exhibition displays and offers participants opportunities to experience typical Make-in-Vietnam digital technology products, that are expected to serve the development of the digital government, digital economy and digital society.
Two Vietnamese films up for consideration at Oscars
Two Vietnamese movies have been named among Animated, Documentary and International Features nominees for consideration at the 95th Academy Awards (Oscars), as announced by the Academy of Motion Picture Arts and Sciences (AMPAS).
The films are action flick 578: Phat dan cua ke dien (578 Magnum) and Nhung dua tre trong suong (Children of the Mist).
According to the website Deadline, voters had a choice of a total of 27 animated features, along with 144 documentary features and international features from 92 countries.
Shortlists for the Documentary and International Feature category will be announced on December 21, with Oscar noms set to be unveiled on January 24.
This year's ceremony is set to be broadcast on March 12 from the Dolby Theatre at Ovation Hollywood.
Vietnam's 578 Magnum will compete in the Best International Feature Film award category.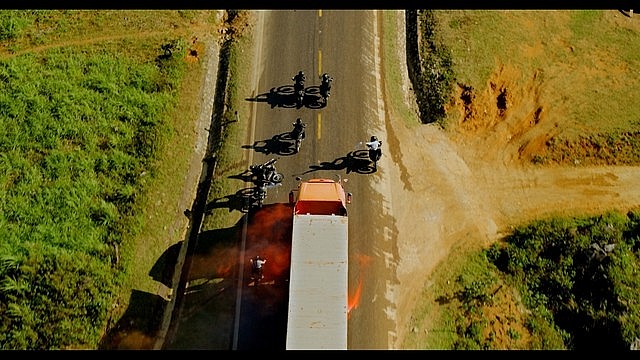 Scene in the movie.
Directed by Luong Dinh Dung, the film tells the story of a father who works as a driver of a container truck hunting down a group of criminals who kidnaped his daughter.
Meanwhile, Children of the Mist will compete in the Documentary Feature Film award category, reported VOV.
Directed by Ha Le Diem, the 90-minute long documentary is narrated by a 12-year-old ethnic H'Mong girl who resides in the northern town of Sa Pa.
It discusses the clash between ancient customs and modern values in a place where children from a traditional culture also have access to the outside world.
Forum highlights new opportunities for Vietnamese exports
The Ho Chi Minh City Investment and Trade Promotion Centre (ITPC) held a forum on December 8 to discuss new export opportunities for Vietnamese enterprises.
The event saw the attendance of nearly 200 delegates from diplomatic missions in Ho Chi Minh City, domestic and foreign enterprises and business associations, economic experts and Ho Chi Minh City's departments and agencies.
According to speakers at the forum, the trade value of Vietnam and Ho Chi Minh City in particular is still expected to record strong growth despite facing numerous challenges, such as the Covid-19 pandemic, the Russia-Ukraine conflict, global inflation, falling demand and supply chain disruptions.
They stated that difficulties in the global economy and trade will continue into early 2023 but this is a new opportunity for Vietnamese exporters, including those in Ho Chi Minh City, to rise and maintain export growth.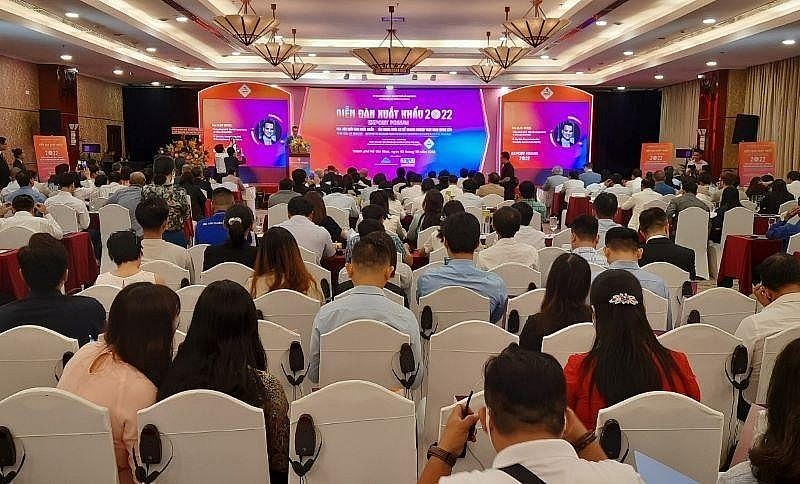 The forum on Vietnam's export opportunity.
The experts highlighted the advantages of the free trade agreements that Vietnam has signed, including new-generation pacts such as the CPTPP, EVFTA and RCEP, NDO reported.
In addition, Vietnamese goods, especially farming products, garments, footwear and electronic products, have gradually asserted their quality and are making inroads into demanding markets.
Vietnam's export structure is also witnessing a marked shift from raw materials to highly processed products with higher added value.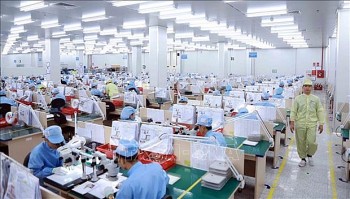 National
Vietnam News Today (Jan. 26): Vietnam - important partner of RoK; HCM City maintains growth momentum, reaps successes in 2022; Vietnam's tourism forecast to strongly rebound in five years; Many localities attract a large number of visitors during Tet.