Vietnam News Today (December 22): Vietnam to Issue its Own Covid-19 Vaccine Passport
Vietnam News Today (December 22): Vietnam reports 16,316 more domestic Covid-19 cases; Vietnam, Australia announce roadmap for enhanced trade, investment ties; Vietnam to issue its own Covid-19 vaccine passport; Domestic tourism ready for a bonanza year in 2022.
Vietnam News Today (December 22) notable headlines
Vietnam reports 16,316 more domestic Covid-19 cases
Vietnam, Australia announce roadmap for enhanced trade, investment ties
Vietnam to issue its own Covid-19 vaccine passport
Domestic tourism ready for a bonanza year in 2022
Vietnam Airlines Group to offer nearly 2 million tickets for Tet
Vietnam, Cambodia to forge cooperation in agro-forestry-fishery
Ceremony pays tribute to former Russian military experts serving in Vietnam
Future of electric vehicle development in Vietnam discussed
Thai Vietjet to operate Bangkok-Phu Quoc direct flight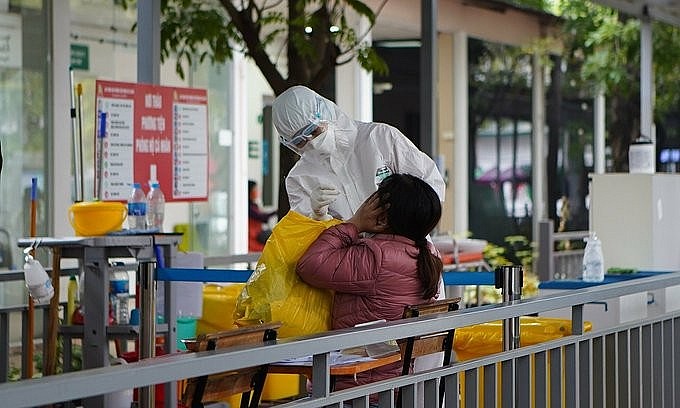 A woman receives the Covid-19 test at Thanh Nhan Hospital in Hanoi, December 9, 2021. Photo: VnExpress
Vietnam reports 16,316 more domestic Covid-19 cases
Vietnam confirmed another local Covid-19 cases on Tuesday in 62 cities and provinces, and Hanoi continued to lead the tally, the Health Ministry data showed.
Hanoi accounted for the most cases, 1,704, followed by the Mekong Delta province of Ca Mau with 1,590 cases and HCMC's neighboring province of Tay Ninh, with 939 cases.
HCMC recorded 813 cases.
The ministry confirmed 250 more Covid-19 deaths, including 58 in HCMC and 31 in Tay Ninh, raising the national death toll to 30,041, or 1.9 percent of the total infections, cited VnExpress.
The fourth wave that hit Vietnam in late April has until now been responsible for over 1.56 million cases. Of them, more than 1.15 have recovered.
Almost 62.9 million people of the nation's 96-million population have been vaccinated with two doses, and more than 1.3 have received the third dose, including the one of the three-dose combo for Cuba's Abdala vaccine.
Vietnam, Australia announce roadmap for enhanced trade, investment ties
Vietnam and Australia on December 21 published their Enhanced Economic Engagement Strategy, setting out a roadmap to boost bilateral trade and investment ties.
Australian Minister for Trade, Tourism and Investment Dan Tehan welcomed the Strategy as the foundation for both countries' efforts to double investment and become top ten trading partners.
"Australia and Vietnam have complementary economies - we are partners more than competitors. Our supply chains are becoming more closely entwined, meaning together we are exporting to markets around the world," Dan Tehan said in a media pre-lease.
According to the minister, the implementation of the Economic Engagement Strategy will unlock mutually beneficial opportunities and boost bilateral trade and investment ties, especially in key areas such as education, resources, agriculture, manufacturing and digital economy.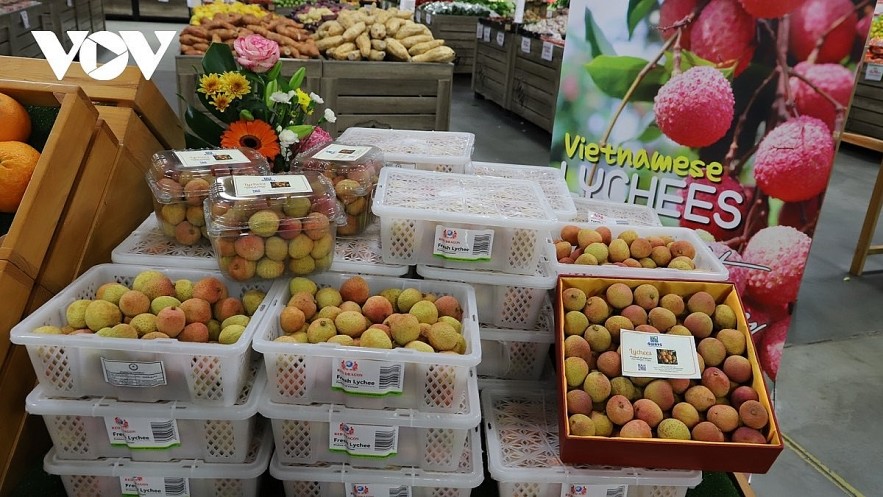 Some Vietnamese fruits such as lychees and durians have been exported to Australia. Photo: VOV
As the two countries emerge from the pandemic and begin economic recovery, the strategy presents tremendous opportunities for them, he noted.
For his part, Vietnamese Minister of Planning and Investment Nguyen Chi Dung said success in achieving the common objectives of the Strategy will further enhance the economic position of Vietnam and Australia, contributing to the safety, security and shared prosperity of the Asia-Pacific region, according to VOV.
According to official data, over the past 20 years, the Australia-Vietnam trade has grown at an average rate of 8.6% per year, much higher than the average trade growth of 5.8 %/year between Australia and other ASEAN countries. Two-way trade in goods and services was estimated to reach AUD14.6 billion (US$10.4 billion) in 2020.
Meanwhile, Vietnam's investment in Australia has increased fivefold from AUD155 million (US$110.5 million) in 2008 to AUD785 million (US$559.4 million) in 2020. Vietnamese investment grew the most in the 2010-2014 period, after the ASEAN-Australia-New Zealand Free Trade Agreement took effect.
For its part, as of December 2020, Australian investment in Vietnam hit AUD1.38 billion (US$980 million), ranking 20th among all foreign investors in the country. Australia mainly invests in the manufacturing, processing, food, agriculture, forestry and fishery sectors.
Vietnam to issue its own Covid-19 vaccine passport
Vietnam will issue its own digital Covid-19 vaccine passport that will carry personal details and vaccination information.
A Health Ministry document said the vaccine passport would include the holder's name, date of birth, nationality, disease against which the vaccination has been done, number of vaccine shots, vaccination dates, vaccine type, vaccine manufacturers and a serial number.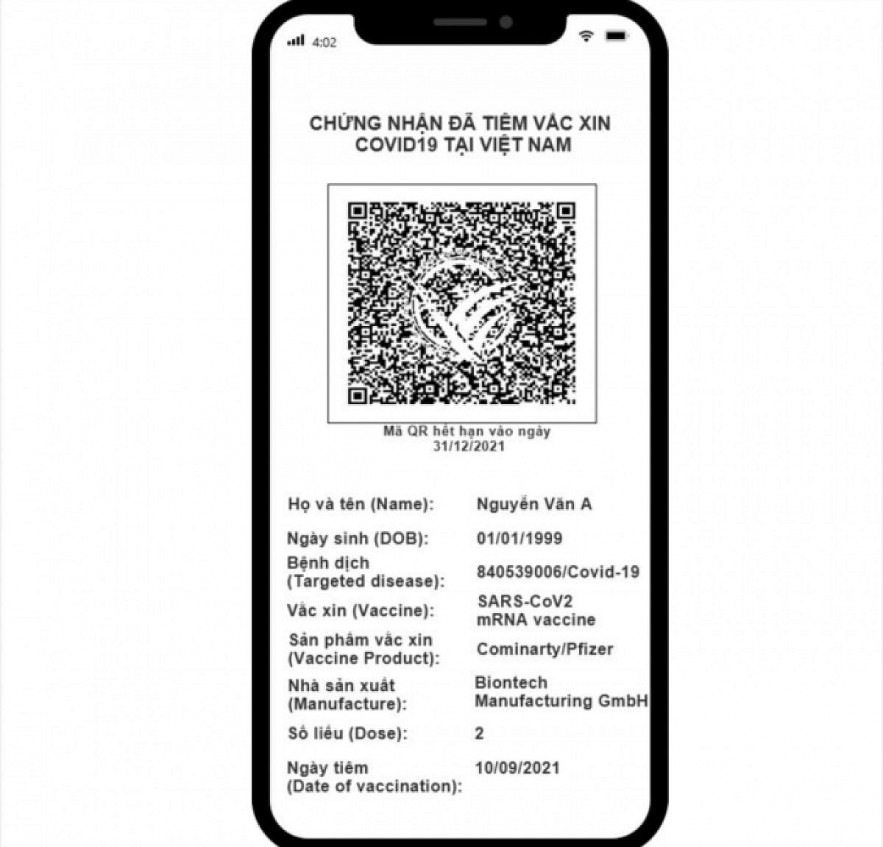 An illustration of how Vietnam's Covid-19 vaccine passport is presented on a mobile phone. Photo: VOV
The data would be encrypted and presented through a QR code which expires 12 months after their creation.
The health ministry said information displayed on the passport would correspond with documents by the WHO and the EU.
So far, 77.2 million people in Vietnam have received their first Covid-19 vaccine shots, 63 million have received two and 1.3 million have received three, reported VnExpress.
Vietnam has accepted vaccine passports from 78 countries and territories, according to the Ministry of Foreign Affairs. Australia, Belarus, Japan, the U.K., and the U.S. have accepted Vietnam's vaccine passport, while it is under "consideration" in other countries.
Domestic tourism ready for a bonanza year in 2022
Vietnam's domestic tourism market is anticipated to bounce back in 2022 following a long Covid-19 hiatus thanks to joint efforts to build a safe corridor between management agencies, tourism associations, and businesses.
The Ministry of Culture, Sports and Tourism recently announced a program aimed at promoting domestic tourism in a safe and flexible manner whilst effectively controlling the Covid-19 pandemic.
The scheme, running with the theme of "Safe traveling - Full experience", will strive to restore the market's confidence in safe and attractive domestic tourism.
Safe tourism has also been supported by 12 northern cities and provinces, including Hanoi, Quang Ninh and Hai Phong, through the signing of a memorandum of understanding (MoU) on tourism cooperation to offer safe tourism services to holiday-makers.
Under the MoU, all parties have agreed to jointly develop specific support policies and commit to creating the right conditions for local tourism businesses to serve travelers, ensure traffic convenience and comply with pandemic regulations.
A representative from Hai Phong said that the northern city once set overly strict regulations to control people from entering or exiting the city. It has now removed all checkpoints erected at entrance gates, making it easier for people to travel back and forth.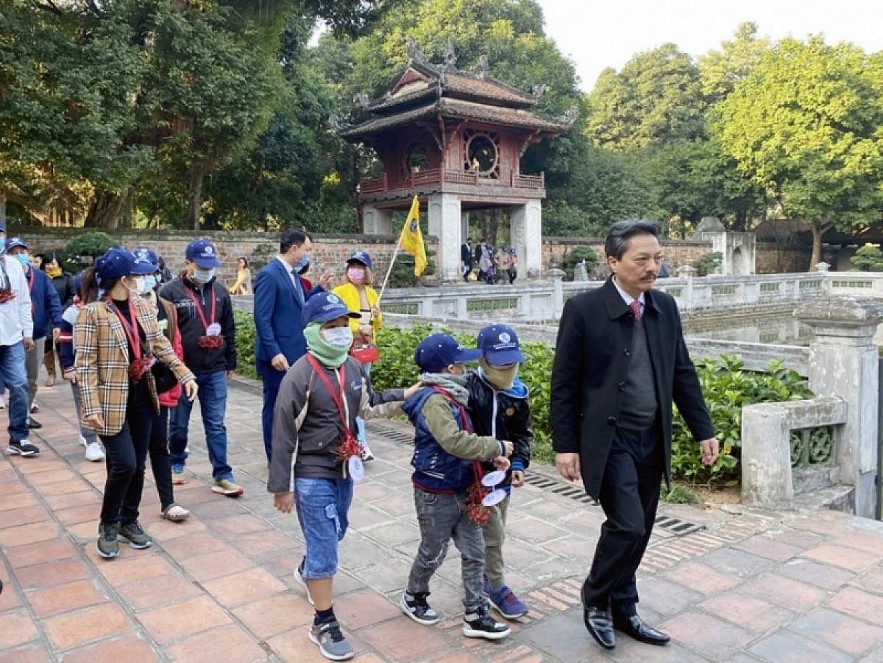 Hanoi shakes hands with other localities to create a safe tourism corridor. Photo: VOV
Meanwhile, Lao Cai province that hosts the Sa Pa Tourism Festival every year has announced that it will share quarantine and treatment costs if holiday-makers are infected with the virus. The visitors are entitled to choose either to stay locally or move to their hometown for Covid-19 treatment at will, reported VOV.
Businesses expected that domestic tourism would get back on track in 2022 with numerous attractive products and destinations. A representative of Vietravel – one of the leading tour operators in Vietnam, said his company would launch a series of products connecting Ho Chi Minh City in the south and localities in the north-western region, to offer diverse and new experiences to visitors.
Do Van Thuc, deputy director of Dat Viet Tour Company, said that most of the domestic tourist routes in the south and central regions are now ready to welcome visitors. Dat Viet has restored most of the routes, including about 30 itineraries across three regions of Vietnam, to woo tourists in the lead up to the lunar new Year holiday.
2022 represents still a challenging year for the tourism industry. To seize opportunities, travel companies have no choice but to team up and offer safe tourism services to holiday-makers under the 'tourism bubble' model, said Deputy Minister of Culture, Sports and Tourism Doan Van Viet.
Vietnam Airlines Group to offer nearly 2 million tickets for Tet
Vietnam Airlines Group, comprising Vietnam Airlines, Pacific Airlines and VASCO, will put up for sale nearly 2 million tickets on domestic flights during the upcoming Lunar New Year (Tet) holiday.
The tickets, each priced about 643,000 VND (28.04 USD) on one way, will be for flights from January 6 to February 15, mainly between Hanoi and Ho Chi Minh City, Da Nang, Nha Trang, Da Lat, Phu Quoc, and between HCM City and Da Nang, Hai Phong, Vinh, Thanh Hoa, Hue, Chu Lai, Quy Nhon, Phu Quoc, Nha Trang and Con Dao, cited VNA.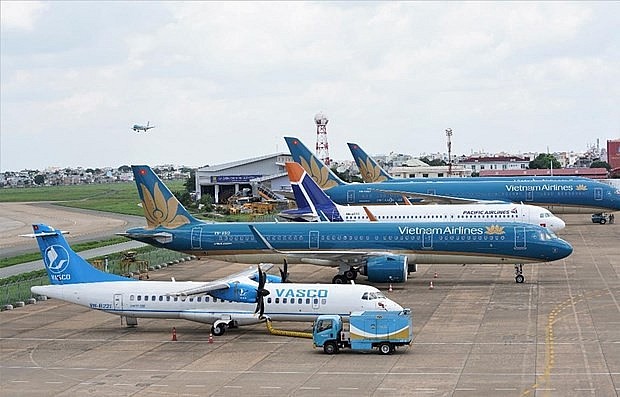 Vietnam Airlines Group to offer nearly 2 million tickets for Tet. Photo: VNA
The airlines have officially sold 1.2 million tickets, and would increase the number based on market demand as well as the permission of competent agencies, a representative from the group said.
Notably, discount tickets will be available from December 22 to February 22 for flights to HCM City from January 21 to 31, and those from HCM City from February 6 to 13.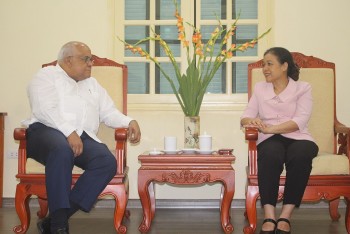 Friendship
Ambassador Nguyen Phuong Nga - President of the Vietnam Union of Friendship Organizations had a meeting and worked with Cuban Ambassador Extraordinary and Plenipotentiary to Vietnam Orlando Nicolas Hernandez Guillen. The two Ambassadors agreed to work closely in organizing solidarity and friendship activities.