Vietnam News Today (December 6): Vietnam's Economy Showing Signs of Recovery
Vietnam News Today (December 6): Vietnam records 14,312 new Covid cases; Vietnam-Lao special relations continue to be nurtured; Vietnam's economy showing signs of recovery; Hanoi changes face-to-face learning plan at last minute.
Vietnam News Today (December 6) notable headlines
Vietnam records 14,312 new Covid cases
Vietnam-Lao special relations continue to be nurtured
Vietnam's economy showing signs of recovery
Hanoi changes face-to-face learning plan at last minute
BTS, Son Tung M-TP most streamed artists in Vietnam: Spotify
HCMC readies stations for public bike service
A pivotal time to capture tourism property potential
Vietravel Airlines to resume domestic flights
HCM City opens 17th tourism festival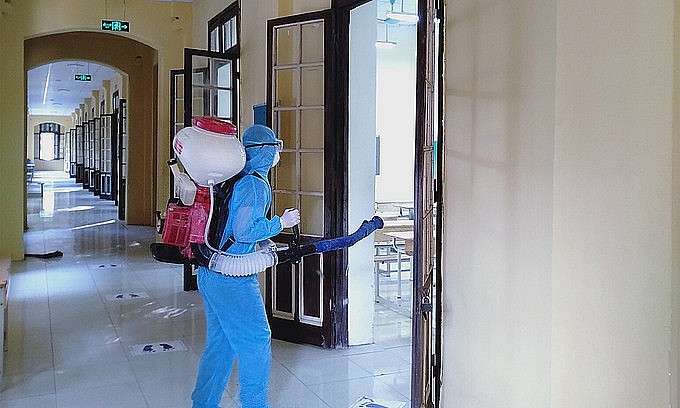 A staff member disinfects a classroom at Hanoi's Phan Dinh Phung High School, preparing for the return of students, Dec. 3, 2021. Photo: VnExpress
Vietnam records 14,312 new Covid cases
The Health Ministry reported 14,321 new Covid-19 cases in 61 provinces and cities Sunday, pushing the ongoing wave's tally to nearly 1.3 million cases.
The three localities with the highest number of new cases were Ho Chi Minh City with 1,491 cases, Can Tho with 1,132 and Tay Ninh with 792 cases.
Hanoi recorded 400 new cases on Sunday, cited VnExpress.
The Covid-19 death toll in Vietnam rose to 26,220 with the confirmation of 199 deaths on Sunday.
Health authorities also confirmed 1,711 recoveries the same day, bringing the total tally of recovered cases so far to 1,009,277.
Almost 54.1 million people of the nation's 96-million population have been fully vaccinated.
Vietnam-Lao special relations continue to be nurtured
Chairman of the Lao National Assembly Saysomphone Phomvihane will pay an official visit to Vietnam from December 6-8 at the invitation of National Assembly Chairman Vuong Dinh Hue.
This is the first overseas visit by the Lao official in his new position, and also the first in-person by a foreign parliament leader to Vietnam from the beginning of its 15th tenure.
Vietnam and Laos are close neighbors, the two peoples have a traditional relation of long-lasting friendship. In July 1962, the two countries agreed to establish bilateral diplomatic relation, marking a new milestone. In Party General Secretary and State President Nguyen Phu Trong's visit to Laos in February 2019, the two sides agreed to lift the traditional relationship into the great traditional one. Bilateral cooperation has become more diverse, and been unceasingly consolidated and updated in terms of both quantity and quality.
In economic cooperation, Vietnam is now one of the top three investors in Laos. To intensify the mutual support, the two countries are currently accelerating economic and transport connectivity projects. Cooperation in education and training remains a priority field.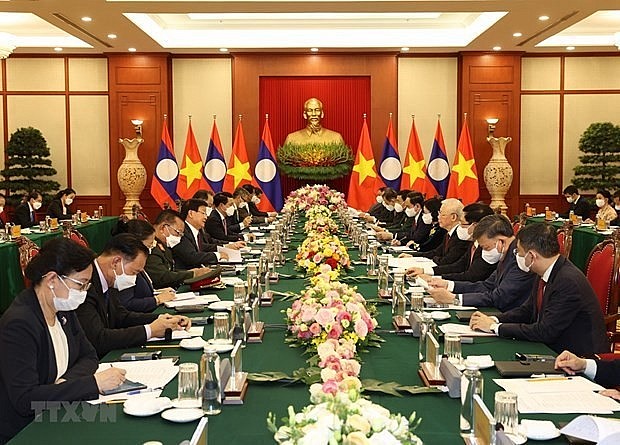 The talks between Vietnamese Party General Secretary Nguyen Phu Trong and Party General Secretary and President of Laos Thongloun Sisoulith in Hanoi in June 2021. Photo: VNA
To help with Laos's sustainable development, Vietnam has been facilitating Laos in using Piers 1, 2, and 3 at Vung Ang port; providing assistance to Lao in building key projects like schools, hospitals and roads. A point of note is that on August 10, 2021, Vietnam officially handed to Laos the new office of its National Assembly after four years of construction.
Facing the global pandemic, Vietnam was the first to send a special flight transporting medical equipment and senior experts to help Laos fight the second wave of the Covid-19.
Over the recent years, the relations between the two National Assemblies have been continuing to be accelerated which have made important contributions to the comprehensive relationship between the two countries. In the context of the Covid-19 pandemic, leaders of the two law-making bodies have been maintaining their regular contacts in flexible forms, according to VNA.
The official visit to Vietnam by Saysomphone Phomvihane manifests the special political trust and importance from the Party, State and National Assembly of Laos as well as from him personally to Vietnam and the bilateral relations.
In the coming visit, the two sides will continue pushing up the implementation of the agreement on the cooperation between the two parliaments, exchange ideas on orientations and measures to strengthen cooperation between the two countries and parliaments in the time to come; and share experience in implementing the functions of the National Assemblies in the fields of making laws, supervising and deciding on important issues of the countries.
Vietnam's economy showing signs of recovery: IMF official
Vietnam is showing signs of socio-economic recovery though the Covid-19 pandemic remains complex, according to Francois Painchaud, Regional Resident Representative of the International Monetary Fund (IMF) in the country.
Speaking at the Vietnam Economic Forum 2021 on December 5, Painchaud said the this started in the fourth quarter, and the country can achieve a GDP growth rate of 2.5 percent this year and 6.6 percent in 2022.
He underlined the importance of enhancing the healthcare capacity to economic recovery, noting that timely fiscal and monetary policies for right groups and tools of restructuring to support development in the long term can help minimize the pandemic's impact.
The official held that the size of fiscal measures in developed economies can be applied to other countries, including Vietnam. More importantly, policy support needs to be based on the pandemic's developments as well as the economic development process in each country. Border closure and social distancing measures should be accompanied by policy support for essential sectors.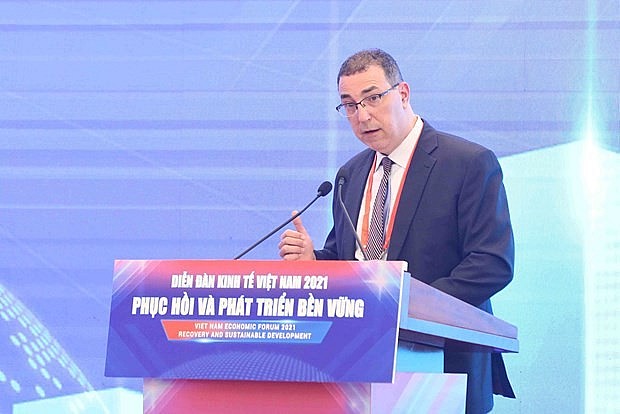 IMF Regional Resident Representative Francois Painchaud addresses the Vietnam Economic Forum in Hanoi on December 5. Photo: VNA
Temporary but timely assistance measures must be provided for the worst-hit households or enterprises when a country gradually moves towards reopening, he noted.
The pandemic has considerably affected employment, especially in the informal sector, and small- and medium-sized enterprises (SMEs), but Vietnam can still realize its aspirations, provided that more drastic reforms are made, according to Painchaud.
Addressing the forum, Bui Quang Tuan, Director of the Vietnam Institute of Economics, also pointed out several positive signs indicating growth recovery in the country, reported VNA.
However, he also noted that businesses are facing a serious shortage of capital or encountering obstacles to credit access.
Tuan suggested aid packages that are big and timely enough and "directly injecting vitality into the economy" be issued to bolster growth.
Proposing several measures for economic recovery and sustainable development, he said the monetary policy must enable interest rate reduction, the fiscal policy focus on spending on health care and social housing, attention be paid to developing SMEs, public investment be stepped up, and digital transformation and digital economy be facilitated.
Hanoi changes face-to-face learning plan at last minute
The Hanoi Department of Education and Training on December 5 changed its plan on face-to-face learning for high school students due to the complicated nature of the Covid-19 outbreak locally.
In its latest announcement, graders 10 & 11 will not attend school as from December 6 as previously planned, while graders 12 will take a mix of face-to-face and online learning.
In addition, 50% of graders 12 will attend school on Mondays, Wednesdays and Fridays, while the other half will go to school on Tuesdays, Thursdays, and Saturdays. Students will learn online on other days.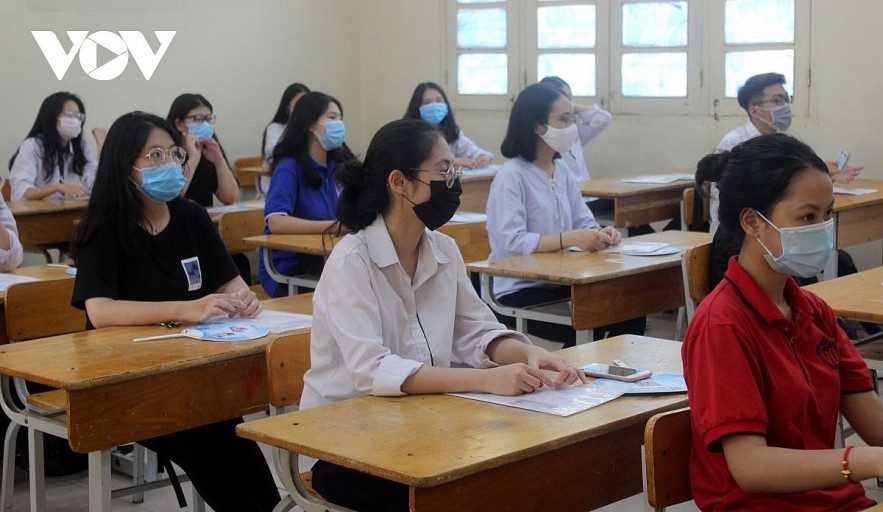 Only Grade 12 students in Hanoi are allowed to attend school again as of December 6. Photo: VOV
Grade 9 students in 18 outlying districts continue to study at school as planned. Students of other grades will be taught online. Preschool children will continue to stay home from school.
The Department requested schools to only arrange one shift of learning (either in the morning or afternoon) instead of two shifts as usual, cited VOV.
Several days ago Hanoi decided to permit schools to reopen the door to high-school students, starting on December 6. However, the complicated nature of the Covid-19 outbreak has over the past days prompted the city to adjust its plan at the last minute.
According to statistics from the Hanoi Centre for Diseases Control, the number of new infections has surpassed the 500 case mark for the past few days. On December 3 alone, its daily count hit nearly 800, raising public concern about the reopening of schools in the city.
BTS, Son Tung M-TP most streamed artists in Vietnam: Spotify
South Korean band BTS and Vietnamese singer Son Tung M-TP were the most streamed artists in Vietnam this year, with local rapper DenVau coming in third place.
According to Spotify's annual year-end report, "Wrapped," which lists the year's most streamed artists and tracks in various countries, this is the second consecutive year that BTS has become the most-streamed artist in Vietnam.
BTS (L) and Son Tung M-TP were most streamed artists in Vietnam on Spotify in 2021. Photo courtesy of the artists
The seven-member boy band has three of the top five most-streamed albums in Vietnam. V-pop singer AMEE's dreAMEE and Canadian singer Justin Bieber's Justice also made the list.
Son Tung M-TP came in second on the list. His hit "Chung Ta Cua Hien Tai" (We of the Present) was also the most-streamed song on the platform in Vietnam this year. The song was followed by BTS's "Butter" and Tung's "Muon Roi Sao Ma Con" (It's Late, But...).
Rapper Den Vau was the third most streamed artist in Vietnam, followed in fourth and fifth places by pop singers Justin Bieber and Taylor Swift, according to VnExpress.
The list of top Vietnamese artists also included boy band Chillies, indie singers Vu and Hoang Dung, and AMEE.
Spotify, in Vietnam since 2018, is currently available in 95 markets. It has around 345 million active users.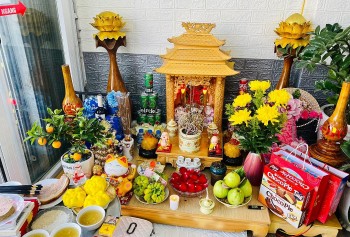 Handbook
Learn more about an ancient Vietnamese tradition that may bring you good fortune!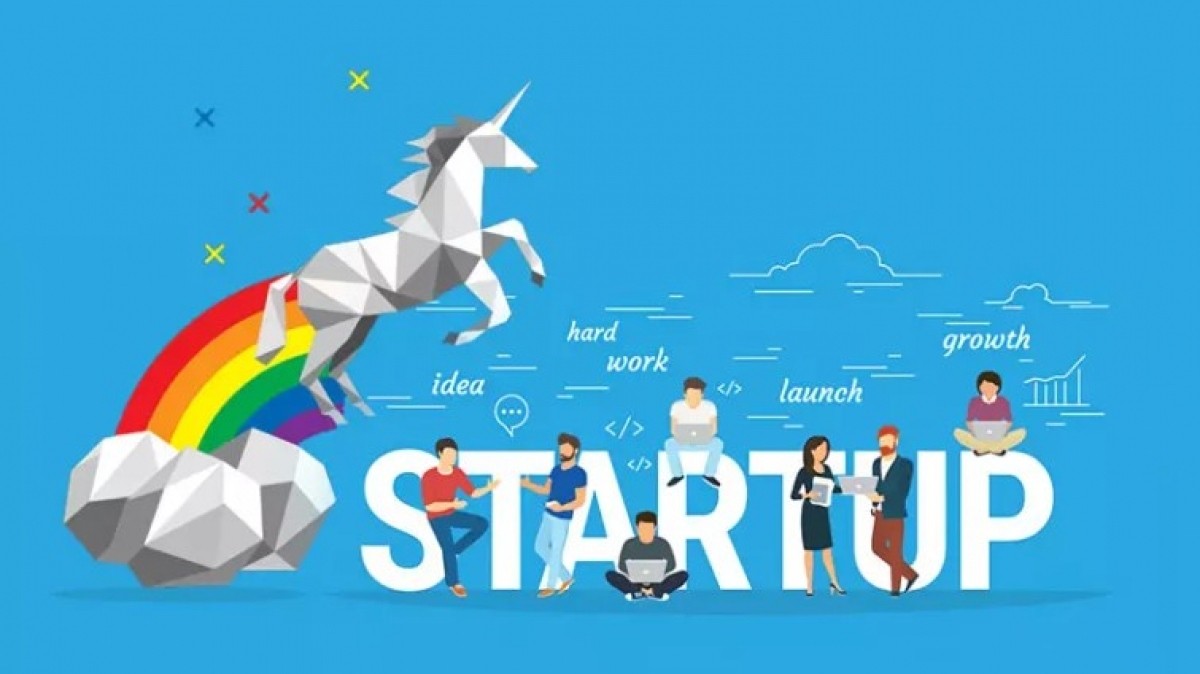 National
Vietnam News Today (Jan. 31): Vietnam joins "golden triangle of startups" in Southeast Asia; Vietnam Airlines Group serves 2.4 million passengers during Tet holiday; Con Dao among 16 best island vacations in the world; Vietnam to send 20 teams to VEX Robotics World Championship 2023.
January 31, 2023 | 06:19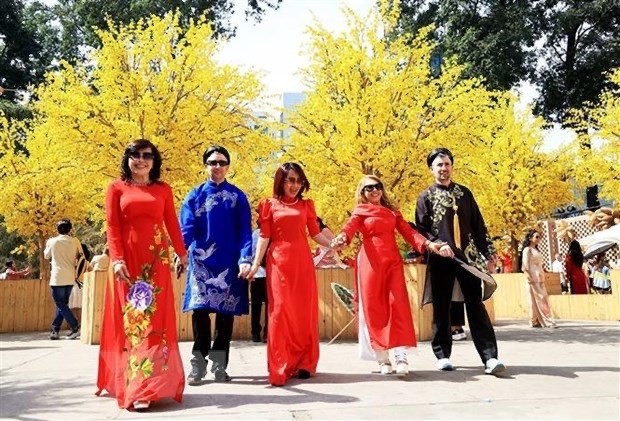 National
Vietnam News Today (Jan. 30): Vietnam's FDI projected to reap up to 38 bln USD in 2023; Cold wave grips northern Vietnam before drizzling rain falls; 2023 a promising year for tourism: official; High lunar New Year shopping and travel demand fuels CPI in January.
January 30, 2023 | 06:00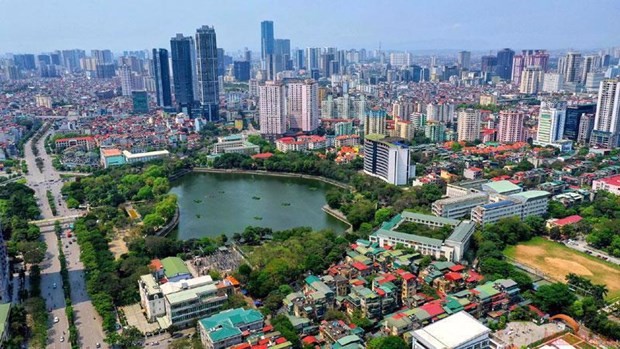 National
Vietnam News Today (Jan. 29): Quang Ninh: Cross-border trading with China resumed after Tet; Hanoi in the world's top three culinary destinations: Tripadvisor; Intertwined opportunities, challenges for Vietnam's economy in 2023; Supermarkets, traditonal markets gradually resume normal operations amid abundant supply.
January 29, 2023 | 06:45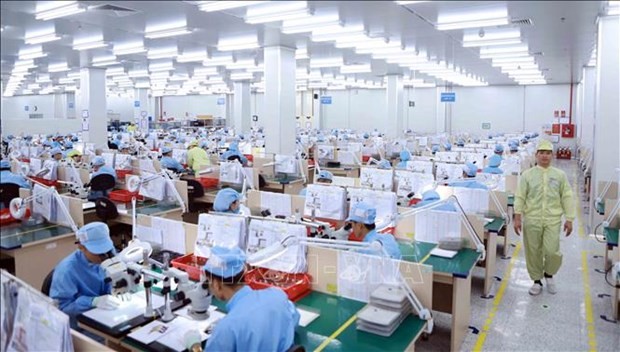 National
Vietnam News Today (Jan. 26): Vietnam - important partner of RoK; HCM City maintains growth momentum, reaps successes in 2022; Vietnam's tourism forecast to strongly rebound in five years; Many localities attract a large number of visitors during Tet.
January 26, 2023 | 15:25