Vietnam News Today (Jan. 12): Vietnam, Australia Look Towards 50th Anniversary of Diplomatic Relations
Vietnam News Today (Jan. 12): Vietnam, Australia look towards 50th anniversary of diplomatic relations; Vietnam jumps four notches in global passport rankings; Ample room remains for Vietnam-Laos trade ties; Vietnamese team comes first at Southeast Asian Fencing Championship.
Vietnam News Today (Jan. 12) notable headlines
Vietnam, Australia look towards 50th anniversary of diplomatic relations
Vietnam jumps four notches in global passport rankings
Ample room remains for Vietnam-Laos trade ties
Vietnamese team comes first at Southeast Asian Fencing Championship
Vietnam's retail market to rise by $163.5 billion over next five years
RoK tourists favour Vietnam for Lunar New Year Festival: tour operators
Over 100 disadvantaged workers return home for Tet on Vietnam Airlines free flight
Vietnam continues to grow fast in 2023: British expert
Celebrating Tet traditions of Vietnam's three regions in Hanoi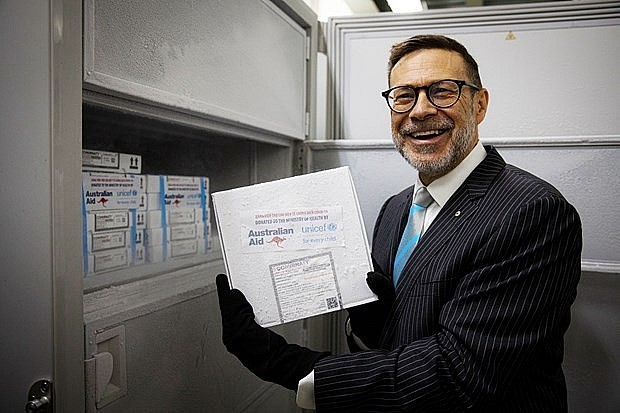 Australian Ambassador Andrew Goledzinowski at the handover ceremony of five refrigerated trucks and a further 4.2 million Pfizer-BioNTech COVID-19 vaccine doses from Australia to Vietnam at the National Institute of Hygiene and Epidemiology in Hanoi on October 21, 2022. Photo: Australian Embassy in Vietnam
Vietnam, Australia look towards 50th anniversary of diplomatic relations: Australian Ambassador
In 2023, Vietnam and Australia will celebrate 50 years of diplomatic relations and work towards the goal set by the two countries' leaders to elevate the relationship to a Comprehensive Strategic Partnership.
Australian Ambassador to Vietnam Andrew Goledzinowski affirmed that the 50th anniversary of Vietnam – Australia diplomatic relations (February 26, 1973 – February 26, 2023) will be a significant milestone in the two countries' relationship.
According to the Ambassador, it will be an opportunity to reflect on and celebrate the two countries' many accomplishments over the past five decades and consider how to most effectively shape their relationship to take advantage of new opportunities and emerging challenges.
Regarding Vietnam's post-pandemic economic recovery, the Ambassador said that Vietnam's economic bounce back in 2022 has been impressive, further cementing its reputation, gained during COVID-19 when in both 2020 and 2021 growth remained positive, as a regional outperformer.
However, next year looks to be more challenging still, with global GDP likely to be weak, which will further impact demand for Vietnamese exports, he said, adding that turmoil in the capital markets and reduced liquidity are also challenges the government will need to continue to respond to, cited VNA.
"Australia is proud to be cooperating with Vietnam to support its economic growth and development, and increase trade and investment between our two countries. Australia's development programme is supporting Vietnam's economic growth including through the development of Vietnam's capital markets, economic and business environment reform, and Vietnam's green energy transition," said Goledzinowski.
He also said that Australian traders and investors are also actively looking to establish new partnerships in Vietnam.
Congratulating Vietnam for becoming a member of the United Nations Human Rights Council for 2023-2025, the Ambassador noted that human right is an important area of bilateral engagement between Vietnam and Australia.
He expressed his desire to learn more about Vietnam's priorities and objectives for its term on the Human Rights Council, as well as exchange views on how the two nations can strengthen their engagement with the international human rights system during their bilateral Human Rights Dialogue early this year.
Regarding Vietnam's efforts against corruption with the spirit of "no forbidden zones", and "no exceptions", Ambassador Goledzinnowski applauded the cooperation between Vietnam and Australia and expressed his delight that Australia has been able to share some of the lessons Australia has learned from its efforts to combat corrupt behaviour.
According to Goledzinowski, Vietnam's efforts to root out corruption wherever it lies will not only help to build confidence and trust in public officials and institutions but will also help to level the playing field for foreign firms looking to do business in Vietnam, which will strengthen Vietnam's attractiveness as an investment destination.
Vietnam jumps four notches in global passport rankings
Vietnam climbed a total of four positions to secure 88th place in a ranking of the world's most powerful passports in 2023, according to the latest report compiled by the Henley Passport Index.
The country therefore ranks 88th in the list of a total of 227 territories and countries worldwide in 2023, with a Vietnamese passport holder able to visit 55 nations without applying for a visa, or just possessing an e-visa or visa-on-arrival.
This is an improvement on the last ranking released last year which saw the Vietnamese passport rank 92nd globally according to Henley Passport Index.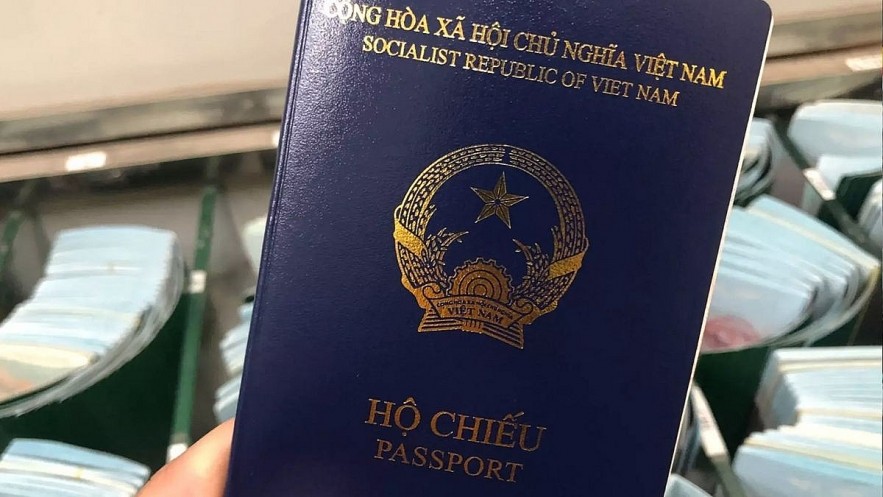 Photo: VOV
Elsewhere, Japan's passport remains the most powerful passport in the world as its citizens can enter 193 destinations around the world without requiring a visa, followed by the Republic of Korea and Singapore with 192 destinations.
The remaining eight positions in the list of top 10 most powerful passports went to Germany and Spain with 190 destinations; Finland, Italy, and Luxembourg with 189 destinations; Austria, Denmark, Netherlands, and Sweden with 188; France, Ireland, Portugal, and the UK with 187; Belgium, New Zealand, Norway, Switzerland, the United States, and Czech Republic with 186; Australia, Canada, Greece, and Malta with 185; Hungary, Poland with 184; as well as Lithuania and Slovakia with 183.
According to the Henley Passport Index, global travel has reached equivalent to 75% of pre-pandemic levels, with these figures based on data from the International Air Transport Association (IATA).
Countries sat the bottom of the ranking including Afghanistan, Iraq, Syria, Pakistan, Yemen, Somalia, Nepal, and the Democratic People's Republic of Korea (DPRK).
The Henley Passport Index is a ranking by the Global Citizenship & Residency Consulting firm Henley & Partners which is based in London, according to VOV.
Statistics are compiled based on 199 passports and 227 global destinations, with the list being updated every quarter. The assessment is based on proprietary data which has been provided by the IATA since 2006.
Ample room remains for Vietnam-Laos trade ties
Despite impacts caused by COVID-19 pandemic and natural disasters in two years, two-way trade between Vietnam and Laos has regained its growth momentum, with the visit of Prime Minister Pham Minh Chinh and the 45th meeting of the Vietnam-Laos Inter-Governmental Committee expected to help promote sustainable development of bilateral ties.
Statistics show that the trade value jumped from some 1 billion USD in 2020 to 1.37 billion USD in 2021 and 1.63 billion USD last year, making it a bright spot in the bilateral relations.
Vietnam's export to Laos increased from 571.7 million USD in 2020 to 594.7 million USD in 2021. Its major export items included steel, means of transport and accessories, machine, plastic products and vegetables.
Vietnamese Minister of Industry and Trade Nguyen Hong Dien said the two industry and trade ministries have worked together to maintain the annual growth at at least 10% as set by high-ranking leaders since 2012.
The two sides have also closely coordinated in building a complete, comprehensive trade framework and offered special incentives to each other through the Vietnam-Laos Trade Agreement and the Vietnam-Laos Border Trade Agreement in 2015.
In energy, the two Governments signed a memorandum of understanding on cooperation in developing hydropower projects in Laos, connecting the electricity systems and power trading between the two countries, VNA reported.
Given impacts by complex, unexpected developments of the regional and global economy, Dien suggested the industry, energy and mining sectors of Vietnam and Laos tighten their connectivity and further support each other to sail through the difficulties and develop sustainably.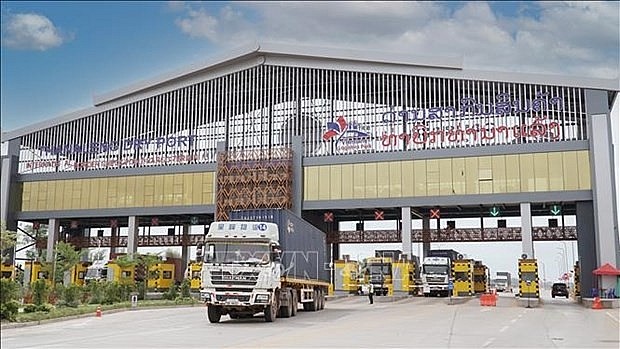 Vietnam-Laos trade value jumps from some 1 billion USD in 2020 to 1.37 billion USD in 2021 and 1.63 billion USD last year. Photo: VNA
Pointing to limitations in the two-way trade, experts said investment attraction policies in production, manufacturing, infrastructure, transport, and logistics at border gate are not effective.
Other problems lie with infrastructure, especially routes leading to border gates and connecting districts, which has failed to satisfy the demand for good exchanges in border areas.
The MoIT's Asia-Africa Market Department noted that with the current growth pace, trade between Vietnam and Laos is expected to hit 2 billion USD soon.
The department suggested Vietnamese firms invest in building their own brands, fully understand rules set in trade agreements and utilise trade promotion programmes to seek partners.
Lao Minister of Industry and Trade Malaythong Kommasith also held that the trade cooperation has yet to match the potential of both nations as well as their political ties.
The two ministries have agreed to actively coordinate in implementing measures to boost the trade ties, soon conclude the negotiations and signing of a memorandum of understanding on border trade infrastructure development and connectivity, and complete adjustments to the bilateral trade agreement to facilitate operations of Vietnamese and Lao businesses.
Vietnamese team comes first at Southeast Asian Fencing Championship
Local athletes bagged a total of eight golds, six silvers, and five bronzes to top the medal tally at the Southeast Asian Fencing Championship which was recently held in Malaysia.
The Philippines' team came second with two golds, two silvers, and three bronzes, whilst third position went to Malaysia with one gold, one silver, and seven bronze medals, cited VOV.
The tournament saw strong performances put in by female fencers from the nation, including Phung Khanh Linh who won the first gold medal in the women's sabre, Nguyen Thi Thu Phuong who earnt a silver in the women's foil, and Pham Thi Huyen who claimed a bronze in the women's sabre.
Elsewhere, multi-time SEA Games champions Vu Thanh An who was dismissed from the national team after fighting with a teammate in October, was recalled to the team for the event and was able to win a gold medal for the nation.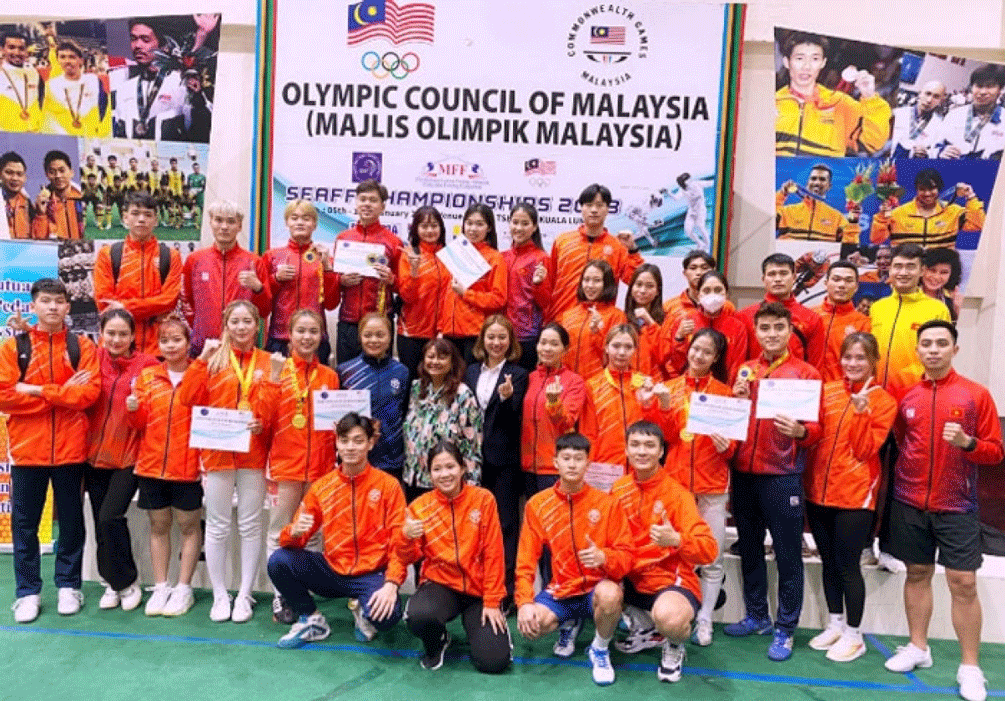 Photo: VOV
The tournament is considered as a pre-32nd Southeast Asian Games (SEA Games 32) event, with Vietnam sending 47 athletes to compete in all categories for both individuals and teams.
This year, the Vietnamese national fencing team are aiming to gain at least three gold medals at SEA Games 32, with the regional event scheduled to take place in Cambodia in May.
Vietnam's retail market to rise by $163.5 billion over next five years
The retail market in Vietnam is estimated to increase by $163.5 billion at a compound annual growth rate of 11.4 per cent between 2022 and 2027.
Amidst the intensifying competition in Vietnam's fragmented retail industry, more mergers and acquisitions are taking place with major players scooping up or merging with smaller retailers.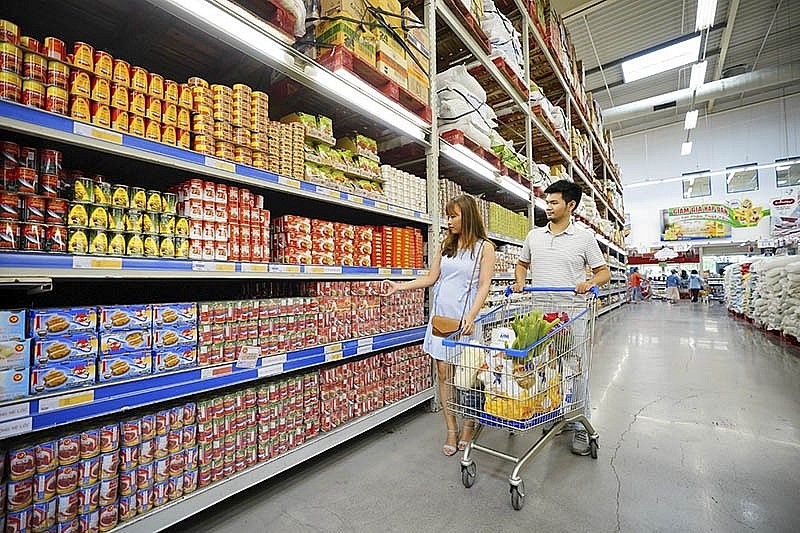 Photo: VNN
Vietnam's retail market is dominated by a number of large retailers. However, small- and medium-sized enterprises are growing their footprint by securing new contracts and breaking into new markets as a result of technological advances and product innovations. As a result, there will likely be fierce competition and significant room for expansion in the Vietnamese retail market.
Local and foreign retailers in Vietnam are vying for market share by offering a variety of shop formats, including commercial centres, supermarkets, groceries, and convenience stores, cited VIR.
The report pointed out that the growth of the local retail market is being driven by the rising demand for convenience food. Compared to home-cooked meals that require extensive preparation, convenience food items like processed beef and poultry products are becoming increasingly popular. During the projected period, this is anticipated to boost consumer demand for convenience goods and, in turn, support the expansion of Vietnam's retail industry.
The rapid pace of urbanisation and the shifting shopping preferences of young urban consumers have led to important changes in modern retail channels, including convenience stores and e-commerce. Online sales are becoming a bigger priority for market leaders and independent merchants alike. Retailers are taking advantage of favourable indicators like high internet penetration and smartphone ownership to offer their products online. These factors will encourage market expansion over the course of the projection.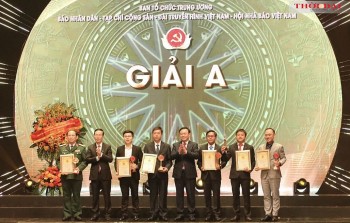 Viet's Home
The 7th National Press Prize on Party Building (named Golden Hammer and Sickle) - 2022 has been bountiful with thousands of entries on a variety of topics, rich in genres, closely following hot topics, outstanding events, key tasks of the political system and the country. Content relating to party building process was clarified and further exploited compared to previous years.