Vietnam News Today (Jan. 9): Peacekeepers Make Significant Contributions to People-to-people Diplomacy
Vietnam News Today (Jan. 9): Peacekeepers make significant contributions to people-to-people diplomacy; Labour export recovers strongly post pandemic; Hanoi: Noi Bai airport ready for Lunar New Year travel surge; Lao Cai resumes travel through border gate with China.
Vietnam News Today (Jan. 9) notable headlines
Peacekeepers make significant contributions to people-to-people diplomacy
Labour export recovers strongly post pandemic
Hanoi: Noi Bai airport ready for Lunar New Year travel surge
Lao Cai resumes travel through border gate with China
The key to promoting digital economic growth in Vietnam
Lao media hails Vietnam's experience in economic development
Huu Nghi border gate resumes full operation
Vietnam boosts logistics industry's competitiveness
Vietnam targets eight million foreign visitors in 2023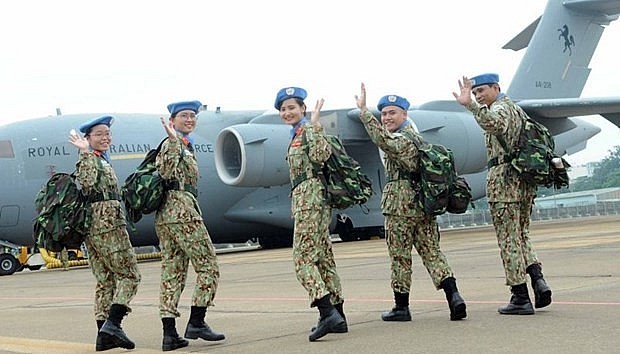 Vietnamese peacekeepers. Photo: VNA
Peacekeepers make significant contributions to people-to-people diplomacy
Vietnamese peacekeeping force has made effective and important contributions to the country's people-to-people exchanges, one of the three pillars of the country's comprehensive and modern diplomacy.
Since Vietnam officially joined the UN peacekeeping operation in June 2014, the country has sent more than 500 officers and soldiers to "hotbeds" in Africa.
According to Nguyen Phuong Nga, President of the Vietnam Union of Friendship Organizations and former head of the Permanent Delegation of Vietnam to the UN, the participation of the Vietnam People's Army in peacekeeping activities has introduced a very positive image of the nation to people across the globe, helping to strengthen international solidarity and support for Vietnam.
Through people-to-people diplomacy channels, international friends greatly appreciate Vietnam's excellent engagement in and completion of UN peacekeeping operations, she noted.
Over the past eight years, Vietnam has increased the number of its peacekeepers in UN operations, maintaining the presence of a level-2 field hospital at the UN Mission in South Sudan since 2018. In particular, the percentage of Vietnamese female participants is always higher than the level called for by the UN.
Vietnam has been actively engaged in international cooperation in this field and organized many international conferences and seminars on peacekeeping. Vietnamese officers have completed their tasks well, and are much appreciated by the UN and the host country for their capacity and professionalism, cited VNA.
Vietnam has brought about a very new approach, that is, the peacekeeping force not only fulfills its tasks but also stays close with and helpful to local people. Information and images about the dedicated Vietnamese military medical soldiers, who wholeheartedly took care of the sick, planted vegetables, sewed and distributed face masks during the COVID-19 epidemic, have contributed to boosting Vietnam's image and affirms the blue berets' role as messengers of peace and friendship.
Labour export recovers strongly post pandemic
Labour export has recovered strongly from the COVID-19 pandemic, with nearly 143,000 workers sent abroad to work in 2022, more than 3 times the figure recorded in 2021.
The Department of Overseas Labour under the Ministry of Labour, Invalids and Social Affairs reported with the COVID-19 outbreak basically controlled in Vietnam and around the world in late quarter 1, markets were gradually opened, helping labour export to gather steam again.
Statistics show by the end of 2022, Vietnam sent 142,779 workers abroad, meeting more than 158% of the assigned plan and representing an annual rise of 316.8%.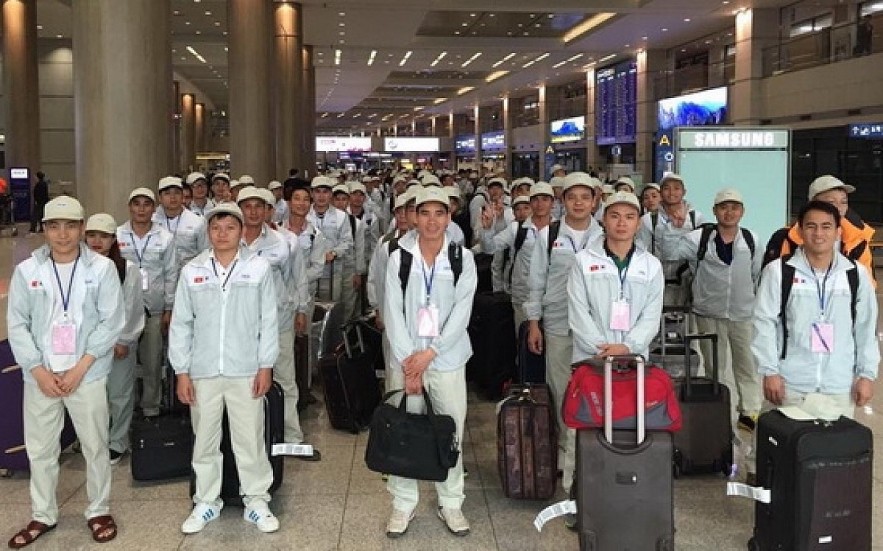 Impressive growth: Nearly 143,000 workers have been sent abroad to work in 2022, more than 3 times the figure recorded in 2021.
Japan remains Vietnam's labour export market, receiving about 67,300 guest workers. It is followed by Taiwan (China) with about 58,600 employees, the Republic of Korea with nearly 10,000 employees, Singapore with 1,822 employees, and China with 910 employees.
There are a number of other markets that host a rising number of Vietnamese guest workers such as Hungary, Romania, Poland, Russia and Malaysia, according to the Department of Overseas Labour.
In 2023, the department said Vietnam has planned to send 110,000 workers to work abroad, focusing mainly on the traditional markets while gradually increasing the number of the workers to work in some European countries in new occupations with steady jobs and high incomes, reported VOV.
To achieve this goal, the department will step up the signing of labour cooperation documents with guest worker recipients, and at the same time promote the close collaboration between vocational institutions and service enterprises to improve the quality of labour resources to work abroad.
Hanoi: Noi Bai airport ready for Lunar New Year travel surge
The Noi Bai international airport in Hanoi has got plans readied in anticipation of a strong surge in passenger throughput in the upcoming Lunar New Year festival (Tet), the biggest traditional event in Vietnam.
According to a representative of the airport, on the peak day of the holiday (from January 16 to 28), the numbers of flights and passengers could hit 580 and 104,000, respectively. Of the figures, there are some 180 international flights and 26,000 foreigners.
However, both the flight and passenger volume are still lower than those reported on the peak day of last summer with 64 flights and 106,000 passengers, according to VNA.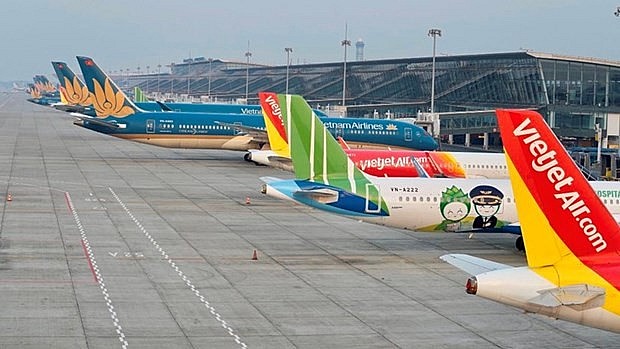 Illustrative photo. Source: VNA
Noi Bai airport will raise the security level between January 16 and January 28; increase the number of security personnel by 20% compared to normal days; open all check-in counters; and operate security scanners at maximum level, among other works.
The airport is also ready to implement COVID-19 prevention and control measures in line with recommendations of the Ministry of Health.
The Lunar New Year holiday this year lasts from January 20 to 26, with the first day of the first lunar month falling on January 22. Travelling often begins to surge several days just before Tet.
Lao Cai resumes travel through border gate with China
A ceremony marking the resumption of travel across the border was held at the Lao Cai - Hekou international border gate in the northern border province of Lao Cai on January 8, after three years of hiatus caused by COVID-19.
Accordingly, the gate will be open for holders of ordinary passports or border resident pass to travel between Lao Cai and Yunnan province of China from 7am-10pm daily (Hanoi time).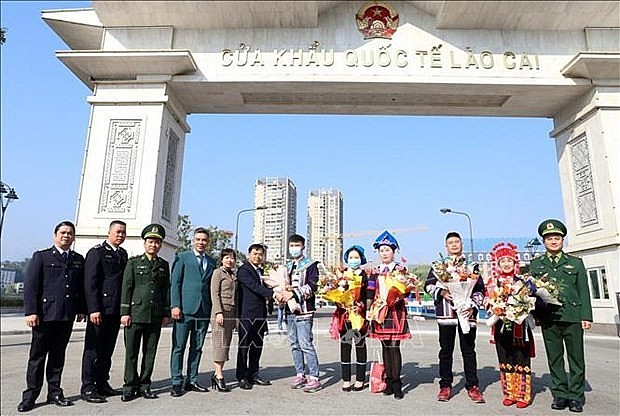 A ceremony marking the resumption of travel across the border was held at the Lao Cai - Hekou international border gate. Source: VNA
At the event, the organising board presented flowers to 30 tourists and residents from Hekou.
Vietnamese residents and drivers going from Lao Cai to China must follow pandemic prevention and control measures in line with regulations of the host country.
The Kim Thanh international border gate No. II will be open from 7 am to 7pm daily (Hanoi time) for drivers transporting goods through the gate.
The key to promoting digital economic growth in Vietnam
The wide applicability and huge connected data store created from blockchain have made this technology increasingly important in the progress of realising the goal of bringing the digital economy to 20 per cent of GDP, as set by the government.
In one of the proudest and most impactful events in Vietnam's technology sector last year, the Vietnam Blockchain Summit became the first major blockchain festival in the country, with the participation of more than 2,000 experts from top domestic and international blockchain tech companies.
It not only helped to reflect a vibrant blockchain market in Vietnam, but also demonstrated that the technology is having a strong influence on the economy, especially in economic fields based on public applications.
Hoang Van Huay, former deputy Minister of Science and Technology and now chairman of the Vietnam Blockchain Association, said, "Blockchain is a special technology for the digital era. It is not only a tool to solve technical problems, but also contributes to creating relationships between partners through the connection of information, especially in the economy and finance."
He added that most of the world's major economies have come up with digital tech development strategies associated with economic growth, and Vietnam is no exception.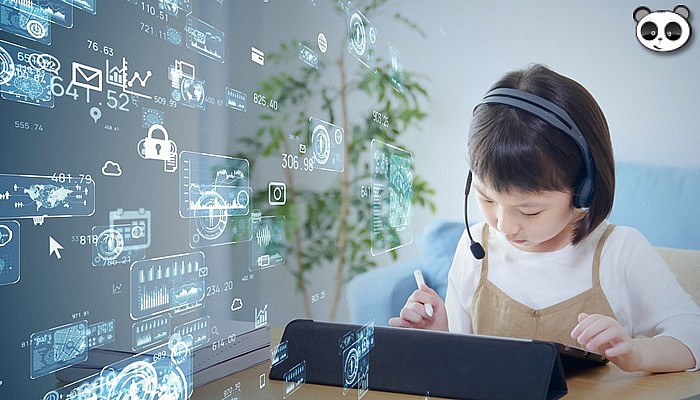 Photo: VNN
According to statistics from the Ministry of Information and Communications, Vietnam boasts more than 70,000 digital technology businesses, with revenues from IT reaching more than $152 billion by the end of 2022. Vietnam is also forecasted to achieve the leading digital economic growth in Southeast Asia with a scale of about $52 billion by 2025, according to the e-Conomy SEA 2022 report by Google, Temasek, and Bain & Company.
Last March, the government issued Decision No.411/QD-TTg approving the national strategy for development of the digital economy and society to 2025, with orientation to 2030, cited VIR.
"The government set a target that the digital economy will account for 20 per cent of GDP by 2025," said Huay. "Blockchain technology must also participate in this process and needs to contribute more to promote the development of the digital economy."
Currently, blockchain technology is being applied in more than 60 different fields, not only in finance but also in aspects of science and technology, education, and personnel organisation.
Nguyen Bach Viet, strategy director of Microtec Vietnam, said that blockchain will contribute to the digital economy with the role of providing traceability data of stages in the production process, automating the application of technologies like AI and e-identification, and contributing to the reduction of human control. In addition, blockchain also helps to speed up transactions between parties, simplifying cross-border payments.
"The technology will be extremely useful in the car rental business, for example. The lessor and lessee will not need to carry out the same direct procedures as before, but only need a few steps through their phones," said Viet.
In the medical field, blockchain is also used in electronic records while in education, information and lessons can be transmitted through a digital platform for students to access knowledge, saving time and travel costs. And in e-commerce, blockchain will also help store and own digital assets.
However, according to many experts, one of the reasons hindering the application of blockchain technology to the digital economy is that knowledge about the potential and the tech itself has not yet been widely disseminated.
Mai Ngo, a blockchain expert from digital asset exchange platform Gate Learn, said that research is not only the job of banks and businesses, but users also need to actively participate in its process.
"Improving users' digital skills is always a challenge when new technology appears because user behaviour changes as technology changes. Vietnam still does not have many experts in this field," Nho said. "Many local leaders and even businesses have not been able to access and disseminate the knowledge. Therefore, we need to promote training on blockchain technology and research to apply it more widely."
Tran Quang Chien, founder of ONUSChain, assessed that blockchain tech platforms will help large enterprises reduce operating costs and increase customer trust. In contrast, small businesses with poor financial conditions need to find a smarter way to approach it if they do not want to spend too much money.
"Misunderstandings about blockchain associated with crypto also make the widespread application of technology in digital economy industries difficult, even though Vietnam is also one of the countries with the highest rate of blockchain adoption in the world," said Chien.
In Vietnam, research by MarketsandMarkets shows that the blockchain-related market is expected to reach a value of nearly $2.5 billion by 2026.
Currently, there are more than 10 Vietnamese innovative startups in the blockchain field with a market capitalisation of over $100 million.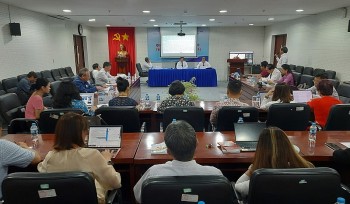 Friendship
The Vietnam - India Friendship Association's Ho Chi Minh City branch, the Ho Chi Minh City Union of Friendship Organizations (HUFO) and the Southern Institute of Social Sciences on March 21 held a scientific seminar themed "Vietnam - India relationship: tradition and present".