Vietnam News Today (Jan. 17): 'New Normal' Adaptation Leads to Positive Forecast for Vietnamese Economy in 2022
Vietnam News Today (Jan. 17): Vietnam records 15,643 new Covid cases; Northern region to turn severely cold from January 17; 'New normal' adaptation leads to positive forecast for Vietnamese economy in 2022; Vietnam-China clash tickets open for sale in two days.
Vietnam News Today (Jan. 17) notable headlines
Vietnam records 15,643 new Covid cases
Northern region to turn severely cold from January 17
'New normal' adaptation leads to positive forecast for Vietnamese economy in 2022
Vietnam-China clash tickets open for sale in two days
Vietnam Motorkhana Championship 2021 opens
HCM City records 18 new Omicron cases
10th "Truong Sa Spring" art program held in Hanoi
More capital flows come to economic, industrial parks in 2021
President presents Tet gifts to poor households in Da Nang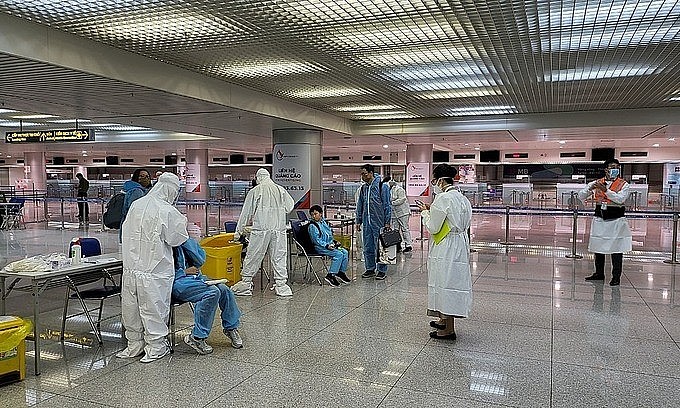 Medical staff take samples of foreign arrivals at Tan Son Nhat Airport in HCMC, January 2022. Photo: HCMC's Center for Disease Control
Vietnam records 15,643 new Covid cases
Health authorities on Sunday confirmed 15,643 Covid-19 cases in 61 cities and provinces, raising the ongoing wave's tally to 1,994,829.
The three localities with the highest numbers of local cases in the day were Hanoi with 2,982, Da Nang with 888 and Khanh Hoa with 680 cases.
The Health Ministry also confirmed 129 Covid-19 deaths Sunday, taking the nation's Covid-19 death toll to 35,609, or around 1.8 percent of all infections.
Vietnam has recorded 68 cases infected with the Omicron variant so far, all imported. There are 30 in Ho Chi Minh City, 27 cases in Quang Nam, three in Da Nang, two each in Thanh Hoa and Khanh Hoa, and one each in Hanoi, Hai Duong, Hai Phong and Long An, cited VnExpress.
So far, 1,727,290 Covid patients in the country have recovered. Around 72.3 million people have received their second vaccine shots and 17 million have received their third.
Northern region to turn severely cold from January 17
A new cold spell is projected to hit North Vietnam starting January 16 night, causing rains in many parts of the region over the next day, according to the National Center for Hydro-Meteorological Forecasting.
The rains will pose risks of flash floods, landslides and partial flooding in the northern mountainous provinces.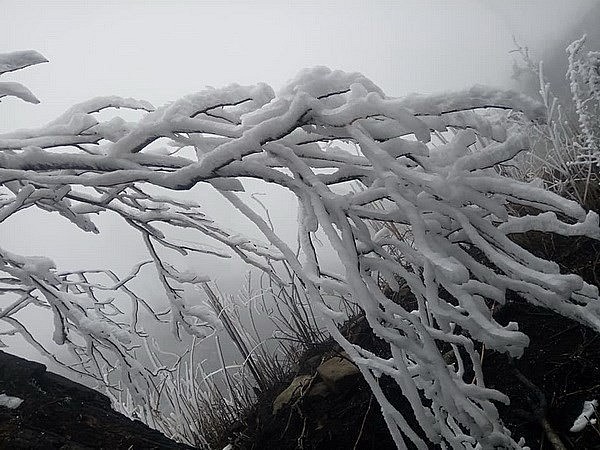 Illustrative photo. Photo: VNA
From January 17, the northern area will begin experiencing biting cold weather with temperatures ranging from 12-15 degrees Celsius at the lowest and even below 5 degrees Celsius in high mountains with a possibility of frost, according to VNA.
Temperatures in the northern central region will stand at 14-17 degrees Celsius at the lowest, the center said.
Hanoi is likely to see downpours during the period between the evening of January 16 and January 17. From January 17, the capital's lowest temperatures will stand at between 13 and 15 degrees Celsius.
'New normal' adaptation leads to positive forecast for Vietnamese economy in 2022
The Covid-19 pandemic might not end this year and business sectors could not fully recover, however, the situation will be more positive than 2021 thanks to the adaptation to 'new normal' conditions, said General Director Nguyen Thi Huong of the General Statistics Office (GSO).
Huong said the 2022 growth can be forecast based on such indicators as macroeconomics and major balances of the economy, creating a premise for more flexible and efficient fiscal and monetary policy management.
According to her, the post-pandemic economic development and recovery program offering support packages through fiscal and monetary policies will be an opportunity for businesses and people to quickly recover from the pandemic.
Photo: VOV
Domestic demand will recover and increase gradually, as a proper part of the population have been fully vaccinated.
In the context of the epidemic, many industries and fields have turned to the application of information technology, creating new production and business forms that integrate technology to achieve higher productivity, quality, and efficiency.
In addition, major trade partners of Vietnam are on their ways toward recovery, pushing for stronger transactions in the near future. Meanwhile the EU-Vietnam Free Trade Agreement (EVFTA) and the Comprehensive and Progressive Agreement for Trans-Pacific Partnership (CPTPP) are likely to open up market accesses that facilitate larger trade and investment activities, according to VOV.
The flow of direct foreign investment is projected to be sustained or expanded following Vietnam's reopening of its international commercial flights.
Huong also noted that the inflation pressure for 2022 is high because when production and consumption demand increases, inflation will be affected by increasing global prices of raw materials.
Earlier, the National Assembly's Resolution has set the growth target for 2022 at 6-6.5%.
Vietnam-China clash tickets open for sale in two days
Tickets for the World Cup qualifying clash between Vietnam and China at My Dinh National Stadium in Hanoi will be available for purchase on Jan. 18.
Just like Vietnam's previous home World Cup qualifiers, there will be four price stamps for the tickets: VND500,000 ($22), VND700,000, VND900,000 and VND1.2 million.
The tickets will only be sold online from 9 a.m. on Jan. 18 until the end of Jan. 20. Fans will have to use their IDs to purchase a maximum four tickets each.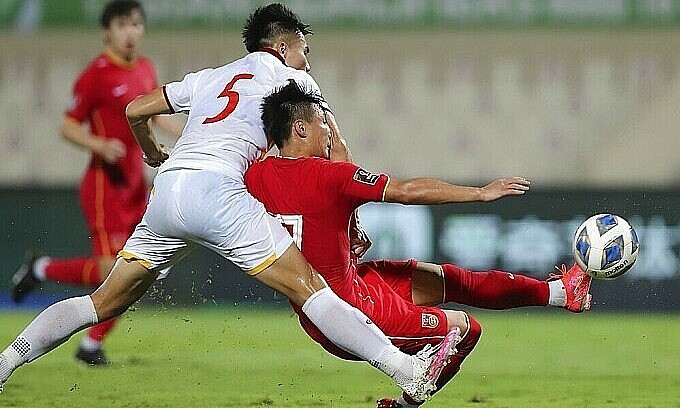 Vietnam (white) play China in a World Cup qualifiers game on October 8, 2021. Photo: AFP
On Friday, Hanoi authorities approved Vietnam Football Federation (VFF) to welcome 20,000 spectators (50 percent of My Dinh's capacity) to the game. Attendants will need to be fully vaccinated at least 14 days before the game or recovered from Covid-19 six months prior. They will also need a negative test result obtained within 72 hours, reported VnExpress.
This is Vietnam's first time ever in the final round of World Cup qualifiers. The Golden Dragons are at the bottom of group B after six losses. Before playing China, Vietnam will go to Australia to play the host on Jan. 27.
The national team returned to training on Thursday. Key players like Nguyen Tien Linh, Nguyen Van Toan and Nguyen Hoang Duc were absent due to Covid-19, with Park making two additions to the squad.
Vietnam Motorkhana Championship 2021 opens
The Vietnam Motorkhana Championship 2021, the first-ever international-standard professional sport car race in Vietnam, opened in Hanoi on January 15.
The event was co-organized by the Vietnamese Motorsport Association Limited Liability Company (VMA LLC) – a member of the International Automobile Federation (FIA) and the Hanoi Sports Training and Competition Centre.
At the event. Photo: VNA
Attracting 14 racers licensed by the National Sporting Authority (ASN) of the FIA in Vietnam in the first category and 11 others from VMA LLC's clubs nationwide in the second category, the event was designed to test the acceleration, braking and handling of cars as well as skills and judgment of drivers. Racing cars are mostly sedan, hatchback, CUV and SUV models.
It was also meant to choose the best racers for the FIA World Motorsport Games held in mid-October in Europe, cited VNA.
After dramatic races, Nguyen Ngoc Trung won the championship in the first category, with a time of 2min 23.36 sec. He walked away with a prize of VND50 million (US$2,200).
Pham Quoc Huy came second with 2:30.75 while title favorite Truong Nam finished third, 2:75.85.
Meanwhile, Nguyen Dang Quang overcame other rivals to take the title of the second category.
The competition is also scheduled to be held annually in Vietnam.