Vietnam News Today (Jan. 25): Vietnam - A Country of Safety
Vietnam News Today (Jan. 25): Vietnam - a country of safety; EVFTA presents tremendous trade, investment advantages; Vietnamese football confident of a bright future; Two Vietnam's beaches among top ten most popular destinations: Tik Tok.
Vietnam News Today (Jan. 25) notable headlines
Vietnam - a country of safety
EVFTA presents tremendous trade, investment advantages
Vietnamese football confident of a bright future
Two Vietnam's beaches among top ten most popular destinations: Tik Tok
Da Nang welcomes over 400 international cruise passengers
Vietnamese celebrate Tet overseas
Cu Chi Tunnels popular tourist attraction in HCM City
Vietnamese traditional calligraphy during Tet
Kumquat – enduring symbol of Tet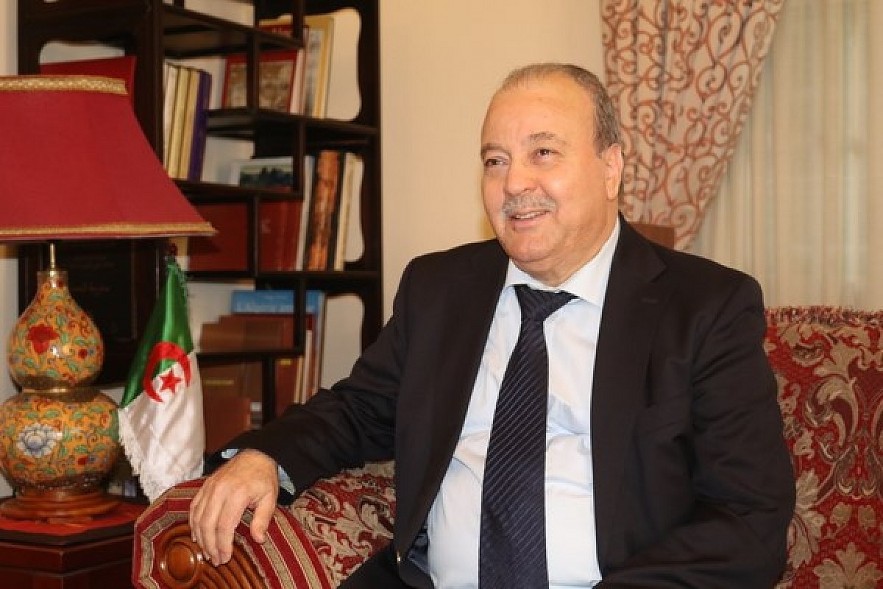 Algerian Ambassador to Vietnam Boubazine Abdelhamid. Photo: VNA
Vietnam - country of safety: Algerian Ambassador
Vietnamese people are very happy, whilst the world should recognise Vietnam as a very safe country, Algerian Ambassador to Vietnam Boubazine Abdelhamid said during a recent media interview given during the Lunar New Year, known locally as Tet.
The nation has a peaceful and well-educated society that is without wide-spread acts of violence, in which local people are friendly, the Ambassador said, adding that Vietnam can be proud of itself due to its numerous achievements for local citizens.
He stressed that Vietnam is a country where human rights are respected, with this being shown through the nation's active engagement in UN peacekeeping activities. Congratulating Vietnam on its election to the UN Human Rights Council, Ambassador Abdelhamid expressed his confidence that the nation will be a good representative of the council and will strive to protect human rights without any discrimination.
"Vietnam and Algeria will work together at the UN Human Rights Council and we will defend our viewpoints for human rights - the rights to life," said the diplomat.
The Algerian Ambassador went on to express his admiration for progress and socio-economic achievements that the country has recorded since launching the "Doi Moi" (Renewal) cause in 1986. The long-term planning, wise choices, and proper policies implemented by Vietnamese leaders have helped the country to make great strides in terms of socio-economic development, he said.
From a nation enduring food shortages, the country has now ensured food supply for its people and has developed into a leading global exporter of rice and farm produce, he noted. In addition, the agriculture sector has recorded excellent attainments and the country's industry has also seen sustainable development, he said.
According to the diplomat, the nation is currently one of the most open economies in the world with the engagement in 70 bilateral and multilateral trade agreements. This year, Vietnam and Algeria will strive to strengthen trade co-operation. However, some agreements in terms of trade, maritime transport, and other areas need to be extended and renewed, thereby creating further motivation for the growth of the joint partnership.
The Algerian Ambassador noted that since the two countries first established diplomatic relations on October 28, 1962, bilateral ties have continuously been reinforced and developed. Both countries have therefore given each other political, moral, and material support during national building and safeguarding efforts in each country. Bilateral ties in economics, trade, science, and technology have also seen progress, he said.
Asserting that COVID-19 prevented delegation and trade exchanges to be held between the two nations, he went on to add that the organisation of the 12th meeting of the Vietnam-Algeria Joint Committee in Hanoi will create new momentum toward bilateral relations.
In terms of investments, the oil and gas exploration and exploitation project by PetroVietnam Exploration Production Corporation (PVEP) has become a symbol of the joint economic partnership.
Regarding the foundations of the traditional relationship, bilateral linkages in culture can be seen as a bright spot in ties between the two countries, thereby becoming a bridge connecting both sides, he said.
Ambassador Abdelhamid said that he arrived in Vietnam just ahead of the New Year, which is followed by the Vietnamese traditional Lunar New Year, cited VOV.
"Through this special time, I realize the close attachment of Vietnamese people to their traditional culture that has been developed over centuries. Tet is an occasion for Vietnamese people to show the strong bond with their family and the strong connections among generations, and more deeply, the remembering of their roots," he added.
EVFTA presents tremendous trade, investment advantages
Commitments outlined in the EU-Vietnam Free Trade Agreement (EVFTA) on both trade and investment are expected to contribute to attracting European businesses and investors to expand their activities in Vietnam, further promoting trade and investment cooperation.
This creates a competitive challenge for domestic businesses at home and a great opportunity for them to improve cooperation and enhance technology transfer.
With the immediate elimination of 85.6% of tariff lines between Vietnam and the EU, many Vietnamese industries have gained an advantage of reduced import costs for materials for production, thus improving the competitiveness of enterprises joining the global value chain.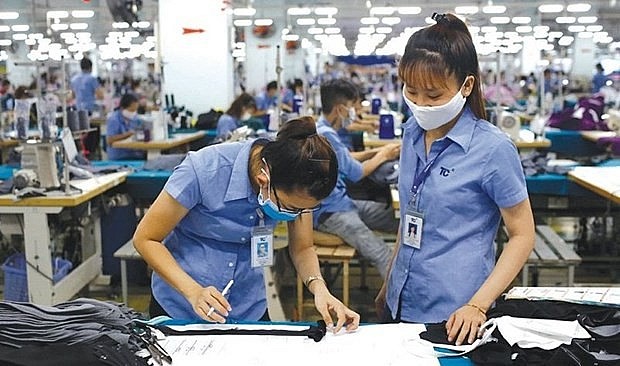 Vietnam's export turnover to the EU reached over 57 billion USD in 2021 and 52 billion USD in the first 10 months of 2022. Illustrative image. Photo: VNA
According to Do Huu Hung from the European - American Market Department under the Ministry of Industry and Trade, Vietnamese enterprises have made good use of the EVFTA by importing raw materials and machinery from the EU to increase their export turnover to this market.
The EVFTA has created huge competitive advantages for Vietnam's exports to the 27 EU member countries.
Vietnam's export turnover to the EU reached over 57 billion USD in 2021 and 52 billion USD in the first 10 months of 2022, representing year-on-year increases of 14% and over 14%, respectively, according to VNA.
Over the two years since the agreement took effect, Vietnam's imports have grown strongly, especially in terms of machinery, equipment, electronic components and materials from Europe.
Thanks to good quality equipment and materials imported from the EU, many businesses have created value-added products, thus contributing to boosting Vietnam's export turnover.
The EU is a demanding market and it has high quality standards for imports. According to the Vietnam Sanitary and Phytosanitary Notification Authority and Enquiry Point (SPS Vietnam Office), since the EVFTA came into effect, the EU side has published 74 drafts and 173 regulations related to Vietnam's exports.
In addition, the bloc also pays attention to issues related to the environment and is working to legalise relevant issues in trade. These are challenges for Vietnamese businesses but meeting these standards will create a competitive advantage for Vietnamese goods in the EU market.
Dao Thu Trang, head of the market development strategy consulting department under the German Chamber of Commerce in Vietnam, said the EVFTA will attract investment from the EU into Vietnam.
She underlined the importance for Vietnam to produce raw materials and accessories meeting the rules of origin under EVFTA rules, and improve the competitiveness of Vietnamese enterprises and localities.
The Vietnamese government needs to sketch out strategies and policies on developing skilled human resources, thus creating confidence for German businesses and investors and European investors to be assured of long-term and sustainable development in the Vietnamese market, she said.
According to Hung, the MoIT has well implemented bilateral and multilateral cooperation mechanisms between Vietnam and countries in Europe, and helped Vietnamese businesses to access the European market.
Vietnamese football confident of a bright future
A new page has been written in the history of Vietnamese football over the past five years under the leadership of Korean head coach Park Hang-seo, with the national team reaching many historic milestones and become a well-respected team in Asia.
Coach Park and his five-year journey
Coach Park first arrived in Vietnam in October, 2017, renewing his contract with the Vietnam Football Federation in both 2019 and 2021.
For five years, coach Park led the Vietnamese team to achieve a number of outstanding results, including becoming AFF Cup 2018 champions, reaching the 2019 Asian Cup's quarter-finals, finishing as the King's Cup 2019's runners-up, and progressing to the World Cup 2022's third qualifying round.
The U23 team and Olympic team, under the guidance of the Korean coach, were the U23 Asian Cup 2018's runners-up, reached the ASIAD 2018's quarter-finals, and won gold medals at the SEA Games in both 2019 and 2021.
In addition, Vietnam stayed among the Top 100 in the FIFA men's rankings for 1,501 days, marking the longest run for a Southeast Asian football team, reported VOV.
Coach Park is set to end his contract with the VFF on January 31, marking the conclusion of his magical five-year journey in Vietnam.
Coach Park's culture gives foundation for future of Vietnamese football
Despite failing to lift the historic trophy at the AFF Cup 2022, coach Park's players have become the victors in the hearts of millions of local football lovers with their brave fighting spirit up until the last minute.
The culture in Vietnamese football established by the Korean coach has been a big boost for the confidence of Vietnamese players.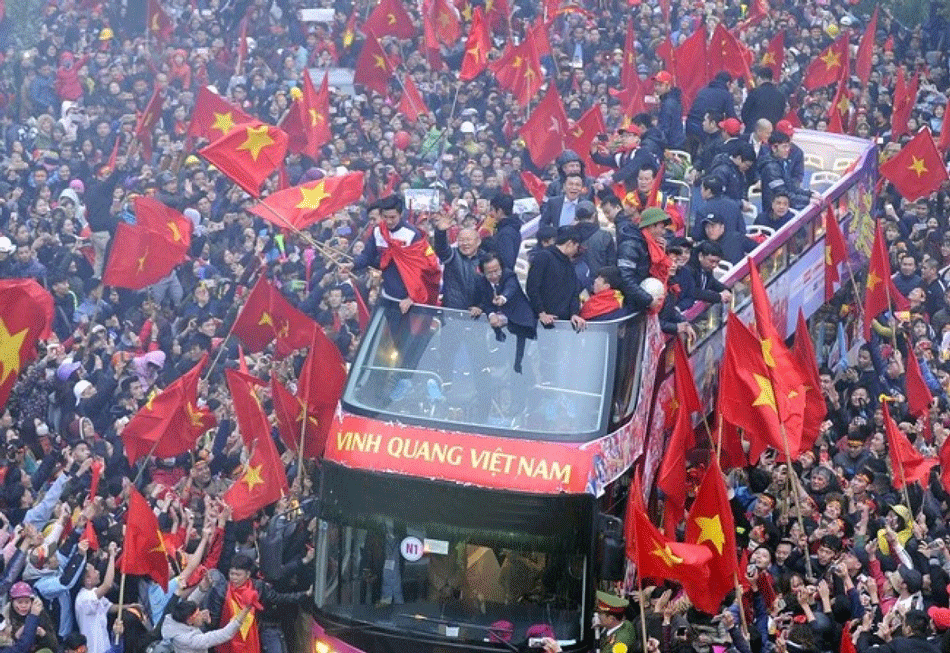 Head coach Park Hang-seo and his players receive a hero's welcome when they return home after their epic performance at the AFC U23 Championship 2018 in China. Photo: Vietnamnet.vn
Coach Park not only helped the Vietnamese national team to build its own self-confidence and boost the tactical understanding of players, but also showed how to inspire a brave fighting spirit among them.
Furthermore, coach Park is capable of being able to read a match by demonstrating sharp tactical thinking, making effective changes during matches, thereby making Vietnamese footballers' playing style more effective and resilient.
According to expert Phan Anh Tu, coach Park Hang-seo helped the Vietnamese players to confidently promote their strengths and personal abilities.
Moreover, coach Park taught many lessons to both the players and the coaching staff in terms of meticulousness and thoroughness, made correct decisions in the selection of personnel, and handled situations on the field. Indeed, it is not easy to achieve such results, Tu noted.
With regard to the new coach of the Vietnamese team, Tu confirmed that the most important thing is to choose the right person who will be suitable for both the local culture and Vietnamese people.
The new leader may be Asian, European, or South America, but they must give a boost to the players to develop their capabilities.
It will not be easy to enjoy success when other regional and continental rivals are also making progress.
With coach Park's culture, as well as further investment in youth training, local fans are confident that Vietnam will put on a new look to achieve new goals and reap more success at both regional and global competitions in the future.
Now it is time for Vietnamese football fans to thank coach Park, put aside glorious memories, and wait for a new future under a new head coach.
Two Vietnam's beaches among top ten most popular destinations: Tik Tok
Nha Trang beach and Vung Tau beach in Vietnam have been ranked third and fourth out of the 10 most popular beaches in the world, on the basis of the number of views on Tik Tok.
The UK luxury holiday company Destination2 conducted a survey rounding up the most popular beaches on TikTok using their hashtags, and ranked them based on the number of views.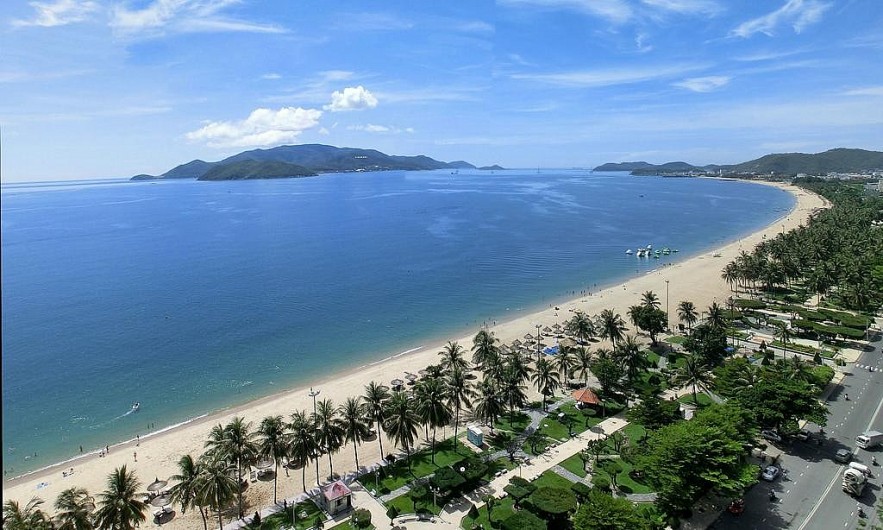 Photo: dulich24
Survey results released at cnbc.com on December 25 show that Bondi beach in Sydney, Australia, topped the list of the 10 most beautiful beaches in the world.
Nha Trang beach in the central province of Khanh Hoa and Vung Tau beach in the southern province of Ba Ria-Vung Tau occupied the third and fourth positions, with 64.6 million views and 61.9 million views respectively.
Other beaches on the list are Waikiki Beach, the US; JBR Beach, Dubai; and Kelingking Beach, Indonesia.
Da Nang welcomes over 400 international cruise passengers
Carrying around 400 European tourists, the luxury cruise ship Silver Spirit docked at Tien Sa Port in Da Nang City on January 23, the second day of the Lunar New Year 2023.
This is the first international cruise to visit Danang during Tet (Lunar New Year).
During their stay in Danang, the guests will visit different tourist destinations in Danang, including Ngu Hanh Son Mountain and Linh Ung Pagoda.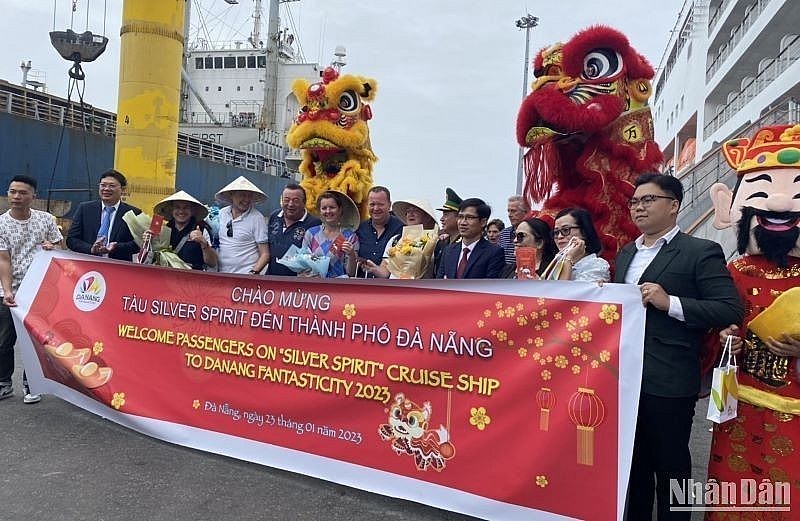 European tourists arrived in Da Nang by sea on the morning of January 23.
The Silver Spirit cruise ship is operated by Italy-headquartered Silversea company, cited NDO.
The ship was built in 2009, until 2018, it was refurbished for luxury with high-class amenities. The current capacity of the ship is 608 people.
In 2019, before the COVID-19 pandemic, Da Nang tourism welcomed 101 cruise ships at Tien Sa Port, Da Nang.
In the coming time, the tourism industry will continue to promote the tourist market by ship because this is one of the important sources of visitors contributing to the international market to Da Nang.
The positive signs at the beginning of the Lunar New Year 2023 signal a prosperous new year for tourism in Da Nang City.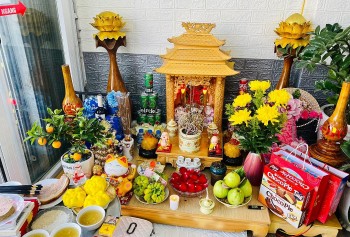 Handbook
Learn more about an ancient Vietnamese tradition that may bring you good fortune!