Vietnam news today (January 4): Vietnam to enter "elderly population structure" in 2026: study
Vietnam news today (January 4) features news include PM attends ceremony marking 75 years of first general elections, lastest update of COVID-19, Vietnam's stature, mettle, wisdom in ASEAN Chairmanship Year, Vietnam's population structure in 2026, economic momentum in 2021.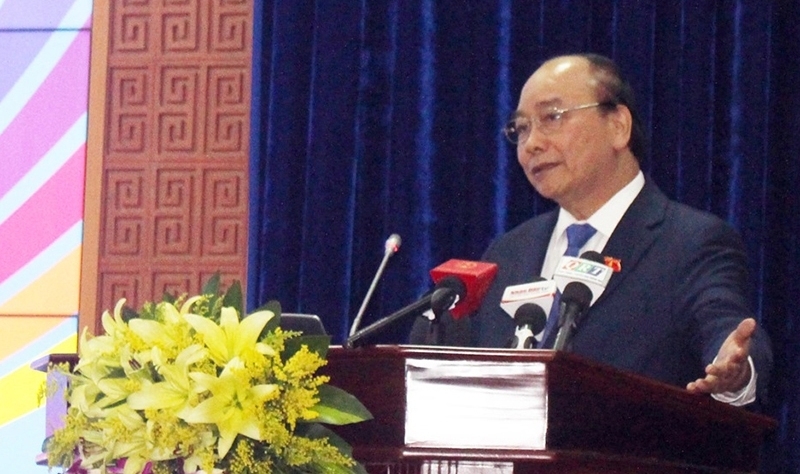 Prime Minister Nguyen Xuan Phuc addresses the ceremony. (Photo: Nhan Dan)
PM attends ceremony marking 75 years of first general elections
Prime Minister Nguyen Xuan Phuc attended a ceremony on January 3 in the central province of Quang Nam province to mark the 75th anniversary of the first election of the Vietnamese National Assembly (January 6).
Speaking at the event, the leader affirmed the significance of the 1946 general elections, as its success left a valuable lesson which can be used to complete election regulations.
The first NA election also ensured the right to vote with flexible and innovative regulations, he stated.
He took the occasion to ask Quang Nam province to make more efforts to overcome consequences of recent floods and natural disasters.
During the 2016-2020 tenure, National Assembly deputies of Quang Nam province actively contributed ideas to 76 draft laws, and participated in supreme supervisions as well as question-and-answer (Q&A) sessions during NA sittings, according to Nhan Dan.
National infections number 1,494 with 12 imported cases recorded
All of the new cases who returned home from South Africa, Mexico, and the US and have been placed into isolation upon their arrival. They are now under health observation for COVID-19 treatment at local hospitals, as reported by VOV.
By January 3, the infection tally rose to 1,494, with locally transmitted cases at 693, and imported cases at 801 which were immediately put into quarantine upon entry.
Among the patients undergoing treatment, 20 tested negative for the virus at least once or twice.
The same day, two more coronavirus patients were discharged from hospital after making a full recovery from the virus, lifting the total number of recoveries to 1,339. The fatality count due to COVID-10 remains unchanged at 35.
Currently, more than 18,740 people who returned from overseas or had contact with COVID-19 patients are being placed in quarantine for medical surveillance across the nation.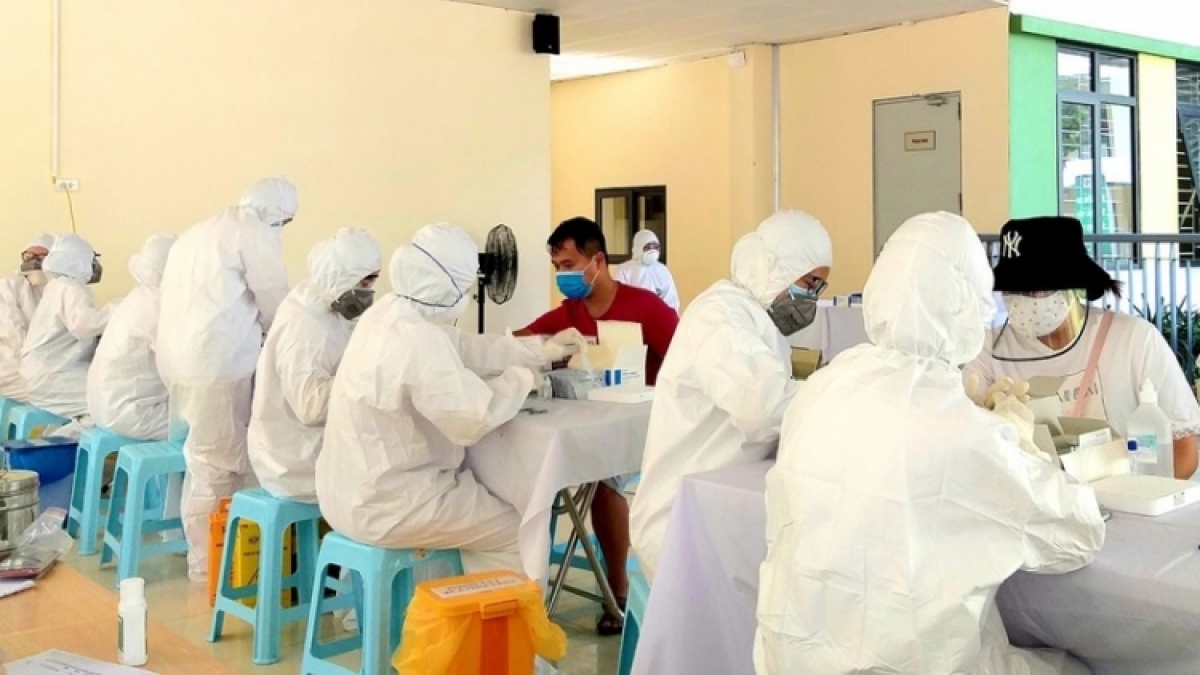 (Photo: VOV)
Vietnam's stature, mettle, wisdom manifested in ASEAN Chairmanship Year
The ASEAN Chairmanship Year 2020 has contributed to effectively implementing the Party's foreign policy, raising Vietnam's role and position and helping the country create a firm stance in ASEAN and the region, VOV reported.
The ASEAN Chairmanship Year also opened up opportunities to expand and deepen relations with other ASEAN countries and partners, build a peaceful and stable international environment, and attract more support and resources from outside in service of the cause of nation building and safeguarding.
ASEAN Secretary-General Dato Lim Jock Hoi commended Vietnam's exemplary role of the Chair of ASEAN in a year full of challenges. Despite having to deal with the impact of COVID-19 and natural disasters, he said, Vietnam still provided strong leadership in keeping the region cohesive and responsive to the challenges, placing ASEAN centrality and the interests of the region's people at the forefront of efforts.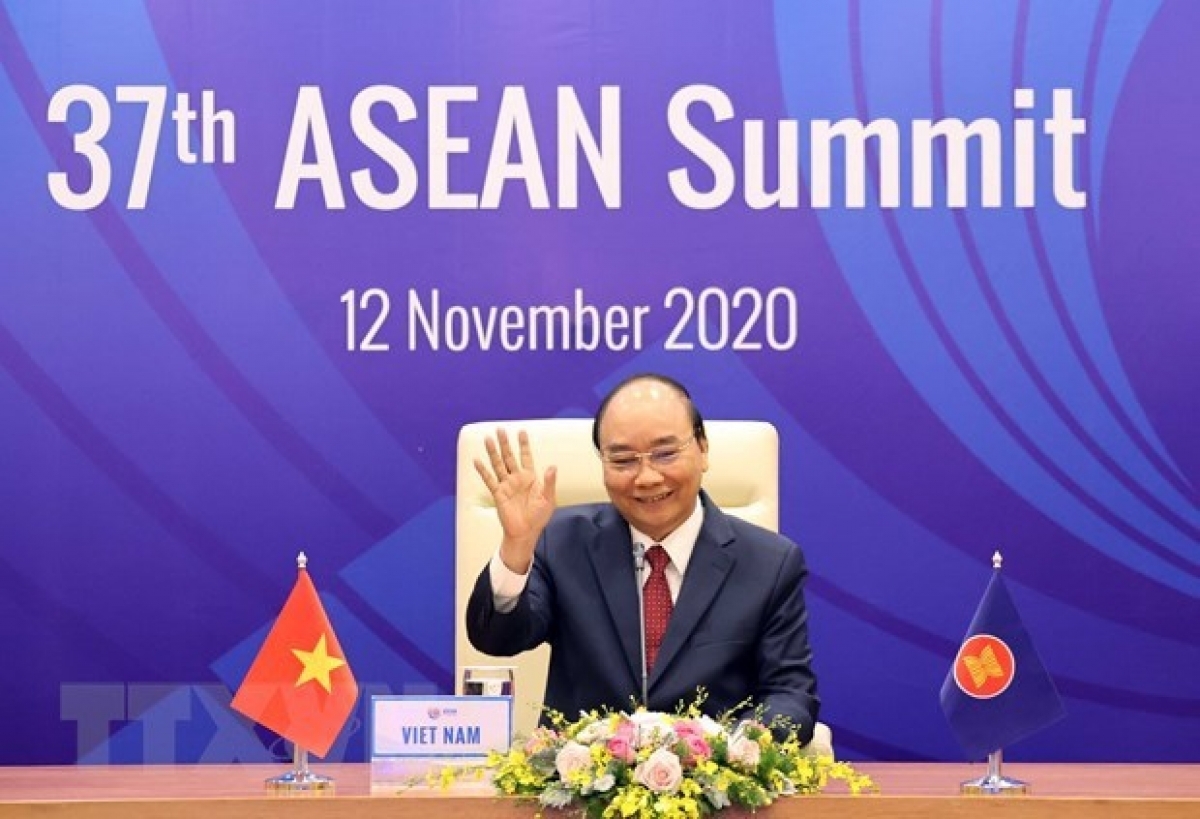 Lao Minister of Foreign Affairs Saleusay Kommasith also spoke highly of Vietnam's leadership in its capacity as the Chair of ASEAN in 2020, as well as the country's contributions to enhancing the bloc's role in regional and international forums.
Ambassador Noel Servigon, head of the Permanent Mission of the Philippines to ASEAN, asserted that despite the challenges, Vietnam not only successfully convened ASEAN meetings but also kept the momentum of cooperation going with all of ASEAN's dialogue and external partners, as well as through ASEAN-led mechanisms such as the East Asia Summit (EAS), VNA said.
Across these many interactions, Vietnam consistently underscored the primacy of ASEAN centrality, making it clear that the bloc is in the driver's seat and decides the course of the region's future, he said.
Vietnam to enter "elderly population structure" in 2026: study
Vietnam will enter the "elderly population structure" in 2026, which will last for 28 years until 2054, according to an in-depth study of the 2019 population and housing census.
As reported by VOV, the structure will be followed by a "very elderly population" period from 2055 to 2069. Meanwhile, the "golden population structure" in Vietnam will end in 2039.
The study also reveals that according to the medium-term forecast, Vietnam's population will reach 104.5 million in 2029, 110.8 million in 2039, and 116.9 million in 2069.
(Photo: Y Duoc LH)
If the sex ratio at birth remains unchanged, Vietnam is likely to record an excess of 1.5 million males aged 15-49 by 2034 and 2.5 million by 2059.
There are considerable differences in the birth rate among regions and population groups, she stressed, saying it is quite high in some ethnic minority groups such as the Mong, with 3.59 children per woman.
Meanwhile, northern midland and mountainous localities and those in the Central Highlands have the highest birth rates, while the lowest being in southeastern Vietnam and the Mekong Delta.
With the current birth rate, population structure and imbalanced sex ratio at birth, the population will age and lack men in certain age groups in the future, the study pointed out, said VNA.
Macroecononic stabilisation in 2020 can create momentum for 2021
Economic experts believe that macroeconomic stability and growth results achieved amid difficulty circumstances during 2020 can serve as a strong foundation for economic growth in the year ahead.
Despite certain difficulties during COVID-19 pandemic, the Vietnamese economy maintained growth of 2.91% in 2020 thanks to capable pandemic control and timely support policies aimed at people and businesses.
With the achievements recorded in 2020 by the nation, many international organisations and financial institutions have given positive forecasts about economic growth prospect ahead in 2021.
The World Bank (WB) predicts that the Vietnamese economy will grow by 6.8% in 2021 and stabilise at 6.5% over the subsequent years. This forecast by the WB is based on the assumption that the COVID-19 crisis will gradually be brought under control, with COVID-19 vaccine proving to be effective.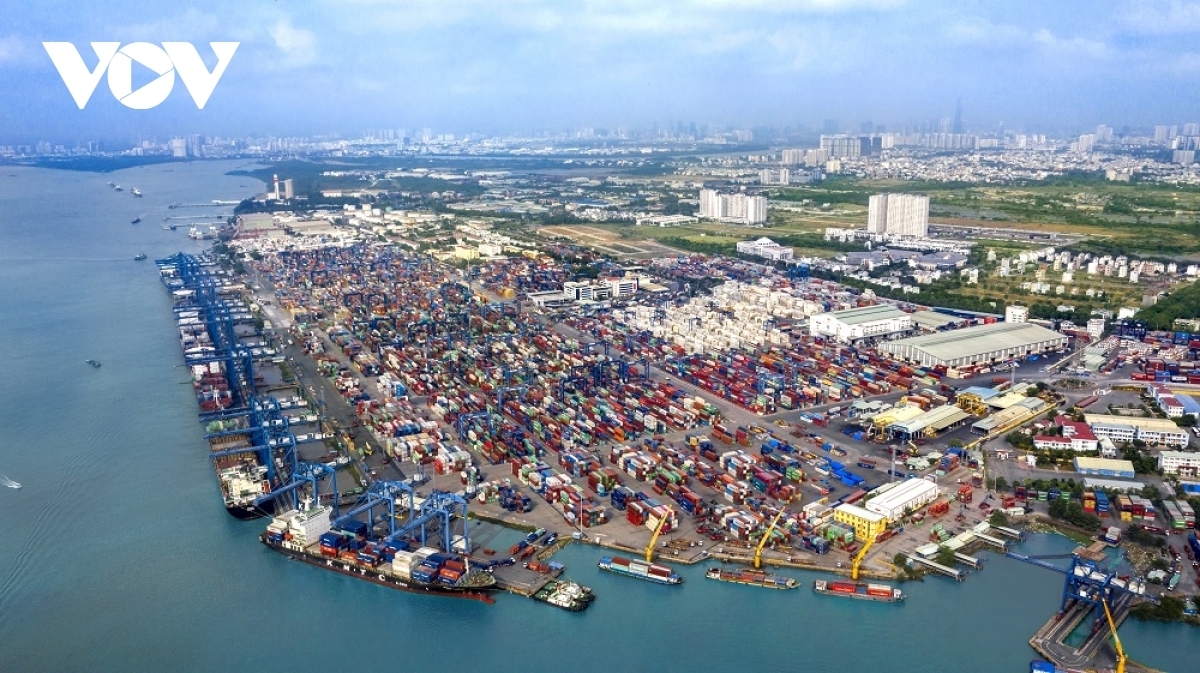 Moreover, the World Economic Outlook in 2020 held by the International Monetary Fund (IMF) stated that due to the tight control of the pandemic, the nation is one of the few places to maintain a stable growth rate, with an IMF forecast of a 1.6% increase in 2020 and a 6.7% rise ahead in 2021.
Dr. Le Xuan Nghia, an economic expert, states that 2021 will be a difficult year, with no major expectations for the national economy. Therefore, a modest economic target should be devised with a growth rate of approximately 5%, VOV reported.
In an effort to achieve higher goals for the economy, he says that it is necessary to change perceptions in terms of digital technology development as a way of spurring economic development.
Overseas Vietnamese
Vice President Vo Thi Anh Xuan had meetings with several Thai leaders and high-ranking officials within the framework of her visit to Thailand to attend the Global Summit of Women (GSW) 2022.