Vietnam News Today (Jul. 16): Storm TALIM Heads For Northern Vietnam
Vietnam News Today (Jul. 16): Vietnam attends high-level political forum on sustainable development; UNHRC adopts resolution co-proposed by Vietnam; Storm TALIM heads for northern Vietnam; Vietnam could benefit as investors look for low-cost production centres.
Vietnam News Today (Jul. 16) notable headlines
Vietnam attends high-level political forum on sustainable development
UNHRC adopts resolution co-proposed by Vietnam
Storm TALIM heads for northern Vietnam
Vietnam could benefit as investors look for low-cost production centres: Savills
Vietnam's digital economy to continue booming
Vietnam Dance Week 2023 attracts foreign artists
Vietnam pursues peaceful settlement of East Sea disputes
Hanoi hosts Vietnam-US Friendship Cultural Festival
Vietnamese contestant finishes fourth at Miss Supernational 2023
Vietnamese Minister of Planning and Investment Nguyen Chi Dung addresses the UN High-level Political Forum in New York. (Photo: VNA)
Vietnam attends high-level political forum on sustainable development
A Vietnamese delegation led by Minister of Planning and Investment Nguyen Chi Dung on July 14 attended the United Nations High-Level Political Forum on Sustainable Development (HLPF) in New York.
Dung on behalf of the Vietnamese government, presented the Voluntary National Review (VNR) of Vietnam 2023 (VNR) on Sustainable Development Goals (SDGs).
He noted that since the first VNR drafted in 2018, Vietnam has experienced a difficult context in progressing towards the SDGs due to the COVID-19 prolonged impacts, increased food and fuel prices, external financial instability, and worsening impacts of natural disasters and climate changes. Despite the challenges, Vietnam continued to make strong commitments to the 2030 Agenda that was institutionalized in the National Action Plan.
All 17 SDGs have been mainstreamed in socio-economic development strategies, plans, and sectoral policies at national and local levels. The whole political system and society have strived to accomplish the SDGs to ensure no one is left behind, cited VOV.
Vietnam has made remarkable progress towards SDG 1 (reducing multidimensional poverty), SDG 6 (using improved water resources), SDG 9 (increasing investment in infrastructure, export-oriented industrialization and enabling environment for enterprise innovation), SDG 10 (job creation, expansion of social protection coverage, and enhanced support for vulnerable groups), SDG 16 (satisfaction with public services) and SDG 17 (securing solid improvements).
To successfully implement the 2030 Agenda in the remaining halfway, Dung said Vietnam will prioritize investment in human capital, science and technology, innovation; upgrade infrastructure to improve productivity, develop a green and circular economy, and build up resilience against natural disasters and climate change.
It will enhance socialism-oriented market institutions, foster public administration reform and promote the participation of vulnerable groups in decision-making process. In addition, it will further reform the social protection system to strengthen resilience of communities and support for vulnerable groups.
Vietnam will try to stabilize macroeconomic fundamentals, continue the COVID-19 recovery support, mobilize and enhance efficient use of financial resources for sustainable development, he said.
Last but not least, the minister affirmed that Vietnam will improve data availability to enhance the monitoring of SDG progress, and at the same time will engage all stakeholders and collaborate with all partners to achieve the SDGs for all by 2030.
UNHRC adopts resolution co-proposed by Vietnam
The United Nations Human Rights Council (UNHRC) adopted 30 resolutions at the end of its 53rd regular session in Geneva on July 14, including one on climate change and human rights drafted and proposed by Vietnam, Bangladesh, and the Philippines that highlights the adverse impact of the natural phenomenon on livelihoods and human rights, emphasising the need for international cooperation to address these impacts.
The session took place from June 19 – July 14 in both in-person and online formats, featuring five thematic panel discussions, deliberations, and dialogues on 37 special procedures and human rights mechanisms of the UN, consultations on draft resolutions; and an urgent debate on the alarming rise in premeditated and public acts of religious hatred as manifested by recurrent desecration of the Holy Quran in some European and other countries.
The UNHRC also completed the procedural adoption of the Universal Periodic Review (UPR) reports of 13 countries in Cycle IV.
The Vietnamese delegation, led by Assistant to Minister of Foreign Affairs Nguyen Minh Vu, also actively joined the session with various statements and consultations. Along with Bangladesh and the Philippines, Vietnam also co-organised a thematic panel discussion on the adverse impact of climate change on the full realisation of the right to food, according to VNA.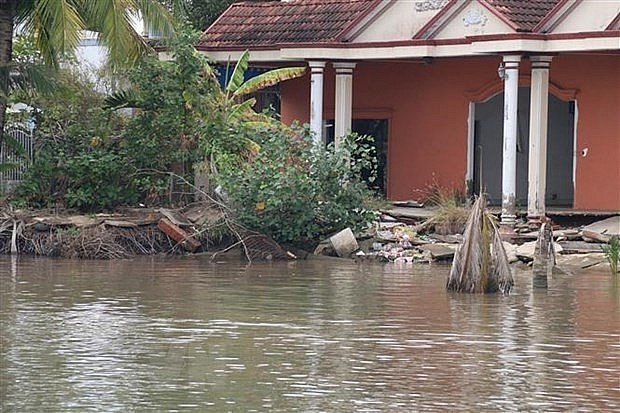 Illustrative image (Photo: VNA)
Earlier, the UNHRC ratified the 2023 Resolution on Climate Change and Human Rights with the theme of the adverse impact of climate change on livelihoods and its implications on human rights, which were co-sponsored by 80 countries as of July 14. It has been actively introduced by Vietnam, Bangladesh and the Philippines each year since 2014.
The Vietnamese side also actively delivered speeches in various sessions and discussions on climate change and the right to food, social protection and women's participation and leadership, the right to health and education, combating human trafficking, extreme poverty, and violence against women and girls.
In these speeches, Vietnam highlighted its priority to strengthening the rule of law, transparency, social security and public safety, as well as undertaking necessary legal and economic reform to support the post-pandemic recovery and step up inclusive and sustainable development.
Vietnam also affirmed its guiding principle of dialogue and cooperation, respect and understanding and human rights for all during its UNHRC membership term for 2023-2025.
Storm TALIM heads for northern Vietnam
A tropical depression has strengthened into storm TALIM which is moving towards northern Vietnam from the East Sea, according to the National Centre for Hydro Meteorological Forecasting.
At 13:00 July 15, TALIM was located about 880km southeast of China's Leizhou Peninsula, with winds gusting between 62 and 74kph near its centre.
The storm is forecast to move north and north-west and gain further strength in the next 24 to 72 hours before losing its strength.
The northern part of the East Sea will experience strong winds and rough seas, with sea waves reaching as high as 4-6m, reported VOV.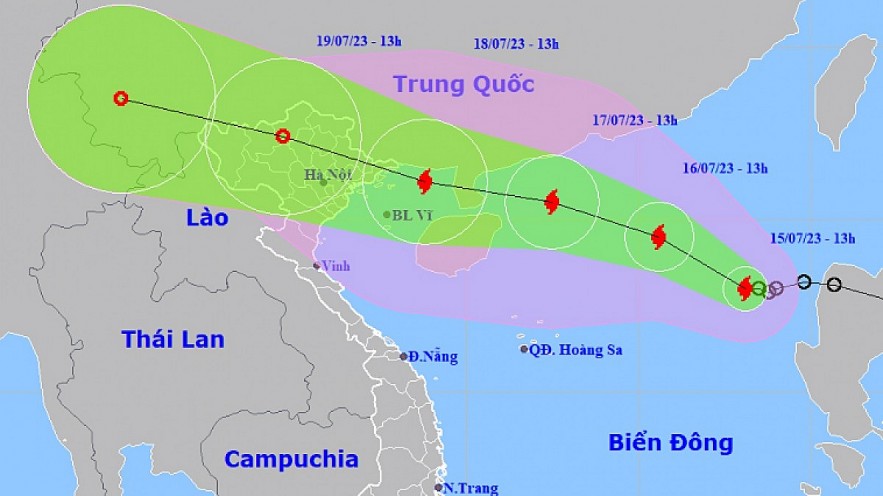 TALIM is heading for northern border localities of Vietnam, according to the National Centre for Hydro Meteorological Forecasting.
The National Steering Committee for Natural Disaster Prevention and Control has just sent a dispatch requesting localities from Quang Ninh to Phu Yen to closely monitor the development of the storm and come up with response measures.
Meteorologists warned northern localities would endure a long spell of heavy rain in the coming days.
This is the first storm that has formed in the East Sea in the stormy season 2023.
Vietnam could benefit as investors look for low-cost production centres: Savills
Countries like Vietnam and Indonesia could be beneficiaries if firms start to look for low-cost production centres in Asia, particularly for labour-intensive and low-margin industries, Savills Asia Pacific has said.
After three years of disruption, international supply chains appeared to be returning to normal, it said.
The cost of shipping freight by sea or air had largely returned to pre-COVID-19 levels; container ships were no longer queuing outside major ports and businesses no longer cited "supplier delays" as one of their most pressing problems.
This did not, however, mean it was business as usual for logistics, manufacturing and other industrial sectors.
The pandemic and geopolitical tensions had exposed the fragility of supply chains and placed a new emphasis on resilience, cited VNA.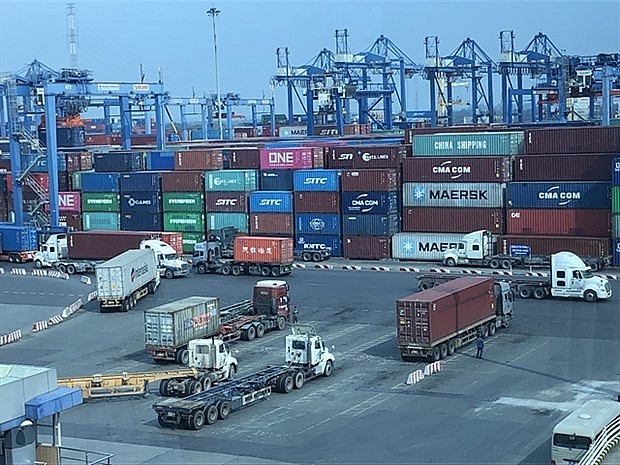 Tan Cang – Cat Lai Port in HCM City. (Photo: VNA)
Meanwhile, cost continued to be key in a tough economic climate.
Cost remained a powerful lever of location decisions.
Jack Harkness, director of regional industrial and logistics services at Savills, said rising labour costs in China mean it is not as cost-effective as it once was, particularly when domestic incentives to re-shore and ongoing security concerns are factored in.
"Companies already embedded in China are not necessarily withdrawing. But there may be a slowdown in new facilities being established there."
Harkness points out that many companies with facilities in China are looking to complement rather than replace existing plants. Apple, for example, has announced plans to diversify away from China, while Siemens has said it is looking at other locations in Southeast Asia.
"This process is being accelerated across sectors deemed strategically important to US and European industrial policy.
"Furthermore, there has been scepticism around state influence of some Chinese tech firms, which suggests the western expansion of Chinese firms will be more constrained in the future."
According to John Campbell, associate director, head of industrial services at Savills Vietnam, Vietnam's north and south have distinct characteristics: the former typically experiences a high demand for electronics, while it is more diverse in the latter.
In terms of nationality, there has been an increase in European companies, particularly German and French manufacturers, which demonstrates the positive impact of the EU-Vietnam Free Trade Agreement (EVFTA).
There is still strong interest from Asian manufacturers, with Taiwanese electronics companies preferring the north and manufacturers displaying confidence in the south.
After the global slowdown in the first half of the year, he said he anticipated a much better second half.
The challenges faced by the manufacturing sector, indicated by the decline in the purchasing managers index and industrial production, were now being reversed, he said.
This had improved confidence among manufacturers, investors and logistics companies, leading to a likely better performance in the second half of the year.
There would be a significant turnaround in the country's economic performance by December, he added.
Vietnam's digital economy to continue booming
Vietnam's digital economy is projected to grow fastest in Southeast Asia, reaching US$50 billion by 2025, a report said.
It would be aided mainly by growth in e-commerce, with platforms like Shopee and Lazada and top retailers like Co.opmart moving their businesses online, said a report of the HCM City People's Committee about e-commerce early this week.
The boom in e-commerce has accelerated the country's digital transformation of businesses in logistics, delivery, tourism, finance, media, and entertainment.
Delivery services have grown rapidly thanks to super apps like Grab and Baemin.
Online payment systems like e-wallets, e-transaction gates and e-banking have also developed speedily following a surge in online services, with 61 per cent of online purchases used cashless payments last year.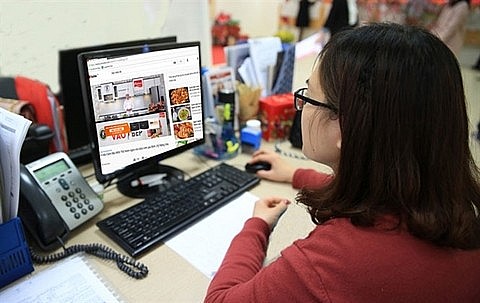 Vietnam's digital economy will continue to grow rapidly to reach $50 billion by 2025, according to a report of the HCM City People's Committee about e-commerce on July 10. Photo: vtc.vn
But digital transition does face challenges due to underdeveloped digital infrastructure, especially the lack of a standardised, synchronised national database.
Besides, small and medium-sized enterprises have not capitalised on digital opportunities despite accounting for a lion's share of the country's businesses, VNS reported.
The outdated legal framework, with old policies still regulating digitised business models, also stymies the growth of businesses.
An inadequate regulatory regime poses challenges for authorities and affects customers' benefits.
To tackle these problems, HCM City has laid out a plan for "Developing digital economy, sharing economy, and circular economy" that encourages enterprises to adopt technology and new operational methods to create sustainable goods and services, its People's Committee said.
There are also several programmes to help start-ups and enterprises digitise their businesses, especially in key sectors like fintech (financial technology), edutech (education technology), smart agriculture, and smart tourism.