Vietnam News Today (July 6): Hanoi's Education Department Suggests Reopening Schools on July 10
Vietnam News Today (July 6): HCM city tightens Covid-19 travel restrictions amid rising cases; More than 90,000 doses of Pfizer vaccine set to arrive on July 7; Vietnamese banks remain attractive to foreign investors and Hanoi's education department suggests reopening schools on July 10.
Vietnam News Today (July 6) notable headlines
HCM city tightens Covid-19 travel restrictions amid rising cases
More than 90,000 doses of Pfizer vaccine set to arrive on July 7
Vietnamese banks remain attractive to foreign investors
Hanoi's education department suggests reopening schools on July 10
Vietnamese economy predicted to maintain 6.7% growth this year
HCM city improves tracing, sampling as Covid rages
HCM city refutes lockdown rumours as Covid-19 cases surge
Vietnamese e-passports set to be issued from August
Vietnam's aquatic export targets US$9 billion in 2021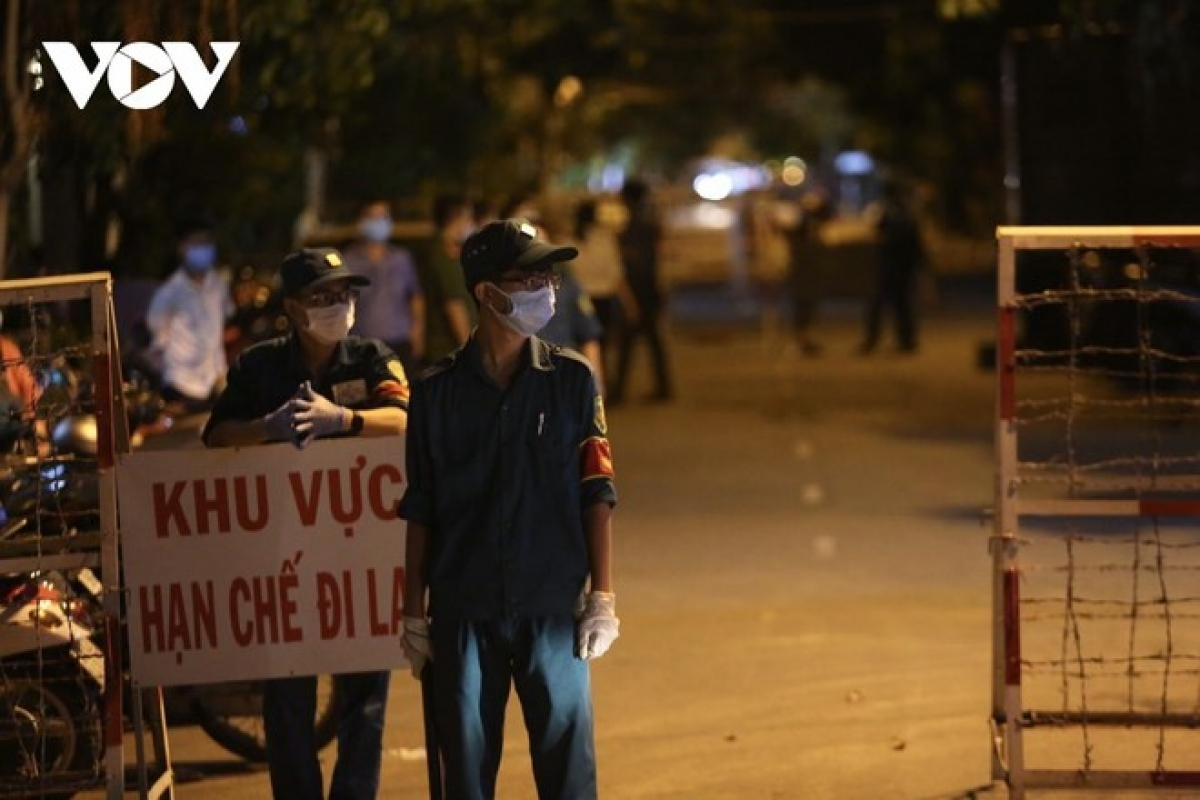 HCM city has set up checkpoints to control individuals entering or going out of the city in an effort to halt the spread of the virus. Photo: VOV
HCM city tightens Covid-19 travel restrictions amid rising cases
Deputy Prime Minister Vu Duc Dam on July 5 voiced his support for increasing Covid-19 prevention measures, including travel restrictions, that Ho Chi Minh city has adopted in order to slow the spread of the virus.
HCM city has emerged as the country's largest Covid-19 hotpot, recording over 6,400 new cases following the resurgence of the virus in late April.
Amid hundreds of new cases being detected on a daily basis, the southern metropolis has swiftly moved to impose and extend social distancing rules, with tighter measures put in place in an effort to bring the latest outbreak under control, cited VOV.
Among the new measures, anyone wishing to enter or leave the city must undergo a Covid-19 test, whilst on-duty officials at local checkpoints will use a QR code scanner in order to validate the testing.
These measures must be considered necessary as a way of ensuring the smooth circulation of commodities within the city, Deputy PM Dam said during a meeting with Ho Chi Minh city's leadership on July 5.
He also cited the fact that the southern metropolis is the most populous city in the country and typically sees a huge number of vehicles and people enter and depart the locality.
However, any new regulations relating to the movement of people must be made public at least 24 hours in advance, he requested.
The Deputy PM also hailed the city's efforts to conduct an extensive testing campaign, although he warned that individuals with negative test results are not 100% safe.
During an online meeting with southern provinces on July 4, Prime Minister Pham Minh Chinh noted that the fresh outbreak in HCM city has also had a significant impact on neighbouring localities. He therefore asked these localities to apply social distancing measures, swiftly conduct tests and isolate all positive cases.
More than 90,000 doses of Pfizer vaccine set to arrive on July 7
Pfizer/BioNTech's first consignment containing more than 90,000 doses of the Covid-19 vaccine known as Comirnaty is due to arrive at Vietnam's Noi Bai International Airport on July 7, a health official revealed on July 5.
The Ministry of Health is completing procedures to receive the first consignment of the Pfizer Covid-19 vaccine on July 7, said Nguyen Nam Lien, head of the Finance and Planning under the Ministry of Health.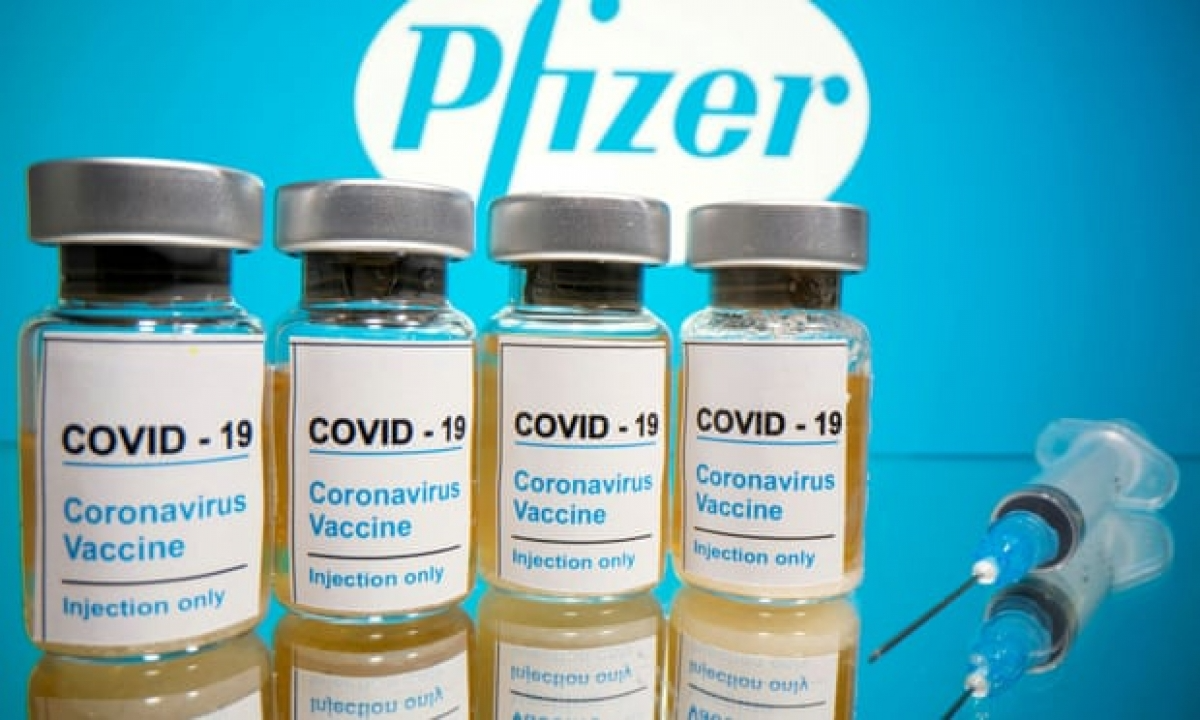 Pfizer COVID-19 vaccine has been approved for emergency use in Vietnam. Photo: Reuters
Nam also disclosed that Pfizer is set to deliver approximately 3 million more doses in the third quarter and 27-28 million more doses in the fourth quarter of the year.
In May 2021 the Ministry of Health completed negotiations and inked a deal to purchase 31 million doses of the Covid-19 vaccine from Pfizer/BioNTech. A month later it approved Comirnaty for emergency use in Vietnam.
Comirnaty is a vaccine for preventing coronavirus disease 2019 (Covid-19) in people aged 12 years and older. It contains a molecule called messenger RNA (mRNA) with instructions for producing a protein from SARS-CoV-2, the virus that causes Covid-19, according to VOV.
The vaccine has been approved the World Health Organization and used widely in the United States and many European countries.
Vietnamese banks remain attractive to foreign investors
Vietnamese banks are still attractive to foreign investors thanks to the country's economy and strong resilience to unprecedented difficulties and challenges caused by the Covid-19 pandemic.
With Fitch Ratings raising the overall outlook for Vietnam from "Stable" to "Positive", several Vietnamese banks have also been rated positive by the international rating agency. The rating has confirmed the strength of Vietnamese banks in adapting and maintaining stability even amid difficult times.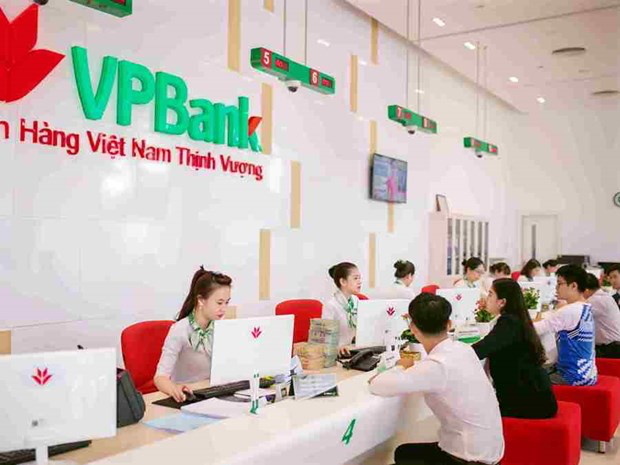 Customers at a VPBank branch in Hanoi. Photo VPB
Despite the difficulties caused by the pandemic, Vietnam is still considered a bright spot in the global economy. According to a recent analysis, Asian Development Bank assessed that Vietnam's economy would grow strongly this year at 6.7 per cent and 7 per cent in 2022 despite the resurgence of Covid-19, reported VNS.
Many Vietnamese banks have also become more active in looking for foreign partners with an aim to realise their set goals and strategies.
VPBank in April signed an agreement to sell a 49 per cent stake in FE Credit to Japan's Sumitomo Mitsui Finance Group (SMFG) in a transaction that values the non-bank lender at US$2.8 billion.
Through this transaction, FE Credit is expected to receive support in capital resources, management capacity and experience in the consumer finance sector in Asia from SMBC Group, especially SMBCCF - a leading consumer finance company in the Japanese market.
At the same time, this transaction will add a large amount of capital to VPBank, contributing to enhancing the bank's financial potential to capture new investment opportunities in the market.
Hanoi's education department suggests reopening schools on July 10
The Hanoi Department of Education and Training has proposed municipal authorities allow students to return to schools between July 10-24, after a two-month-long pause to contain the Covid-19 outbreak.
The proposal issued on July 5 was signed by deputy head of the department Pham Van Dai, cited VNA.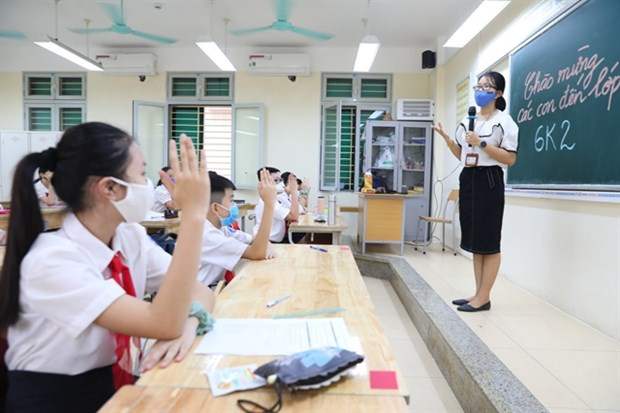 A class in session at Trung Vuong High School, Hoan Kiem district, Hanoi. Photo: VNA
The department asked the Hanoi People's Committee to allow students of all levels in the city, as well as foreign language centres, and foreign-invested centres for short-term education and training courses, to attend schools in person between July 10-24 to wrap up the 2020-21 school year.
Prior to the return of students, schools and education institutions must strictly observe Covid-19 prevention and control measures.
The capital city shut schools on May 4 in the face of the fourth wave of infections and instructed schools to move their lessons online.
Year-end exams might be conducted when the schools are reopened.
Vietnamese economy predicted to maintain 6.7% growth this year
United Overseas Bank (UOB) of Singapore has maintained its forecast that the Vietnamese economy will expand by 6.7% over the course of the year 2021.
The bank recently released a report detailing economic growth during the second quarter, noting the country's economic growth trajectory has remained on track, reported VOV.
Vietnam's fourth outbreak of Covid-19, which initially started on April 27, has resulted in movement restrictions and lockdowns which have caused great disruption for a range of business and manufacturing operations, it said.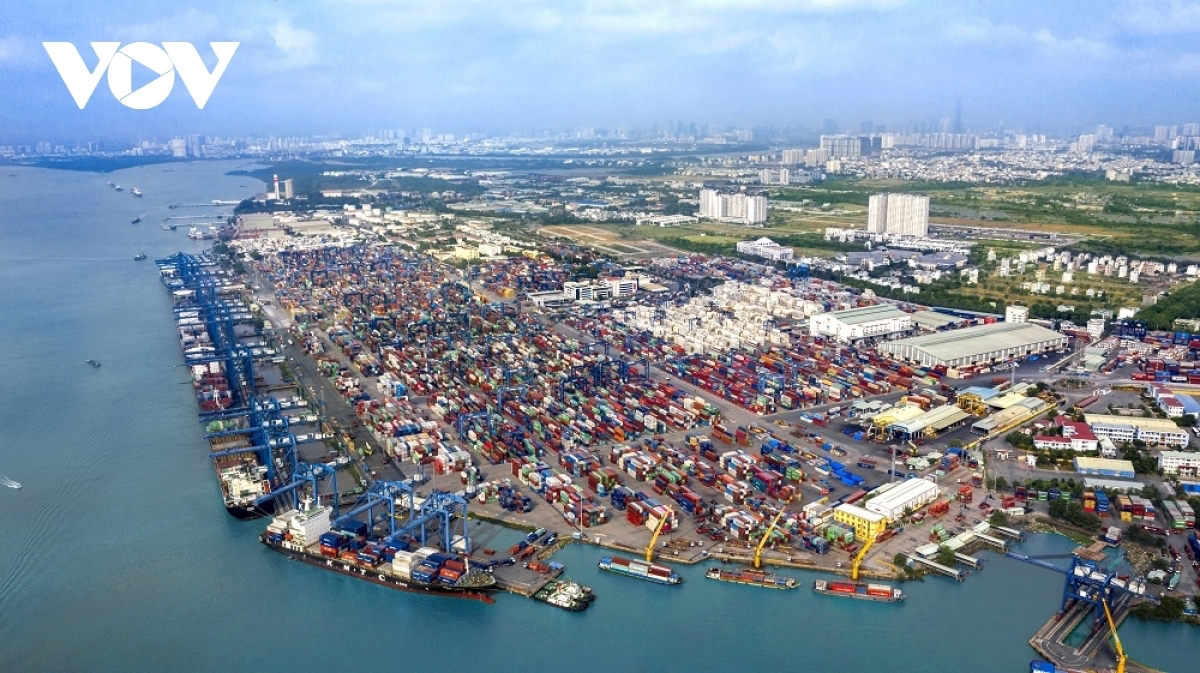 Photo: VOV
UOB said it believes that the recent Covid-19 outbreaks, coupled with the discovery of new variants, certainly pose a downside risk to the economy, particularly as vaccination rates are low compared to neighbouring countries.
Most notably, the second quarter of the year has seen GDP growth stay strong, hitting 6.6%.
Furthermore, exports continued to record growth, whilst foreign direct investment (FDI) inflows remain upbeat this year, a reflection of investor confidence and Vietnamese relevance within the global supply chain.
Moving forward, UOB forecast that Vietnamese GDP growth will likely reach 6.7% this year, higher than the 6% target set by the National Assembly.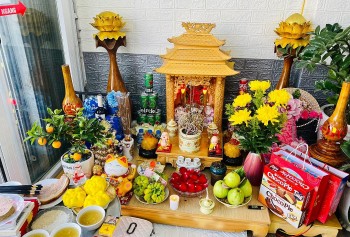 Handbook
Learn more about an ancient Vietnamese tradition that may bring you good fortune!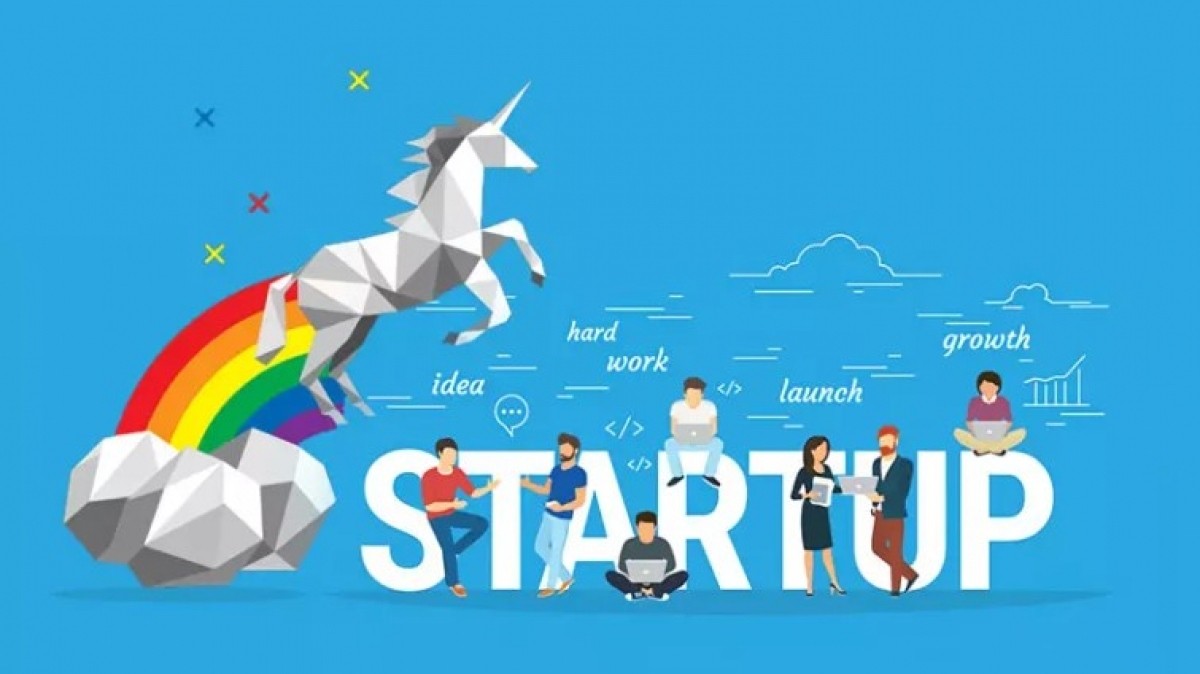 National
Vietnam News Today (Jan. 31): Vietnam joins "golden triangle of startups" in Southeast Asia; Vietnam Airlines Group serves 2.4 million passengers during Tet holiday; Con Dao among 16 best island vacations in the world; Vietnam to send 20 teams to VEX Robotics World Championship 2023.
January 31, 2023 | 06:19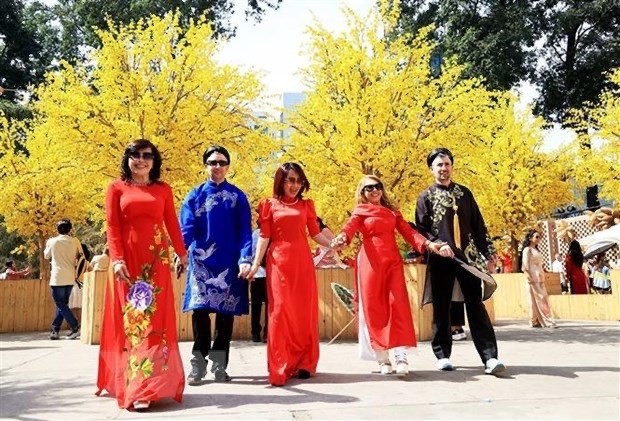 National
Vietnam News Today (Jan. 30): Vietnam's FDI projected to reap up to 38 bln USD in 2023; Cold wave grips northern Vietnam before drizzling rain falls; 2023 a promising year for tourism: official; High lunar New Year shopping and travel demand fuels CPI in January.
January 30, 2023 | 06:00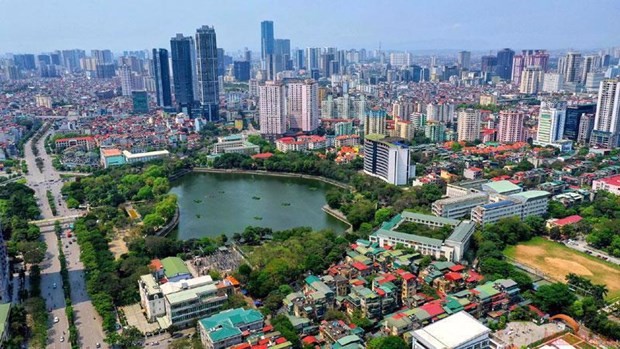 National
Vietnam News Today (Jan. 29): Quang Ninh: Cross-border trading with China resumed after Tet; Hanoi in the world's top three culinary destinations: Tripadvisor; Intertwined opportunities, challenges for Vietnam's economy in 2023; Supermarkets, traditonal markets gradually resume normal operations amid abundant supply.
January 29, 2023 | 06:45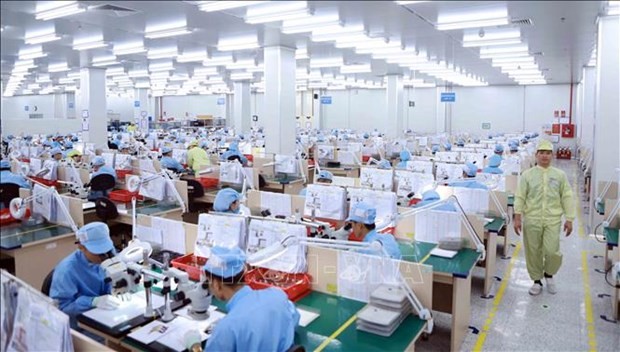 National
Vietnam News Today (Jan. 26): Vietnam - important partner of RoK; HCM City maintains growth momentum, reaps successes in 2022; Vietnam's tourism forecast to strongly rebound in five years; Many localities attract a large number of visitors during Tet.
January 26, 2023 | 15:25