Vietnam News Today (June 7) notable headlines
Over US$ 56 mln donated to the Vaccine Fund for Covid-19 Prevention and Control
Conclusion of Deputy PM Vu Duc Dam on the purchase of AZD1222 vaccine
Hai Duong lychee exported to Thailand for first time
Supermarkets report dramatic increase in online orders these days
Ho Chi Minh city to set up center to support companies' digital transformation
Int'l organisations' representatives praise Covid-19 vaccine fund initiative
Vietnam Airlines officially pilots digital health passport
Stop crowded religious gatherings: home affairs ministry
Flights from Quang Ninh, Gia Lai to Ho Chi Minh city suspended over Covid-19 concerns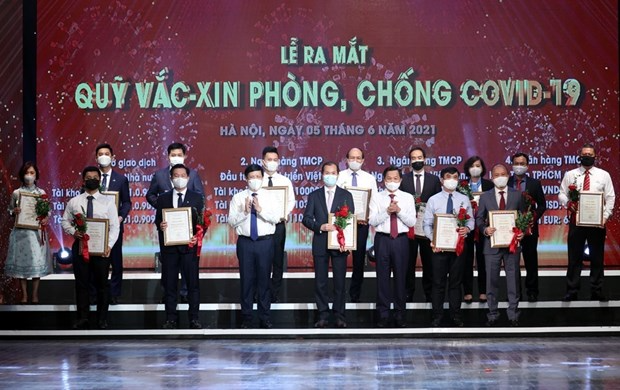 Launching ceremony of the Vaccine Fund for Covid-19 Prevention and Control. Photo: VNA
Over US$ 56 mln donated to the Vaccine Fund for Covid-19 Prevention and Control
The Management Board of the Vaccine Fund for Covid-19 Prevention and Control said that as of 5 p.m. on June 6, 2021, VND 1,299 billion (over US$56 million) (including foreign currency conversion) has been contributed by organizations and individuals to the Covid-19 Vaccine Fund.
In addition, there are VND 4,367.66 billion (US$189 milllion) pledged by sponsors but not yet transferred. The total amount expected at this time is VND 5,666.66 billion (US$245 million).
To comply with the provisions of Circular No. 41/2021/TT-BTC dated June 2, 2021 of the Ministry of Finance guiding the Regulation on organization, operation, management, accounting and settlement regimes, financial disclosure of Vietnam's Covid-19 vaccine fund, the Fund publishes the fund balance and the list of units, organizations and individuals that have supported the Fund on the website of the Ministry of Finance and the mass media on a daily basis.
Up to now, the Fund has opened 12 accounts for 3 currencies VND, USD, EUR at the State Treasury and 3 commercial banks, namely Joint Stock Commercial Bank for Investment and Development of Vietnam, Joint Stock Commercial Bank for Foreign Trade of Vietnam, Ho Chi Minh City Development Joint Stock Commercial Bank (HDBank).
Conclusion of Deputy PM Vu Duc Dam on the purchase of AZD1222 vaccine
Deputy Prime Minister Vu Duc Dam, head of the National Steering Committee for Covid-19 Prevention and Control chaired a meeting on "Purchase of Covid-19 vaccine AZD1222 produced by AstraZeneca (AZ)."
The Government Office has just issued Notice No. 151/TB-VPCP announcing the conclusion on "Purchase of Covid-19 vaccine AZD1222 produced by AstraZeneca (AZ)" in special cases according to Article 26 of the Bidding Law.
The document states that last week, at the Government Headquarters, Deputy Prime Minister Vu Duc Dam, Head of the National Steering Committee for Covid-19 prevention and control chaired a meeting on purchasing a vaccine against Covid-19 AZD1222 manufactured by AstraZeneca (AZ).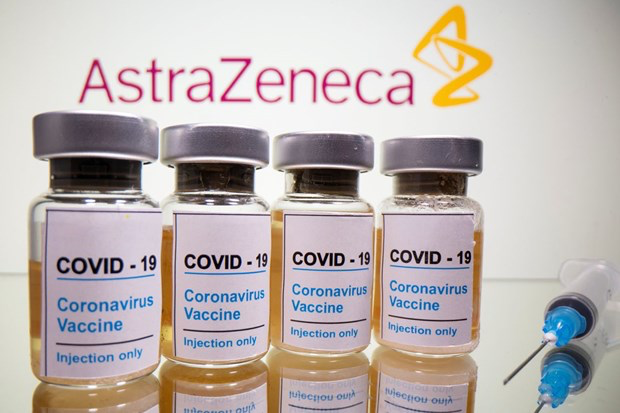 Vaccine against Covid-19 AZD1222 produced by AstraZeneca. Photo: Reuters)
Attending the meeting were representatives from ministries of Health, Planning and Investment, Finance, Justice and leaders of the Government Office.
After listening to the report of the Ministry of Health and the opinions of the delegates attending the meeting, Deputy Prime Minister Vu Duc Dam concluded as follows: The Ministry of Justice need to urgently have an official opinion on the report and proposal of the Ministry of Health in Document No. 784/TTr-BYT dated May 30, 2021 and send to the Ministry of Health on June 7, 2021.
The Ministry of Health urgently receives and fully explains the opinions of the meeting participants, the appraisal opinions of the Ministry of Planning and Investment, the opinions of the Ministry of Justice and members of the Working Group on purchasing a vaccine against Covid-19 to complete the submission (completely supplementing relevant documents, including those signed with AZ and VNVC).
The ministry also needs to complete the report and the draft attached document, which should note additional information, expected vaccine sources, and the number of vaccines that can be funded, aided or purchased in the period from now to December 31, 2021. Based on that overall situation, the ministry proposes the quantity to be purchased for efficiency and report to the Prime Minister before June 9, 2021.
Hai Duong lychee exported to Thailand for first time
Ameii Vietnam exported 10 tonnes of fresh lychee to Thailand by sea last week, marking the first time the fresh fruit of Vietnam hit the shelves in Thailand.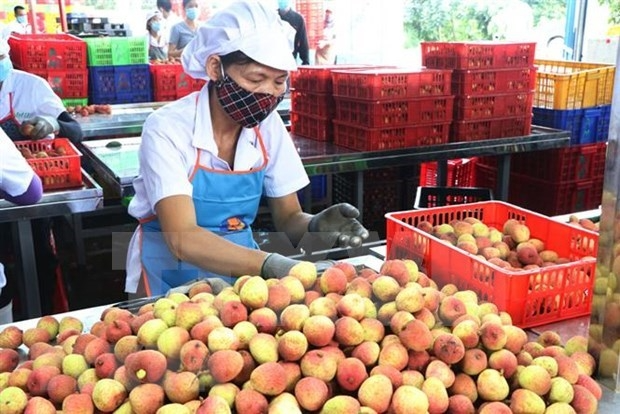 Preliminary processing facility of lychees for export of Ameii Vietnam JSC in Thanh Xa commune, Thanh Ha district, Hai Duong province. Photo: VNA
A representative from Ameii said that Thailand is considered as a fruit hub in the region, so the export of Hai Duong lychee to the market along with the acceptance of the fruit shows that Hai Duong lychee can compete even in such a hub of tropical fruit.
Ameii Vietnam is expected to ship 20 tonnes of fresh lychee to the Thai market each week to supply to supermarket chains and stores in the country.
According to the Department of Agriculture and Rural Development of Hai Duong province, the province harvested and consumed about 29,000 tonnes of lychee as of May 31, equivalent to 85% of the output of early maturing lychee and 55% of the total lychee output of the entire province, cited NhanDan.
Of the total harvested volume, about 15,000 tonnes were exported to China, Laos, and Cambodia.
In addition, approximately 1,500 tonnes of Hai Duong lychee were transported to demanding markets including Japan, the US and Australia; about 300 tonnes were shipped to the EU; 500 tonnes were exported to Singapore, the Middle East and Malaysia; and 700 tonnes of frozen lychee were shipped to the Republic of Korea, Japan and the EU.
It is anticipated that an additional 1,000 tonnes of fresh and frozen lychee will be shipped to Japan while 4,000 tonnes will be transported to the US, Australia, Singapore and the EU.
Hai Duong province estimates to harvest 55,000 tonnes of lychee in this crop.
Supermarkets report dramatic increase in online orders these days
Some supermarkets and fast food stores in districts 12, Tan Binh, Hoc Mon last week announced a dramatic increase in online orders, up by 3-5 times compared to prior days.
Specifically, customers coming to the Co.opmart supermarkets on To Ky and Nguyen Anh Thu streets in District 12 normally buy vegetables, meat, and fish. For customers' safety, the supermarket staffs ask consumers to declare their health status before shopping.
According to a representative of Saigon Co.op, goods at supermarket chains including Co.opmart, and Co.opXtra are quite abundant.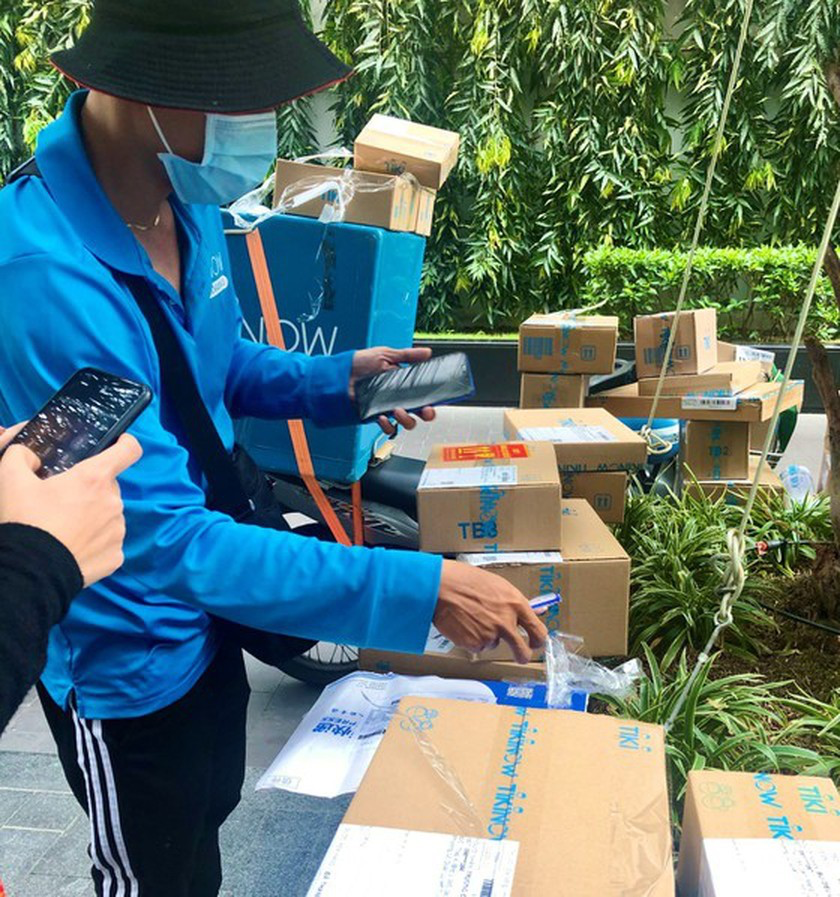 Photo: VNN
In June alone, Saigon Co.op has offered two discount programs, each lasting for two weeks. The first discount program lasted from June 3 to June 16, mainly on fresh foods and agricultural products, especially fresh litchi from the northern provinces. A kilogram of litchi is priced at VND 27,900 (US$1,22) and purple sweet potato at VND 5,900 (US$ 0,26) at Co.opmart, Co.opXtra, Co.op Food.
Satra and Central Retail supermarkets have also offered free delivery to online shoppers in near locations with invoices from VND 200,000 (US$8,72) up, reported by Vietnamnet.
Supermarkets accept both cash payment and non-cash payment methods. An employee of BigC supermarket (of Central Retail Group) said online orders are constantly increasing and staffs have been rushed off their feet to deliver commodities to customers.
According to the Vinmart system, the number of customers ordering online is increasing rapidly, 1.5-2 times higher than the normal days before social distancing on May 31.
Statistics of e-commerce platforms such as Tiki and Lazada have shown that because of the increase in online orders, the companies had to hire more staff to support internet shopping.
Sellers of commodity on the Internet have also seen an increase in orders. Nguyen Thi Lan who sells honey and avocado reported that more online shoppers ordered honey and the fruit.
Ho Chi Minh city to set up center to support companies' digital transformation
The Quang Trung Software City Development Co in Ho Chi Minh city is collaborating with the city Departments of Information and Communications and Science and Technology to set up a center for supporting businesses achieve digital transformation.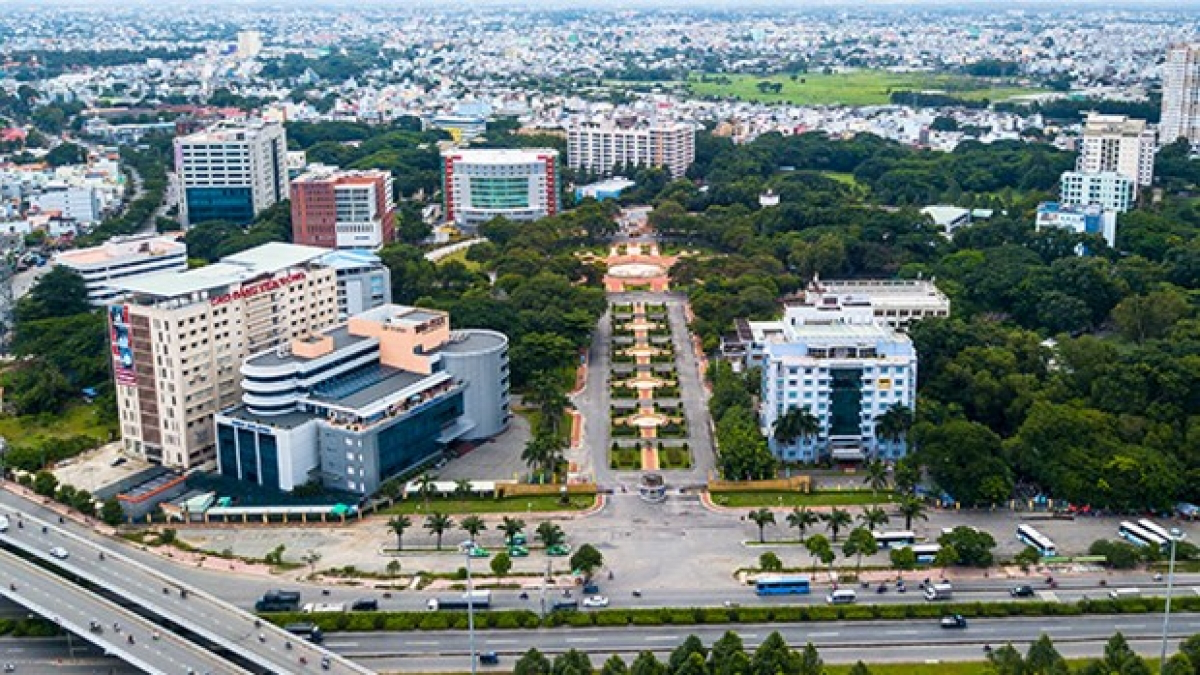 The Quang Trung Software City in Ho Chi Minh city's district 12. Photo: qtsc.com.vn
DXCenter, to be established in the city's downtown, will link various components of the digital economy to support digital adoption and efforts to boost digital transformation.
It will strengthen supply chains, transfer technologies and innovations, carry out research into digital products, increase awareness on digital transformation, promote the innovation eco-system for start-ups, and help businesses develop digital products, according to VOV.
It will also tie up with prominent partners globally for digital transformation and seek funds to support digital transformation, evaluate effectiveness of digital products and support research and development of digital products and solutions.
Ho Chi Minh city last year launched the Digital Transformation Scheme focused on building e-governance, using information technology to serve the public and businesses and solving problems related to social security.
Rosie Nguyen